About 60 million people speak Italian in the Belpaese and an extra 1.5 million do it around the world, including France, Croatia, Switzerland, Slovenia, as well as Argentina, Australia, Brazil and the US, of course.
A brief review of what we know about our amazing language: Italian is a romance language derived from Latin, just like French, Spanish, Portuguese, Romanian, Ladin and Sardinian. The Italian we speak today is the evolution of vulgar Latin — the Latin spoken by people in the streets — and of the subsequent vernaculars that became common in the early Middle Ages. It was our Dante, with help from Petrarca and Boccaccio, who demonstrated how his own vernacular, Florentine, could be used as successfully as Latin to write and speak about everything, including politics and philosophy, subjects that, up to then, were a wholly Latin affair. This is why, if we really want to be precise, Italian is nothing more than an evolution Florentine!
Everyone knows Italian is the official language in the peninsula, but not many know others are spoken across the country. Of course, it is important to distinguish between dialects and actual languages. About 60% of Italians speaks a dialect along with Italian, and around 15% uses it exclusively. If you know your regional or local dialect, you tend to use it in familiar, unofficial situations and switch to standard Italian in school, at work or in any other moment of the day when it is required. Often, people understand their dialect but cannot speak it, a common occurrence among the younger generations. There has been a lot of work, especially in those regions of Italy where dialect speakers are many, to protect its cultural and linguistic wealth.
The most spoken dialects in Italy are Neapolitan, Sicilian, Veneto dialect, Lombard and Piedmontese. Some count Sardinian among them but, in fact, Sardinian is considered officially a language, because it derives directly from Latin, without any influence from any vernacular. The same goes for Ladin,  a romance language spoken especially in the Alpine valleys of our North-East.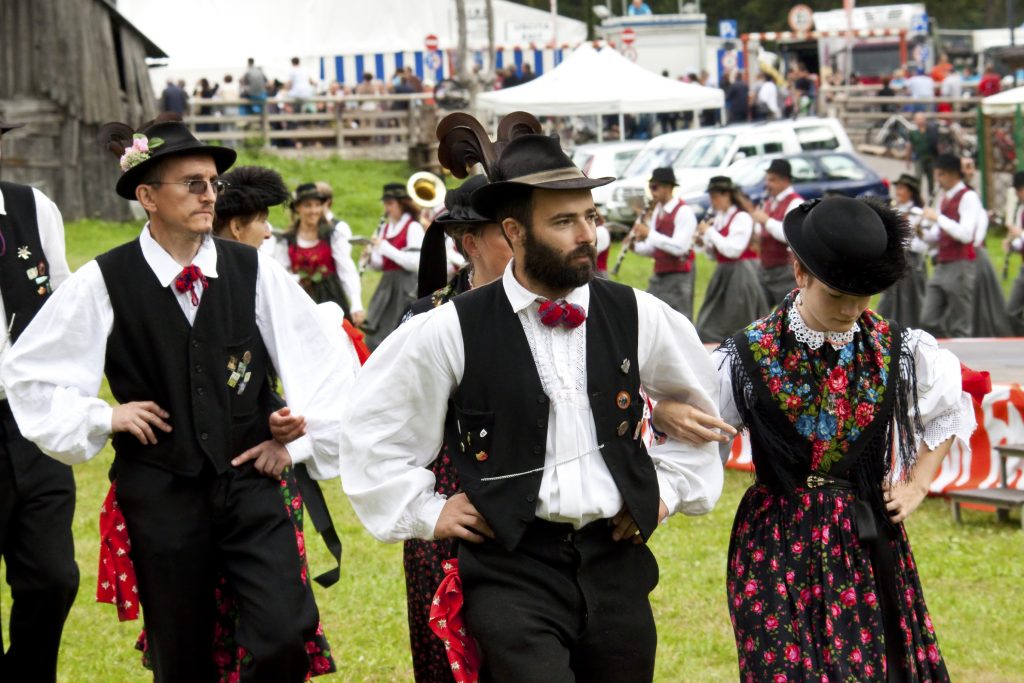 When it comes strictly to "foreign languages," Italy has large communities officially speaking French (mostly in Valle d'Aosta), German (in Trentino Alto-Adige) and Slovenian (in Friuli Venezia-Giulia): they make up 5% of the population and have around 2,5 million speakers. The areas where they are spoken more widely have a special statute that makes them bilingual, giving to these idioms the same social and cultural value as Italian, meaning they are taught in school, too.
Linguists may be familiar with another language spoken in Italy, the Franco-Provençal, which comes from French and from Occitan. It is common in some Alpine valleys of Piedmont and Valle d'Aosta, while in the Argentina Valley of Liguria, variations of it are more common.
300,000 Italians are also German speakers. Most of them live in the Bolzano province and their German is not the same as the standard language spoken in Berlin, but rather an Austro-Bavarian dialect. Slovenian is used in the Resia Valley, and other areas of Friuli Venezia-Giulia, and reaches a total of about 50,000 speakers.
Moving South, we encounter communities of Serbo-Croatian speakers in Molise; in this region, which is the youngest in the country, there is also a tiny Croatian-speaking minority of about 2000 people: another language to add to the many spoken in Italy!Albanian is historically found in Sicily and Calabria, but there are small Albanian-speaking communities also in Abruzzo, Molise, Basilicata, Apulia and Campania. Among them, some speak in fact an Albanian dialect called Arbëresh, which they probably inherited from 15th century Albanian mercenaries. In Calabria and Apulia, you'll find also small communities speaking Greek dialects.
Beautiful Sardinia is, as mentioned, already special when it comes to languages, as her own idiom is one. In the Alghero area, in the north-west part of the island, though, you can also find people speaking Catalan, a vestige of the times when the Aragon ruled over these lands, in the mid-14th century.
You may have not realized before that Latin —yes, Latin! — is an official language of the Peninsula (although, strictly, not of Italy as a State), because it is the official language of the Vatican and of the Catholic Church.
Last but not least, we must mention another form of communication every Italian knows and loves. It may not be part of its official idioms, but hand-language is possibly the most widely recognizable way we have of talking with one another!