The word accanto (ahk-kahn-toh) comes from the fusion of the Italian word canto and the prefix "a." Canto in Italian can refer to singing, but is also an old-fashioned way to say "corner," or "side." The prefix "a," on the other hand, is a Latin-script letter used in Italian to indicate the direct object — mainly to avoid confusion when it, the subject, or both are displaced — or for emphasis, also conveying the sense of "at" or "to."
In its current usage, accanto is employed to signify proximity or closeness, translating to English terms such as "next to," "nearby," "alongside," or "near."
The versatility of accanto in Italian reflects in its English translations, each bearing a slightly different nuance of spatial relation. For instance, in the phrase sedersi accanto a qualcuno, which translates to "sitting next to someone," the word depicts immediate proximity. Similarly, in vivere accanto al mare, meaning "living near the sea," it denotes a somewhat broader spatial closeness.
The use of accanto is not a recent development, as the word has been a part of the Italian lexicon for centuries. The frequency of its use has seen some variations over the past 500 years, which mirrors the evolving nature of languages and how they adapt to societal changes and needs over the years and centuries​.
In modern times, accanto continues to be a widely used term to illustrate spatial relations in various contexts. Its application is seen in everyday conversations, literary works, and also technical descriptions, showcasing its flexibility and relevance in the Italian language.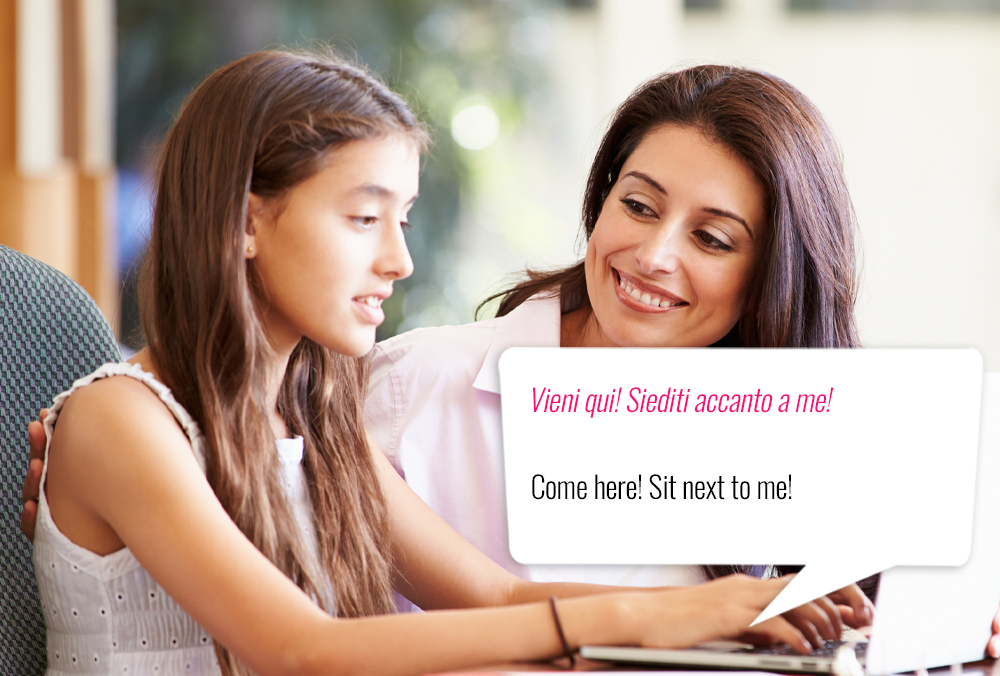 Vieni qui! Siediti accanto a me!
Come here! Sit next to me!
La sua macchina è parcheggiata proprio accanto alla mia
His car is parked just beside mine
Le tue scarpe sono lì, proprio accanto al tavolo!
Your shoes are there, just next to the table!