Olive oil is a staple of the Mediterranean diet and among the healthiest ingredients you can keep in your pantry. It is also a symbol of Made in Italy around the world and a reason of national pride: indeed, Italy produces an average of 500,000 tons of olive oil each year, an amount that places it steadily among the three largest producers in Europe. But it isn't only a matter of quantity but also of quality, if we think that 2/3 of our olive oil is guaranteed by either a DOP (Denominazione di Origine Protetta) or IGP (Indicazione Geografica Tipica) denomination, both recognized by the EU.
Believe it or not, olive oil production is ubiquitous in the country, as it is present in 18 of our 20 regions, including those you wouldn't expect, like Lombardia (on Lake Garda) and Friuli Venezia-Giulia. But it isn't only a matter of economy and food, it's also a matter of landscape: with more than 150 million olive trees distributed over almost 1.2 million hectares, the silvery green of their leaves remains one of the most beautiful and typical colors of a truly Italian palette.
A history as ancient as civilization
Yes, olive oil: the green gold of the Mare Nostrum, the king of the Mediterranean Triad, the most common yet most precious ingredient of our kitchens. Its history is as ancient as that of civilization itself, with the earliest attestations of its use dating back to 4000 BC in Armenia, Palestine and India: it was used to nourish and protect the skin, but also as fuel for oil lamps and as a medicine. Two millennia later, in 2500 BC, olive oil production was already in full swing, as demonstrated by the fact its trade was mentioned in and regulated by the Code of Hammurabi, the earliest set of laws known to Humankind.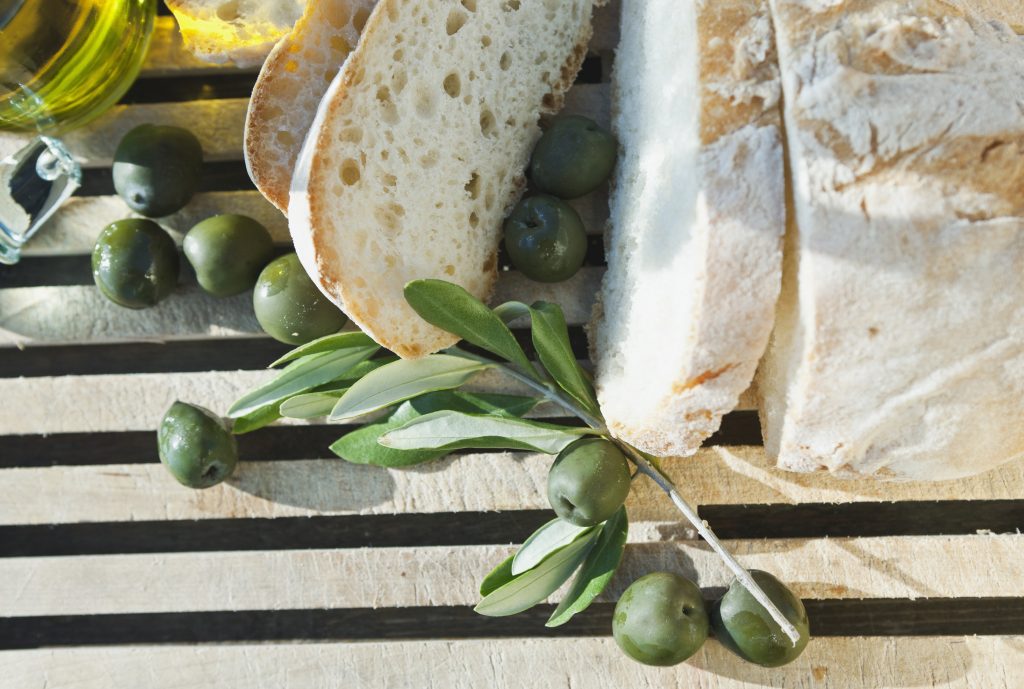 Olive trees and olive oil, however, reached the Mediterranean thanks to the Greeks, who also brought it to the South of Italy, which they had made theirs, calling it Magna Graecia. Then the Romans, some time later, expanded the cultivation to all the areas of the Empire where climate was gentle enough for the olive tree to grow. Our feisty ancestors understood the immense value of olive oil, so much so they invested time and used their ingenuity to improve its production, and would demand tax payments to be made with it; it was them who brought this precious, fragrant liquid to the lands of Northern Europe and it was again them who classified it on the basis of how olives were pressed. But with the fall of the Empire, the olive tree lost importance and its cultivation met with centuries of neglect.
During the late Middle Ages, the most fertile lands were used for cereals, but for the olive tree, too: the budding trading bourgeoisie of those centuries understood olive oil meant wealth. By the 15th century, Italy was the largest producer of olive oil in the world, in spite of the fact we had begun using butter and animal fats in our cuisine a lot. In the Renaissance, the know-how of Cistercian and Benedictine monks kept our olive-growing tradition alive.
In the 18th century, the glorious season of Baroque, our botanists began classifying all varieties of olives in our country, depending on their geographical origin. In the meanwhile, olive oil had become one of Italy's main products, known across Europe for its taste and plethora of uses: it was in these decades that some Italian regions, especially in the South, specialized in its production.
In the same century, the olive tree made it from Italy all the way to the New World, courtesy of the Franciscans. However, it was to take another century — when the Italian and Greek communities started to grow — before olive oil was commercialized on the other side of the Atlantic.
From olives to oil
Harvest season in the olive grove starts around mid-October, even if every region tends to have its own calendar, based on the type of olives cultivated. There are many ways to harvest olives: some producers pick them by hand, while others place large nets under the trees, then shake them to make the fruits fall. Olives are then selected, washed, crushed and pressed to make oil. But careful! Because not all oils are the same: we have "virgin" olive oil when it is obtained through one single  mechanic crushing-and-pressing of the olives. We have "extra virgin" when its acidity, or the quantity of oleic acid present in 100 grams of oil, doesn't go over 0.80 grams.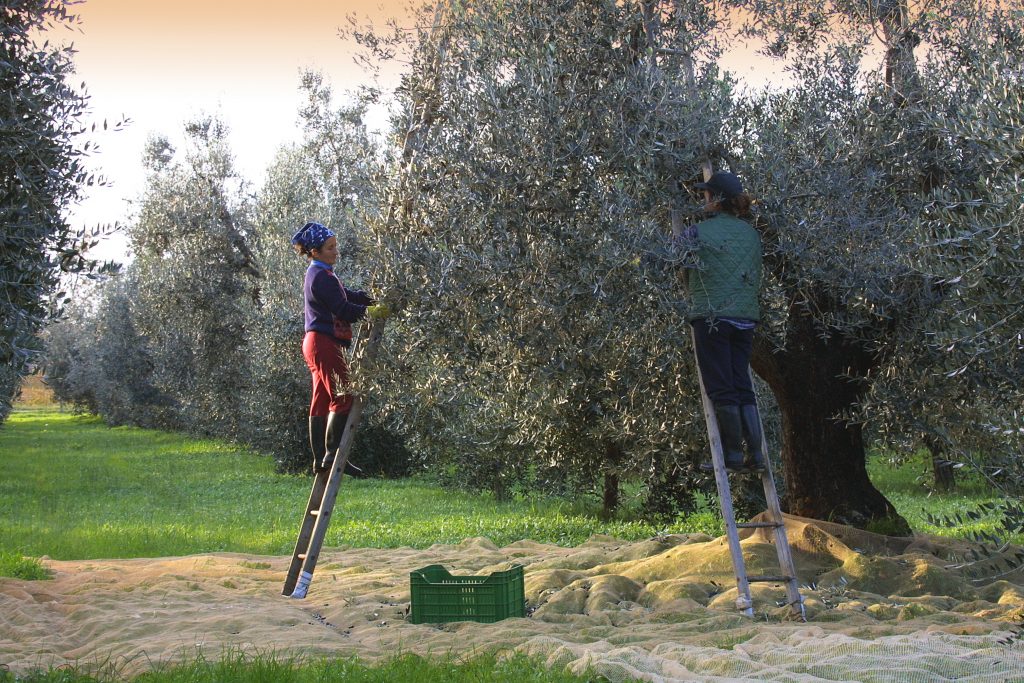 If choosing the best olive oil for your kitchen is essential, if you want to enjoy all of its benefits (delicious taste included, of course) you also have to keep it right, that is, in a dark, cool and dry place. And don't forget: once the bottle is open, don't be stingy with it: it should be consumed relatively quickly!
Olive oil in Italy, from North to South
The main area of production of olive oil in Italy is the South, with Puglia, Calabria, Sicily and Campania making 85% of it. The remaining 25% is mostly divided between Tuscany, Liguria, Umbria, Marche and Abruzzo. Puglia is the queen of Italian olive oil, with its 267,203 olive farms, followed by Sicily (196,352), Calabria (136,016) and Campania (112, 093). The oil produced in these regions is well known around the world: Apulian olive oil has notes reminiscent of freshly cut grass, fruit and of the Mediterranean shrub. Its aroma is fruity, but can get quite spicy  and intense, depending on the variety. Sicilian olive oil is also fruity and aromatic and, depending on the type of olives used for its production can go from mild to quite spicy. In Campania, our third main producer, olive oil tends to be pleasantly bitter and spicy, with notes reminiscent of grass, almonds and artichoke. Tuscan olive oil is also famous around the world and it is characterized by a well rounded flavor of almonds and fresh fruit; then, we have Ligurian olive oil, which is soft, light and delicate, especially when produced with the most popular of Ligurian olives, the Taggiasca. Mind, though: each and every one of these regions has many types of olive oil, each with its own flavor, scents and aromas, and it couldn't be otherwise, if you think that in Italy there are 538 different types of olives that can be used to make oil, each of them with its own specific characteristics!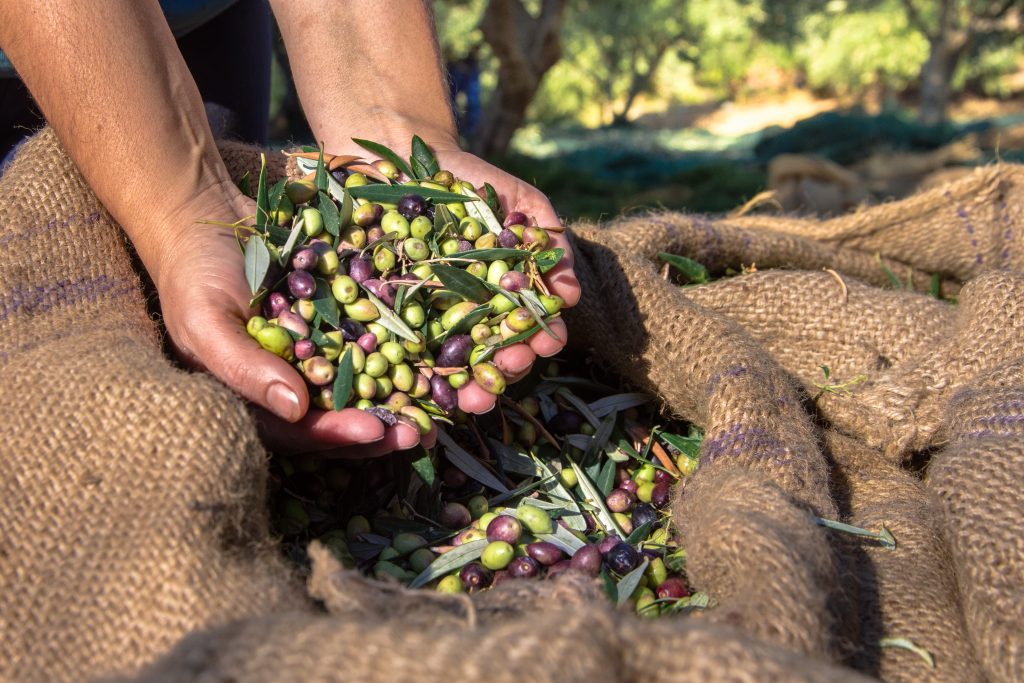 While paying tribute to our most important olive-oil producing areas was an honor and a duty, it is perhaps more curious to find out that olive oil is made also in parts of the country usually not associated with it. Not many know, for instance, that an excellent DOP olive oil is produced in Sardinia, with local Bosana, Cariasina, Cipressino, Corsicana, Semidana, Nera di Oliena, Pizz'e Carroga, Semidana, Tonda di Cagliari or Nera di Gonnos' cultivars. Surprisingly – because you wouldn't necessarily think of these regions as oil producing – good Italian olive oil also comes from Lombardia, Veneto and Trentino, more precisely, from the shores of Lake Garda. In fact, the tradition of oil making in the area is among the most ancient in the country and dates back to the Romans, as attested by many archaeological findings. The oil produced here, the Garda DOP, is safeguarded by the Consorzio del Garda, which includes 67 communes divided between Veneto, Trentino and Lombardia. Three are the denomination of the Garda DOP, the Bresciano, the Orientale and the Trentino. Just a handful of miles East is the region of Friuli Venezia-Giulia, with its Tergeste DOP olive oil, produced in the province of beautiful Trieste. Would you have imagined that, in this part of the country known mostly for the majesty of its mountains, amazing olive oil was also produced?
In the Emilia-Romagna provinces of Ravenna and Forlì, an excellent DOP olive oil is made, the Brisighella: don't feel guilty though, if you've never heard of it, because production here started only in the 1970s. Even more recent is production of olive oil in, perhaps, the most unexpected of all regions, Piemonte and Valle d'Aosta. More popular for their mountains, cheeses and white truffles, our western-most regions recently created a Consortium for local extra virgin olive oil, produced in the hills across the provinces of Turin and Aosta, but also in the Monviso valleys, near Saluzzo (Piedmont). It is, as famous culinary Italian magazine Gambero Rosso said, an extravergine che viene dalla montagna, an extra virgin olive oil hailing from the mountains.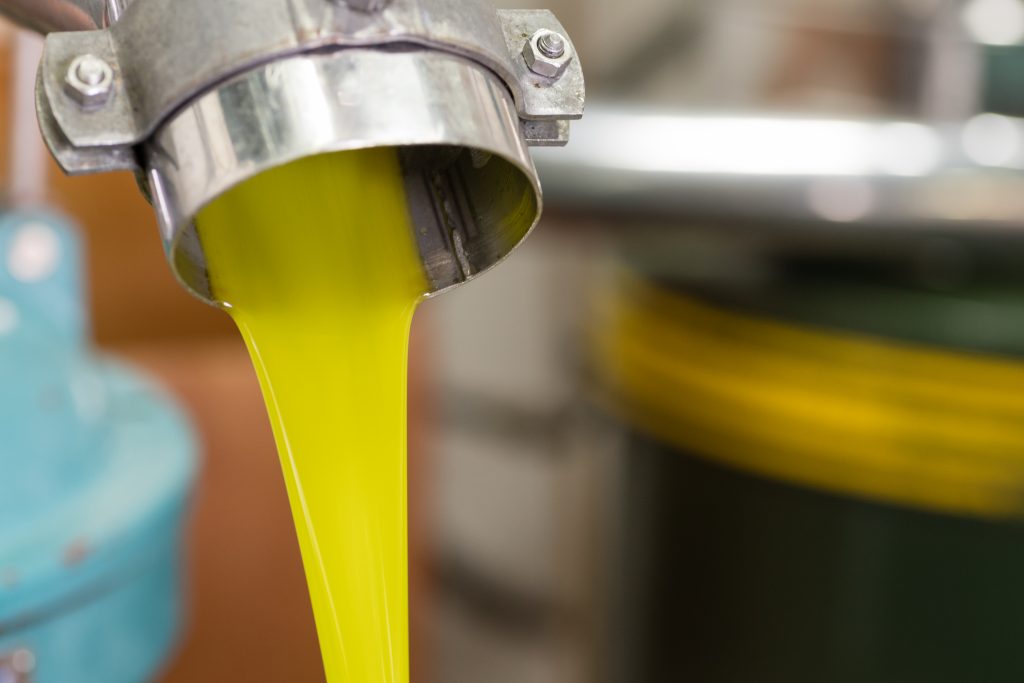 The connection between olive oil and Italy is ancestral, ancient and symbiotic. Olive oil is part of our cuisine, of our economy and of our culture, it is produced across all regions, its color and scents as familiar to us Italians as the air we breathe and the water we drink. Of course, there are other excellent olive oils out there, some even cheaper than ours, but we are proud and traditional and we still like our own best.