Every family has its own Christmas traditions, but in Italy, the holiday season in its entirety, including non-religious celebrations, loves desserts. From Milan's Panettone to Verona's Pandoro, from Piedmont's Tronchetto di Natale to Bologna's Panspeziale, from Siena's Panforte to Lazio's Pangiallo, from Naples' Struffoli to Puglia's Cartellate, from Sicily's Buccellato to Sardinia's Pan'e saba. And then, there are torroni, mostaccioli, nucatoli, ricciarelli, zelten, fichi chini and other specialties like parozzo or gubana.
This delicious list could go on and on because every region offers an incredible variety of delicacies. Italy is a country with a multifaceted culinary identity. It is a country where folklore articulates the rhythms of small communities; of quiet, composed valleys; of the countryside's mellow lifestyle, and the frenzied one of the cities. It is a country where the holiday season gives us a great mix of traditional desserts. Each of them has its own history, its recipe, which can sometimes change from one household to the other, its customs. If they could speak, each of them would ask us to forget about diets and calories, because they are not just part of a mouthwatering culinary journey, but of a tradition, of a community and its rituals, some of which happen in the kitchen.
Indeed, tradition is the ingredient all festive recipes have in common. Sense of belonging – to a community, a nation, a group – is built also at the table, and we should all be invested in valorizing our cultural heritage.
Our grandmothers' recipes belong to our memories, they traveled across Italy and the oceans, they transcended epochs and trends: they are, today, an important signifier of our local, regional, and national communities. From them, we all inherited a common know-how that, despite small differences, represents a central identitarian element for towns and territories across Italy. A tourist and cultural attraction, but also something to be proud of.
The same can be said for the craftsmanship that characterizes so many of our traditional cakes and sweets. Their ingredients reveal the variety of raw materials Mother Nature offers to Italy from North to South, and their reinterpretation often speaks of how we adapt to the place where we study, work or decide to live. More than anything else, however, they show our wish not to cut ties with the place we come from, with memories and with the people we love, because even the smallest of pastries can bring to mind memories sweeter than custard.
In this sense, we can often find excellent reinterpretations of our tradition's most classical cakes, sometimes quite far from the place they originated from: they are the result of a fusion of our best traditional products and recipes. This is synonym with a quintessentially Italian way to make do with what's available, because if one ingredient is difficult to find – perhaps the harvest has been bad, or money is scarce – we can use another, and create something different, a "new tradition." It may sound like an oxymoron, but in truth, it only represents the way renewal takes place day after day.
In the end, food is like a language: it is the expression of a territorial reality, a vestige of past cultures, a daily evolution that develops through use, fantasy, experience, and the creativity typical of the Italians.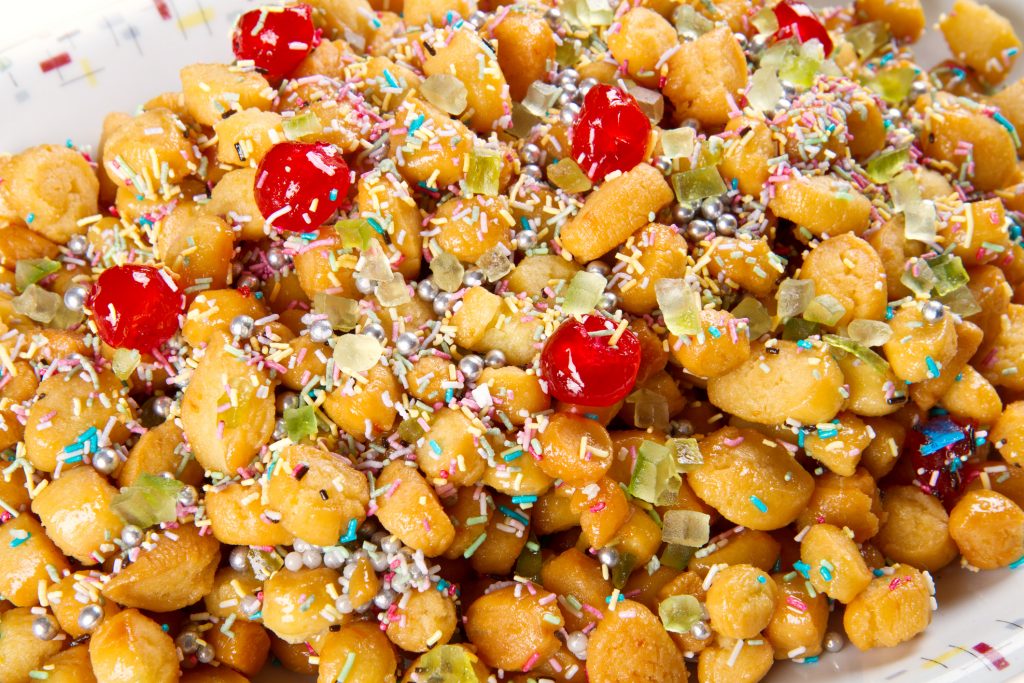 But, just like a language, food needs rules and discipline so that its quality and recipes are respected: neither can be compromised for commercial reasons especially if the final aim is to exploit a delicacy filled with history to transform it into a sad imitation of itself.
Lower prices mean that quality has been diminished and resources taken away from those who have been making and passing on products mirroring the depth and meaning of our extraordinary heritage. This is why, everywhere in the world, people who love Italy must work daily to protect its traditional products, just as they must protect the language from corruption and impoverishment to develop further a living part of their identity without forgetting the originality and history of where it all began. Composer Igor Stravinsky once aptly wrote: "A true tradition doesn't represent a past that ended, but a living force that shapes the present."