MAIE is a movement born abroad, for Italians abroad. It wants to ensure that every member of the Italian nation is fully and rightly represented in Rome so that the voice, needs, ideas, and expectations of Italians around the world become active part of what makes the country move forward.
Two weeks before the general elections, scheduled for Sunday, the 25th of September 2022, L'Italo-Americano speaks with MAIE candidate Vincenzo Odoguardi, and learns about the goals, program, and plans of the movement he represents.
Mr. Odoguardi, you believe in the essentiality of ad hoc representation in the Italian Parliament for all Italians abroad: what difference would this make in our lives?
I do believe in the essentiality of ad hoc representation for the Italian community living abroad, and not only in the Italian parliament. We need an entity that represents us in the Italian government, too. This entity can be only the Ministry of Italians Abroad: only with our own ministry we can start solving old issues and we can better support new Italian entrepreneurs abroad, in all countries. Having a deputy – a congressman – or a senator fighting and presenting bills for Italians abroad in Rome can make a substantial difference. MAIE can do that because it is a movement born outside of Italy, which has only one agenda, one program specifically created for Italians around the world.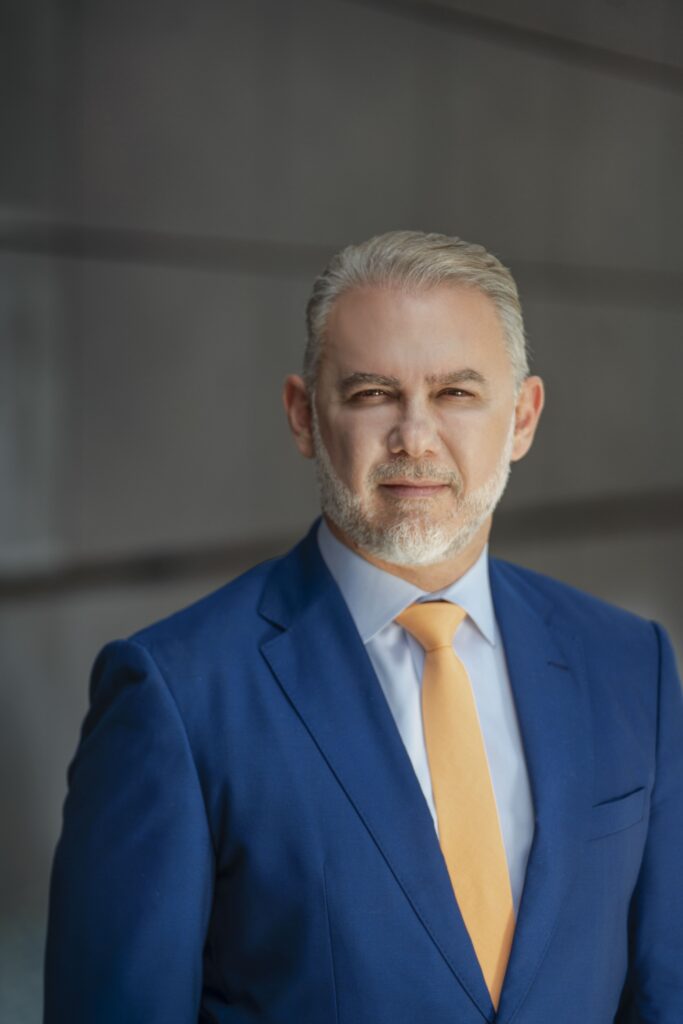 You represent MAIE for North and Central America: what are the main goals your movement wants to achieve in these parts of the world?
One of the main goals of MAIE in North and Central America – and not only here, but all over the world – is to define all issues affecting the Italian community around the globe. Citizenship acquisition, for instance, or ease of access to consular and embassy services. We want to create a network of services that includes, but it's not limited to, Medicare, pensions, and the negative impact that being an AIRE-registered Italian living abroad may have: this is the first part of our agenda. The second part focuses on giving impetus to our traditions, our culture, and new Italian entrepreneurs internationally because we want to support Italian projects all over the world. We want to be international ambassadors of what our country embodies. Personally, I do believe that being ambassadors of Italian culture around the world represents the future of Italy's younger generations.
You are yourself Italian-American: what's been the role of Italian heritage in your own life?
Yes, I am an Italian-American living in North America. The role of Italian heritage in my life has been quite extensive. I come from Italy, I am a first-generation Italian-American and I still have inside me, intact, my own Italian heritage. Our role today is to pass this heritage on to our children, as they are the future of the land where we decided to live. They need to understand what Italy is: not just a simple word, nor just a country; they need to understand what the implications of being Italian are, to become familiar with our traditions, our culture, our language. And all this is completely up to us. We must ensure our children don't forget where they come from, that they never let it all fall into the background of their lives. 
One of MAIE's key points is ensuring Italian culture, heritage, and the Made in Italy are protected: how would you achieve this?
As I said, ensuring that Italian culture, heritage, traditions, language, and everything "Made in Italy" is protected remains one of our main objectives. As Italians, it's up to us, it's our responsibility to preserve these things. As I always say, we truly are the first ambassadors of Italian culture and Made in Italy, and this has to be one of the main goals and objectives not only for MAIE but for all movements, associations, or political parties that wish to represent Italians abroad.
MAIE also supports the turismo delle radici: do you think that a wide-scale implementation of this project could ultimately lead to a more robust sense of nation among all Italians, those in Italy, and those abroad?
Turismo delle radici, or "return tourism," the "tourism of our roots," is a very well-thought program that attracted the interest of many Italians abroad. MAIE has been actively endorsing it and trying to make it a reality: the first MAIE-organized group of third- and fourth-generation Italians from the US and Canada is traveling to Italy in the Spring of 2023. Thanks to the work and friendliness of 22 Italian towns and villages, these people will be able to see where their ancestors came from, where they used to live and what they used to do. They will receive their forefathers' certificato di nascita, their birth certificate, which is the very first step towards possibly achieving citizenship. But there is more: they will be all hosted for free. In return, the very same Italians visiting their great-grandparents' villages and towns will boost the local micro-economy because, while there, they'll eat, drink, buy and spend money in the area. So turismo delle radici will benefit both visitors and locals. As I mentioned, the first stage of the program is taking place in the Spring of 2023: we want to collect and analyze data about this first, MAIE-supported experience and assess all its outcomes. I will be happy to report on it next year to you all.
Message of non-affiliation and disclaimer: L'Italo-Americano is not affiliated, associated or in any way officially connected to the Vincenzo Odoguardi for Senator MAIE campaign for North and Central America.