"Fashion has the power to create change. Sustainability is not just a trend, it's a necessity for a better future." Livia Firth celebrated in Los Angeles on March 9th the Green Carpet Fashion Awards at the NeueHouse, an event she created in 2017 to drive the fashion industry toward a future centered around human and ecological justice. Firth, a longtime activist and founder of the global sustainability consulting firm Eco Age, brought her Green Carpet Fashion Awards back to California, where she launched the Green Carpet Challenge in 2010.
This awards ceremony honored the fashion world's commitment to sustainability. Penelope Cruz, Olivia Colman, Thandiwe Newton, Cate Blanchett, and Michael Fassbender have supported the challenge by wearing sustainable brands on the red carpet. Viola Davis, who wore a gown made from recycled soda cans in 2012, and Cate Blanchett, a champion of re-wearing outfits, are just a few examples of artists who are leading the charge for sustainability. Designer Tom Ford is also making a difference with his sustainable initiatives, like Tom Ford Ocean. The American fashion designer launched, in 2020, his first luxury watch made entirely of recycled ocean plastic. The Swiss watch, called the Tom Ford Ocean Plastic Timepiece No. 002, was created to address the problem of plastic waste, some 8 million tons of which spill into the oceans each year.
"This is not the celebration of an industry with the power to distract. Rather it's the recognition of an industry that needs to leverage its power for people and the planet," Italian-born Giuggioli says. "Fashion can and should be a lifeline. We need to come together and forge strong paths with human and ecological justice center stage. All those awarded here today look crisis and conflict in the eye. By doing that, and actively creating our future, we embrace active hope. The GCFAs champion active hope and deep, truthful work for transformation."
The Green Carpet Fashion Awards brought together the fashion and entertainment industries for action toward change, and included 6 award categories this year: The Visionary, The Messenger, The Rebel, The Healer, The Sage, The Futurist. To them were added two special awards to entertainment personalities who have distinguished themselves for their commitment to social and environmental justice. Tom Ford received "The Visionary" honor for launching the Tom Ford Plastic Innovation Prize in partnership with Lonely Whale, the only global competition focused on creating alternatives to thin-weave, modular, biologically degradable plastic bags.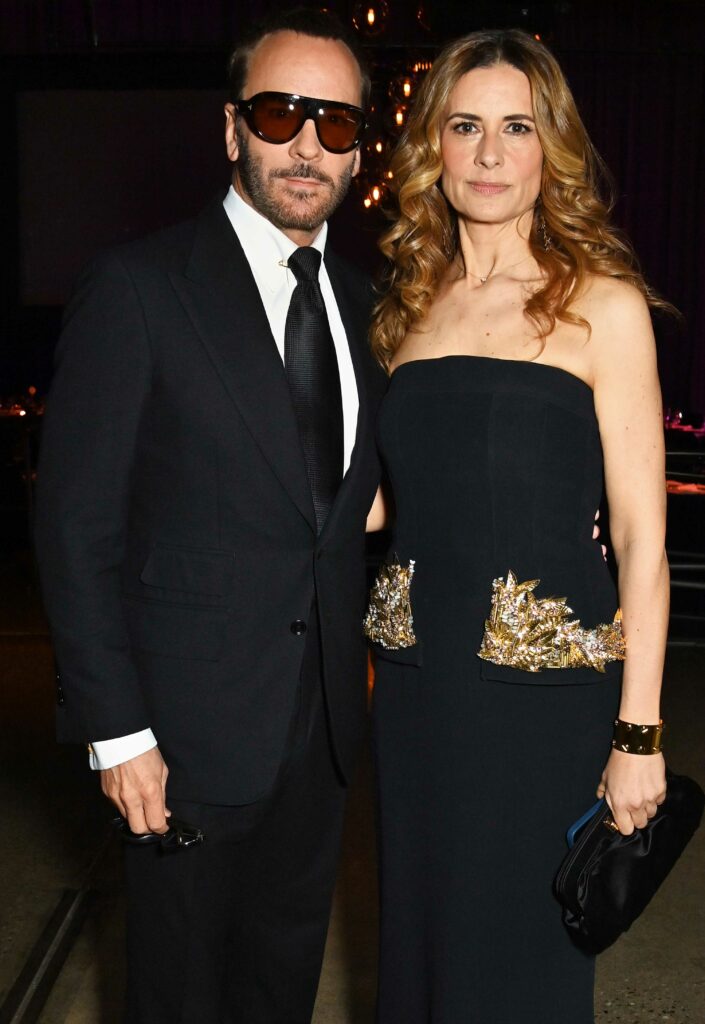 Mrs. Firth, when was the Green Carpet Challenge born?
It was born in January 2010 when I walked the Golden Globes red carpet alongside my ex-husband Colin Firth wearing a reused wedding dress. Since then, the GCC involved some of the biggest names in Hollywood, including Meryl Streep, Julianne Moore, Lupita Nyong'o, Cate Blanchett, Viola Davis, Emma Watson, Thandiwe Newton, Olivia Coleman, Zendaya, and many more. It has also been credited as an initiative that has forever changed the discourse about sustainable fashion.
How did the Awards come about from the challenge?
After 13 years of dressing celebrities on the red carpets, more recently we elevated the sustainable fashion discourse and managed to make it more accessible to everyone. At the same time, we live in a very delicate moment where the sustainability discourse is being undermined by greenwashing, so we needed to create a new narrative about what sustainability is, using fashion as an excuse.
What is the most important aspect of these awards?
The Green Carpet Fashion Awards are not just a celebration, but a recognition of the industry's potential to bring about meaningful change. Fashion touches billions of lives around the world and has a significant impact on the environment. The awards aim to harness this power to create a better future for people and the planet.
What message does an award like the one recognized for Tom Ford send?
The Tom Ford Plastic Innovation Prize encapsulates the spirit of Tom Ford himself, who sees not problems but opportunities to do better. The Plastic Innovation Prize is an example of his energy, drive, and vision. Ford says "We plan to eliminate this hideous thin material that has a catastrophic effect on other species and ecosystems." And he intends to remove all barriers to change.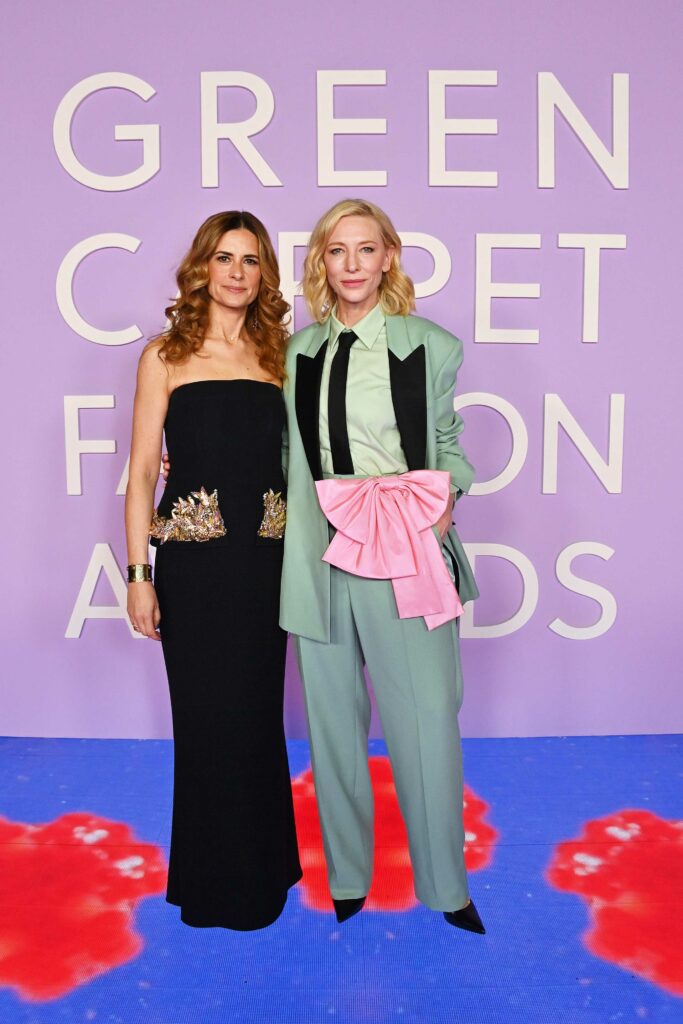 What other figures did you choose to honor?
GCFAs also honored young climate and social justice leaders who are at the forefront of current transformation, by requesting that all Oscar week events feature a young activist as a guest speaker. Nobel Peace Prize nominee and climate justice activist Vanessa Nakate, Special Advisory Member to the United Nations Secretary-General Sophia Kianni, and environmental and human rights activist Helena Gualinga are among the young leaders who will attend the GCFAs.
The world of fashion involves the world of activism.
Yes, passing the microphone to young activists is one of the most important things we can do right now. It's not about giving our blessing, but recognizing that young activists are the driving force of empowerment. To them, we owe an important debt and gratitude. They are often praised and their dynamism is recognized, but this can also be done superficially and, often, they are still kept at arm's length. We at GCFA believe that young climate and social justice leaders should be at the center of major events, from political and climate negotiations to major entertainment events. We ask anyone and any organization that their "plus one" be an invitation to a Climate and Nature activist.
What is the most difficult challenge for designers these days?
There is no longer a challenge, we have all the solutions we need. So those who don't follow them… it's because they don't want to.
For more information, visit https://www.greencarpetchallenge.com/