On March 1st, Raffaella Valentini became the new Consul General of Italy in Los Angeles. Born in Rome in 1975, Valentini had her first work experience at the Ministry of Foreign Affairs in 2003 when she oversaw projects promoted by Italy in the Balkans, North Africa, and the Middle East. Later, in Albania, she led the Embassy's Economic and Commercial Office in Tirana and then in Cairo, from 2013 to 2016. After returning to Rome in May 2016, Valentini was assigned to the Office of the Diplomatic Adviser to the President of the Council of Ministers, where she worked on global issues related to sub-Saharan Africa, the G7-G20 dossiers, and on international organizations.
Consul Valentini, what are your first thoughts about the city and your new role?
As I have had the opportunity to emphasize in these first weeks, this has truly been a "baptism of fire." March is, traditionally, a month of intense promotional activity for Sistema Italia in Los Angeles. During the Oscar season, two Italian film festivals are held here and many actors, directors, and producers from our country come to the city, in a moment of great importance for cinema globally. This year, the activities related to the Festivals took place at the same time as the first mission to California of 35 small and medium-sized companies of Confindustria Moda – the Italian industrial association that brings together companies in the sector – and the Italian Design Day, which was attended by the world-renowned architect and interior designer, Roberto Palomba. So my first month was under the banner of Italian excellence and Made in Italy, and the impact Los Angeles made on me could not have been better. I was welcomed with enthusiasm and affection by the Italian and Italian-American community. I was very impressed by such a diverse community of talents, professions, and trades, ranging from compatriots employed in more traditional sectors to Italian researchers at Caltech, from entrepreneurs in digital marketing to star chefs.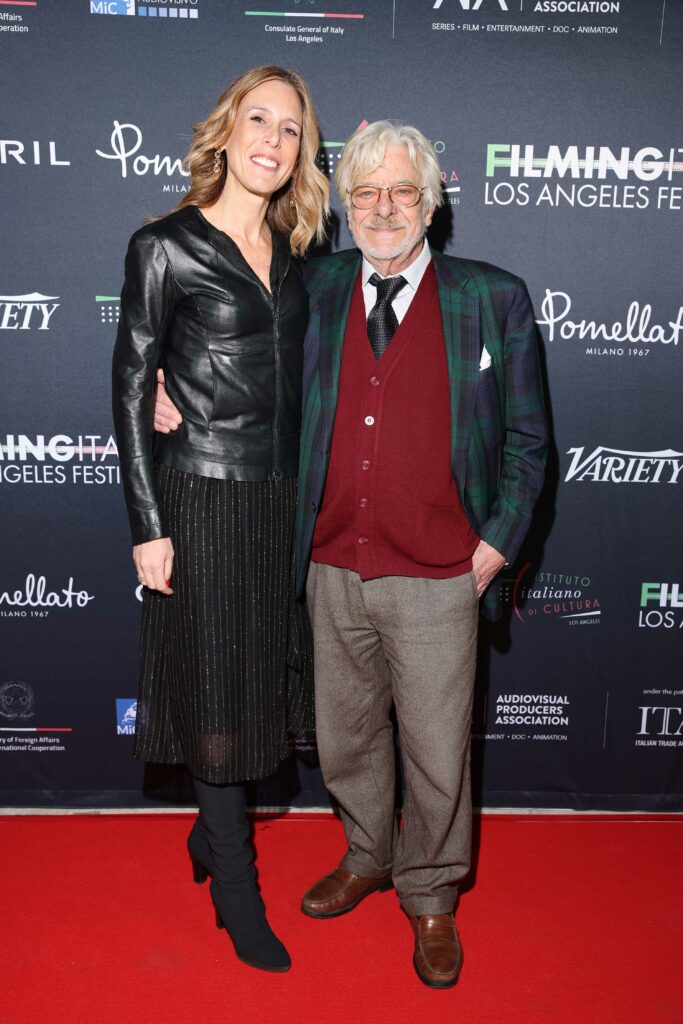 You celebrated Women's Day with your team, which is largely made up of women. How important is it that, finally, more women are working in Italian diplomacy?
The Consulate team I have the pleasure of leading is of the highest caliber and 2/3 of it are women. This is something I am very proud of. Diplomatic positions were opened to women in 1967, and 2005 was the year when two women were awarded the title of "Ambassador" for the first time. Today, after 18 years, we can say that the role of women in Italian diplomacy has undoubtedly grown, albeit at still too slow a pace and with a very uphill path. As of today, women in diplomacy make up 23 percent of the diplomatic corps, and our Ambassador to Washington, Mariangela Zappia, the first woman to hold this very important post, is one of the most obvious symbols of the progress made over the years. Today we have female heads of mission in Paris and Athens, in Lebanon in Slovakia. Talented women who contribute with their work to the promotion of our country abroad. However, it is not only the number of women employed in the Ministry of Foreign Affairs, diplomatic and non-diplomatic, to really show that times are changing. Rather, it is the special contribution they make to the promotion of Made in Italy; it is in the way they listen to the prerogatives of our communities abroad, and in the way they develop the idea of "working family" that our structures abroad are called upon to implement.
What were the events you took part in during these first weeks that affected you the most and why?
I am pleased to recall, among the many events, the Italian Research Day celebrated recently at the Italian Cultural Institute in Los Angeles. The reality of Italian research in the city brings together many of the characteristics that make the Italian presence in LA unique: as you may know our country, with just over 60 million inhabitants is the eighth largest country in the world in terms of scientific publications. And part of this outstanding achievement is also due to the presence of Italian scientists at Southern California research centers and universities, most of whom are gathered in the new Los Angeles chapter of the Association of Italian Scientists in America (ISSNAF).
From your point of view, how should we represent our country abroad?
In general, and even more so in a city as influential in the world as Los Angeles, representing Italy is a great challenge, in the first place of perception. Especially in an era like this, marked by a strong push for communicative simplification on social media, representing the complexity and variety of Italian culture, history, and economy is not easy. Let me give you an example: the State of California, along with the States of New York and New Jersey, account for about two-thirds of Italian food and wine consumption in the United States. These markets and consumers are clearly sensitive to Italian quality, yet they may not always be knowledgeable about the great variety of wines, grapes, and territories that exist in Italy. Not to mention tourism: American tourists in Italy, according to the National Agency for Tourism (ENIT), were 19 million in 2019. Of these, 76 percent concentrated in 5 Italian regions (in order of importance Lazio, Tuscany, Veneto, Lombardy, and Campania). Therefore, it is evident how much room for growth there is for people to discover lesser-known Italian villages, beaches, and art cities. And these considerations concern realities that are easy to understand. Much more complex is shifting the focus on small and medium-sized Italian aerospace companies or on the contribution of Italian excellence in semiconductors. In my opinion, the most important challenge is to represent a lesser-known but innovative Italy and change the perception of our country, giving an image of a place rich in creativity and niches of excellence.
Are there any goals you have set for yourself for this term in the United States?
My main goal is to ensure the effectiveness, transparency, and efficiency of the Consulate in serving our users, primarily Italian and Italian-American citizens. Secondly, I would like to help change both the perception of Italians in Los Angeles and Italy by Los Angelinos. First of all, it is important to better understand that Hollywood is only a part of this market. Los Angeles alone represents the 17th largest economy in the world (of which only a little over $120 billion is generated by the movie industry). It is therefore important to offer a more complex but also more complete idea of what Los Angeles offers. Then, I would like to foster processes of aggregation among Italians in the city. Italian immigration to LA is special in nature: it is rooted in the earliest migratory flows, and it grew over time with the contribution of aerospace engineers, advanced materials researchers, and digital marketing experts, all too often scattered over an enormous city space.