"When I was offered the part, I said yes in less than 24 hours," well-known actress Patricia Clarkson tells with enthusiasm about the day her agent called her about the possibility to star in the upcoming movie Monica by director Andrea Pallaoro. Clarkson, who in her longtime career won two Emmys and one Golden Globe award, has been meaning to work with the Los Angeles-based Italian director for a long time.
"Andrea is such a beautiful and character-driven director. As an actor, you have to navigate with so few words, and you have to be so present. He took me on a very different journey. I worked with so many directors in this industry, but Andrea brought me to a new place," Clarkson said.
Monica is now finally set to open in US theaters following its world premiere at last year's Venice Film Festival. The film starring transgender actor Trace Lysette (Transparent) as a woman who returns home to the Midwest to care for her dying mother, played by Patricia Clarkson, marked the first time an openly-transgender actress headlined a Venice competition title.
The film was shot in only 30 days in Cincinnati, Ohio. Its producers are Christina Dow, Eleonora Granata-Jenkinson, Andrea Pallaoro, and Gina Resnick. Monica is produced by Italian firms Propaganda Italia, Fenix Entertainment, and RAI Cinema, alongside US outfits Varient Pictures, Solo Five Productions, Melograno Films, and Alacran Pictures.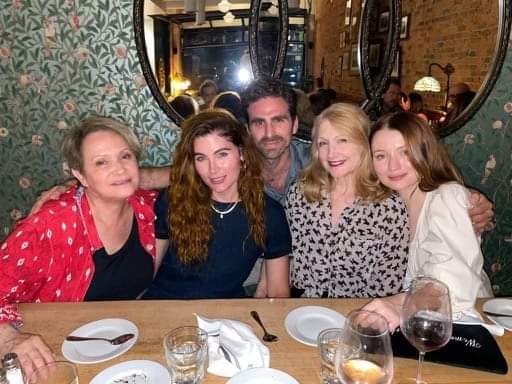 Andrea Pallaoro, who was born on 6 February 1982 in Trento, Trentino-Alto Adige, is a film director and screenwriter. Pallaoro holds an MFA in Film Directing from the California Institute of the Arts and a BA from Hampshire College.
His first film Medeas premiered at the 70th annual Venice Film Festival in Orizzonti, the section for first and second-time directors. Pallaoro won Best Director at The Marrakech Film Festival for Medeas and the New Voices/New Visions Award at the 2013 Palm Springs International Film Festival. Hannah, Pallaoro's second feature film, starring Charlotte Rampling, also world-premiered in the Official Competition of the 74th Venice Film Festival, where Ms. Rampling won the Coppa Volpi for best actress. Hannah went on to receive many prestigious international awards and recognition, including a César nomination for best foreign film.
Monica marks your third feature, after Medeas in 2013, and Hannah, starring Charlotte Rampling, who won Venice's Coppa Volpi for best actress in 2017. Is it an intentional trilogy?
Yes, it is. I am fascinated by the traumas that come from abandonment. When I say "abandonment," I also mean not being accepted or recognized for who you really are – especially by your parents. It's something that every human being experienced to a certain extent, some much more than others, and we can all understand how it feels. That's what makes Monica's story so universal. Through Monica, maybe people will come to terms with their own complicated family dynamics.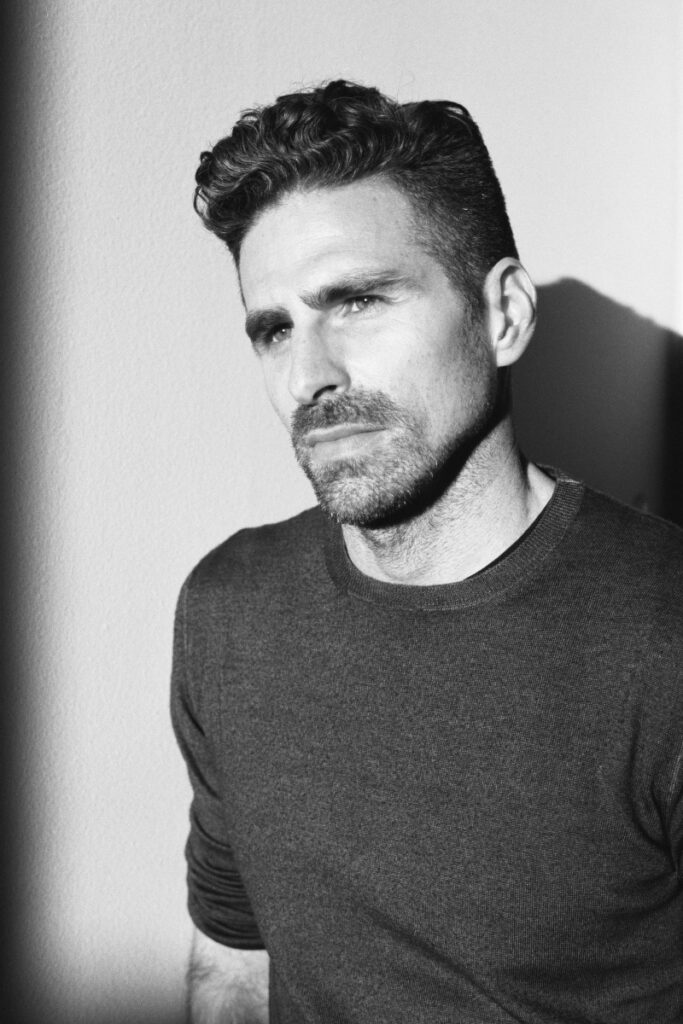 In terms of aesthetics, the movie is very striking visually. How do you think the movie's format helps convey its message?
My director of photography, Katelin Arizmendi, and I spent a lot of time crafting and choosing the cinematic language and articulating it in the most eloquent way possible. And for us, the use of the 1:1 aspect ratio was very important because it enhanced this sense of suffocation and codependence, which is such an important part of Monica's inner life. The aspect ratio of this film is very squared and it's very similar to the aspect ratio of portraits. It privileges the body and the face. And it also allowed us to work a lot with the relationship between what is inside the frame and what is outside. It's a tool that stimulates the audience's imagination, by often hiding some information.
So as a director and writer, why did you choose to take that approach? What was the appeal?
As a cinephile, I adore the moments in cinema where you can penetrate the emotional and psychological world of a character. And that often happens not only while observing or following them. Those are the moments that I've always been drawn to. That's why it comes natural to me to recreate them on screen as a filmmaker as well. One of the most extraordinary things about cinema is the ability to photograph the thoughts and emotions of a character.
Did you make any variations of shots?
No, we didn't. Many scenes were already in our minds. And I really didn't give myself a lot of options in the editing room. I knew how I wanted this to be and we spent a lot of time creatively composing the images through the use of colors, light, but also using the actors' bodies, how they play with one another and, of course, allowing the performances to guide us.
It feels like the first real connection Monica had throughout the film was with the children. And that seemed to be one time when the character was really able to just be herself or just express joy. Was that intentional?
Yes. For me, it was always crucial for Monica to be the expression of a woman who returns home and truly connects. The movie ends with the relationship between Monica and her nephew, perhaps the most genuine relationship she has ever had. But it is also a way to look at the future, with the hope that he might not have to endure the same difficulties, the same obstacles she had.
How did you want to show the character of Monica?
I wanted to reveal Monica little by little, I didn't want to consume her right away. The opening shot is a little bit like an instruction manual for what the film is going to be, for what kind of film you're about to watch. I felt that with those little elements, we can really understand the type of experience we're about to go through.