When I was a teenager dreaming to travel to the US, I admit Buffalo wasn't on my list: admittedly, my knowledge of America was limited to what I saw on TV — Texas, California, New York City — and to the Pacific North-West, as you would expect from any Gen-X kid who grew up on a diet of bread-and-grunge.
Things changed once I left Italy, moved to another country to go to college and met a large number of Americans: from California to Indiana, from Michigan to Missouri and Alabama, all the way to Louisiana, New York City and Upstate New York. We were — between the years of our MAs and PhDs — a family for almost a decade. Even now, with me back in Italy and the vast majority of them back in the US, we are still pretty close.
Thanks to them, and to the many times they and their families had me as a guest across the pond, I can proudly say I can take any test to find out if "you were born in the States" and pass it. That is to say: I am still an Italian, but the bond is strong.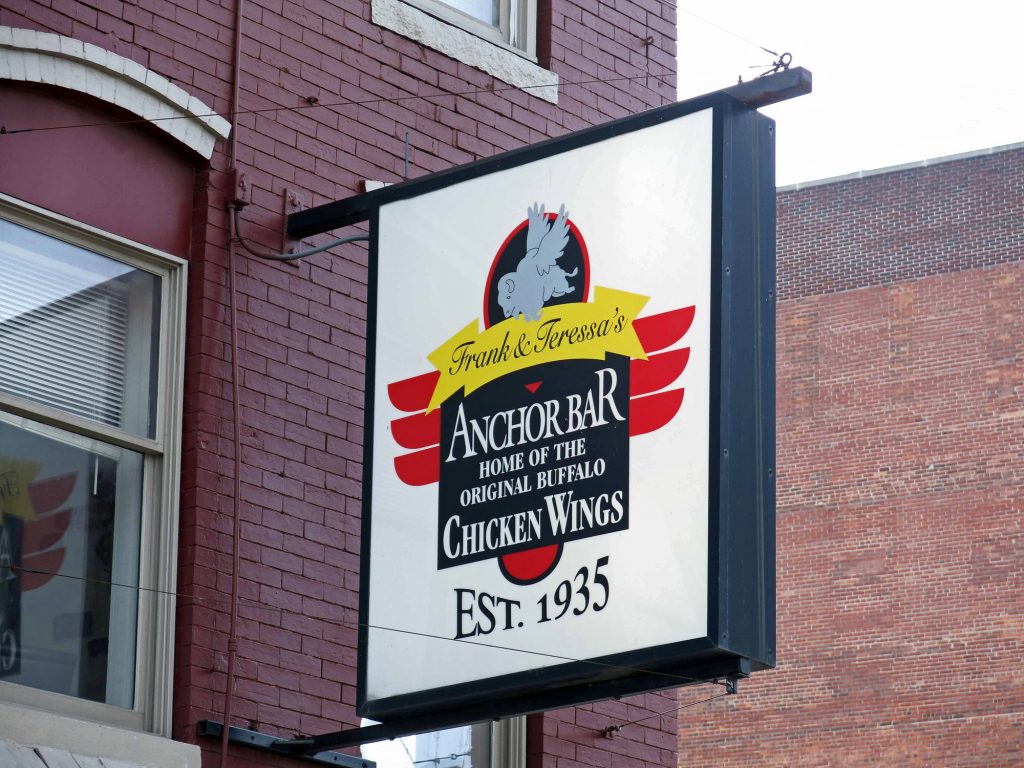 Now, one of my best friends from those years, who's still very much part of my life, comes from Buffalo. You can't get more "Buffalo pride" in anyone: she's a Bills and Sabres' supporter — and so is her entire family — she knows everything about the history of her city and did her undergrad at Canisius. The girl is Buffalo through and through. Of course, she was the one, when I visited her family for the first time, to introduce me to Buffalo wings, which I immediately loved. When we returned to Ireland together to go on with our studies, I remember her complaining about how she couldn't make Buffalo wings there because she couldn't find Frank's Hot Sauce at the supermarket. The wrath of Achilles was unleashed upon me, when I dared suggest to pick another hot sauce like, say, Tabasco. If my life may not have been at risk, our friendship certainly was, at least for a handful of minutes.
Today, I learned how to make Buffalo wings, and even their vegan alternative, Buffalo cauliflower — purists may turn their nose up at it, but my Buffalonian friend is ok with it, so why shouldn't I — courtesy also of how simple finding Frank in European supermarkets became. I also learned that this amazing starter and I have something more in common that ties to Buffalo: both I and… well… the wings, are Italian!
Granted, Buffalo wings have an American, not an Italian passport, but their ancestry is all Italiana, guys.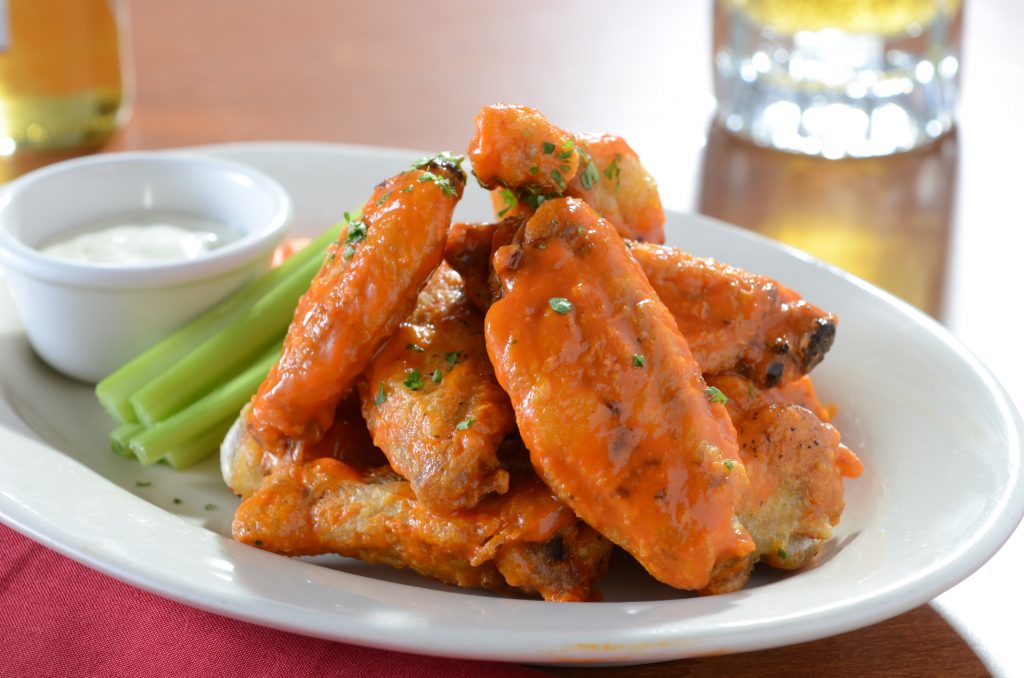 So… In 1939, Frank and Teressa Bellissimo bought what was to become, thanks to them, an icon of downtown Buffalo, The Anchor Bar, established in 1935. Needless to say, the Bellissimos were part of the thriving Italian community in Buffalo and decided to try their luck with something Italians always do well: making food. The Bellissimos and The Anchor Bar are at the heart of the Buffalo wings canon, but pinpointing the real origin-story isn't easy. There are, in fact, at least three versions, all revolving around the bar, Mrs Bellissimo and an impromptu culinary creation related to the demands of either her son or husband. The Anchor Bar website gives the following as the original story…
1964, Friday night. Dominic, son of Teressa and Frank and future head of The Anchor Bar after his parents' retirement, was working at the bar when a bunch of his friends came to have a drink. It was almost midnight, when he thought they may like some snacks to down with all those pints. His father Frank, however, reminded his son it was Friday and that his friends, all good Catholic boys, were probably following the precept and would not eat meat on that day. Dominic took a look at the clock: it was almost midnight! By the time his mother in the kitchen could concoct something nice, Friday would end and, with it, the need to restrain from meat. Mrs Bellissimo, perhaps taken a bit by surprise, put together something tasty and nice with whatever was left in the kitchen after a full day of service and, as you would expect from an Italian mamma or nonna, she came out with a something delicious, Buffalo wings. A variant of this version says that it was Frank, not Dominic, to ask Teressa for a special treat to serve to their largely Catholic patrons once midnight struck on a Friday; according to The Anchor Bar's official sources, though, the version involving Dominic, which Dominic himself recounted, is the original.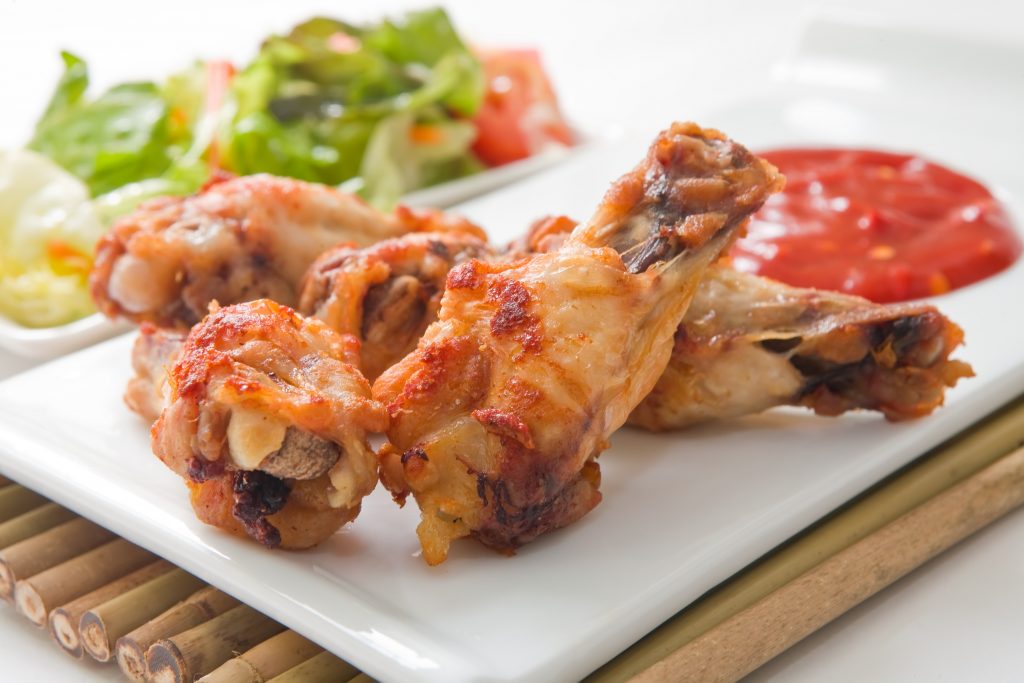 As it happens with all legends, there isn't only one version of it. Frank Bellissimo, Teressa's husband and Dominic's dad, used to tell how sometimes in 1964 —the year is certain— the bar received an unwanted delivery of chicken wings, instead of the required chicken necks and backs used in the kitchen for sauces and broth. What to do with all those wings? No problem, because Teressa is a creative cook and she put together a great dish with a handful of common ingredients available in the bar's pantry: butter, cayenne pepper, hot sauce: she separated the drumette, flat and pointer of the wings from one another, she deep fried them, then tossed them in the iconic sauce, made with, we said, hot sauce, butter and cayenne pepper. They were spicy, so she served them with celery sticks and the Anchor's house dressing, made with blue cheese.
Whichever story you prefer or you want to believe, one thing is certain: Mrs Bellissimo, who passed away aged 84 in 1985, is the mind and face behind Buffalo wings. According to her family, she was indeed an incredible cook. Apparently, her squid marinara, scaloppine and meatballs were to die for.