Patrick Tunno is not your average travel writer: growing up under the influence of his immigrant grandparents' customs and traditions, he was introduced to authentic Italian culture at a young age. His first trip to Italy, at the age of twelve, was a transformative experience that sparked a lifelong passion for the country and its people. His journey took him from memorizing Italian phrases on cassette tapes to earning an MBA from Milan's prestigious SDA Bocconi University. Today, Patrick is a professor at Pennsylvania State University, where he develops study-abroad programs that promote cultural immersion, language learning, and personal growth.
In his latest endeavor, Patrick penned a book to guide travelers toward a more culturally mindful approach to exploring Italy. A Guide to Italy: Cultural Insights and Tips to Maximize Your Trip, brings together Patrick's extensive knowledge and personal experiences in Italy, offering readers a unique perspective on how to truly connect with the country's culture, history, and people.
In his interview with L'Italo-Americano, Tunno shares his inspiration for the book, his thoughts on the importance of culturally mindful traveling, and some of the worst habits he's observed among tourists in Italy. He also provides a sneak peek into what readers can expect from his book and how it can enhance their travel experiences.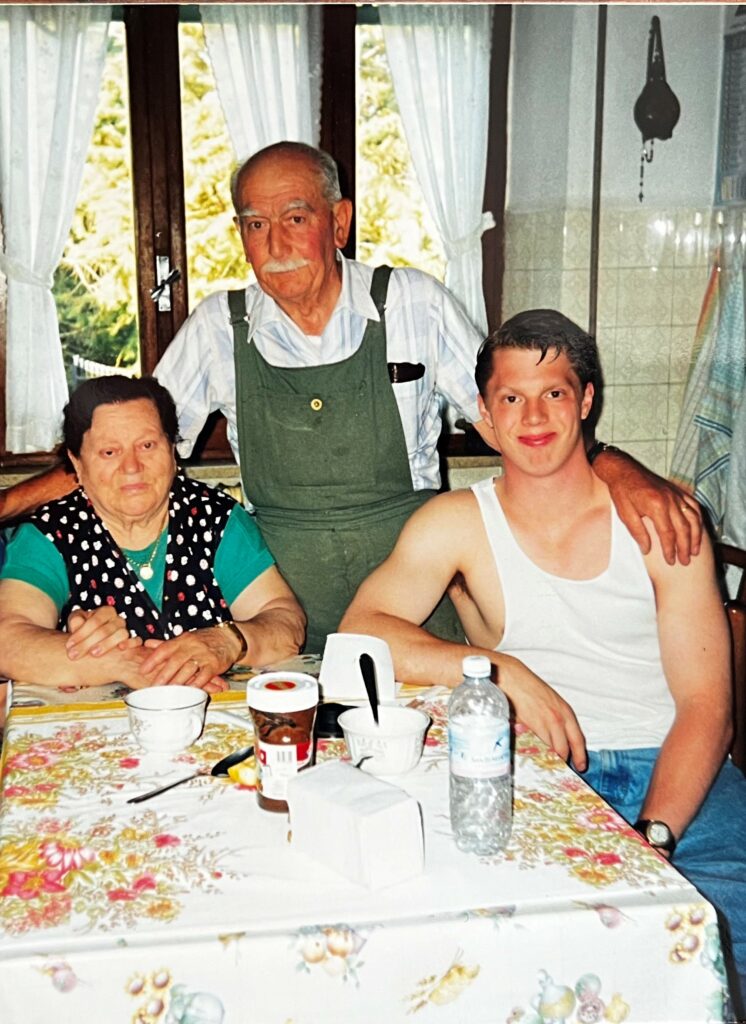 "A Guide to Italy" is about culturally mindful traveling, which is incredibly important nowadays: what's been your inspiration and motivation to embark on the project?
I remember the first time I took students abroad as a professor. I was sitting around a dinner table at an agriturismo with three college students and their host family. They smiled, laughed, and tried to communicate with each other. I served the dual role of cultural ambassador and translator. The students—three girls around nineteen—tried earnestly to talk to their new family but were completely ill-prepared. They had question after question for me, like: "How do you say I'm a vegetarian? Why is he peeling the skin off that pear? Do I have to drink all this wine? I can't eat anymore; do I have to?" It was one of those light bulb moments where I asked myself, how can people go anywhere abroad without a baseline understanding of the culture? I decided my mission would be to distill everything I knew in the most simple and fun way possible so others could have life-changing cultural experiences abroad.
There was another motivating factor—I view travel as more than visiting a place. I've found that the real value of traveling is connecting with the culture, history, and people. I wanted to provide the tools to open up aspects of Italy that may not be immediately accessible to travelers, especially those traveling for short periods. Connecting with Italians and learning about the culture creates moments that can inspire you for a lifetime.
What can we readers expect to learn from " A Guide to Italy," and what habits should we change to embrace culturally mindful traveling?
Instead of advice on visiting specific cities and tourist sites, readers learn principles that blend cultural knowledge, context, and savvy travel practices. While Italy can be extremely diverse in some respects, its customs are often similar across regions, so the great part is that once you learn the rules of the game, you can play anywhere. It also includes some essential words and phrases I've found especially helpful in navigating the culture. Having this in your tool kit will equip you with a baseline to artfully enter the landscape and experience the country on a deeper level. Learning to approach travel with a how-to mindset may also benefit you beyond Italy. As an informed traveler, you can expedite the cultural adjustment period, be more confident, save money, and help ensure your safety. That knowledge helps you make smarter use of your time.
The book's topics range from the practical, such as eating, shopping, business in Italy, traveling, and safety, to social norms, the Italian concept of la bella figura (making a good impression) and even how to discover peak experiences. It results from years of study, personal experiences in Italy, teaching multitudes of students, and personal interviews with experts. Readers can expect a wealth of cultural knowledge and lessons on how to best approach the situations they'll encounter.
Embracing culturally mindful traveling comes down to mindset. You need to understand how Italians think and act and what is behind their thoughts and actions. Italy's history, immigration, the Catholic Church, the role of the family, and how time is valued are just a few of the issues that create the collective Italian consciousness and even some of the customs you'll encounter daily.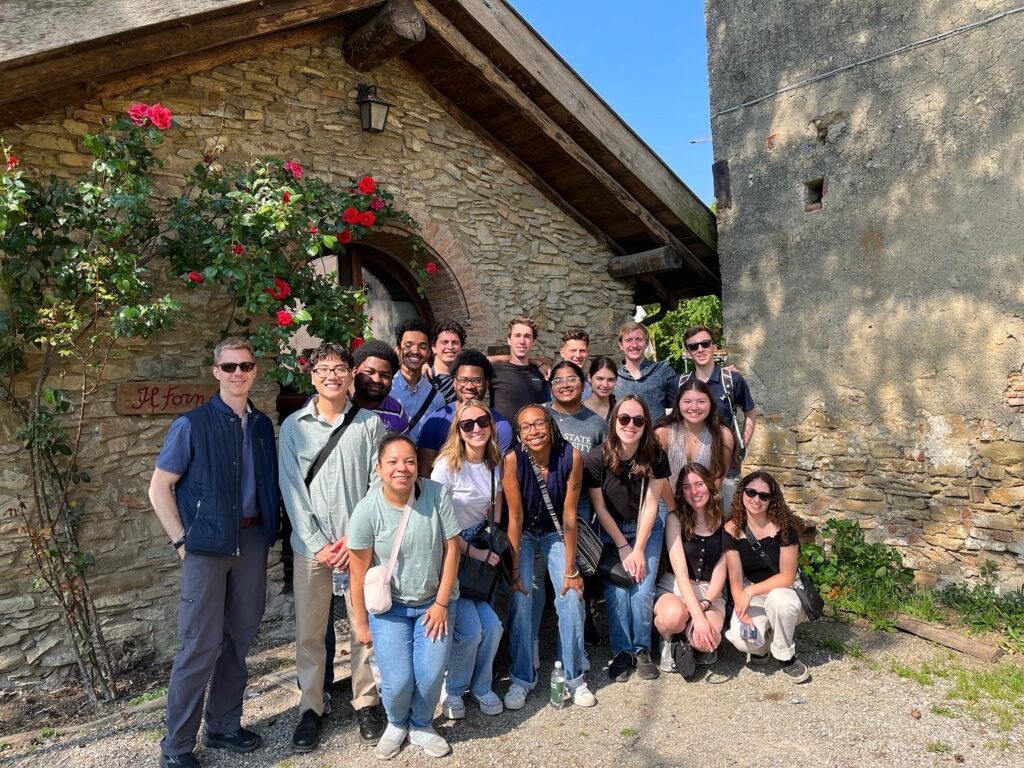 What are, in your opinion, the worst habits tourists show when visiting Italy, and how do you tackle them in the book?
I've always felt that anyone with a passport and the courage to travel abroad is on the right path. But in the age of social media posts, where it's easy to get pulled into a bucket-list mentality, there are opportunities for improvement. For example, visitors may be overly focused on checking attractions and activities off their list, like the Colosseum, the Cinque Terre, the Leaning Tower of Pisa, a gondola ride, etc. There can be the tendency to bounce around from one major tourist destination to the next without learning about or engaging with the place. Italy has so much more to offer. Creating a relationship with one or two locations and immersing yourself in the richness of the local culture can be the most rewarding and magical part of your trip. You'll learn new ways of doing things, perhaps even a new approach to life. There are seemingly endless off-the-beaten-path destinations. While few tourists venture there, they are overflowing with amazing history, food, and traditions.
Another suggestion is that travelers reflect on their own cultures. Visiting somewhere new is an opportunity to step back and reflect on the customs, traditions, and accepted practices in your country that might not make sense to someone else. Our personal cultural norms aren't a universal way to approach situations.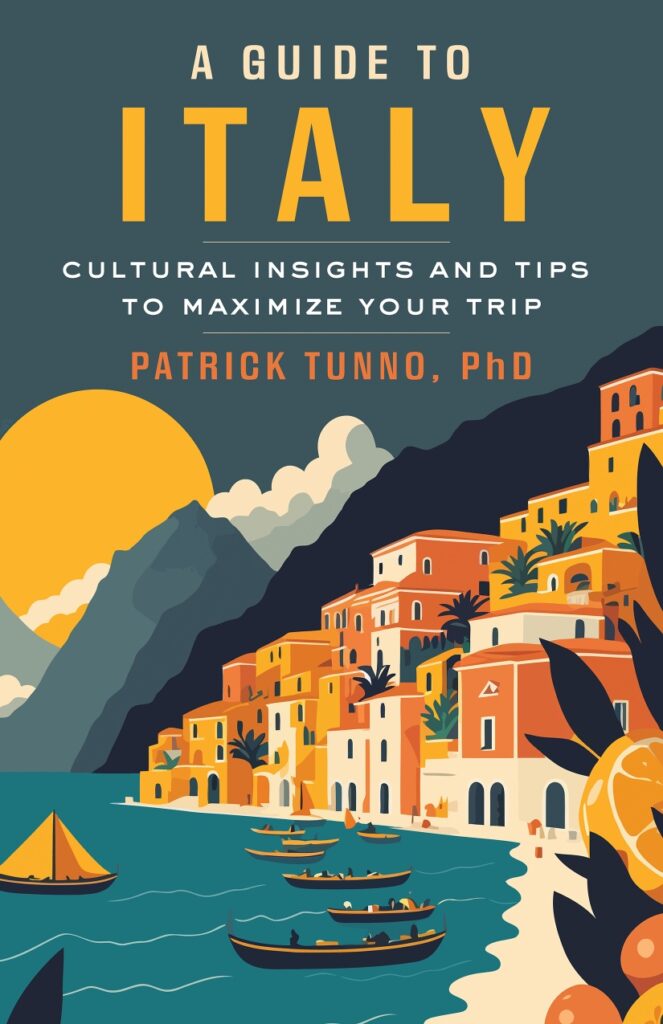 What advantages can we expect from traveling mindfully, in terms of personal experiences?
A meaningful trip begins with experiencing and participating in the culture. When you're in tune with the culture of a place, everything changes. If you think about the region where you live, chances are, you can go into any store, restaurant, or business with confidence. You instinctively understand the expectations in day-to-day interactions. Locals know how to identify excellent regional food, when the best times are to run errands, and how to avoid dicey situations. They are comfortable in their environment, don't stick out, are less likely to get taken advantage of, and typically make personal connections easily. My best days in Italy have always been when I had a meaningful, fun, inspirational, or unexpected interaction with someone I met. It's very fulfilling, and I walk away having discovered something new. Italians are incredibly social and relationship-oriented. When you're a culturally aware traveler, you find that most Italians are inherently friendly and want to connect with you. But, if you aren't culturally attuned or only gravitate toward major tourist attractions, you will likely miss out on wonderful opportunities.
Last but not least, of course: tell us when your book is coming out and where we can find it!
A Guide to Italy: Cultural Insights and Tips to Maximize Your Trip, is available on Amazon now, and will be available through other retailers later this month. Visit patricktunnophd.com  or italianfieldsmedia.com to find out more.