"I get chills every time I am in Italy." Lady Gaga recalls the months she spent in Italy on the set of the movie House of Gucci as spending time in her second home. The pop singer, who plays Patrizia Reggiani, wife of Maurizio Gucci, on the big screen, takes deep pride in her Italian roots and her heritage. While shooting, Lady Gaga spent a lot of time in the Belpaese, between Valle d' Aosta, Milan, Lake Como (in the historic palace Villa Balbiano), and Rome.
Born Joanne Stefani Germanotta, Lady Gaga was raised in Manhattan, but her talent and passion for being a performer might spring from her Italian roots (her grandparents came from a small town called Naso, an hour's drive from Messina).
House of Gucci is a biographical crime film directed by Ridley Scott, based on the 2001 book The House of Gucci: A Sensational Story of Murder, Madness, Glamor, and Greed by Sara Gay Forden, itself based on a true story.
On March 27, 1995, a killer shot Maurizio Gucci, former chief of the world-famous fashion house, four times as he entered the building where he worked, in via Palestro in Milan. Three years later, his ex-wife Patrizia Reggiani was convicted of arranging the killing, having hired a hitman and several intermediaries.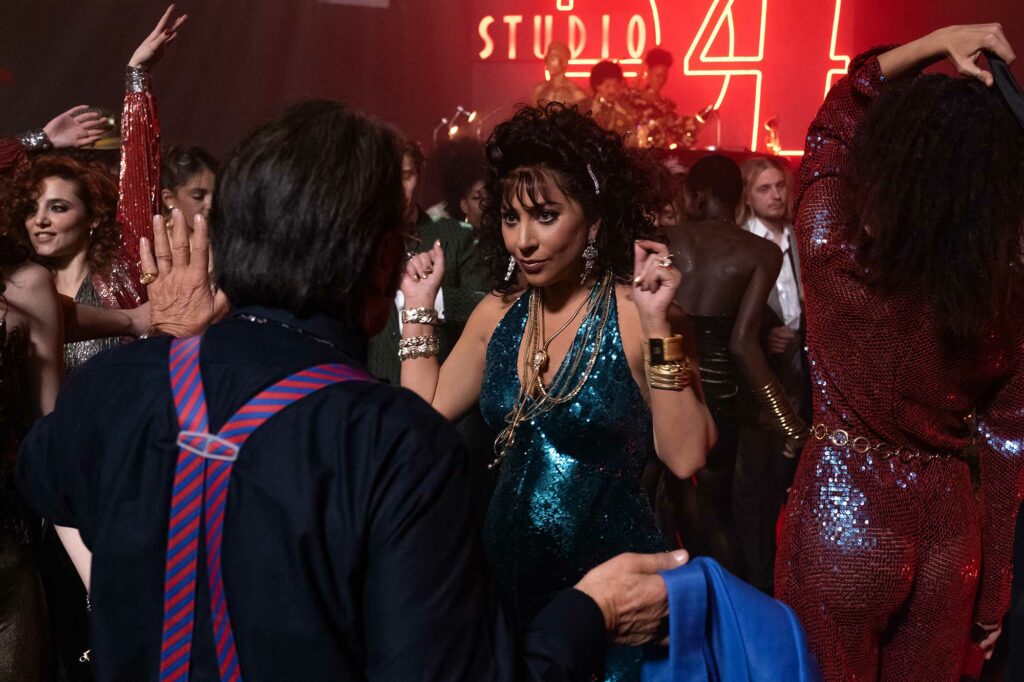 We, from L' Italo-Americano, had an opportunity to interview Lady Gaga during the promotion of the movie.
Gaga, how did you prepare to play a character as complex as Patrizia Reggiani?
Working on the set of House of Gucci was an absolute honor. My trailer was like a science lab, I had a huge billboard with every possible photo we could find of Patrizia Gucci, before and after marriage. My crew and I sat together every morning to go through the scene, so I was not just putting on hair and make-up, we were creating together. We also used something from the era, every time: if it was a scene from the 70s, it was hair products from the 70s; if it was in the 80s, it was make-up products from the 80s, so we really stayed true to the character.
How did you prepare before filming?
We worked so much in our hotel room in Rome at the Hotel Baglioni to get ready for my character. The director, Ridley Scott, has such attention to the details: we wanted to have everything look as natural as possible. Obviously, I didn't need the same prosthetic work Jared Leto did to play Paolo Gucci, but I wore a prosthetic bald cap every day to make sure the wigs looked good.
What fascinated you about Patrizia Reggiani?
What fascinated me about the role, in general, was the arch of the character. When she was younger, Patrizia was just trying to survive in the world and that's something a lot of people can relate to. The nature of her relationship with her mother Silvana, who used to show her clippings of bachelors, people that she wanted Patrizia to date, is also important: she was 12 when this was happening. In crafting her character, I had to dig into her past, because most of the information I had was about her marriage and the years after it.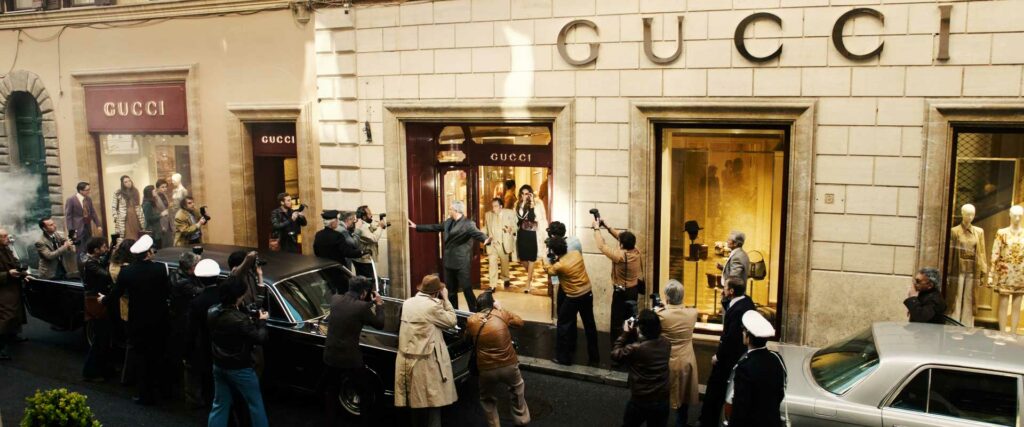 What surprised you about her?
The character was so fascinating because this woman was truly in love with Maurizio Gucci and when they got married Maurizio hadn't inherited Gucci, yet, and they didn't have money. So there is this assumption, before seeing the movie, that she was in it for the money. But what she wanted was simply to matter: to Maurizio, to the Guccis, she wanted to feel like she was more than where she came from. Privilege and wealth can be the worst things in the world. And she made a terrible mistake when she was in a lot of pain. If you live your life in survival mode, at some point you snap.
How did you relate to her having Italian roots?
As an Italian-American, I had to think about the ways Italians are different from Italian-Americans and also in what ways we are similar. Her relationship with Aldo was something very meaningful to her and the way she engaged with the family business, the friendship between the two of them, was important because it showed she meant something to Aldo. When she is told "This is not a girl's game," after she brings up an issue about the business, while he is sitting there, in her office, dressed head to toe in Gucci, that is a huge transition moment: she is put down as Maurizio's wife and as a member of the family. That, for me, was the first crack for her.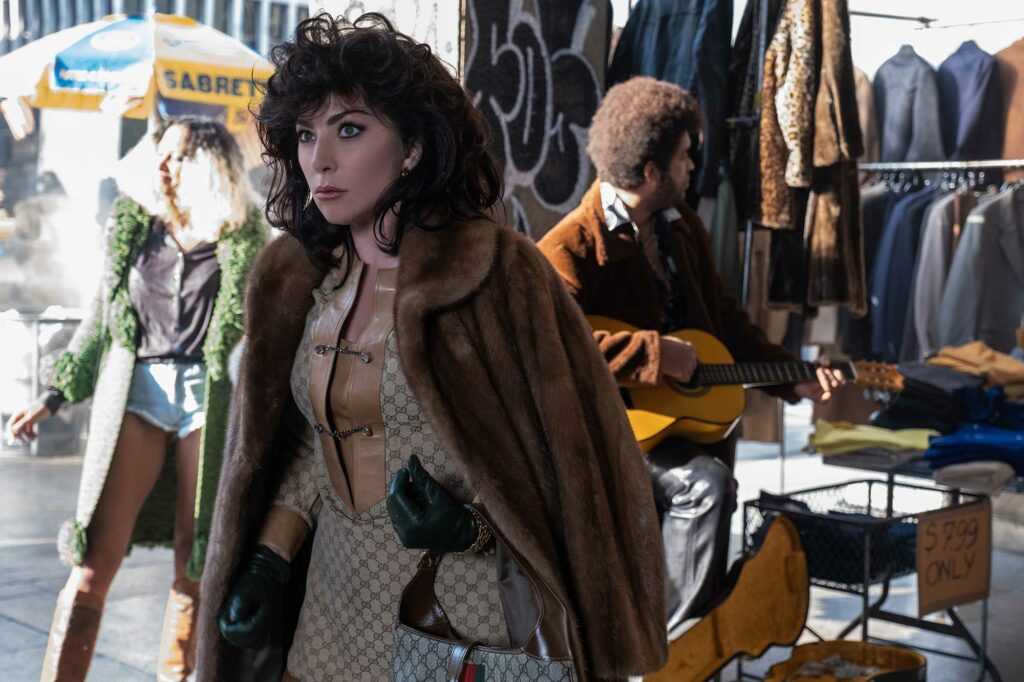 What is your method of getting into a role?
I love to work on the script for long. I spent months and months reading it, I worked with my acting coach and also with my accent coach, Beatrice Pelliccia. For me, there is a way to break down a scene, but it's very personal, and I don't want to fully reveal it, it's an actress' secret! But there is a way to break down a scene and truly understand it.
You were free to improvise quite a lot on set…
Working with Ridley was amazing. He's like an architect, the way he positions the cameras… it's like geometric heaven! He believes in spontaneity, sometimes we would rehearse, sometimes he would let us improvise. He is a conductor and the cast was like his instruments. We all were different, we had different Italian accents. Patrizia was born and grew up in Vignola, Modena, but then she moved to Northern Italy so she had a Northern Italian accent. Calibrating the accent with Ridley was a great experience, we spent a lot of time talking with him about Patrizia's accent because I showed up with my accent. Her voice was higher when she was younger and lower when she was older. I also loved my scene with Salma Hayek: her character Pina Auriemma, was from Naples and had grit, so the style when talking with her was very different.
How did you deal with learning the accent?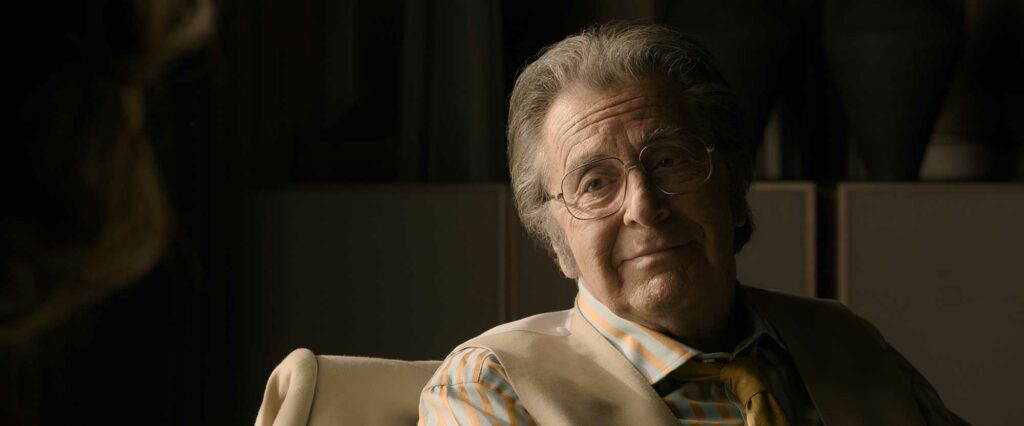 The musicality of the accent, the natural alchemy that it occurred, to me was extremely sacred. We truly listened to each other, only in this way you connect with other actors. My scene with Paolo in his atelier came from a very spontaneous place, it was just me and Jared Leto playing Paolo Gucci, simply speaking with each other. Being in character all the time was also a game-changer.
What do you like about the Italian language?
Italian is a very musical language, there's so much melody and a big key with the character is the voice, it's like a symphony. Listening to Italian songs from the 80s was also useful, it is incredible music and it made us go back to a different era.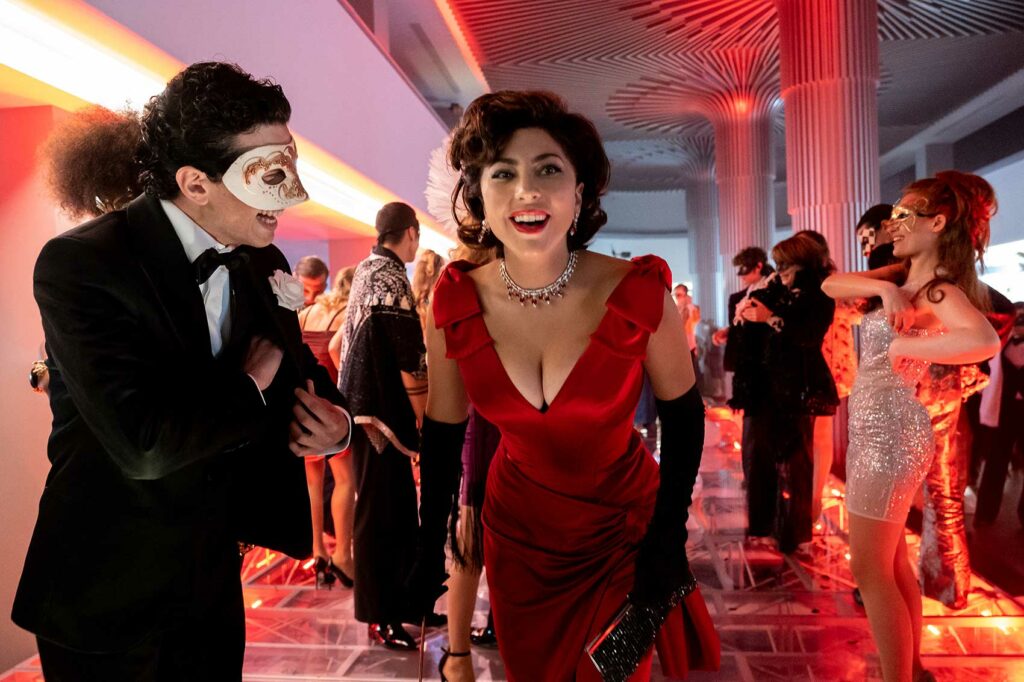 What is your goal as an actress?
My job is to bring art in life, on the set. You have an opportunity to express yourself; if you do your homework, something truly great can happen.