Have you ever been to Italy and had your heart stolen? And have you ever wondered what it would be like to own your own property in Italy? A piece of paradise with your name on it? I imagine the answer is a big fat "SI."
You would be one of millions of dreamers who think the same thing, but many do not take that first step to making their dream of owning a home in Italy a reality. Why?
Fear.
Fear of the unknown, fear of the bureaucracy, fear of ending up like one of the many horror stories that you read on the internet, or the expat forums and the list goes on.
Let me tell you, buying a property in Italy is nothing like what you see in the films. The Hollywood version of buying property in Italy is definitely a highlights reel!
Since working in the real estate and holiday rentals industries in Italy for more than 7 years now, not really much surprises me anymore.
But I can tell you now, in order to successfully and safely purchase property in Italy, you NEED to have a team of independent professionals on your side.
You also need to let go of any expectations that you might have, that things work in any way similar to how they do in your own country.
Things in Italy take time…think of the phrase "piano, piano" but magnified.
Allow me to eliminate some "myths" that many assume when it comes to buying property in Italy and outline the first key step in which you will need to take to get the process started.
Myth #1: If I buy a property in Italy, I automatically can have residency there.
No. This is not correct. Buying property in Italy does not give you the right to live in Italy unless you are an Italian citizen, have a special visa that allows you to stay in the country.
Myth #2: If I am a dual citizen, I pay less property taxes when purchasing in Italy
This is also incorrect. The property taxes when buying in Italy are the same for everyone, whether you are Italian, resident, non-Italian, non-resident.
If you decide to utilize the property as your main residence "prima casa" you pay 2% of the "cadastral" value of the property (land registry value).
If you decide to utilize the property as a "second home" or a holiday home, you pay 9% of the cadastral value of the property.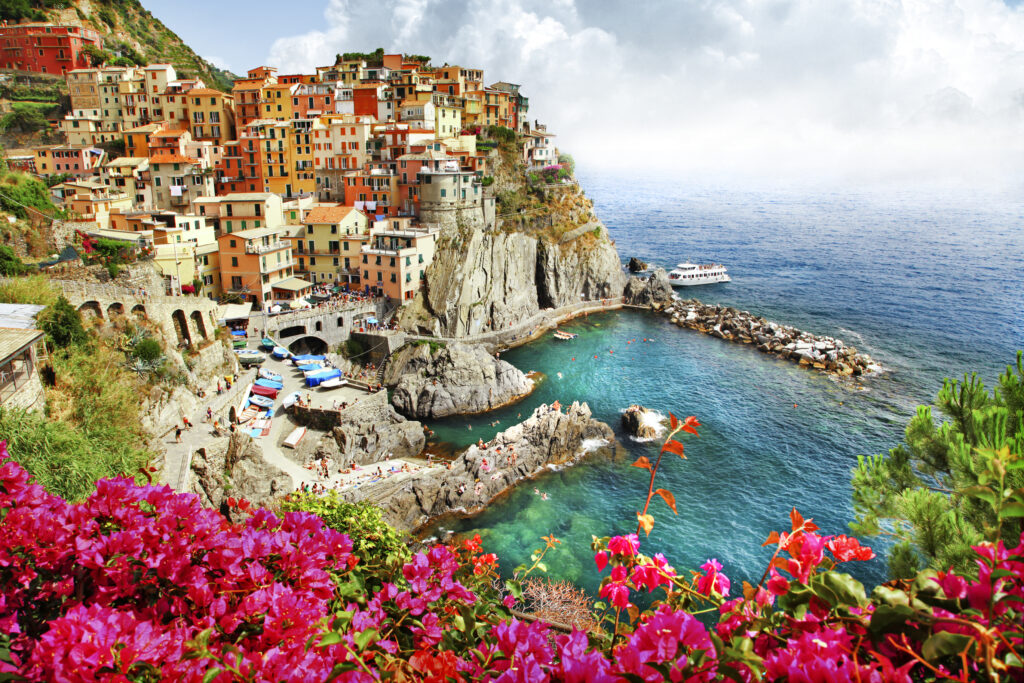 Myth #3: The estate agent is your go-to person for everything related to the property purchase
This is a big fat NO.
In Italy, the estate agent gets paid by the buyer and the seller in the deal so they have no bias to either party. Their objective is to sell the property.
Now, I am not saying that all estate agents in Italy are only driven by the sale, as there are many wonderful agents out there, however…having an independent team on your side guiding you through the sale is crucial.
Myth #4: You will call/email an estate agent in Italy and get ALL the information you need on the first go.
I hate to burst the bubble here, but since working in this industry I have had to turn myself almost into an A Grade stalker to get information out of some agents. They don't answer the phone, texts, whatsapps, or emails unless you HOUND them. It's quite baffling at times as it makes you wonder whether they really are interested in earning a commission! 
Myth #5: I'm buying in cash, so the process is going to be super quick
In theory, if you are going to be a cash buyer in Italy and EVEN if everything went super smooth sailing with no nasty surprises (which I hate to tell you, they crop up, A LOT) then you're still looking at approximately 60 days plus to close.
But whether you are a cash buyer or not, this does not depend entirely on your circumstances. You also need to take into consideration the seller, what their situation is like and what their plans are. They might need time to find another property or have their own timeline in which they would like to close the sale. So, bear this in mind when making your offer and try to get an exact timeline from the seller as to when they will vacate the property.
During this column I will be sharing various case studies that I have experienced first-hand with my clients so you can see EXACTLY what goes on behind the scenes here in Italy with property purchases.
No sugar coating it from me, you will get the facts BUT also the solutions so that you are empowered to take the steps to make buying property here a reality.
First things first, you will need a "Codice Fiscale" which is a fiscal code. That is mandatory for purchasing property in Italy and for pretty much doing ANYTHING in Italy i.e. having a sim card, connecting internet, utilities, bank account etc.
Getting a codice fiscale is not difficult. You can either apply online through your local Italian Consulate or in person in Italy at the "comune" (municipality) in which you are looking to buy.
Because of Covid, there have been delays in obtaining the Codice Fiscale from the Italian Consulate so if you are considering purchasing property in Italy in the future, you can ask a property lawyer to arrange this for you on your behalf for a small fee.
If you are interested in learning about how to buy property in Italy, stay tuned for my monthly column here, where I will be giving you the inside information; the good, the bad and the downright ugly on buying property in Italy but also action steps to take.
It doesn't need to be hard. It can be smooth sailing, as long as you have the right advice.
And as the old saying goes "nothing worth having comes easy" right?
Nikki Taylor is an Australian expat and real estate expert, specialising in Italian property purchase for foreigners. A 3 x Amazon bestselling author, Nikki's work has featured in Forbes, Entrepreneur and Millionaire magazines, and HGTV's Mediterranean Life TV program. Nikki also writes the real estate section of Italy Magazine. Residing in Puglia, you'll find her enjoying "la dolce vita" with her husband and two Italo-Australiano bambinos. To find out more about Nikki's work visit www.italy-propertyconsulting.com