So, you have been dreaming about buying a property in Italy. Perhaps dreaming about it for many, many, years but there has always been something stopping you from actually turning that dream into an achievable reality. Fear of the unknown.
Sound familiar?
You wouldn't be the first! In my line of work as a leading bilingual Property Consultant in Italy, fear is the biggest reason why people do not take actionable steps towards buying property in Italy. Yes, it can be overwhelming. Yes, it can be a minefield of information and YES, you do need guided professional advice. But can it be done? Yes.
And if we consider the USD is the highest it's ever been against the Euro for as long as we can remember, there really is no better time than now to start planning on purchasing your little piece of Italian paradise.
There are a few things you will need to consider before buying property in Italy and I will outline these here for you below!
Obtain your Codice Fiscale
Having a Codice Fiscale or "fiscal code" is mandatory for purchasing property in Italy. You will not be able to execute a property purchase without one and they are fundamental for most services in Italy, i.e obtaining a mobile phone, utility bills, bank accounts etc.
It is straightforward to obtain a Codice Fiscale, you can even apply online or in person from your hometown to your nearest Italian Consulate. There is no cost for the application, and it can take several weeks to be sent to you.
Property portals
Now you know where you want to buy a property in Italy, but how do you find where to look? These portals below are the main search engines for property research:
Average costs per square meter
If you want to find out what the average prices are per square meter in your desired location, then the search engine Immobiliare has a section on their website where you can enter the name of the town you are interested in and it will give you the average prices per square meter for both purchasing and renting.
You can find out more by checking https://www.immobiliare.it/mercato-immobiliare/
Location, location, location!
If you are looking to purchase a property to use as a holiday rental investment, then location is going to be key! It is super easy to get drawn in by how beautiful a property can be, but if it's located in the middle of nowhere, with sketchy internet, far away from amenities, airports, and tourist attractions then it may be harder to create a successful holiday rental business.
Anything less than 90 mins away from an airport is a plus.
Internet coverage is also very important. According to statistics website Data Reportal, as of 2021, internet penetration in Italy stood at 83.7%.
Italy webcams
If you are not able to physically be in Italy and get boots on the ground with your research, then checking out some Italy-based webcams and "exploring" the live streams of the regions is a great way to get a feel for some of the hotspots that your desired region has to offer.
Check out: https://www.skylinewebcams.com/en/webcam/italia.html and choose the region in which you are interested in buying and look at the live footage.
Google Maps and Google Earth
I have helped many clients purchase property in Italy sight unseen just by using Google Earth and Streetview!
Both Google Maps and Google Earth are essential tools for researching when you are looking to purchase property in Italy. While this is no substitute for an in-person viewing, it will certainly give you a much better insight into the areas you are looking to buy Italian property. Both Google Maps and Google Earth will give you an idea of what a location is like, and they can often also allow you to take a 3d view. This is highly useful for checking out things like hills and valleys which may affect sunlight or travel.
One handy feature of Streetview is the history function. If there have been previous versions of Streetview you can go back and see the older versions. If you are researching specific properties and there are historic versions available, this is absolute gold! If, for example, you go back in Streetview a few years and see the property was still for sale then or that the condition of the area has improved /deteriorated, it gives you a useful insight for when you come to narrow down the potential properties to view and gives you a more complete understanding for negotiations.
Weather
The weather plays an important role in deciding where to purchase property in Italy. You can visit http://www.meteoam.it/ and search by region and area to see what the weather is like and make your comparisons between regions for each seasons.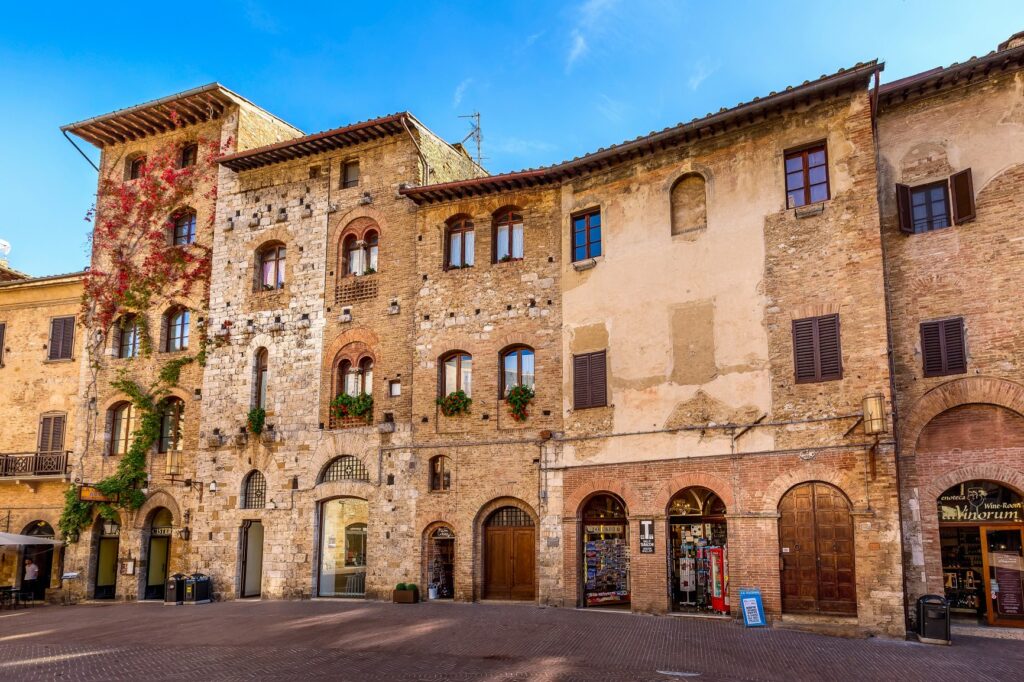 Local news
To find out what is happening in the area in which you are looking to buy, the portal www.thelocal.it is an excellent resource with all articles written in English.
Hand-selected properties chosen for you
If you are someone that gets overwhelmed when looking for the right property to buy in Italy, you are not alone. Italy is full of beauty everywhere but buying in the RIGHT place is key and this is where local expert knowledge is fundamental.
Just because a property is cheap with a sea view does not mean that it represents a solid investment. There are usually reasons for that.
You want to make sure that not only your investment is protected, but also that it is going to GROW in value and generate a solid return. This is the primary reason why I created my online property magazine "La Dolce Vita Lifestyle Magazine" as I take out all the guesswork about where to purchase and give you the very best properties for sale each week in Italy.
I hope this article has given you some insight into the beginning stages of the process. It really is such an exciting time to purchase your dream home in Italy.
When you are buying a property in Italy, remember that you are not buying bricks and mortar. You are buying a piece of history and generations of memories, you are buying a house with a kitchen that has cooked thousands upon thousands of beautiful meals made with love. You are buying something that you can pass down to your children and your children's children …
You are creating a beautiful space where people can come together and make memories.
Happy House Hunting!