Ok, I admit it: this may be far-fetched because it wasn't Italians who created contact lenses as we know them today. But if it wasn't for an Italian, they may have never been invented! And guess who's the Italian I am talking about? Leonardo!
Leonardo da Vinci is a name that everyone recognizes. A master in many fields, he was a painter, sculptor, architect, and engineer, and his achievements continue to inspire people all over the world. But did you know that he also played a role in the invention of contact lenses? In 1508, during one of his many experiments, he was the first to understand the reasoning behind the way contacts work. By immersing an eye in a glass container filled with water, he noticed an optical change between the surface of the container itself and the human eye's cornea: in other words, he realized a human eye would see differently under these conditions, by understanding how the presence of a watery film and a reflecting surface could change the way human cornea reflected light and saw things. This simple experiment led Leonardo to develop a theory that would become the foundation for creating contacts. To be fair, our Leo didn't effectively invent contact lenses. Still, there's no denying that he played a significant role in the development of this important medical device.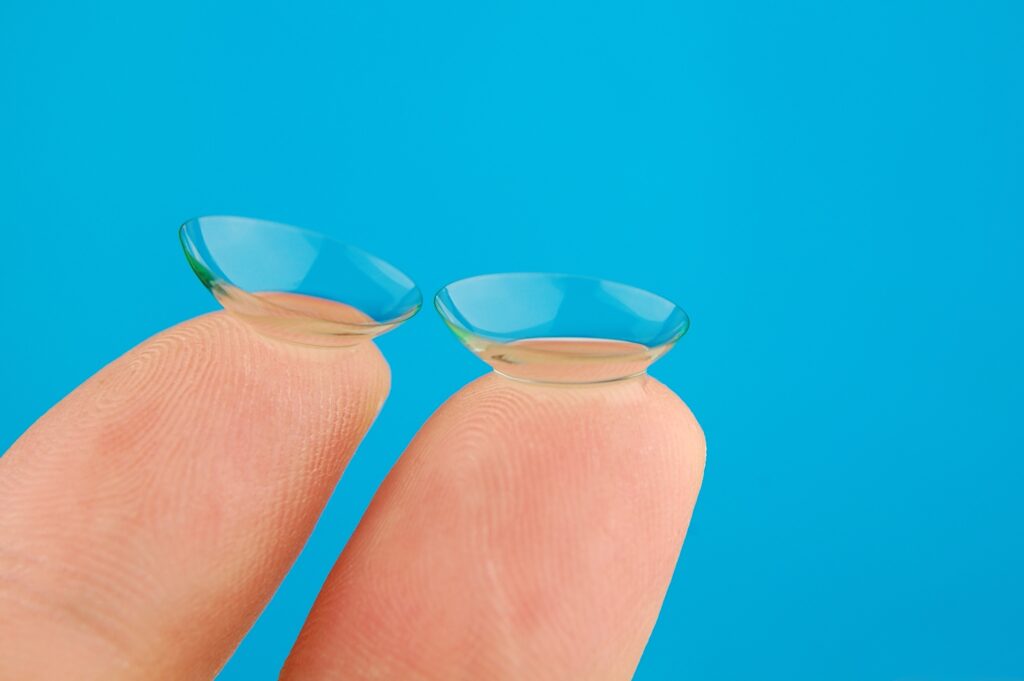 Indeed, it wasn't until the 19th century that the first real experiments on contact lenses were carried out. However, Leonardo's idea was the starting point for all of them. However, the first contacts, invented in the late 1800s, were made of glass, and pretty uncomfortable to wear for extended periods. Plus, they didn't allow oxygen to pass through. It wasn't until the 20th century that the first successful contact lenses were developed: they were made from a plastic material called polymethyl methacrylate (PMMA). Today, they are made from a variety of materials and are used to correct vision problems such as nearsightedness, farsightedness, and astigmatism.
It's fascinating to think that our Leonardo da Vinci, who lived over 500 years ago, conceived an idea that would go on to have such a significant impact on the world. It's a testament to the power of the human mind and the importance of experimentation and innovation. And of course, this wasn't the only life-changing invention Leonardo had a hand in developing.
Yes, Leonardo da Vinci is best known for his artistic and engineering accomplishments, but we shouldn't overlook his contribution to the development of contact lenses either: in the end, if it wasn't for his observations, who knows if we'd be able to wear them today?