Venezia is a jewel the entire world envies us. And while there may be other cities that live on water, there isn't a place on Earth quite like her. Venezia doesn't only strike for her beauty and her history, but also for how strongly she remained connected with her past, a past that is lively, important, and central to the identity itself of the city.
Some of the most recognizable icons of La Serenissima come from her glorious past, like San Marco's lion or the masks of her Carnevale. But their presence and their importance in the city's modern symbolism and, indeed, economy and attractiveness, are testament to the living connection the city has, perhaps more than others, with her heritage.
Speaking about symbols of Venezia, how can we forget her elegant, timeless, dream-like gondolas? They are not solely a means of transport or a curious attraction for tourists, they are a piece of the city's identity because, around them, there is a world of people and history, of tradition and know-how, of heritage and craftsmanship which is unique to them. Among this army of artists of times gone, we find remèri, craftsmen specially trained to make and carve gondolas' oars and forcole, the typical rowlocks used in Venetian rowing.
We of L'Italo-Americano had the pleasure to virtually sit down with the decano – the most experienced – of today's remèri, Saverio Pastor. Born in 1958, he trained – as he will tell us during our interview – with the great maestri remèri Giuseppe Carli, il re delle forcole, and Gino Fossetta, il mago dei remi. Today, he runs the largest of the four remèri workshops in Venezia, Le Forcole, in San Gregorio, not far from the Madonna della Salute church. Pastor is, at once, an artist and a teacher, but also a man aware of the importance of his craft, when it comes to keeping the essence of Venezia alive.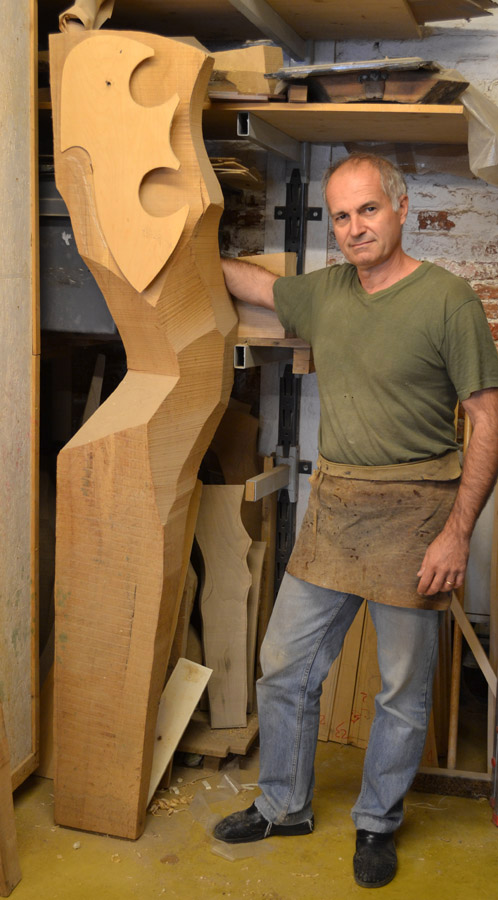 How did it all start for you, how did you become a remèr?
When I was a boy and oars would break, I'd head to the workshop of the last remèr, Giuseppe Carli, to have them fixed. He always complained about not having any apprentices. So, on the 5th of June 1975 – I was just out of my junior year in high school– I went to him and asked if I could learn the craft, if I could work for him, even for free. But he answered I was too old – I was 17, back then – and that it was too late to learn. Plus, I didn't even come from a family of remèri… But he did tell me I could, if I wanted, hang around at the workshop and take a look at how things worked. So, the day after I was there. And the day after that. For a whole month, I would spend eight or nine hours in Giuseppe's workshop, just looking at him working… He eventually got tired of having me around doing nothing so, one day, he gave me a broom and told me to sweep the floor. That's how I began my apprenticeship.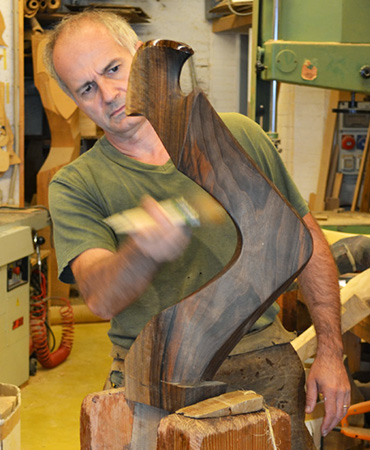 What are your memories of those early days at the workshop?
Walking into that workshop was like walking into another time, like being in the Middle Ages. The wood smelled of times gone by, even the people there seemed to come from the past. Their language was that of the sea, it seemed centuries old. It was a concentrate of venezianità and history of the city: all that kept me there, it got me hooked. I wanted to quit school so that I could catch up with the apprenticeship… but I kept on studying, I finished high school and worked at the same time. Learning, becoming a remèr, turned into a challenge with myself. I dedicated my whole life to it and I am still learning today.
What's most important in your job?
From a practical point of view, we need manual skills and profound knowledge of wood and its qualities. Of course, we only use specific types of woods and we only source them in Europe. We select wood that dried naturally, without the help of ovens or anything like that. Then, it's important to know where the forcola or the oar is going and to whom. Because personalizing our creations is important, too: you see, each forcola, and each oar must be carved in a specific way, based on the person who's going to use them.
But there is also another factor: the responsibility we remèri have towards our city, towards Venezia. Our job is important because it's imbued with Venetian history and culture, so I do feel the responsibility of carrying it on the right way, as part of our heritage. From this point of view, I am helped by the principle of the art of remèri I learned all those years ago, in the workshop of my Maestro, Giuseppe Carli.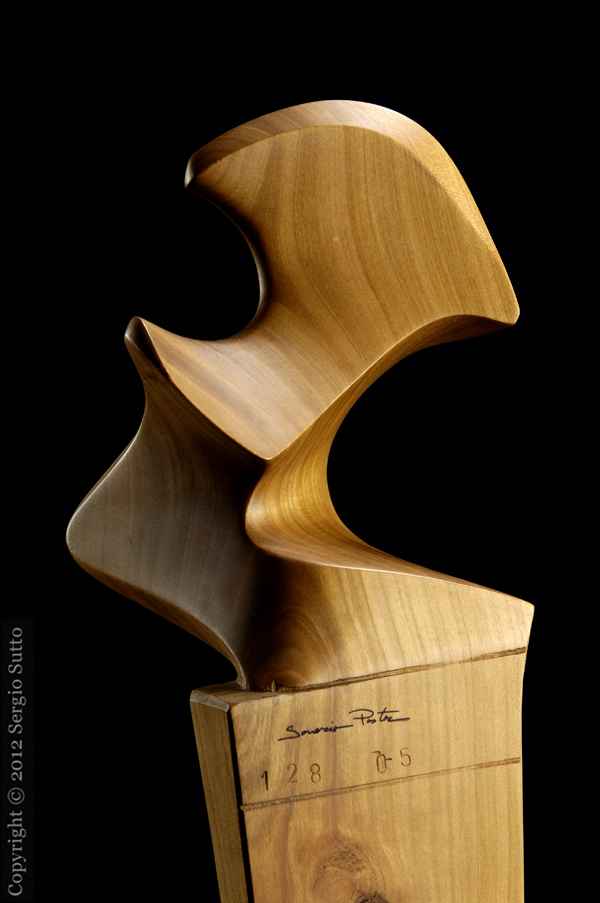 You pointed out how your art belongs, in many a way, to a time far from modernity. Yet it is, just like many of our country's traditional crafts and artistic endeavors, essential to fully grasp the essence of our national identity. How did the art of remèri manage to remain timeless, even in practice?
In the 1960s, motor boats became the new normal in Venice, and this could spell disaster for remèri. My Maestro, Giuseppe Carli, saved his workshop by transforming forcole into pieces of art: they were no longer only and exclusively utilitarian, they became objects of beauty. That idea, that change didn't only help him go on, but ultimately also enabled us, remèri of today, to have a career, to open and run our workshops. That's why we have customers from all over the world, which is not a bad thing really, because Venice has been changing a lot. There are fewer and fewer Venetians and even fewer Venetians who row.
Tell us something about your customers from abroad…
Plenty of people, also from the US, buy forcole as decorative objects. But in truth, there are also plenty of people who row on Venetian boats. For instance, there are some 150 professional gondolieri in the United States, who sail their gondolas and boats on lagoons, lakes, and bays in about 20 states. In Europe, you can find Venetian-style rowing clubs in several countries, and they all use our boats, oars, and forcole.
… And what about Italy?
We work for our gondolieri, for whom we make oars and forcole, but we also make other types of paddles and oars used on boats across the country, especially during regattas. We are the best-established Italian suppliers of special oars.
How many remèri are there in Venice today?
When I started, there was only my Maestro's workshop. Today, there are four, with five maestri. Of the four workshops, mine is the largest, as we are two maestri working in it. Of the five, I am the oldest and the youngest works with me. So, I am the senior remèr, the old one, but I got used to it! I understand I have a certain responsibility on my shoulders, even if I am close to retirement… But I won't stop working, you know…
You have been the president of the El Felze Association since 2002: can you tell us something more about it?
Yes. The association was created in 2002, to gather together all the craftsmen and artists who contribute to the making of gondolas. We chose the felze – the old-fashioned booth used on gondolas to protect passengers from the rain or the cold – as a symbol because, under it, we want to ideally bring together all the people who have a role in the life of gondolas: carpenters, blacksmiths, remèri, gilders… all the arts, crafts and workshops that help keep the history and beauty of gondolas – and not only gondolas! – alive.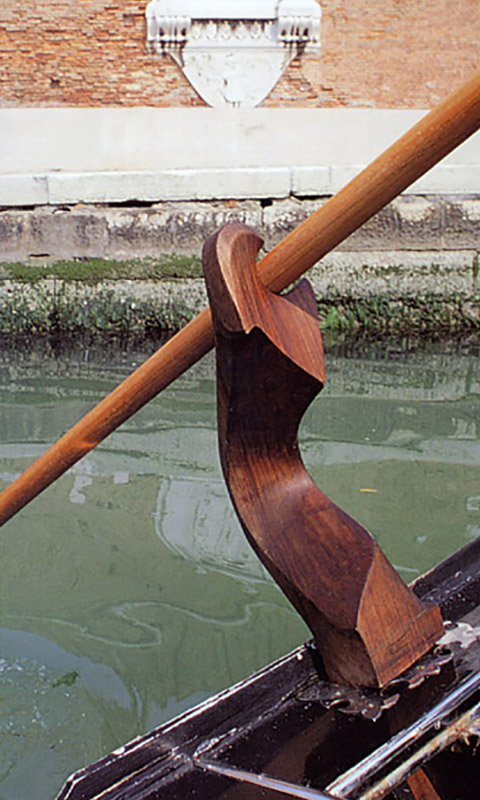 The association also published a book, to which you contributed directly…
Indeed. The Corporazione dei Remèri was founded in Venice in 1307. In 2007, we decided to celebrate its 700 years and organized a series of events between Venice and the province of Belluno, which is the area where, historically, remèri would get the wood for their oars and forcole. We organized an exhibit in Venice, at the Arsenale, and one in the Cansiglio woods (Belluno), where wood for oars and forcole has been sourced from, since time unmemorable.
Then, we also published a book, L'Arte dei Remèri (Cierre Edizioni, available only in Italian), with contributions from historians and specialists of Venetian traditions and heritage. I did write the introduction for it, and an article about our workshops today and the meaning of being a remère in the 21st century.
You can check out Saverio Pastor's work at https://www.forcole.com/. Here you will also be able to purchase the book L'Arte dei Remèri, and other beautiful objects created in his workshop. The book is also available through Amazon. If you are particularly interested in the history and making of forcole, you'll also find the books Forcole and Forcole, Remi e Voga alla Veneta, available in Italian with English translation. If you want to discover more about the El Felze Association, visit https://www.elfelze.it/.