Enough has been written about Italian wine to fill one of Rome's 28 libraries. This comes as no surprise since vino Italiano continues to generate volumes of narrative, conversation, internet posts, and loyal consumers the world over.
Though Italian wine is thriving with growing awareness and consumption, the country also produces another alcoholic drink with a niche all of its own. With less fanfare but no less distinction, Italian liqueurs have established a foothold in restaurants, bars, on dinner tables, and wherever people have acquired a taste for palatable – and occasional medical – elixirs.
Liqueurs essentially are alcoholic fluids formulated with a fusion of mostly natural ingredients that endow various flavors and alcohol levels. Additives are included to influence the taste of what is commonly known as spirits, cordials, bitters, and schnapps.
In Italian terms, they fit into two basic categories – aperitivo (perks up the appetite) and digestivo (aids digestion after a meal). Apertivo is not a happy hour drink in the traditional sense. It is simply meant to stimulate the appetite. Digestivo is somewhat of a curative drink that helps digest food.
Liqueurs are as rich in history as they are in flavors. Recipes for them have been found in Egyptian tombs and Greek scrolls. But it was primarily the monks of Europe, especially Italian monks, who first developed them as a way to infuse herbs for medicinal purposes during the 13th century.
Liqueurs played a major role in ancient cultures for both healing and social drinking. In the Middle East and Eastern Mediterranean, ingredients were abundant and used to create beverages enjoyed by Arabian rulers and Egyptian pharaohs. Other cultures such as Chinese and Viking included rice and honey to sweeten their spirits.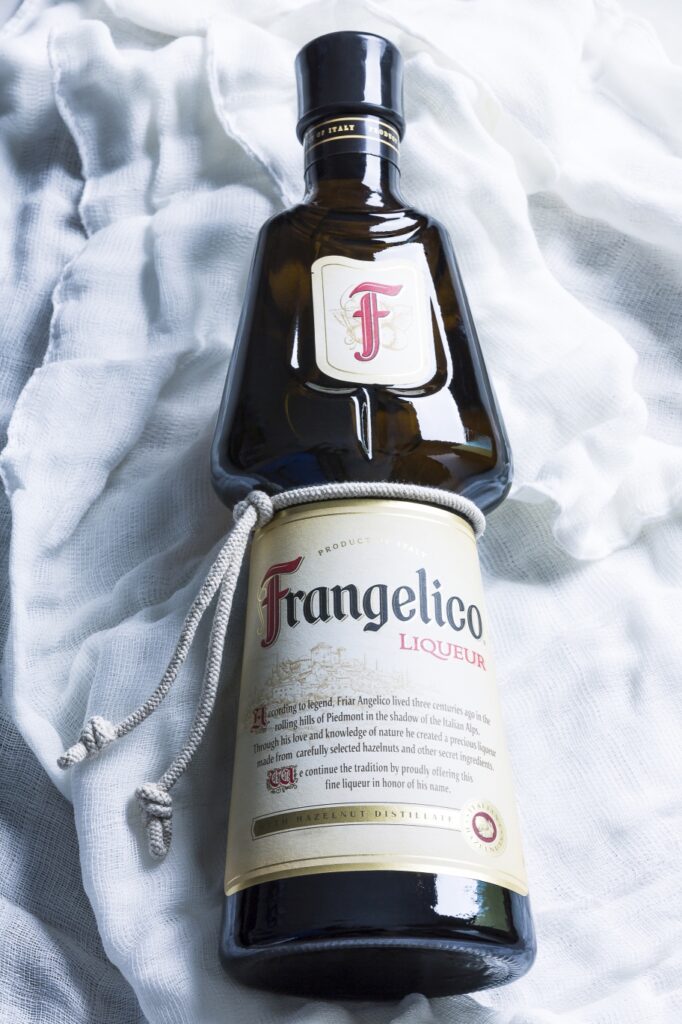 The Greeks set an example for antique Romans to start producing their own concoctions. Thus it was in Italy that the study and creation of distillation and experiments initiated the flavoring of alcohol with herbs, spices, fruit, plants, flowers, roots, bark, and nuts to conceive curative elixirs.
During the Middle Ages, the distilling process was perfected and experiments resulted in combining alcohol with a potpourri of natural components. The idea was not to create a social drink but to introduce medication to cure assorted ailments.
Holy orders were one of the first to undertake what was referred to as Aqua Vitae, or "water of life." They believed it was their divine duty as "doctors" to heal the sick. The experimentation did not remain in monasteries for very long, as the demand for these elixirs grew. Alchemists began formulating their own liqueurs with secret elements and sold them in shops that became the early version of modern pharmacies.
When Catherine de Medici married French king Henry II, she implanted the tradition of Italian liqueurs into French culture. She helped popularize such drinks among the élite of Europe, who often feasted on long, multi-course dinners ideal for post-meal digestivo.
Soon, more liqueurs were invented, even by royal courts themselves, as food poisoning became a common fear. During this period liqueurs, and especially digestivi, started to make the transition from medicinal to social.
Throughout the 18th and 19th centuries, research gained momentum as several books were published on the subject of spirits and distillation, helping to further spread their popularity. However, liqueurs became more fashionable in the late 19th century, especially absinthe, a 79-proof wormwood-based spirit with hallucinogenic properties. Eventually, the drink was deemed dangerous and banned in some countries.
During that same period, aperitivi and digestivi started to catch on in America. With more Italians immigrating to the US and the return of American soldiers stationed in or near Italy during World War II, the introduction and demand for Italian liqueurs expanded. In the 1960s, trendy cocktails like Galliano and Tuaca, both favorites of US war veterans, began showing up on retail shelves, in bars and homes around the country. Soon, other Italian liqueurs followed. However, the flavors of these imports, served straight as a before or after-dinner potion, were not a taste or cultural experience to which most Americans were accustomed.
Since there's such a wide variety of Italian drinks available in restaurants, bars, and stores, serious drinkers are encouraged to keep trying and testing to find those that best suit their palate. Unlike wine, these liqueurs are usually not compatible with food pairings. Their true pleasure is that they offer a reason to start and/or conclude a pleasant meal with conversation and companionship.
For their benefits to be fully appreciated, these liqueurs should be served properly. They are traditionally poured in small stemmed glasses, about two ounces at a time. Never fill the glass to the top, only two-thirds of the way.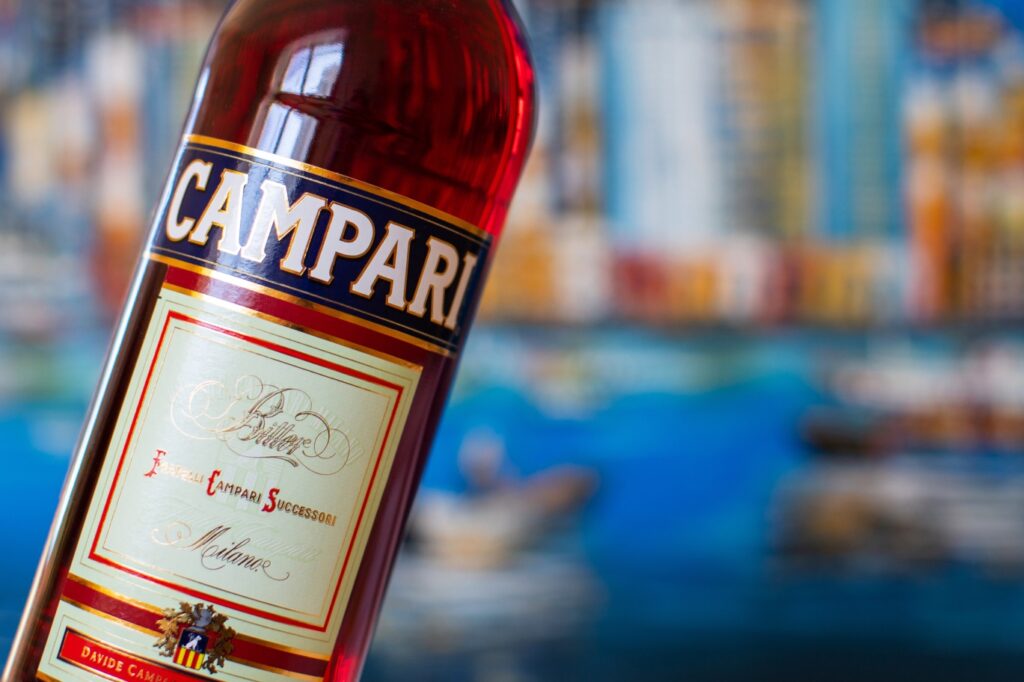 Depending on which liqueur, some are served chilled, others at room temperature. Swallow them slowly with sips, not gulped like shots. Following is a partial guide to Italian liqueurs found in restaurants, bars, retail outlets, and private homes. Let's start with the aperitivi:
Aperitivi
APEROL – With an alcohol content of only 11 percent, this reddish-orange spirit is one of the group's mildest. Made with bitter orange, rhubarb, and cinchona bark, it tastes like bittersweet Campari.
BELLINI – Introduced in the 1940s at Harry's Bar in Venice, this widely known cocktail combines peach pulp and sparkling Prosecco. It is usually served in a Champagne glass, imparting a peachy pungency.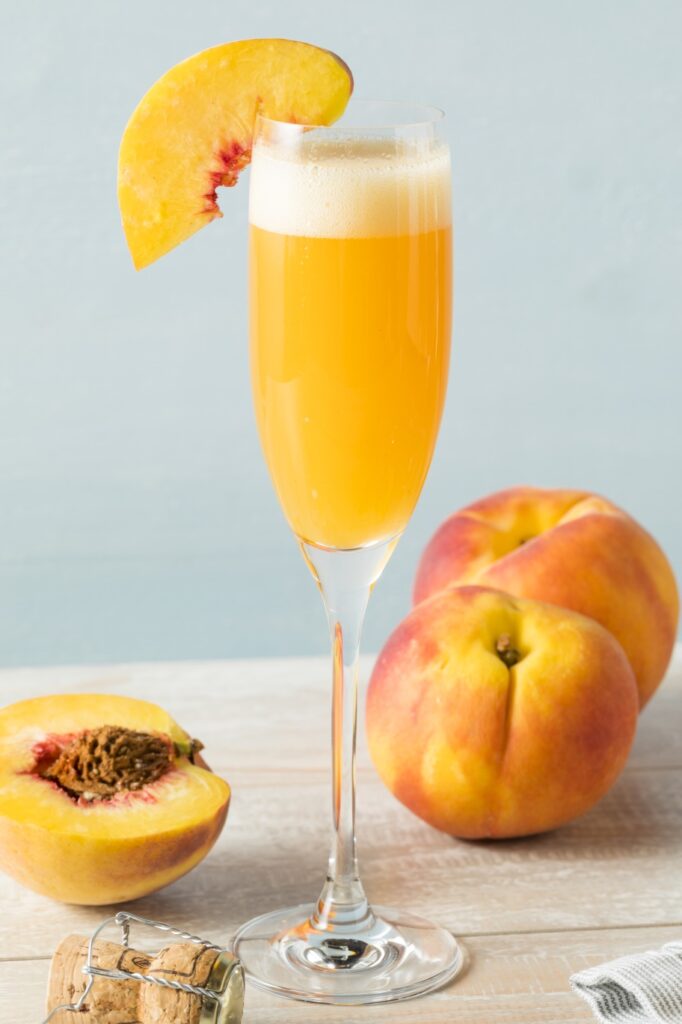 CAMPARI – This is the trademark name for a bittersweet beverage dating back to the 1860s. It is red in color and assembled with herbs, quinine bark, and orange peel.
CYNAR – Introduced in Italy in 1952, this dark, complex libation emerges from blending 13 herbs, plants, and artichokes. The bittersweet flavor has earthy, herbal notes with a nutty caramel finish.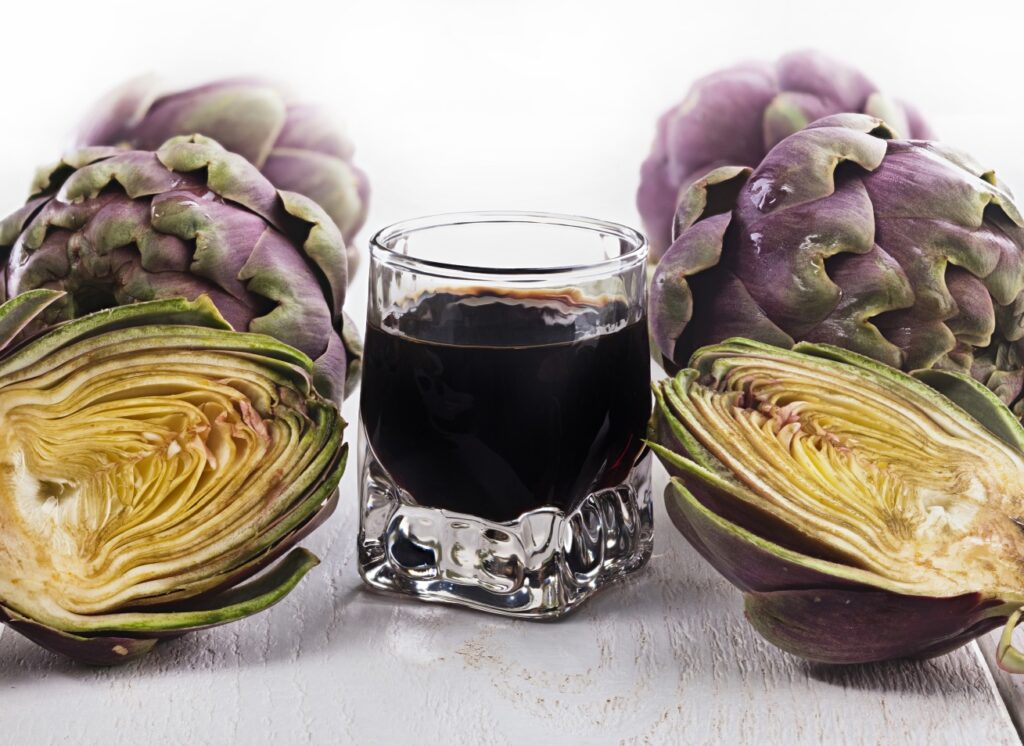 DISARONNO – This was named Amaretto di Saronno before adopting the title Disarononno Originale for marketing reasons. Introduced in 1525, the amber-colored drink consists of apricot oil, burnt sugar, and 17 herbs and fruit. It can be served straight up, on the rocks, or mixed in a cocktail.
NEGRONI – In Italy, this is regarded as a nonno (grandpa) drink. But it has become hip with the younger generation, who embrace its trifecta of gin, sweet vermouth, and Campari. Though basically an aperitivo, it can be sipped any time of day.
PROSECCO – It lacks the distinction of fine wine and elitism of Champagne, but is popular as a carefree, inexpensive sparkler. Originating in northern Italy, it is processed from its namesake grape and balances citrus and floral expressions. It is quite popular for holiday and celebratory occasions.
VERMOUTH – This alliance of various wines is fortified with herbs, spices, fruit, seeds, roots, flowers, and bark in what sounds like a herbal train wreck. With distinct flavors of sweet and dry, it appeared in China centuries ago as a proprietary medicine for intestinal disorders.
ZUCCA – Labeled with the Italian word for "squash," this relatively light drink is 30 percent alcohol. Flavor is derived from zest, cardamom seeds, and therapeutic herbs that render it delicate and bittersweet.
Digestivi
ABSINTHE – Originating in Switzerland in the late 18th century, this anise-flavored drink is assembled with botanicals like green anise, fennel, and assorted herbs. Classified as a high-octane spirit, it packs up to 148-proof alcohol.
AMARETTO – The Italian translation of "little bitter," this almond-flavored liqueur has a base of apricot pits and almonds. It can be mixed in cocktails or coffee.
AMARO – Golden in color and adopting the Italian term for "bitter," it comes together with brandy fortified with distilled grapes, oranges, and herbs. The taste has been whimsically described as that of cough syrup.
ANISETTE – This anise-flavored potion is colorless and made with licorice, root extracts, and aniseed. It is frequently found in cookie recipes.
BISCOTTI – Originating in northern Italy and introduced in the US around 2006, this newcomer is marketed as "liquid cannoli." Flavors include nuts, citrus, caramel, fennel and, of course, cookies.
FERNET – This classic Italian bitter emerges from a mélange of herbs and spices. With its dark brown profile, it is traced back to a 150-year-old family recipe.
FRANGELICO – Recognized by a trademark bottle shaped like a monk, it is named after a friar and made its debut in the 17th century. It blends toasted hazelnuts with vanilla, cocoa, and berries, and is often used to spike coffee.
GALLIANO – Identified by a vivid yellow tint and tall, slender bottle, it is created from herbs and spices like anise, vanilla, and licorice. It is named after Italian war hero Maggiore Giuseppe Galliano.
GRAPPA – Once perceived as a rugged 90-proof potion to keep farmers and outdoorsmen warm during winter, this "poor man's brandy" is no longer your grandpa's grappa. It has been updated into a milder drink for people of all ages. There's a museum dedicated to it in the town of Bassano del Grappa in the Veneto region.
LIMONCELLO – The old cliché "When life gives you lemons, you make lemonade" is Italianized with "When Italy gives you lemons, you make Limoncello." Made by steeping lemon rind in alcohol and sugary syrup, this chic elixir originated from the lush lemon groves of Italy's Amalfi Coast.
MARASCHINO – Flavored with cherry pits, it has a perfect balance of sweet and sour. It is frequently used to saturate ice cream and to augment other desserts with a tart cherry essence.
MIRTO – Oranges from the island of Sardinia are what gives this libation its character. With its sweet herbal taste and hints of gin and Fernet, it is usually served chilled.
NUCINO – Originating in Italy's Emilia-Romagna region, this murky brown cordial derives its nutty tone from green walnuts steeped in alcohol and reinforced with cloves, cinnamon, vanilla beans, and lemon zest.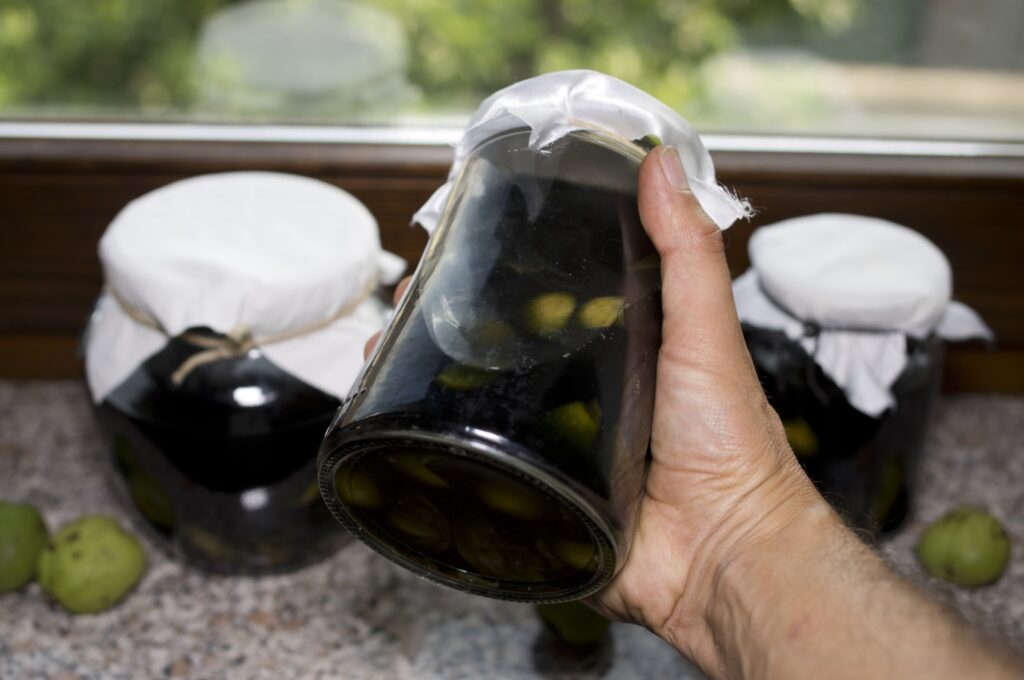 SAMBUCA – Elderberry, licorice, and anise are key components of this drink commonly served with three coffee beans floating on top to represent health, happiness, and prosperity. The clear liquid is often used to spike coffee.
STREGA – The name translates into "witch," considered appropriate due to its complexity of more than 70 herbs. It is said to contain such exotic elements as Ceylon cinnamon, Florentine iris, and Jamaican peppers.