It's that time of year again. Spring segues into summer, followed by fall – a period usually reserved for a vacation. This is when many of us hit the highways, airways, or waterways to escape the routine way of life we're accustomed to for a brief but anticipated visit to what hopefully is another world.
Some folks keep returning to the same location that makes them feel welcomed and comfortable. But there's a risk that too much of the same place can become boring. Others take a chance on a different environment, in the hope of discovering a new experience.
For those who seek a venture that promises the escape of a lifetime, there's a wine tour of Italy. From the snow-capped Alps up north southward to the sunny shores of Sicily, Italy offers 1.5 million acres, 20 regions, and approximately 310,000 wineries to explore and enjoy. It's an iconic scene of charming villages, lush vineyards, warm hospitality and, of course, exceptional wine.
There are two ways to embark on such a journey. First, you can duplicate the Lone Ranger and do it all by yourself: with this decision, it would help to be familiar with the roads, hotels, ristoranti, and other aspects you're likely to encounter along the way. You don't want to get lost in the middle of nowhere.
The other choice is to retain the services of a professional tour guide. These experts can pamper you with a customized plan tailored to your tastes, needs, and pocketbook. They can arrange for a private driver, stay at a boutique hotel, and meals at acclaimed trattorias, together with visits to manicured vineyards and sips of freshly bottled vino, all joined by captivating scenery wherever you go.
Here, for example, is a typical itinerary for a tour of the renowned Val d'Orcia appellation in Tuscany. It's about 30 miles south of Siena and stretches to Monte Amiata, embracing a countryside dotted with farms, wineries, cypress trees, olive groves, and vineyards that collectively appear as if they've been lifted out of a Renaissance painting.
This is home to Brunello di Montalcino, one of Italy's most lauded vintages (as well as Di Origine Controllata, DOC) along with the picture-perfect postcard towns of Castiglione d Orcia, Montalcino, Pienza, Radicofani and San Quirico d' Orcia. Various artistic and cultural gems transform this area into a wine lover's paradise. As for what to do, Val d'Orcia is a gathering spot for walkers and bikers who go along bucolic paths that meander through the woods and trails. The hilltop town of Pienza belongs on all visitors' must-see lists.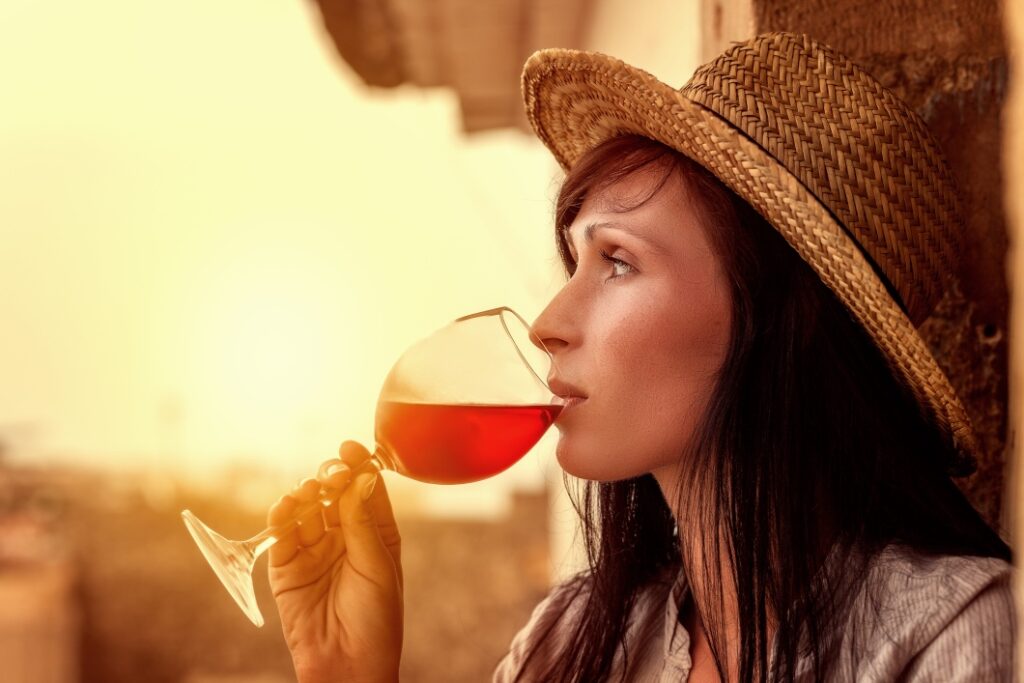 Other scenes worth checking out include Franciacorta, about an hour's drive east of Milan in adjoining Lombardy. The region's rolling hills meet the southern edge of picturesque Lake Iseo with its numerous wining and dining options. The roads are easily navigable and the wineries are in close proximity. With roughly 120 wineries in the area, Franciacorta is a relatively small appellation dating back more than 50 years. Cellar tours and samplings are provided by appointment during regular hours.
In Piedmont, just west of Lombardy, two distinctive regions are rolled into one called Langhe Hills, a haven for Barolo and Barbaresco. Private tastings on the schedule are presented at Marchesi di Barolo, Silvio Grasso, Marchesi di Gresy, and Il Poggio.
There's likewise much to see and do in a wine tour of Sicily on the southern tip of the country. Here, on the slopes of historic Mount Etna, modern techniques are used in high-altitude winemaking with grapes like Carricante and Nerello Mascalese (white) and Rosso (red). These vines are more than 70 years old and planted at an elevation of 2,500 feet in soil embued with volcanic particles.
If, due to a limited budget or other reasons, you can't get to Italy for a wine tour, there's an opportunity to relish a domestic version with a vacation of sorts right here in the US. It's not exactly Tuscany or Lombardy, but a visit to the California wine country can be the next best thing. World-class wineries are situated up and down the Golden State, especially in the fabled vineyards of Napa and Sonoma.
In Napa, a side trip to Pritchard Hill includes a stop at Chappellet, where a hike among hilltop grounds calls attention to mountain-grown grapes for Cabernet. At Cavaison, a vineyard stroll comes with a box lunch.
It may not get the headlines or tourist traffic that Napa and Sonoma attract, but California has another lesser-known site with a reputation as a wine enthusiast's playground. Located inland from the pristine coastline, in between Monterey and Santa Maria, is San Luis Obispo, which showcases rustic charm, abundant sunshine, and a variety of wineries waiting to be explored.
A short drive northward lies Paso Robles, with 17 winemakers nestled along the hillside. Vines here yield grapes for Pinot Noir, Pinot Gris, Chardonnay, and Zinfandel. This is where some of the state's most impressive whites come from.
If your travels happen to take you to Tuscany, one of the signature dishes likely listed on local menus is Butternut Squash Risotto. But you don't have to go that far to enjoy it, because it's easy to make right in your own kitchen.
Here's the recipe!
Ingredients (Serves 6)
4 cups butternut squash
1 onion, sliced
2 tablespoons olive oil
1/2 tablespoon salt
2 cloves garlic, minced
1 ¼ cup rice
3/4 cup dried rosemary
5 cups chicken broth
3/4 cup frozen peas, thawed
1/3 cup grated Parmesan cheese
Directions
Heat oven to 350 F and coat a rimmed baking sheet with cooking spray.
Add the squash and onion, along with oil and salt then bake 25-30 minutes.
Heat the remaining oil in a saucepan, add garlic, then toast the rice in it. Once the rice is toasted, add 1 cup of broth and the vegetables.
Add broth until the rice is cooked and the right consistency is reached (about 45 minutes).
Stir in peas and Parmesan, remove from heat, cover, and let stand 5 minutes before serving.