A year and two months since the first Covid-19 case was reported, Italy is still battling the virus. However, things may just have begun looking up: this week, most of the country will be placed in the lowest-risk zona gialla, meaning cafés and restaurants will finally open for both lunch and dinner, albeit only outdoor. Cinema, theatres and museums will also open and, soon, it'll be pools and gyms'turn. The vaccination campaign, which started incredibly slowly in the month of January, has finally found a good, steady pace, with about 20 million Italians – 1/3 of the population — having received at least one dose. It could well be the beginning of a slow, and very fragile, path to normality, whatever "normality" may mean to each and every one of us after a year of pandemic.
That Covid-19 has been an immense tragedy for the country, the biggest since the Second World War, it's obvious. Yet, there are a handful of places where the pandemic never arrived. Small islands, isolated and protected by the sea, that kept far and away non-locals for more than a year and, with them, also infection.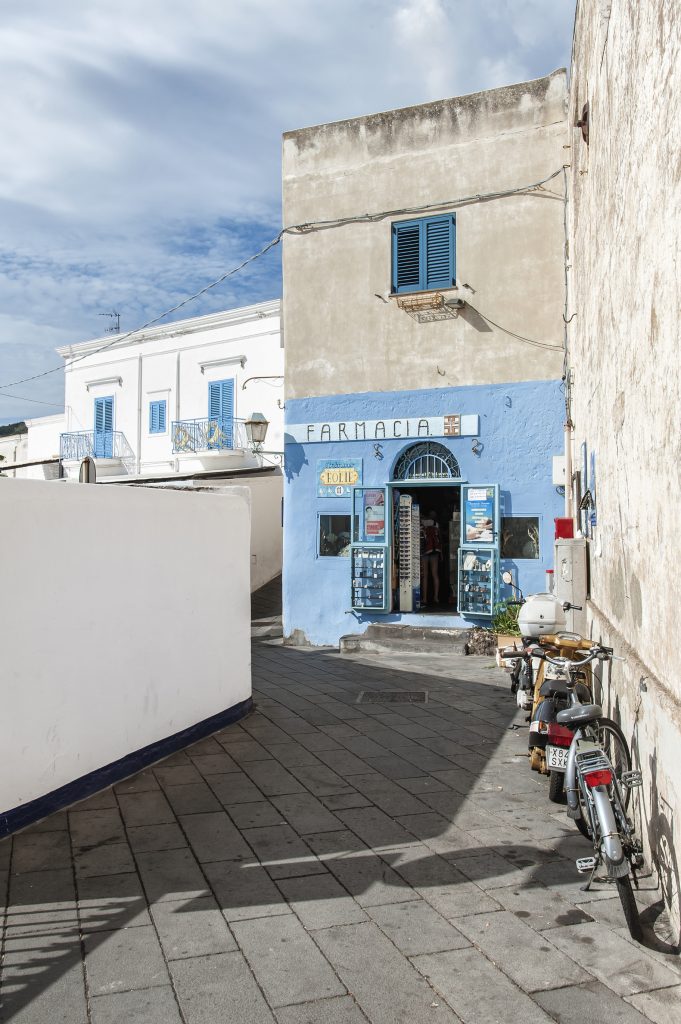 Living on a small island, sometimes, can be difficult, as isolation is not always a blessing: the high number of people, especially young, who've been seeking education, employment and a brighter future on the mainland seems to bear witness to that. But when it comes to Covid-19, and perhaps to the kind of lifestyle – quieter, away from cities and confusion – many are hoping to embrace after this all ends, a tranquil insular environment may be the safest place you can find.
The somnolent, beautiful and tiny island of Linosa didn't have one single case of Covid-19. While a handful were recorded on its sister island, Lampedusa, Linosa remained happily free from infections. Its isolation has been its luck: home to not more than 200 people and blissfully untouched by mass tourism, Linosa is reachable only via the sea, either with a 12 hours boat ride from Porto Empedocle, on the Sicilian mainland, or a shorter trip from Lampedusa. Circled by one single road, here you'll find one supermarket, a post office, a pharmacy, a couple of cafés and a pizzeria open only on Saturdays. All other shops are often closed in the colder months, so lockdown is not that different from a normal winter to its people. The small fishing community is tight-knit and very protective of its own safety, as mayor Totò Martello told CNN in a recent article, so people keep wearing masks in public and when meeting family and friends. To protect Linosa from the risk of infections, passengers of every ferry arriving are checked before being allowed into the village and non-residents and visitors must take a test at the ferry port.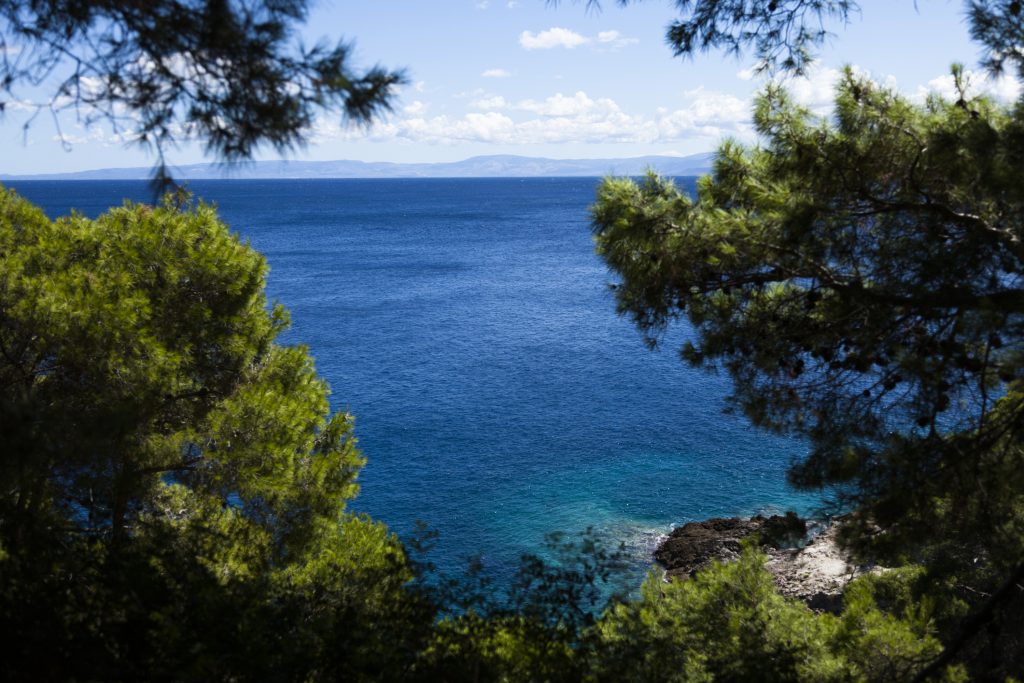 Famous Aeolian Islands of Vulcano, Filicudi and Alicudi, always in Sicily, have also kept Covid-free throughout the year. Vulcano is well known among sun-sea-and-sand lovers, as its beaches are the stuff of dreams, but tourists, who are the lifeblood of the island's economy, have not been many since the pandemic has begun.Without a doubt, the absence of tourists has been felt by locals but, all in all, their lives – just like it happened for the people of Linosa – didn't change much from the usual: the colder months are quiet, slow, spent fishing or at home. Many shops do close during the winter anyway, so this past didn't seem all that different from any other. With regular Covid checks at Milazzo, on the Sicilian mainland, for all those travelling to the island, Vulcano hopes to remain free from infection and to be able to welcome visitors in full safety very soon.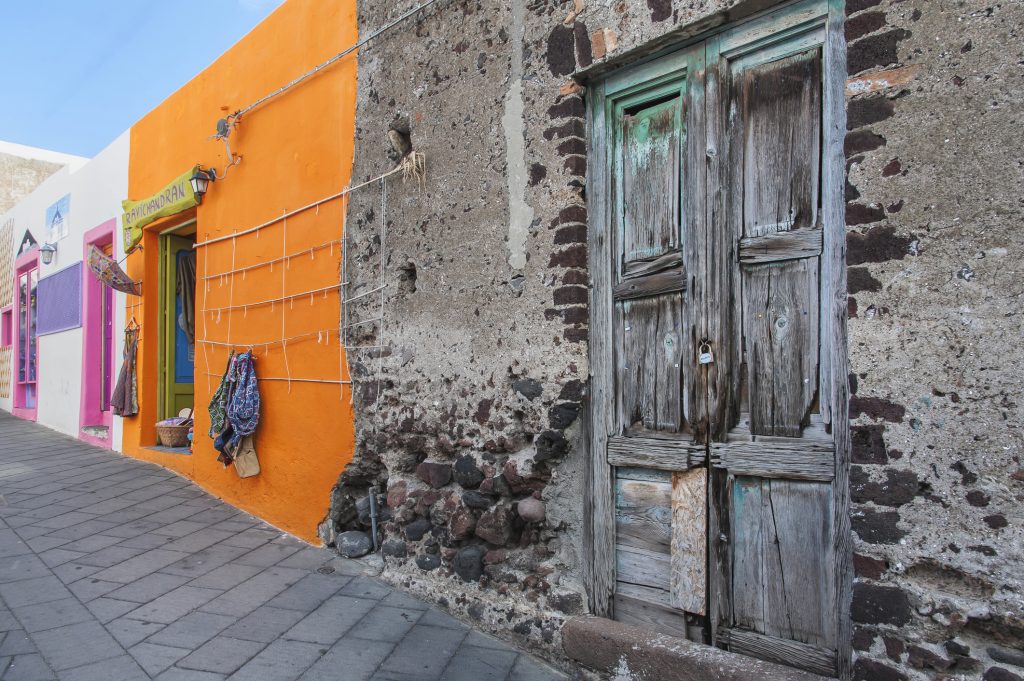 Filicudi is the wildest and among the most secluded of the Aeolian Islands. Surrounded by an often rough sea, seeing ferry rides to and from the mainland canceled has never been unusual, but while this would once have been source of frustration, it is today considered a sort of blessing. There's only one village, in Filicudi, Pecorini a Mare: the rest is beautiful, isolated cottages dotted here and there on the hills. Its inhabitants enjoy the beauty of the landscape, the plentiful gifts of the earth – with such a mild, favorable climate, it couldn't be otherwise! – and the sense of safety and protection given by the sea, their temperamental, yet beloved, father. Aeolian sister Alicudi is even more secluded and solitary. There are only donkey paths – 25 km of them– and steps – around 10,000 – to connect all the homes on this isolated, but incredibly beautiful island. No stores, nor street lights: living here is like stepping back into the 19th century. There is a sense of harmony and safety in all this, though, and no Covid-19. Here, among prickly pears and blue skies, there is little connection to the tragedy that hit the world.
Just a few miles north, in Puglia, other islands kept their Covid-free status throughout the year. The Tremiti Islands are a famous tourist hot spot, so their name probably sound familiar. In truth, of the five islands forming the archipelago only two, San Nicola and San Domino, are inhabited and just about 200 people call them home all year round. Very strict controls at Termoli, where ferries leave the mainland to reach them, mean that the past year saw no cases neither on San Nicola, nor San Domino. But as the islands survive on tourism, the pandemic hit, nevertheless. With the country slowly reopening and vaccines being rolled out quicker, locals hope to be able to welcome visitors again this summer.