Artichokes, named carciofi in Italy, are edible flowers belonging to the thistle family. They are as iconic of Italy as the Colosseum, the cliffs of Positano, pizza and – of course – a ride in a FIAT 500. To my knowledge, there is no other place where you can taste so many varieties of artichokes in such a diversity of delicious preparations.
Our passion for the magnificent flower is solidly founded on an average yearly consumption of 8 kg (about 18 lbs) of artichokes per capita. Italy is the world's top producer with about 500,000 metric tons of artichokes in about 90 cultivars. We just can't have enough of them.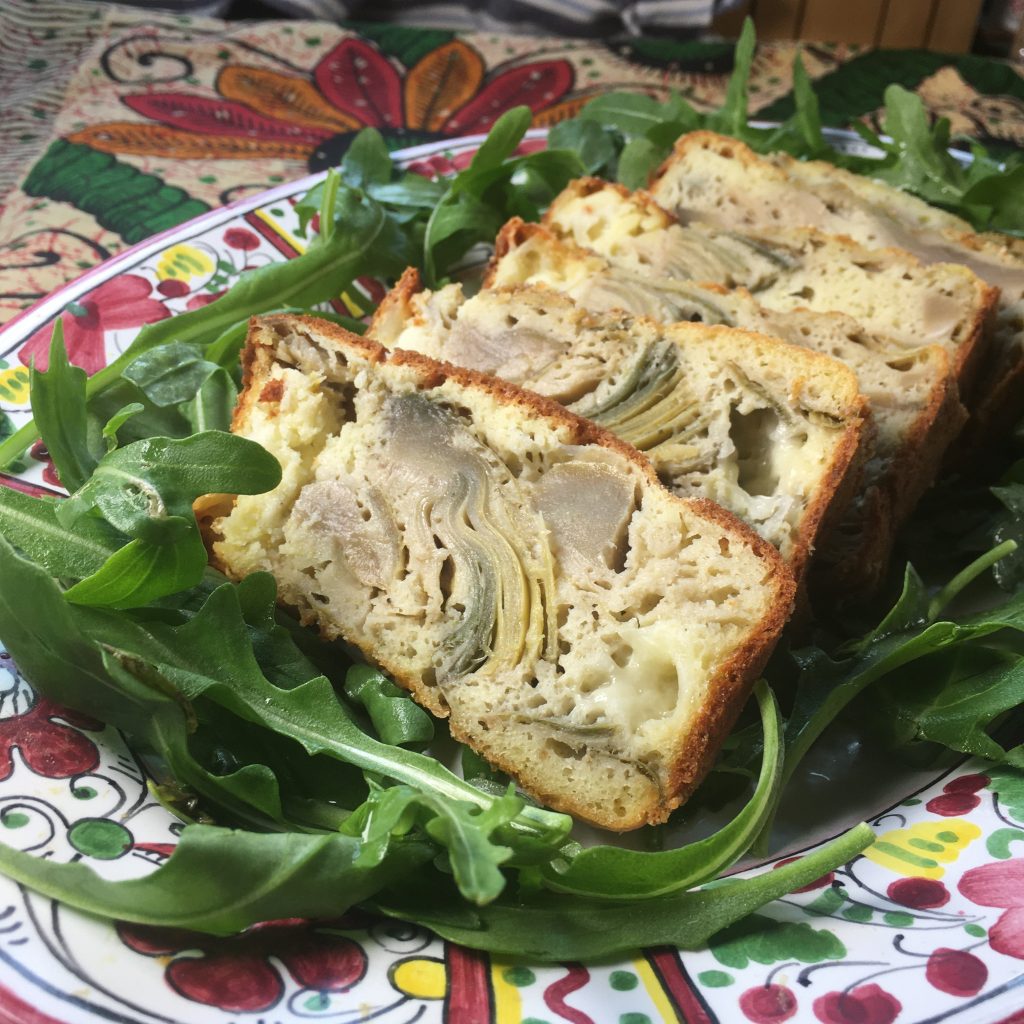 If you live in an area where artichokes are available and you have never cooked with them, you are in for a treat. Artichokes are among the most versatile and interesting vegetables. Their intense herbal flavor, the perfect balance between bitter and sweet, and the buttery texture make them a unique delicacy in the vegetable world.
To fall in love with artichokes, you have to know which ones to buy and how to cook them. Also, you have to invest a bit of time to clean them, which, the first couple of times, is not always quick. In Italy, we don't eat giant artichokes boiled in water and dipped in butter or other sauce. Smaller artichokes are prized when they are young and tender and have hardly any choke inside.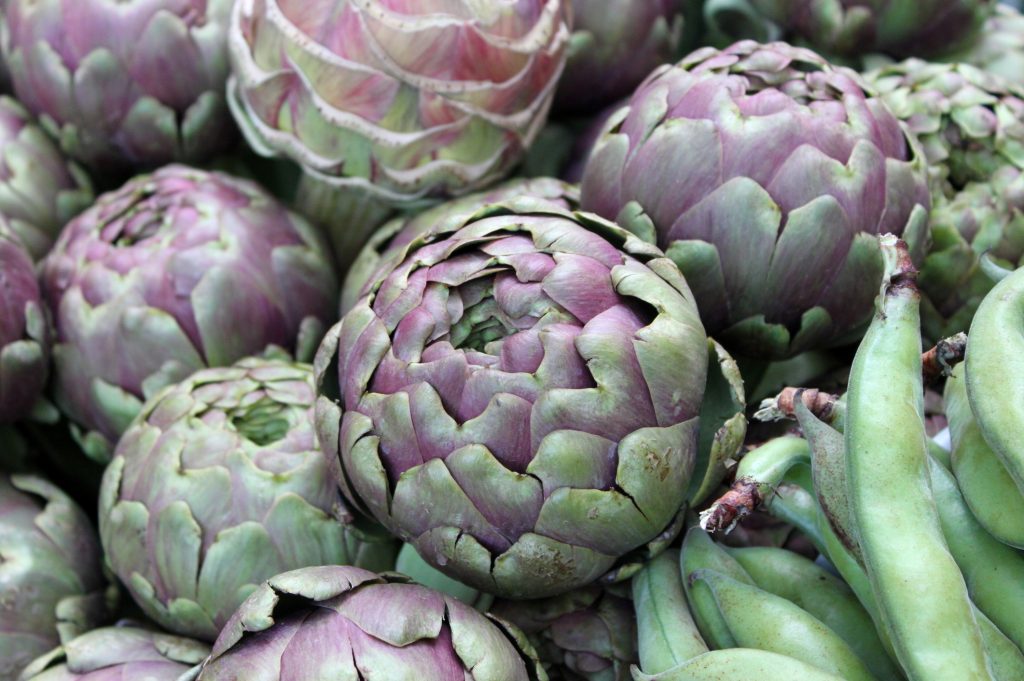 In Italy, fresh artichokes are available from October to June.
For me, the best are the Roman globe artichokes, also named mammole or cimaroli, and the oblong purple artichokes, which are suitable for most recipes. What I hear from friends around the world is that in some areas, for example California, artichokes are plentiful near the coast and available in many varieties. Others only find them occasionally at farmers markets.
I advise you to be opportunistic and buy artichokes when you find them fresh, with green stems and tightly packed leaves. When artichokes are fresh, the leaves make a squeaking noise when squeezed together. Avoid artichokes that have opened, or that have dry or split leaves. If the flower starts to form, the artichoke will be full of choke and the leaves will be stringy, tough and virtually inedible.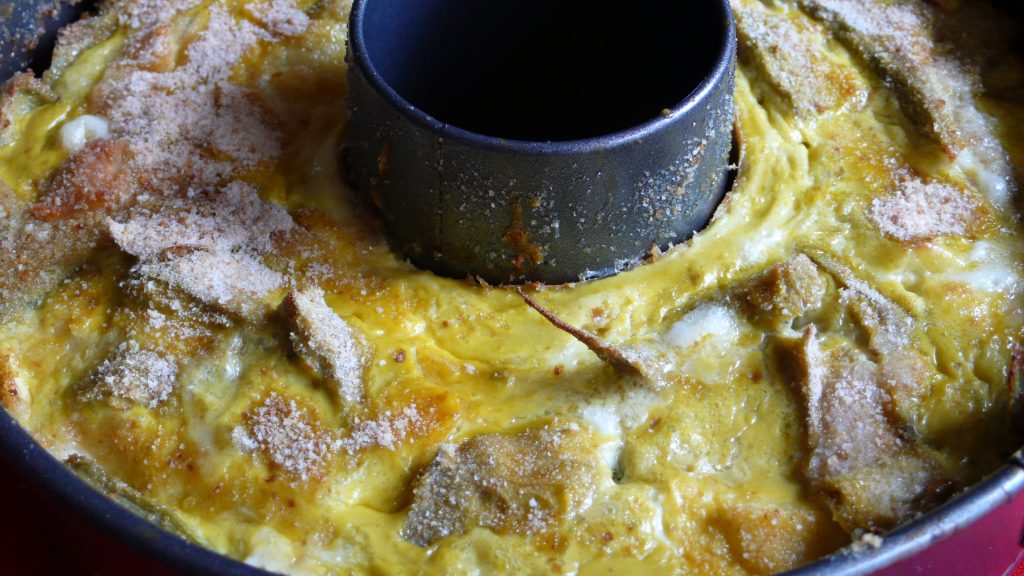 If you are an artichoke lover, you will adore this recipe. Tender boiled artichokes baked in an egg, Parmigiano and milk batter and dotted with mozzarella. It's perfect for spring picnics and a good starting point for your artichoke adventures, as boiled artichokes are easier to handle than when raw.
This recipe reminds me so much of my mother that I can hardly bring myself to write about it. It brings back happy memories, as this was one of her favorite dishes for picnics. My mum would never bring sandwiches or salads for a day trip. Instead, she loaded the car with lasagna, eggplant parmigiana and sformato di carciofi. Also, we would not eat on the ground. We had a small folding table with a miniature tablecloth and real forks and knives. As a child, I felt like a queen to eat that wonderful food under the Spring sun.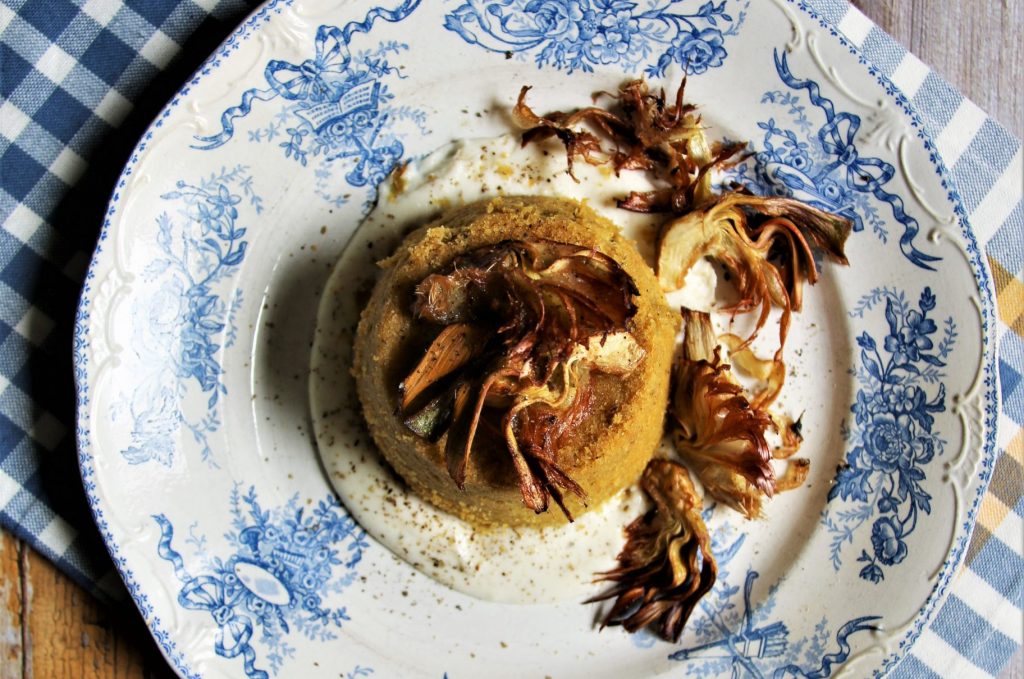 Ingredients
Serves 8 as an appetizer, 6 as a vegetarian main
• 8 artichokes
• 6 eggs
• 100 g (3 oz) grated Parmigiano cheese
• 200 g (7 oz) mozzarella or cow's milk caciotta thinly sliced
• salt and black pepper to taste
• 2 tablespoons fine
breadcrumbs
• 1 tablespoon butter
• 1/2 lemon
To boil the artichokes :
Select a pot large enough to hold all the artichokes. Half fill it with water and set it over a high heat to boil. You need enough water for the flowers to float freely. Add the artichokes and the juice of half a lemon to the boiling water. Also add the squeezed lemon to the pan. This prevents the artichokes from turning an odd turquoise color while cooking. Boil for 15 to 30 minutes.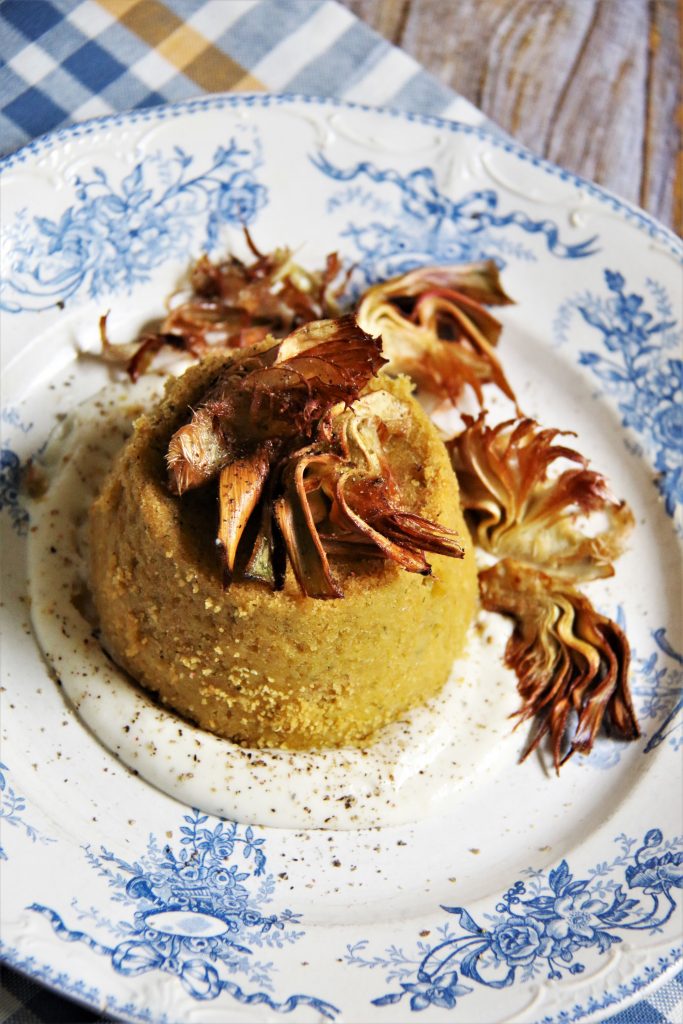 The cooking time depends very much on the size of the flowers. To avoid overcooking, you might start to test if they are ready after 15 minutes.
Using tongs, take an artichoke from the pan, place on a chopping board and pierce it with a paring knife where the stem attaches to the heart. If it's tender, the artichoke is ready.
Drain the boiled artichokes and cool them under running water. Pull away the outer tough leaves, trim a couple of cm (1 inch) off the top, peel the stems, quarter the artichokes and then cut the quarters in half again. Scrape away the choke if there is any. Cleaning boiled artichokes is a breeze as you can easily tell which ones are the tender petals and which are stringy and inedible.
Beat the eggs with the Parmigiano and season. Butter a bundt-pan generously, dust it with the breadcrumbs, knocking out the excess. Build up the sformato in the pan with layers of artichokes and mozzarella, ending with artichokes.
Pour over the egg and grated cheese mixture, sprinkle with an extra tablespoon or two of Parmigiano and bake at 200°C (390°F) until set and golden.
Letizia Mattiacci is a cookbook author and owner of Alla Madonna del Piatto Cooking School and Agriturismo in Assisi, Umbria, https://incampagna.com. This recipe has been previously published in Mrs. Mattiacci cookbook entitled "Festa Italiana."