Translating a word from one language to another is not always straightforward. An example of it is today's word, sfogarsi (sfoh-gahr-see).
Rooted in the Italian word for "ardor" or "passion" (foga), sfogarsi appeared in our language in the 14th century and it is commonly used to express the act of venting, releasing tension, or letting off steam. It's the emotional equivalent of turning the pages of a book, each page representing a feeling or a worry that is acknowledged and then let go.
For instance, an Italian might say, Ho bisogno di sfogarmi, which translates to "I need to vent" or "I need to let off steam." It's a way of saying that one needs to express their feelings, frustrations, or worries openly, to relieve emotional tension.
In English, there isn't a single word that fully captures the essence of sfogarsi. The verb "to vent" comes close, but it lacks the emotional depth and self-reflective nuance inherent to the Italian word because the act of sfogarsi is not just about expressing negative emotions, it's also about self-exploration and emotional release.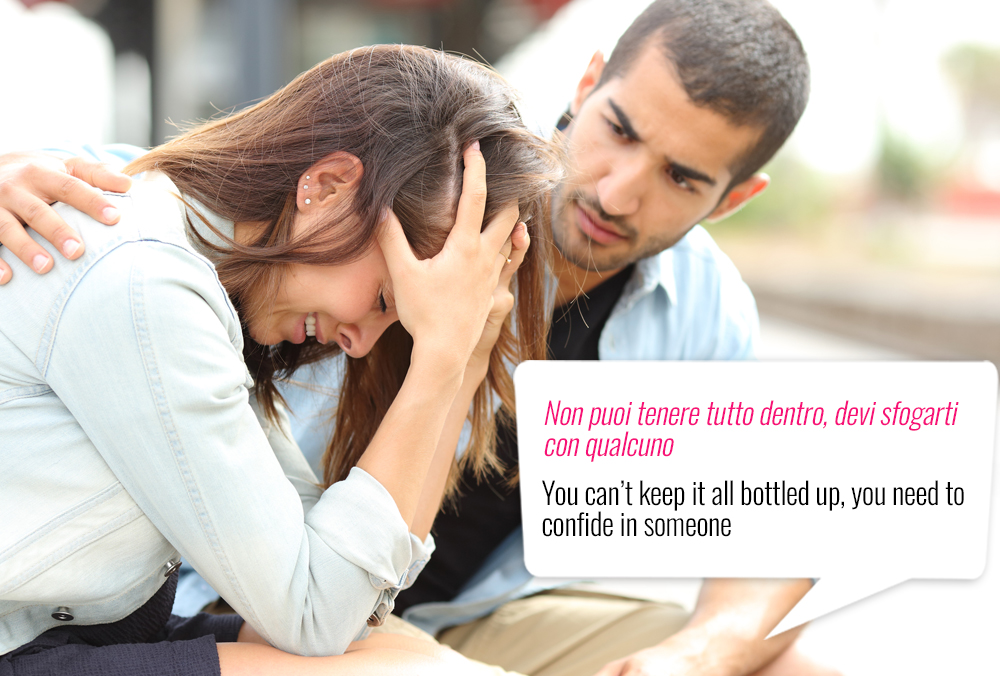 Consider this example: Dopo una lunga giornata di lavoro, mi piace sfogarmi suonando il piano, which translates to "After a long day of work, I like to let go and relax by playing the piano." Here, sfogarsi is not just about venting frustration but also about finding a creative outlet for emotional expression and relaxation.
In another context, sfogarsi can also refer to the act of confiding in someone. For example, Mi sono sfogato con un amico riguardo ai miei problemi translates to "I vented to a friend about my problems." In this case, sfogarsi conveys the act of sharing one's worries or troubles with someone else as a form of emotional release.
This little verb, when you think of it, is very special indeed: it's full of pathos and puts the need to release tension, the importance of self-expression, and the healing power of speaking all together in a short, invaluable word.