As soon as I boarded my flight home, I was scheming and plotting on how to return, how to get myself back to this enchanting land that had captured my heart. That first experience in Italy left an indelible mark on my soul: I was hopelessly hooked.
But I'm by no means unique. The deep allure of Italy and all her beguiling offerings enrapture most all who visit. While that other country famous for macaroons and a tall tower holds the claim of number one tourist destination in Europe, Italy most certainly steals an exponentially larger number of hearts causing the smitten to return again and again and again.
Much of Italy's appeal is found in its deep-rooted tangibles – buildings, artwork, relics, food, all those things that fill a glossy postcard sent home. An even deeper draw, and quite possibly what converts one to an Italophile in short order, is the sense that Italians have figured out what matters most. Living through countless millennia brings perspective, resilience, and optimism that wavers but little. This seems to have percolated into their DNA; Italians know how to live life no matter if the sky is falling around them. The big, rowdy, glorious whole of Italy is rife with untold beauty and charms that lure the human soul.
As challenging as it is with the limits of editorial real estate, a worthy distillation of the inexplicable draw of Italy's charm shall be attempted!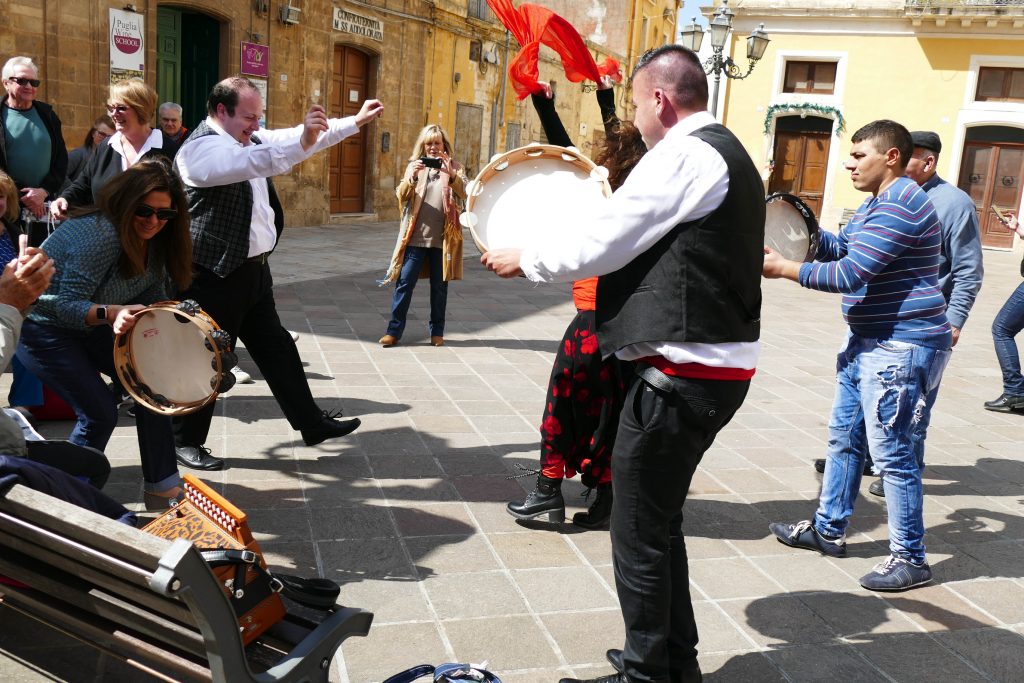 HISTORY
Time is truly immemorial in Italy, a land that has hosted mankind for over 8,500 years, including perhaps the greatest reign in history – the Roman Empire. Covering close to two million square miles, the mark of the Empire is still present today. Magnificent ruins of arenas, theaters, baths, aqueducts, forums, and entire cities such as Pompeii stand proud, seducing our curiosity.
From north to south, along any cobbled street or village pathway one is surrounded by the visible, touchable passage of time. Staggered and stacked like an after-thought jigsaw puzzle, walls of buildings rise up with their haphazard layers of bricks, stones, and wood, each transition revealing an era of time long past. Ancient ghosts of windows and doorways are scattered like graffiti on building walls, long-ago filled in as the next generation excused their existence while creating their mark.
We'd be amiss to not highlight the rich history of The Vatican, its undulating story played out within magnificent St. Peter's. Florence, Venice, Perugia, Milan, Rome, and so many more…all resplendent with historic riches from Etruscan times to the Middle Ages to the Renaissance. Even the tiniest village is rife with fascinating stories waiting to be discovered. Antiquity swirls around one at every turn, whispering her secrets to those willing to listen.
LANDSCAPE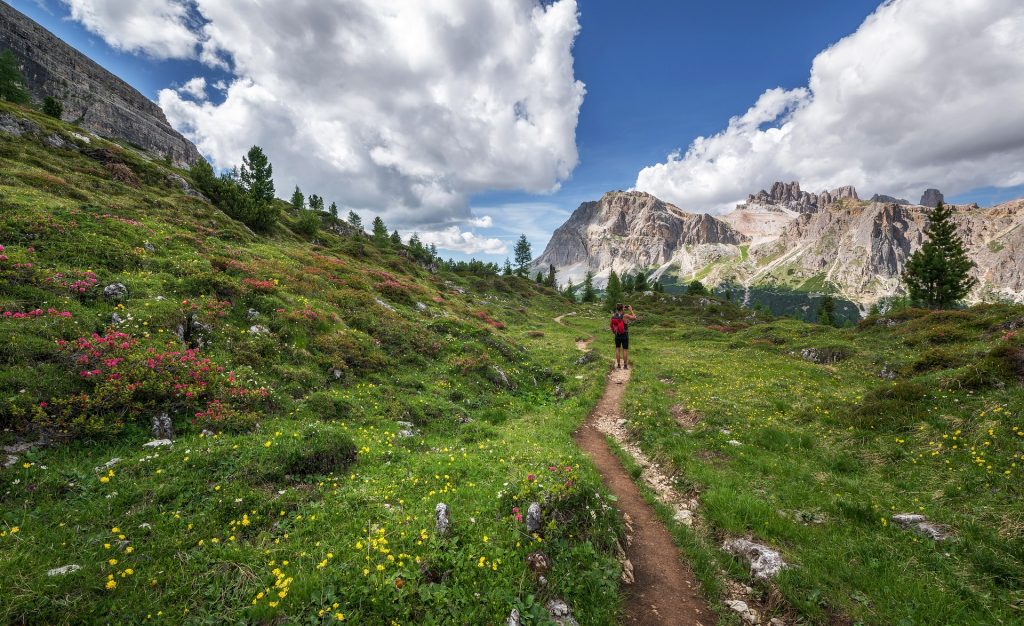 Practically any object that can be printed on has featured an Italianesque landscape. Italy's exquisite and diverse geography offers stunning vistas of every type. Undulating vineyards, patchwork olive groves, the marching cypress of Val d'Orcia, award-winning turquoise water beaches, the peaks of Dolomites as they pierce the sky, or a serene walkway along a northern lake – the lay of the land is contrastive and glorious. Human hands have cultivated and constructed over vast numbers of years, adding value in an exceptional way. From Tuscany's picturesque hilltop villages to the Amalfi coast's vertically stacked buildings tumbling towards a shore, imagination gives way to reality. Wandering through stalwart castles and forts found throughout Italy brings a shiver as the past becomes real. The wow-provoking combination of natural and manmade beauty can stir even the most stoic heart!
PEOPLE
Stereotypes aside (Italians are loud, they love to argue, how much pasta can one person eat?), the warmth and verve found within the populace of the Bel Paese is exceptional. Where else can one strike up a conversation in the piazza, and within an hour be taken home for coffee as a new friend? It's happened to me more than once. As with any country, there are exceptions to the rule, and yes…be wary of pickpockets in the big city…but as a whole, personalities as warm as the Sicilian sun radiate from most Italians. Learn a few phrases before you go; Italians welcome your efforts. Offer "Buongiorno" when you enter a shop; by the time you pay for your goods, you've gained a friend. Exuberant, passionate, and loving, how can one not fall in love with the human element of Italy?
SEASONS AND FOOD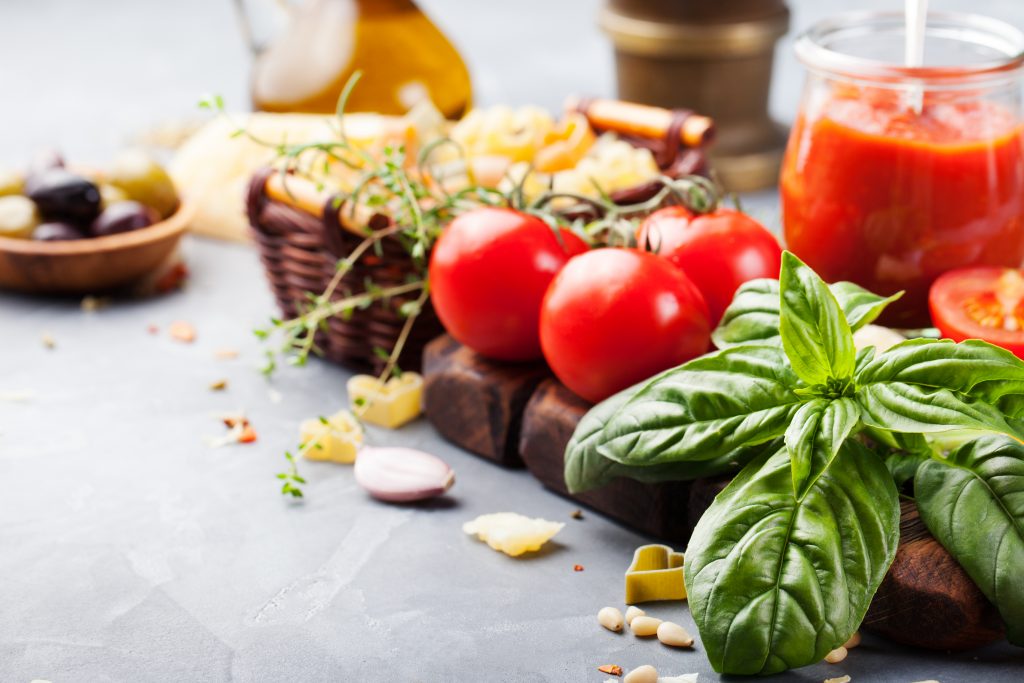 The two are truly inseparable. Afterall, are Italy and great food not practically synonymous? Pizza and pasta probably do reign as king in all their various presentations, but there is much more to the high-quality culinary delights Italy is famous for. And it pretty much boils down to seasonal simplicity. The finest ingredients found in-season equate to what becomes your memorable meal. Summer brings vibrant colored melons and succulent garden grown tomatoes ready to morph into a thousand delights. Fall and winter don't lag far behind. Ever dug into a steamy bowl of ribollita on a cold Tuscan night or blew the steam from a mouthful of savory cinghiale over polenta? And spring…the promise of warm summer days to come are found in chartreuse fava beans, aromatic fennel, and crisp pears. Fortunately, however, gelato manages to find its way to availability in every season! And oh, the buon vino…that would take a love poem as thick as a book to extol the wonders.
LANGUAGE
I was well beyond adolescence when I discovered that the "romance languages" didn't imply romance of the heart-flutter kind. But I would argue the point when we are analyzing the Italian language. Melodic, lilting, like honey to the ear, Italian bespeaks romance, beauty, and allure. Full of gender endings and enough conjugations to explode a few hundred brain cells at a time, it's still worthy of effort to learn for those of us not blessed with a bilingual upbringing. Such joy to share conversation over a caffé at the bar, or chat with the lady on the train, or just listen with delight to the sing-song patter of small children. La bella lingua is just that…beautiful.
STYLE
It's innate, a part of the Italian DNA. From attire to kitchen gadgets to building design, the Italian "bella figura" is real. People-watching in the piazza of your choice will yield proof – Italians dress mindfully aware of pride in appearance. Even the least able to afford a Gucci or Armani wardrobe carry a panache that I doubt those of us not born Italian can ever pull off. The greatest compliment I've ever received was when I was mistaken for an Italian while in Italy…glory! Every day is a special day in Italy – the linen and jewelry and cashmere are for today, not that "special occasion." And it shows.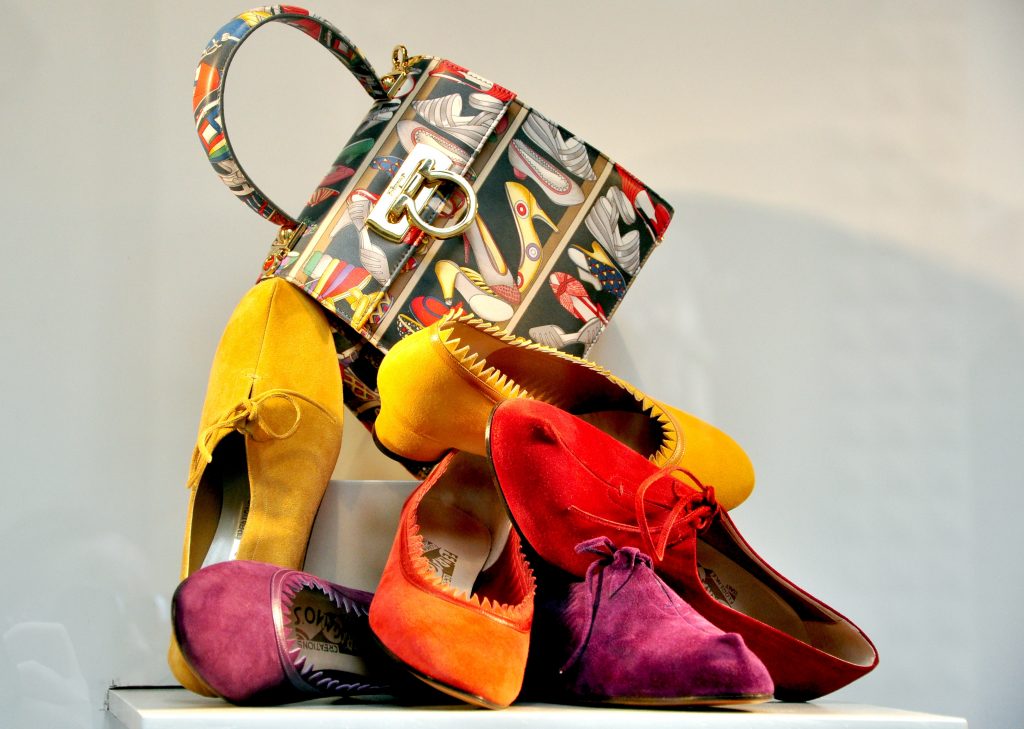 The "Reasons Why…." list for Italy's magical allure could fill a multitude of pages, this shortlist highlights just a few. If you haven't yet, go see for yourself. Experience the innumerable joys, both concrete and those experienced only in the soul. But be warned…you'll fall fast and hard and never look back.