The innovative construction of Venetian chimneys stands as a testament to the city's unique approach to addressing the challenges posed by its specific geographical conditions. With high humidity, salt air, and densely packed dwellings of varying heights, the Venetians needed ingenious solutions to ensure safety and efficiency in chimney design and they made remarkable advancements in this field. So, while not strictly an Italian invention, these special chimneys are certainly a product of local ingenuity.
In the urban conditions we described, the primary concern was the risk of fires caused by the expulsion of sparks. To minimize this danger, the Venetians devised a distinctive chimney structure that effectively contained and controlled the sparks within the flue. By leveraging the ascending force of hot air, the chimney's design prevented sparks from escaping because the air and sparks were directed along specific paths and guided against the flue's walls, where they cooled down and became trapped. The addition of a protective cover at the top further mitigated the risk by ensuring that incandescent sparks encountered an obstacle, losing energy and cooling before exiting the chimney.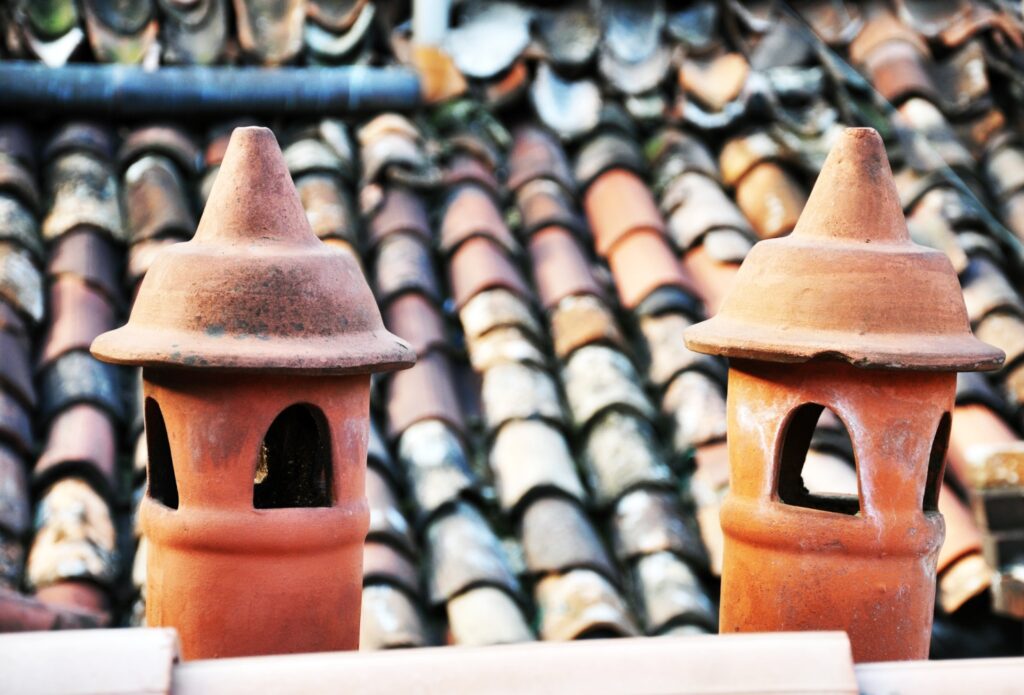 Yet, Venetian chimneys were not merely practical, they were also objects of beauty. In Venice's densely woven urban fabric, one can appreciate the multitude of chimneys adorning rooftops, so much so that these architectural marvels, with their unique and elaborate designs, have captivated artists throughout history. Paintings such as Vittore Carpaccio's The Miracle of the Cross depict the allure of these decorative elements, showcasing their artistic significance in the city's cultural heritage. But there is more, because La Serenissima's chimneys were often embellished with frescoes and decorative elements, too: esteemed painters like Giorgione and Tiziano contributed to the adornment of these structures, adding to their visual appeal. If you want to see a cool example of how Venetian chimneys did add to the beauty of the city, look no further than Ca' di Dio, in the Castello district of the city, which proudly displays nine decorated dado-shaped chimneys (shaped like a cuboid or parallelepiped), a perfect example of Venice's own special artistic sensibilities.