A year into the pandemic, perhaps no business sector has been more gravely affected than the hospitality industry – from restaurants and bars to hotels and inns. Without commitment, determination and a huge dose of creativity, it's been nearly impossible for these businesses to stay viable and vibrant.
Joe Fugere, founder of Seattle's Tutta Bella Neapolitan Pizzeria, has worked hard to keep Puget Sound diners fed for nearly two decades, but like so many others, the pandemic shook his business to the core. "Seattle was the first US city to be affected by COVID-19," said Fugere. "When Tutta Bella dining rooms were shut down by government mandate, we immediately lost 80 percent of our business. We relied solely on our take-out businesses and some other business channels that we were beta-testing."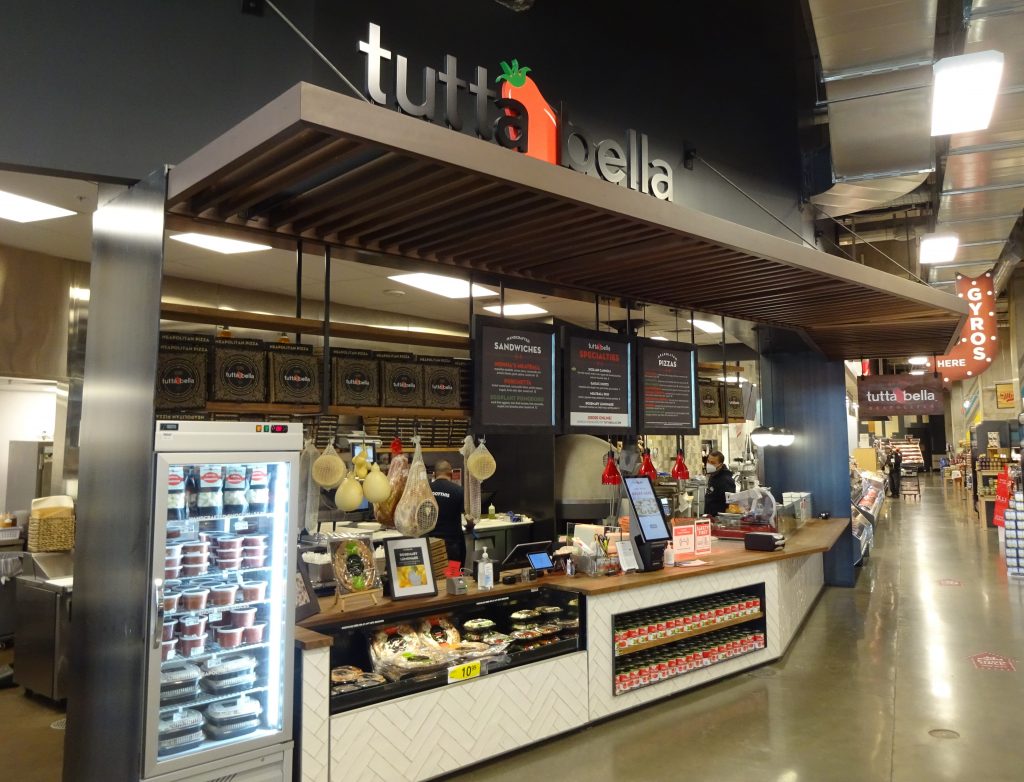 One of these new business channels is the "grocerant" – a restaurant inside a grocery store. Within the industry, it's been a popular concept lately since grocery stores have managed to stay open during the pandemic while many restaurants have been shuttered, either partially or completely.
Fugere had already begun to explore this idea a year or two before the pandemic struck. In 2019, Tutta Bella opened its first grocerant inside the new 50,000-square foot QFC grocery store at the Kirkland Urban development complex in Kirkland, Wash. The restaurant takes up about 400 square feet of the store, sharing operational space with QFC's deli and other food service offerings. It proved to be such a successful venture that a second grocerant inside QFC's bustling University Village location in Seattle opened last fall.
"QFC is a fantastic partner for us," said Fugere in an interview with Supermarket News. "From the very start, the entire QFC team has been such a resource for us and their support has only grown stronger." QFC (Quality Food Centers) was founded more than 60 years ago. Headquartered in Bellevue, Wash., it has 62 stores in western Washington and Portland, Ore., and is part of the national Kroger chain.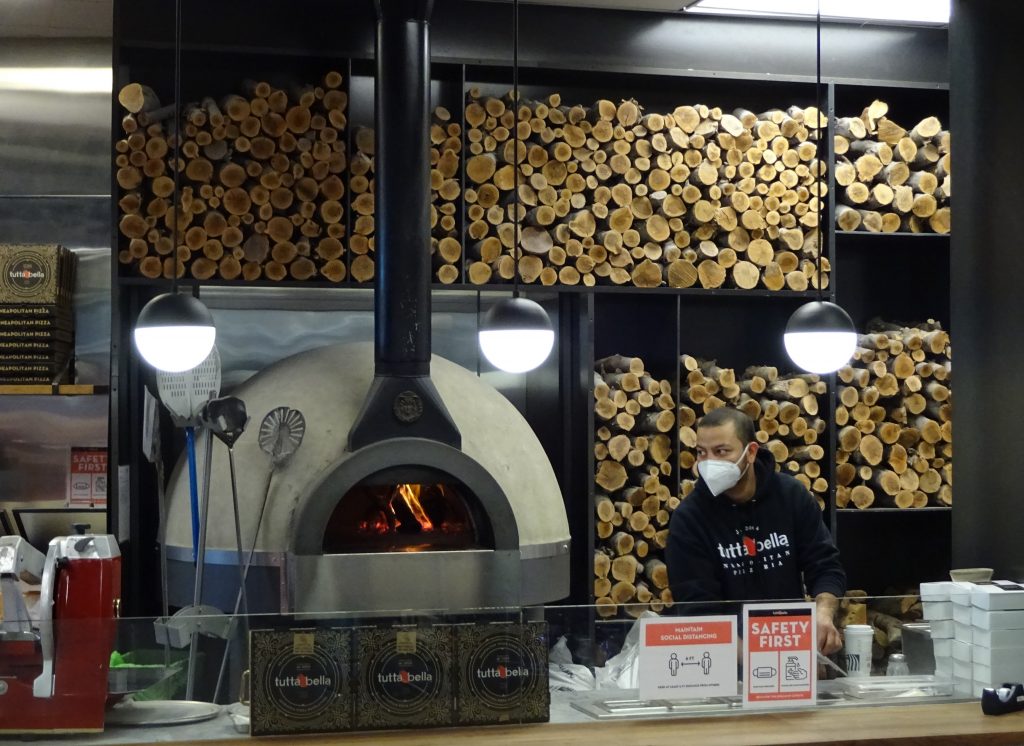 Expanding into its second location near the University of Washington campus was a win-win for both partners. As QFC president Chris Albi put it: "The Q has a passion for supporting the best local products to provide our customers with quality food experiences and Tutta Bella is a great partner that aligns with our purpose of feeding the human spirit."
Both the Kirkland and University Village locations use the same high-quality imported products and locally sourced ingredients that Tutta Bella is known for. Hungry shoppers or busy workers looking for a convenient but delicious meal can purchase the wood-fired Neapolitan pizzas that are a signature offering of Tutta Bella, along with made-to-order sandwiches, fresh salads, even Sicilian cannoli.
But Fugere isn't stopping there. He has introduced a new product –Take-n-Bake Pizza – which is currently being carried at five QFC stores, and he is in conversation with one of the large big-box retailers about carrying his private-label canned tomatoes.
Fugere says the Take-n-Bake Pizza has been a big hit. "We've been talking about a Take-n-Bake option for some time," said Fugere, "but it wasn't until QFC showed their support that we decided to invest the resources needed. We want our customers to get the real Tutta Bella experience when they bring this pizza home. We make these by hand and use the very same ingredients we use in the restaurants."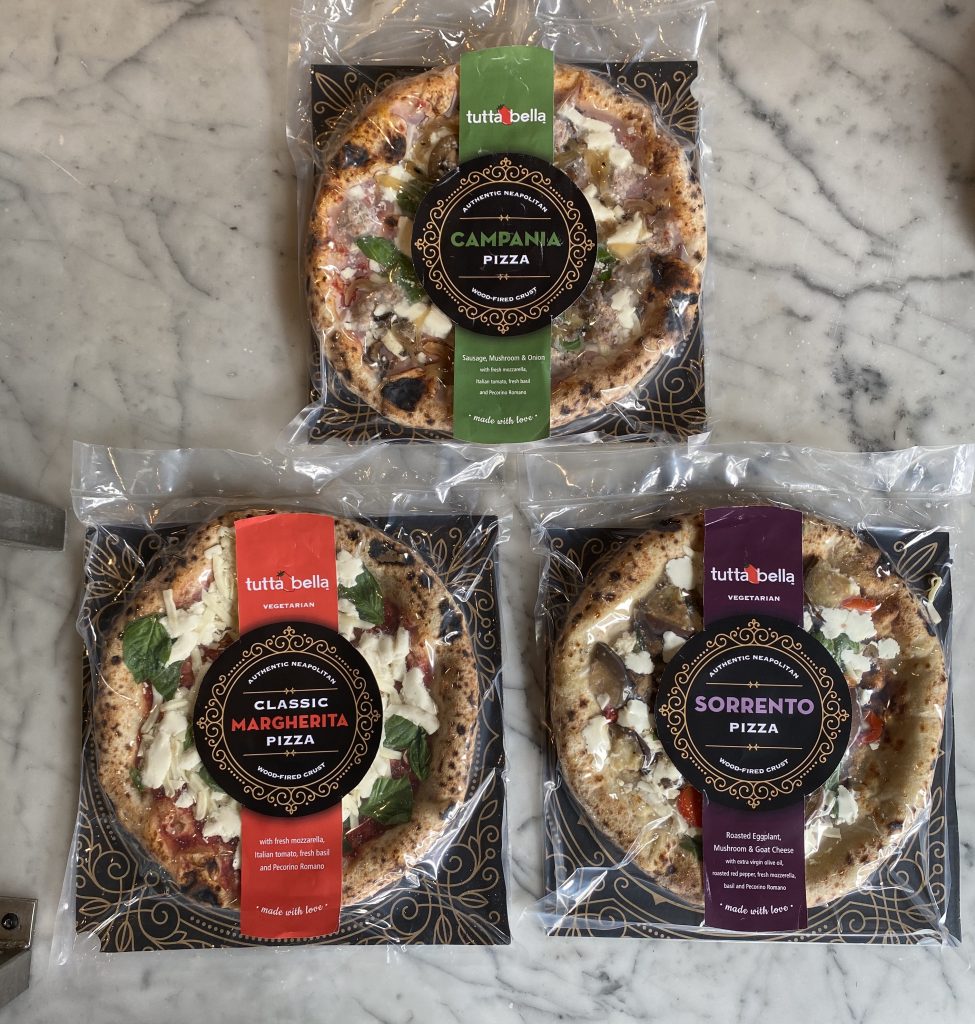 Being an integral part of the community is a concept that resonates deeply with Fugere. A fourth-generation Italian American, his great grandparents arrived in Seattle in 1911 from Calabria. After obtaining a business management and hospitality degree, focusing on hotel and restaurant management, Fugere moved to Los Angeles where he worked in the hotel industry before moving back to Seattle. Following a stint at Starbucks that included national food manager, he left to pursue something more "personally meaningful." That led to the creation of the first Tutta Bella Neapolitan Pizzeria in 2004. Today, in addition to the two grocerants, the company manages five neighborhood Tutta Bella restaurants and a mobile food truck.
The QFC space was designed to capture the Tutta Bella experience that diners have come to know and love, complete with an authentic wood-fired oven. Fugere thinks he might have the first Italian wood-fired oven in a grocery store in the US.
That would not be a surprise, given the logistical challenges builders face to install the equipment. First is the weight: about 2,500 pounds. Add to that a special exhaust system that cleans the wood smoke and turns it into steam. The Tutta Bella oven was made and imported from Italy by Forza Forni of New York City. Seattle-based Graham Baba Architects designed the QFC Tutta Bella space around the oven, using natural materials such as walnut, highlighted by blackened steel.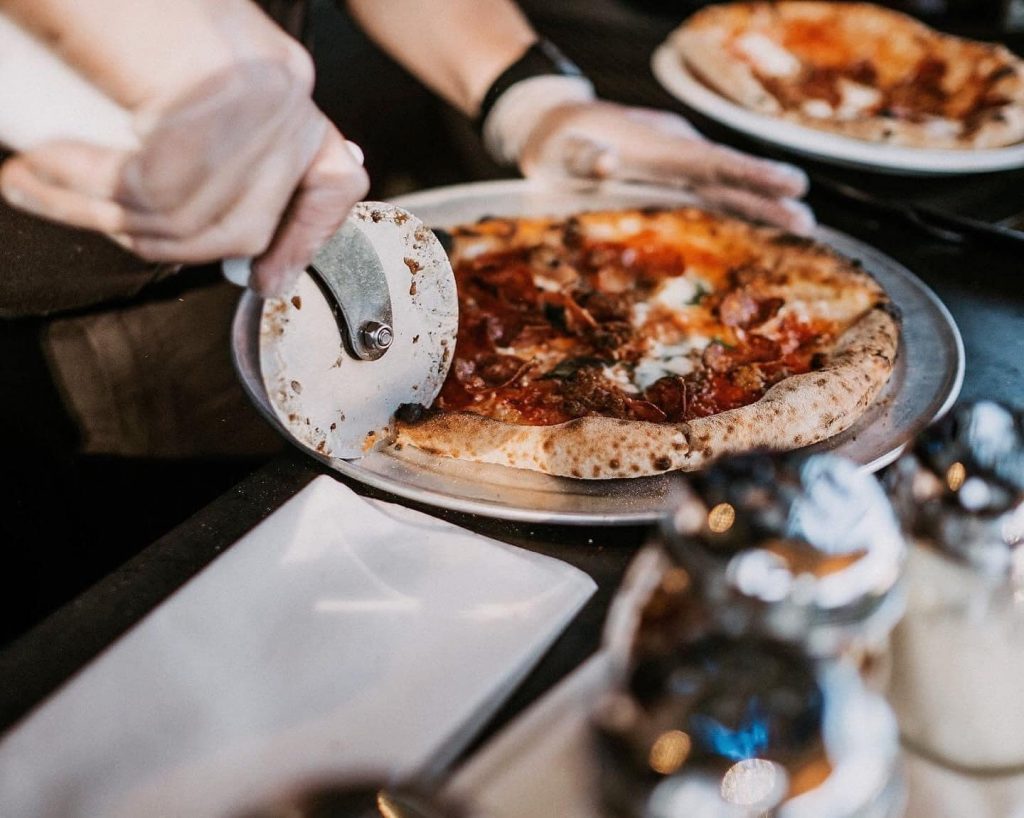 As the nation enters the second year of the pandemic, Fugere feels both gratitude and optimism. "With the vaccine being rolled out, we're looking forward to serving our regular customers in our dining rooms again soon," he said, "but we're also excited to serve new customers through our take-out and bake-at-home options. I'm thankful for the opportunity that QFC has given us and I'm thankful for our customers. They have been patient with us as we learn this new side of the business. They are fully supportive of our counter staff with their generous tips. It's clear they are rooting for our success."