No one comes to central Puglia in search of grandiose cathedrals, nor expects to find troves of precious art or opulent concert halls. Valle d'Itria, the Puglian region located right about where the heel begins, is instead a timeless land punctuated by massive olive trees, endless stone walls, and rolling hills. Known for its famed trulli, those whimsical cone-shaped buildings that appear transported straight from a fairy tale, the region has quietly found its place as a tourist destination perhaps later than the rest of Italy. And for this, the magic is perchance even more magical – something the rich, red soil has known forever: there's something special about this place and her inhabitants.
Amidst the fertile fields nurturing olive groves, wheat, and orchards, a number of notable towns rise up over the unique karst (limestone pocketed) terra. There's the over-touristed Alberobello and her adorable trulli laden streets, the "white city" of Ostuni, Ceglie Messapica – one of Italy's oldest settlements, and other charming whitewashed villages such as Cisternino and Locorotondo. The vibe of these places is unique, something that feels older and wiser than regions further north. Much of the architecture reminds easily of coastal Greece, and even the Middle East. Block-style buildings dominate with occasional domes rising here and there, many reflecting the fierce sun with their whitewashed facades. Trulli are found in abundance throughout the region, often restored, yet many remain crumbling piles of stone that tell of a different time.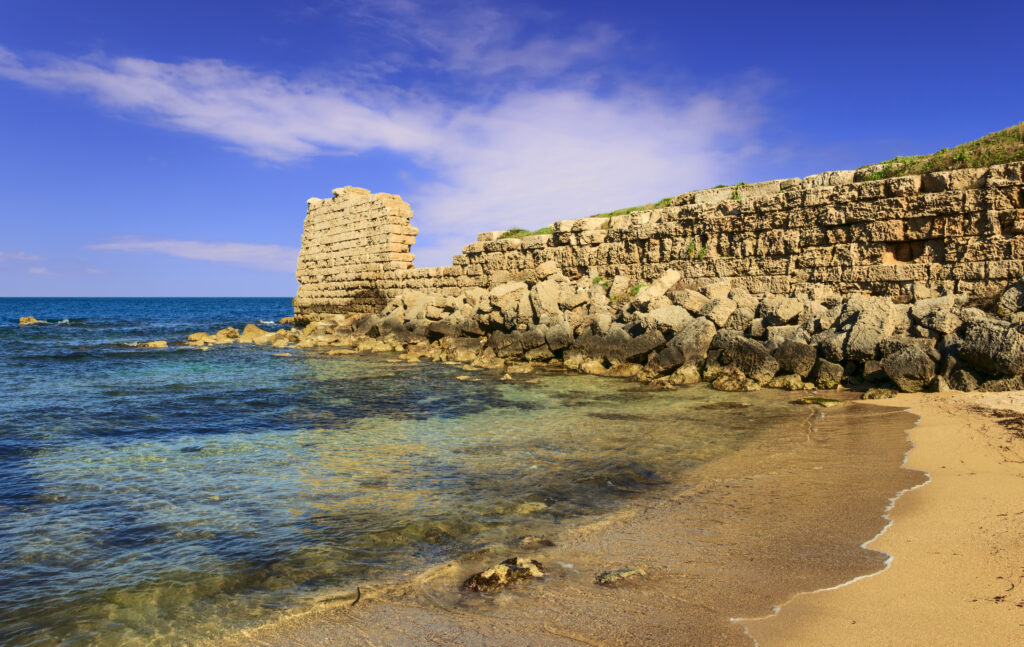 A little research reveals substantiating evidence for that aforementioned old-soul vibe of this land and many of her unique characteristics. Rewind to the 8th century BC, the time of the Messapi – an ancient civilization that laid the foundation for this special part of Italy.
It's fairly common knowledge that ancient southern Italy and the Roman culture that followed were heavily influenced by the preceding Greek colonization. In fact, Sicily and southern Italy were known as Magna Grecia — Greater Greece. What is less known, however, is that until the Roman Empire colonized Italy, multitudes of tribes dwelled independently throughout the peninsula. While many tribal entities and their influences have faded into time, others hang on, their contributions still vital even if unrecognized.
The Messapians qualify for such a description. Prior to my introduction to Puglia and the Valle d'Itria, I had no familiarity with the region nor its history. There was a stark difference here. The architecture, place names, customs, superstitions, the land itself – it was all so unique. My interest was piqued.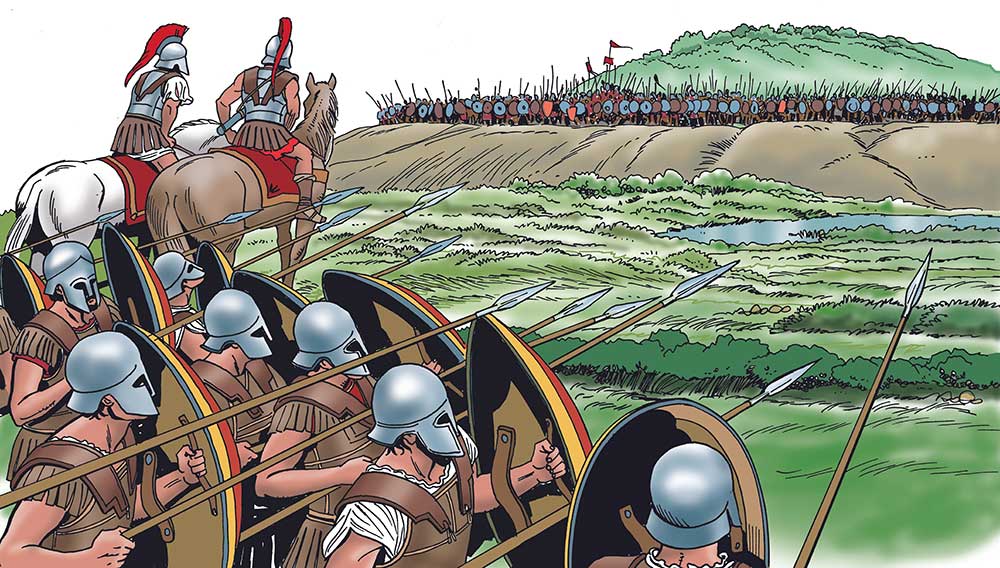 Although it's debated amongst scholars, it's believed the Messapi tribe migrated around the 8th century BC from the area encompassing modern-day Albania, then known as Illyria. In fact, the name Messapia, a place name still found throughout the region meaning "land between the seas," derives from the Messapian language and is closely related to Albanian. The tribe was highly independent and quite skilled in agriculture, building with stone, road making, horsemanship, and pottery. Their ability to grow quality wheat led to a large trade economy with Greece. In essence, they did very well in this warm, humid land of southern Italy. Like all stories of civilizations past, the Messapi were eventually overtaken. As the Roman Empire spread, the Messapian culture was conquered in 272 BC and assimilated.
We can't say, however, that Messapian influence faded into nothing more than a mention in history books. Their footprint remains today, a fascinating backstory to the charm and intrigue of this area. One of the most notable is the legacy of the Valle d'Itria's magnificent olive trees. Many tower taller than a live oak, growing gnarled like a wizard's beard. These giants produce the famed peppery oil that provides up to 45% of Italy's overall production, as well as an endless natural sculpture gallery for the passersby. It's believed that the Messapi can be credited with the art of grafting wild Mediterranean olive trees with the European variety – the result being the cultivated trees still seen today. It's notable that not all of this area's olive groves stand spaced soldier-like row after row as this method was not introduced until the Roman era. Interesting, too, is the clockwise rotational growth pattern of these trees. Every specimen spirals in the same direction as if under some sort of spell; however, studies concluded these slow-growing beauties rotate in tune with the earth's rotation…a transfixed example of the Coriolis Force that causes fluids to rotate clockwise. And yes…similar olive trees in the Southern Hemisphere show counterclockwise growth patterns!
The Messapian talent for planting crops and raising livestock set the stage for what continues to be a healthy agricultural pocket within Puglia, despite the heat and often dry conditions. Farmers will tell you it's the limestone layer resting beneath the rocky soil, a sponge of sorts that latches onto rain and slows its descent. Messapian families forged highly successful wheat crops, much of it exported, just as Puglians continue to do today. Sheep provided milk for cheese and meat, an industry strong and vibrant still. The old sheep trails called tratturelli still wind along precisely built stone walls guarding ruddy fields and rock-strewn pastures. Almond orchards are plentiful. Whether the Greek or the Messapi first brought the fruit to Italian soil is uncertain; regardless, the famed nuts flourish here making Italy the world's third largest producer. You can also credit the Messapi for the pleasures of sipping a nice Puglian primitivo wine. It's a scholarly tangle, but most agree that the primitivo grape was first introduced to this region by the Messapian tribe – a fortunate thing, indeed! Ancient architecture that post-dates the tribe's existence reminisces of these people through the many masserie found throughout the area. Standing like stone forts, these imposing farmhouse complexes still dot the landscape with many now converted to luxury vacation dwellings. How their name came to reflect the Messapi, however, is a fact yet to be uncovered!
So much of what we think of as ancient Roman influence, especially in southern Italy, is more so an amalgam of the best of many tribes, the Messapi being one of these. Like the grand old olive trees that call the Valle d'Itria home, an unspoken undergirding to central Puglia's charms remains ethereally Messapian.