It's time for a celebration at the Leonardo da Vinci Society. On December 10th, at the St Francis Yacht Club in San Francisco, members and supporters of the San Francisco-based organization will get together for a holiday Gala and to honor three fellow Italians making an impact on their fields. It will also be the occasion to meet the new President of the Board of Directors, Mrs. Carla Priola Anisman, who just embarked on this journey to lead the Society for the next few years.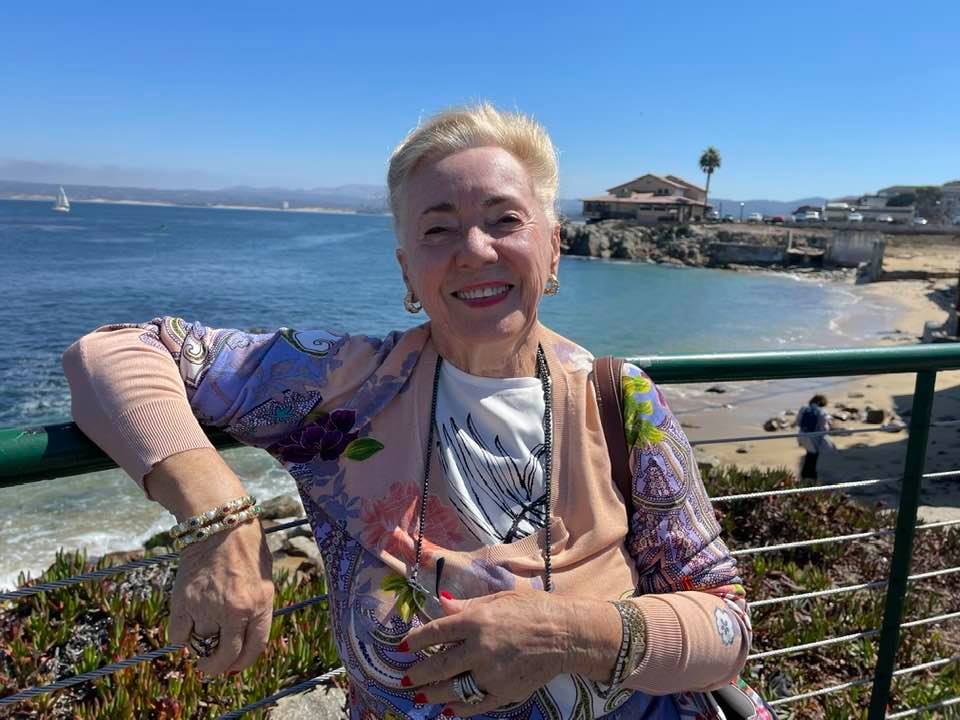 The Leonardo da Vinci Society is a cultural organization and has been providing the community with lectures, concerts, exhibits, and receptions with distinguished speakers. The main focus is on the importance of Italian history and culture as well as the contributions of Italians to American life. During the past few years, the Society has been working hard to attract young people, by adding programs more focused on international contributions across generations. Science and technology brought by Italian entrepreneurs are becoming important fields that the Society is exploring. We talked to President Priola Anisman who introduced us to her role and what to expect for the months to come.
Carla, first of all, congratulations on your new role as President of the Board. How does it feel?
I was glad to accept the role of President. I was originally elected two years ago, however I had to back out because I realized I wouldn't have enough time to dedicate to the Leonardo da Vinci Society during that period. As the new President, I would like to continue the tradition of presenting the best of Italian culture in the Bay Area with lectures, concerts, movies, and gatherings to honor excellent personalities. I would like to continue the thread established in 2019  by my predecessor Amelia Antonucci on the occasion of Leonardo 500 Anniversary's celebration and collaborate with ISSNAF in selecting young scientists and humanists of Italian descent. The LDV Society is awarding them with a diploma, a trophy, and a check of $1000 for their accomplishments thanks to the generosity of our Members. This is our third year:  in 2019,  we awarded six young people and gave four Honorary Awards to Gaia Andreoletti, Simone D'Amico, Vanessa Polito; in 2020, to Caterina Vernieri, Evelyn Ferraro, and Enrico Daldello. Additionally, four Honorary Awards went to Laura Waste, Alessandro Baccari, Federico Faggin, and Lawrence Ferlinghetti.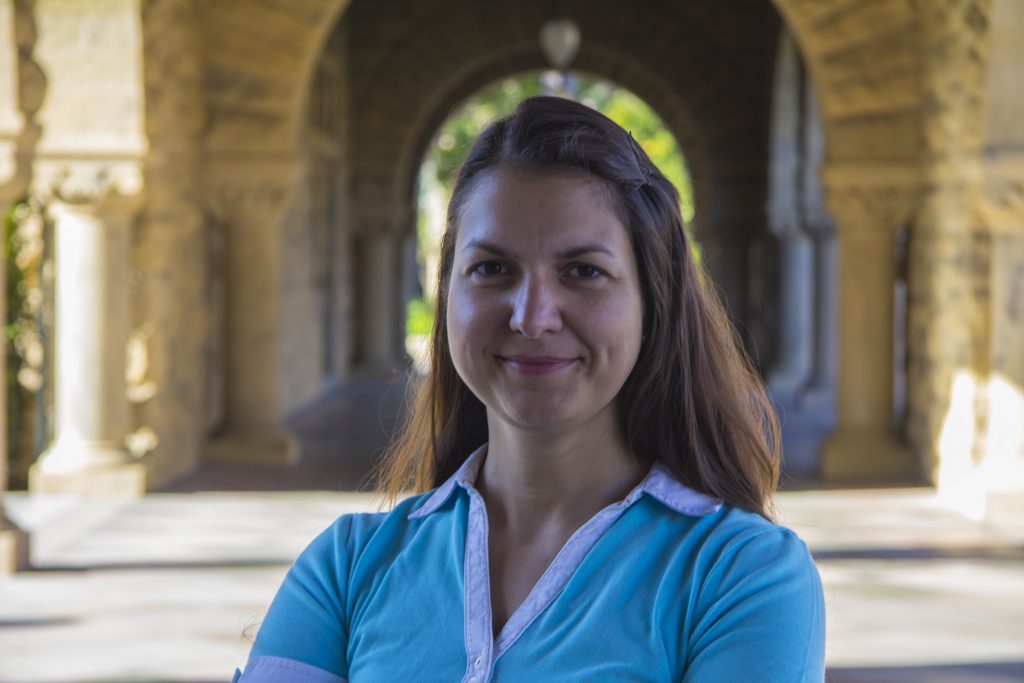 Can you tell us a bit more about the LDV Society and your role as President?
The Leonardo da Vinci Society was started in 1949 by three ladies, Mrs. Louis Piccirillo, Mrs. Dobbins D'Anneo, and Countess Lillian Dandini. They had met to discuss an organization they ultimately named " The Leonardo da Vinci Society" after the renowned Renaissance man. This Society was born to promote Italian Culture in the United States after the Second World War, in order to unite people through arts and literature. During those years, there were not many Italian cultural organizations in the area. I met Mrs. Louis Piccirillo when I first arrived in the United States and she introduced me to The Leonardo da Vinci Society. I admired her very much. By mingling among its members, I felt like I never left Italy. They were warm and kind and made me feel welcome.
The pandemic has changed the way we do events and we had to run lots of them virtually. How did the LDV Society cope with the change?
Yes, the pandemic did change our world in a very short time. We really had to change fast, some of us had never used Zoom before and we adapted not to miss our lectures. We discussed it with the members of the Cultural Committee and decided to have writers, singers, musicians present various topics, such as music with Pasquale Esposito, a singer from Naples. We were able to offer lectures, interviews, and a film, all events chaired by Professor Elisabetta Nelsen and organized by Amelia Antonucci and the Cultural Committee. We presented the movie, It will be chaos by Lorena Luciano and Filippo Piscopo, who was the winner of the HBO Emmy Awards, and an interview with local people left to cope with their own economic problems. We had a lecture with Dacia Maraini on her book Trio, a story of two friends, a man, and the plague in Messina. We had Marcello Simonetta, a writer who presented All Machiavelli's Men, giving us the privilege of addressing various questions in his book while touching on an era of inequality and corruption. We also celebrated the 700th anniversary of Dante Alighieri's death with A Poet in the Kitchen. Food and Wine in Dante's Divine Comedy, hosted by Dr. Danielle Callegari, Assistant Professor of Italian studies at Dartmouth University.
Talking about contributions to the community, the LDV Society hosts a Gala every year to give recognition to Italians who made an impact on their field. Why is that important?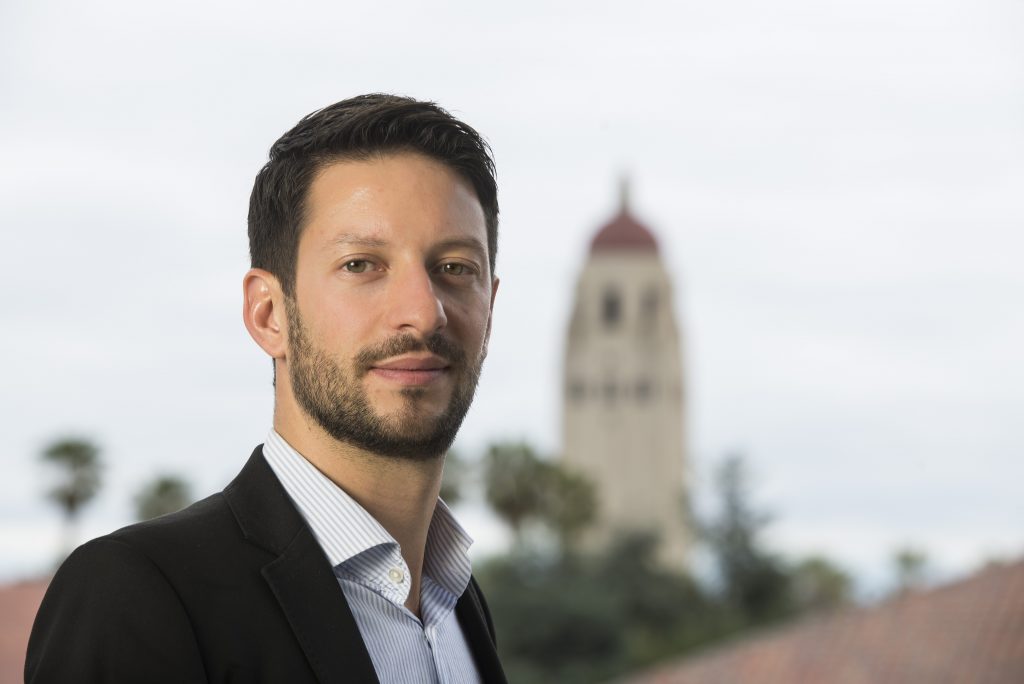 I really love this initiative as a contribution to the community, to raise funds and offer scholarships to deserving individuals. My dad was a linguist, a professor, and an engineer. His passion was teaching, for free, to underprivileged students in our neighborhood in Treviso, Italy. He inspired me with his sense of duty towards less privileged people and made me understand we need to pull together to help others and to reward people that pursue studies for the good of Humanity. This year, with my friend and Vice President of the LDV Society, Dr. Ezio Valdevit, we decided to add a third scholarship. We made that happen with the cooperation of the Cultural Committee led by Dr. Elisabetta Nelsen and Amelia Antonucci.
The organization is now getting ready for more events. What should we expect for next year?
We had originally planned a very interesting event in October but we had to cancel it due to a devastating storm that hit San Francisco. We postponed it to January 13 of next year, when we plan to have a wonderful, moving presentation by Carey Perloff. It is a discussion of a new play about Edgardo Mortara, whose story has been reimagined by Perloff, the Artistic Director Emerita of the American Conservatory Theater, and inspired by David Kertzer. We will pursue our quest to bring knowledge and pleasure in a live environment. Due to the pandemic and elements beyond our control, the Board of Directors and I decided to move the young students' awards to 2022.
The three recipients of the Leonardo Awards were selected, as always, by ISSNAF (The Scientists of the North America Foundation) in a process led by Dr. Max Fratoni.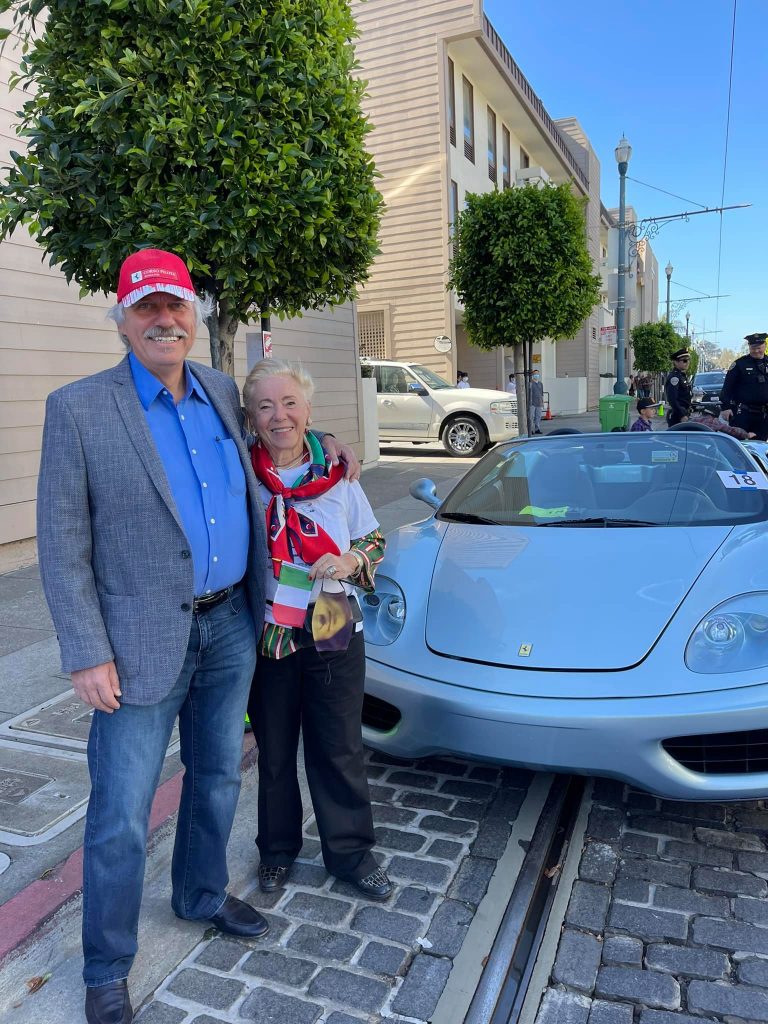 Matteo Cargnello works at the Department of Chemical Engineering, Materials Science and Engineering, and at the SUNCAT Center for Interface Science and Catalysis at Stanford University. Matteo Cargnello received his Ph.D. in Nanotechnology in 2012 at the University of Trieste, Italy. He was then a postdoctoral scholar in the Chemistry Department at the University of Pennsylvania, before joining the faculty at Stanford University in January 2015. He is currently Assistant Professor of Chemical Engineering. "As an Italian immigrant, it is an honor to receive an award related to one of the most creative scientists that ever lived, reminding ourselves of the great traditions we bring here in the US from our culture, while also contributing to creatively solving important challenges that know no borders," Mr. Cargnello said.
Dr. Roberta Sala is currently an Instructor in the Obstetrics and Gynecology Department at Stanford University and is affiliated with the Institute for Stem Cell Biology and Regenerative Medicine. She graduated with her Bachelor's and Master's degrees in Molecular Biology from the University of Padua, Italy. She got her Ph.D. in Clinical Oncology at Imperial College London and worked for the Biology Department at Stanford. She then moved to the Obstetrics and Gynecology Department in 2018, focusing on the generation of human gametes from human pluripotent stem cells. For Dr. Sala, "It's a great honor to receive the Leonardo Award, which is particularly welcome this year as a recognition of our hard work during a time when a lot of us were not allowed to visit our home country. Being associated with the genius that was Leonardo is not only flattering but also a reminder of our traditions and the importance of our culture all over the world."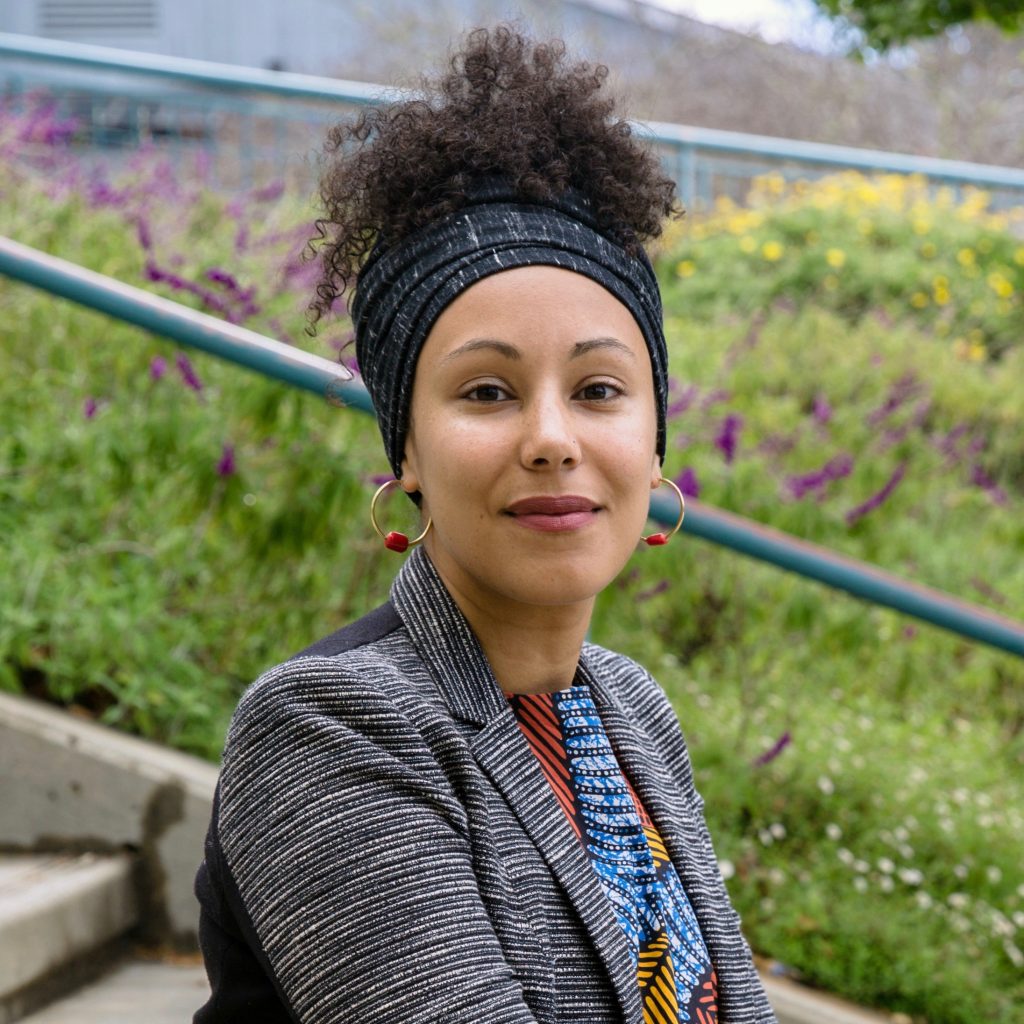 Camilla Hawthorne is Assistant Professor of Sociology at UC Santa Cruz, a principal faculty member in the UCSC Critical Race and Ethnic Studies Program, and a faculty affiliate of the UCSC Science & Justice Research Center and Legal Studies Program. Her forthcoming 2022 monograph with Cornell University Press — Contesting Race and Citizenship: Youth Politics in the Black Mediterranean — explores the ways citizenship has emerged as a key terrain of struggle over racial nationalism in Italy. In 2020, she was named as one of the national Italian newspaper Corriere della Sera's 110 Women of the Year for her work on the Black diaspora in Italy. She stated: "As a Black Italian and as a scholar whose work asks difficult questions about the very definition of what it means to be Italian, it is very meaningful to be recognized by such a prominent Italian-American organization. My work is highly interdisciplinary, drawing on geography, Black studies, Italian studies, anthropology, and science studies; in the spirit of Leonardo da Vinci's radically boundary-crossing intellectual legacy, I believe that today's most pressing social and political problems require approaches that reach across and trouble taken-for-granted boundaries between fields of inquiry."
The Gala is open to everyone and tickets can be purchased by visiting the LDV Society website https://www.davincisanfrancisco.com