I could become vegetarian any moment of my life, save for a few foods which I passionately like. My mom's stuffed involtini rolls, a slice of well-aged prosciutto di Norcia and our family's cotolette served with a green salad and a few lemon wedges. My mother's cotolette is revered in my family. A cotolette dinner is considered a special event and, no matter how many cutlets are cooked, there will never be leftovers. The secret is in the seasoning of the breadcrumbs and in using thinly sliced meat, fried to luxurious crispness in plenty of hot oil.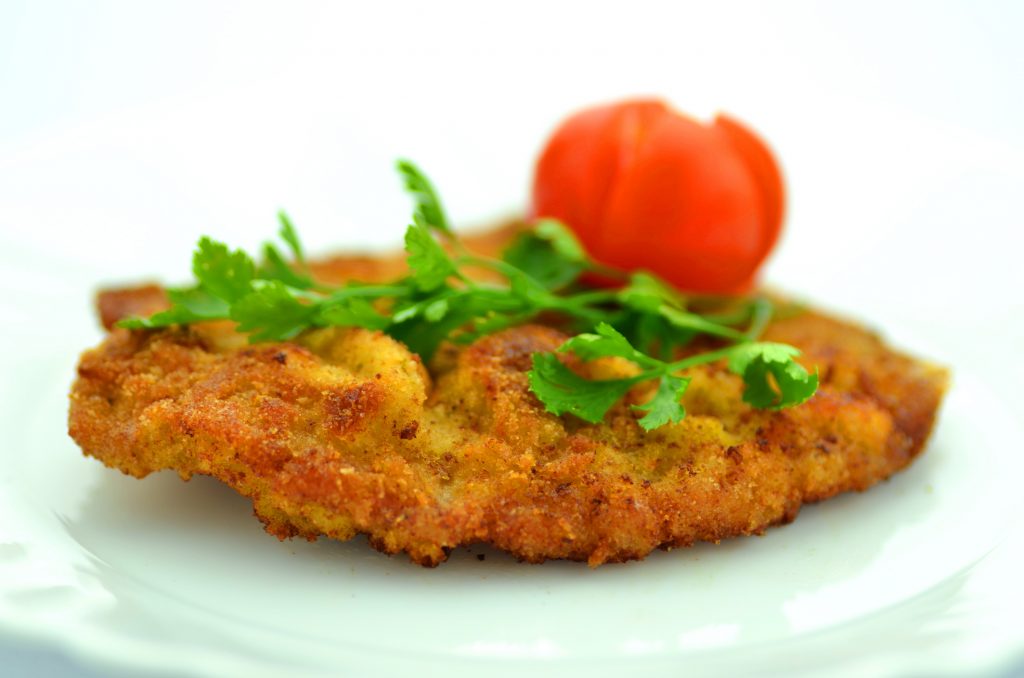 The recipe is obviously similar to the world-famous veal cutlets, cotolette alla Milanese, but more fragrant and interesting. Being Umbrian, I use top quality pork loin, but I would not be opposed to using beef or thinly sliced chicken breast instead.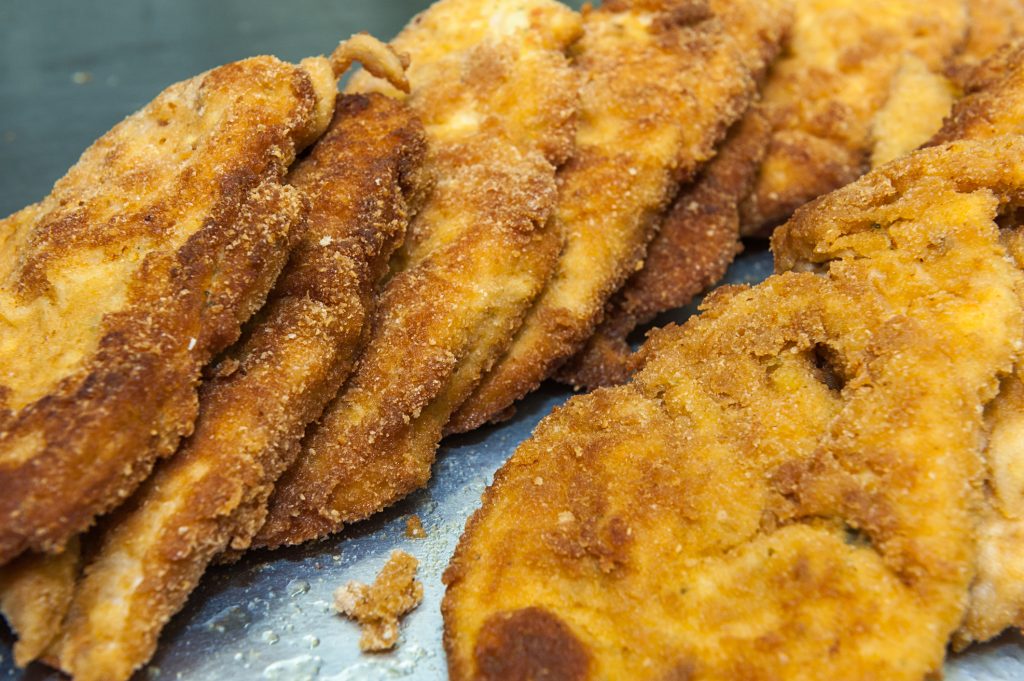 Ingredients (serves 3-4)
For the cutlets:
• 400 g (1 lb) pork cutlets, thinly sliced
• 1 egg
• 1 cup seasoned bread crumbs (see next recipe)
• vegetable oil for deep frying
For the seasoned bread crumbs:
• 2 cups (300 g) bread crumbs (or GF substitute)
• 3 tablespoons grated Parmesan cheese
• 1 teaspoon salt
• 2-3 tablespoon flat leaf parsley, finely chopped
• 1 large garlic clove, very finely chopped
• a sprinkle of black pepper and salt
To make the seasoned breadcrumbs:
In my house, these fragrant garlicky bread crumbs are used like gold dust, to improve everything. Besides the cotolette described in this recipe, you can use the seasoned breadcrumbs to make Italian style meatballs or to sprinkle over a fish fillet. In this case, add a little olive oil to the bread and decorate the fish with a teaspoon or two of capers, a handful of black olives and cherry tomatoes before baking.
You can also add some tomato sauce to the bread, and braised minced meat if desired, and use it as a stuffing for baked tomatoes, eggplants or zucchini.
I am not really fond of store-bought breadcrumbs, so whenever possible I make my own. I use leftover bread which I break into chunks and air-dry inside paper bags or I toast it in an oven set to a low heat, then grate it in a food processor.
Use the seasoned breadcrumbs fresh or make several batches and keep in the freezer.
To prepare the cutlets: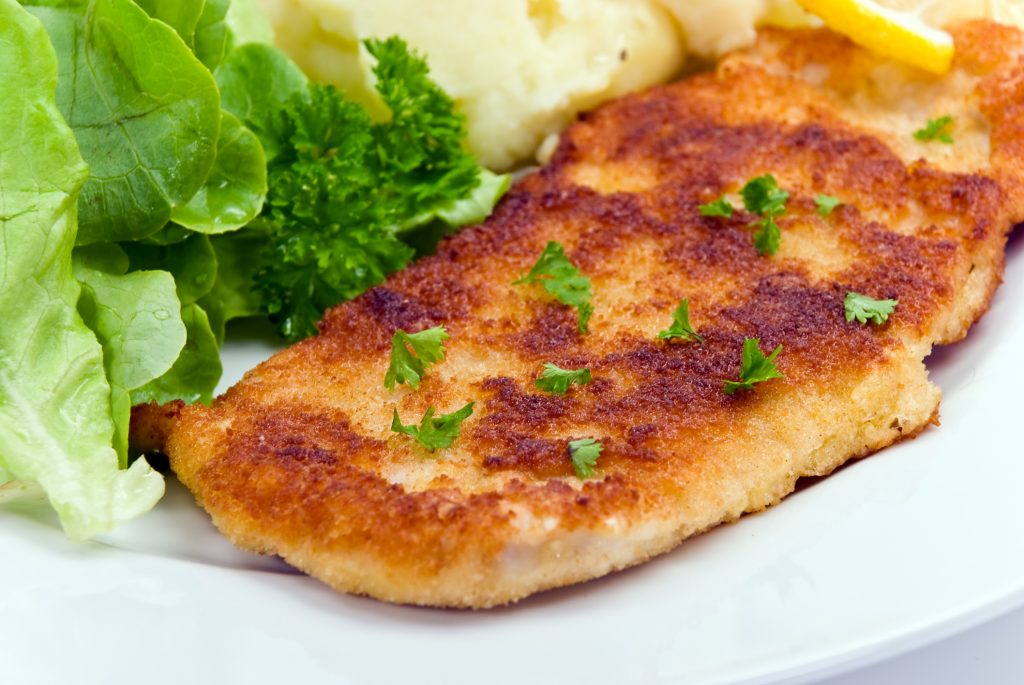 Gently pound the cutlets to 1/8-inch (about 3 mm) thickness. Spread the bread crumbs on to a large shallow dish. Lightly beat the egg in another shallow bowl.
Dip cutlets in egg, then dredge in bread crumbs. To obtain a quite dense and even coating of bread crumbs, after dredging, press the slices with your hand against a cutting board. Dredge twice if necessary. Arrange on a clean dish.
Heat 2.5 cm/1 inch vegetable oil in a skillet over a moderately high heat until hot but not smoking, then fry 2-3 of the cotolette at a time, turning over once, until golden, this will take about 2-3 minutes.
Dry on paper towels, then transfer to a dish and serve immediately.
As the meat is thin and the cutlets quite crisp, they can be served at room temperature – but not refrigerated- as finger food for a party. You can prepare them a couple of hours in advance and tear them into bite size chunks.
Letizia Mattiacci is a cookbook author and owner of Alla Madonna del Piatto Cooking School and Agriturismo in Assisi, Umbria, https://incampagna.com. This recipe has been previously published in Mrs. Mattiacci cookbook entitled "A Kitchen with a view."