If you have been an English major in university, mentions of Otranto immediately bring to mind the dark, ghostly atmospheres of Horace Walpole's Castle of Otranto. Surprisingly enough, though, this beautiful town in the region of Puglia, known also for being the eastern-most settlement in Italy, does not evoke necessarily eerie thoughts in its visitors. Quite the contrary, in fact. With its blue and emerald waters, its white washed homes and, yes, also its gothic castle, Otranto is more of a quaint universe to discover than a scary horror movie set.
Let us walk through five of the city's most beautiful and unmissable "secrets."
You're in Italy, but with a clear view of the East
Otranto, we said it, is the eastern-most place in Italy. It is also known as our Porta d'Oriente,  or door to the East, and not only because of its geographical location. Historically, the city – and the whole of Salento – always had close connections with the East: on one hand, locals would fear the incursions of Saracens along the coast, but they also greatly benefited from the cultural and artistic connections with people from the Middle East, with whom they entertained commercial relations.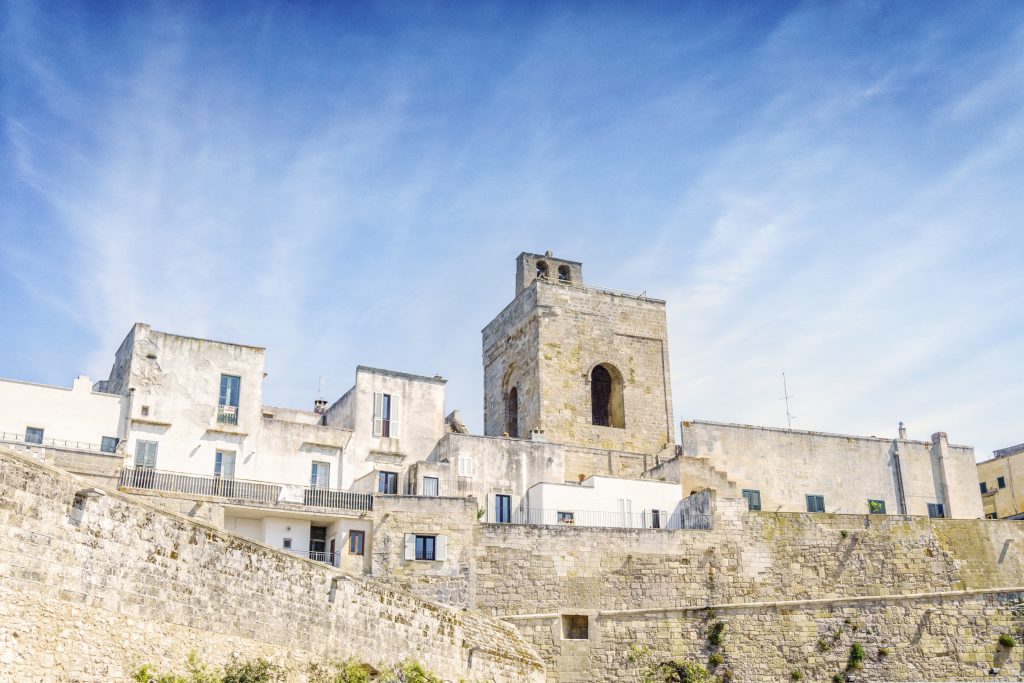 Otranto is history
From its castle to its beautiful cathedral, Otranto carries history within. From here, the sixth crusade, organized by Frederick II, left for the Holy Land. The town's historic center is perfectly preserved and characterized by small alleys and winding paths lined by colorful shops and homes; because of the beauty and perfect condition of the ancient core of the town, Otranto is one of the Borghi più Belli d'Italia, a selection of villages and towns across the country characterized by their artistic value and the quality of their preservation. But the beauty of the city extends outside the old town, and runs all along the water, with newer areas embracing the bay and enclosing a crystal-clear sea.
Otranto is mystery and art
Otranto's cathedral is the largest church in Puglia. Dedicated to Santa Maria Annunziata, it was consecrated in 1088; it is 54 meters long and 25 meters wide, build upon 42 monolithic columns and its imposing majesty is surpassed only by the breathtaking beauty of its most famous feature, a 12th century floor mosaic, one of the largest and best preserved in the world. Of course, a few words should be spent on Otranto's iconic castle, inspiration and location of what is considered the first gothic novel ever written. Initially built in the 15th century by the Aragona family, the castle we see today is the result of several modifications carried out throughout the centuries; the castle had a clear defensive value and was part of the original fortifications of the city. Not far from the city, around 5 miles south of it, we encounter the Grotta dei Cervi or Deer Cave, near the town of Porto Badisco. The cave was only discovered in the 1970s and it is characterized by the presence of well preserved prehistoric wall paintings. Initially, it was named Grotta di Enea or Aeneas Cave, in honor of the Trojan hero who, in Virgil's epic tale, had first set foot on Italian soil just there, at Porto Badisco. However, the name was changed after the many wall paintings depicting deer and stags were found, highlighting the importance of these animals to the ancient inhabitants of the area.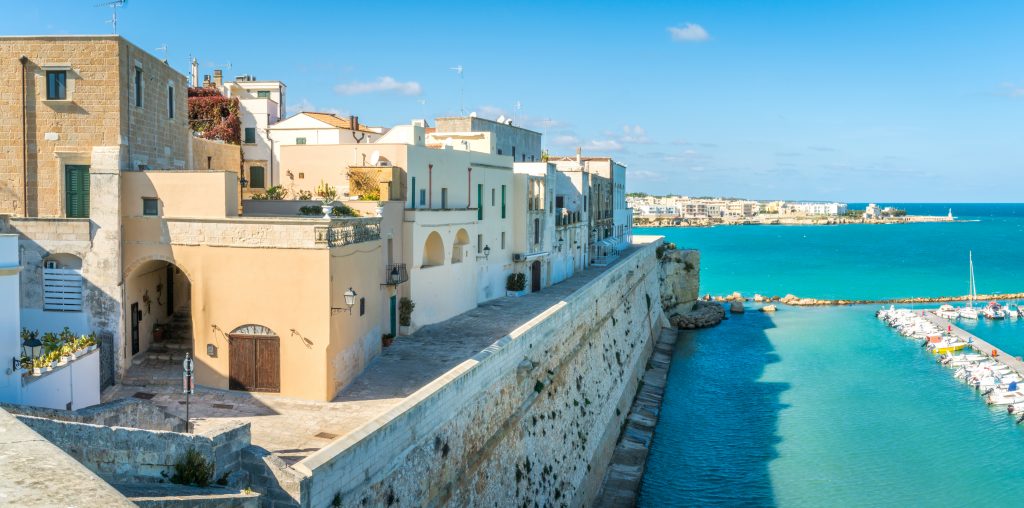 The crystal-clear sea of Otranto
Otranto is regularly awarded a Bandiera Blu (blue flag) by Legambiente, which means both its sea and beaches are clean and well kept. Sea lovers will find all they need in Otranto, whose beaches vary from white and sandy to rocky: there are, of course, stabilimenti for those among us who rather enjoy a lazy, all comforts included vacation, but also plenty of natural beauty to explore, including under water, for those who have more of an adventurous side.
Otranto is conviviality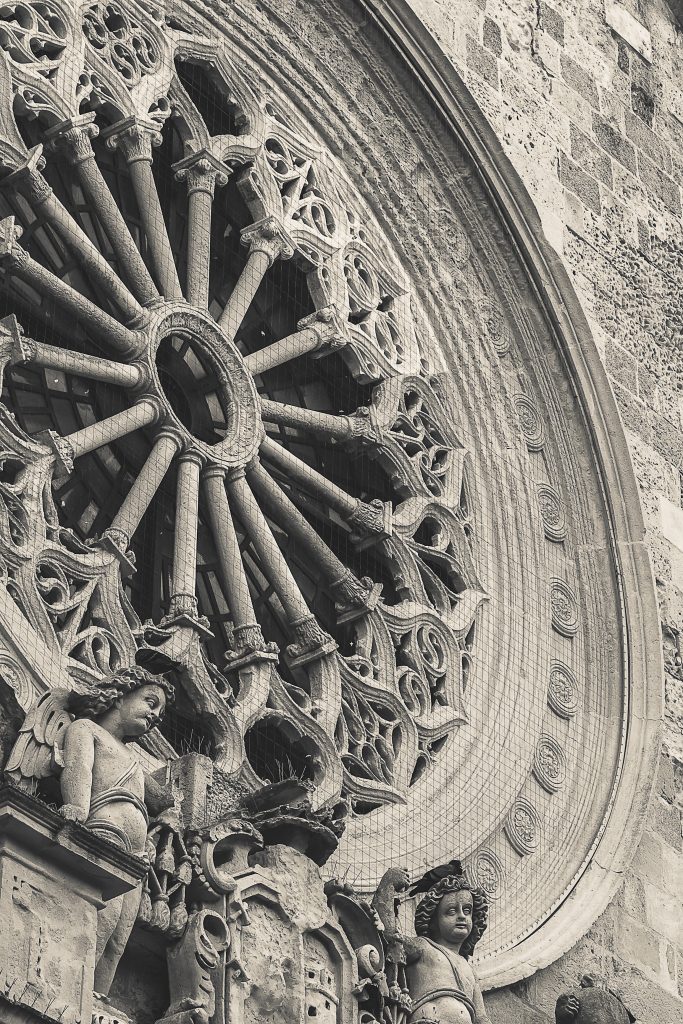 As you would expect being in the South of Italy, Otranto is also known for its people's friendliness and its delicious food. Otranto is not a large place, so it's easy for visitors to feel quickly at home; locals are used to tourists and welcome them every summer with joy. Of course, food is an important aspect of local attractiveness and Otranto presents local Salento dishes at their best. Among the most famous ciciri e tria, that is, fried pasta with chickpeas, large fried tagliatelle served in a chickpeas broth, which is usually enjoyed in the winter months. More summery, perhaps, is taiedda, a typical seafood dish with rice, potatoes and clams, as well as other main dishes like homemade pastas served with tomato and lamb sauce, or the traditional spelt soup, enriched with seafood and redfish. Dessert lovers will enjoy local almond paste, as well as many delicacies made with ricotta; perhaps, the most popular of all local sweet treats is pasticciotto, a cookie-like parcel made with short crust pastry filled with custard.