Eleonora Silanus, a teacher who has been teaching Italian to foreigners of all ages for over fourteen years, comes to us directly from Assisi in Umbria with a lovely informative podcast called Italiano con Amore. Eleonora's podcast is delivered in Italian, so if you are interested in learning Italian, listening to this podcast is a perfect way to improve your language comprehension skills.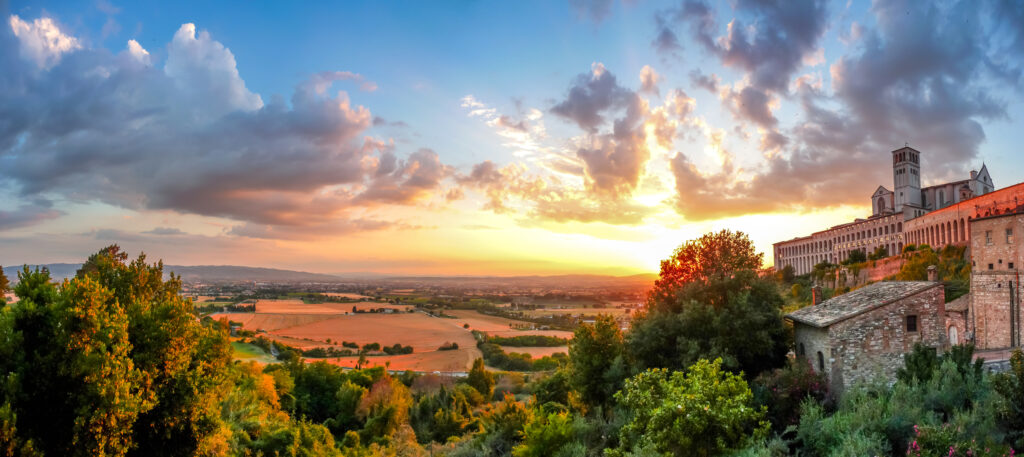 But, Italiano con Amore. is so much more! In each episode, Eleonora shares the best of Italian culture, art, and many uplifting and inspiring tales about her country and the individuals who make Italy so beautiful. It is an authentic immersion experience in all senses of the word.
Eleonora heartily agreed. She added: "When we learn a new language, it is as if we make space in our minds to welcome new thoughts and reflections. If we make contact with new cultures with passion and the desire to understand, we succeed in knowing ourselves and the world around us better."
Eleonora further explained that "Italiano con Amore is curated with attention and care. Among many things, you will learn the origins of the Italian song "Bella ciao," (episode 30), how to make my favorite dessert — Tiramisù, (Episode 41), and where Carlo Collodi, the author of Le Avventure di Pinocchio," came up with his story in the first place (Episode 10)."
Italiano con Amore is produced all in Italian, but because Eleonora has a smooth, lyrical voice and speaks slowly and clearly, it is easy to follow along and understand. Take it from me — la Studentessa Matta — and start listening to Eleonora Silanus's authentic Italian podcast Italiano con Amore. When you do, you will be transported to Italy; you will smell the coffee brewing, hear the clinking of tiny ceramic cups and saucers, and see the broad smile of the Italian barista serving it to you.
You can find Eleonora's Free Podcasts on Spotify or any of your favorite podcast providers (Google Podcasts, Overcast, Pocket Casts, Radio Public.) On The Italiano con Amore website, you will find companion articles to her audio posts and exercises to test your Italian listening comprehension.
If you'd like to practice conversation skills and chat with someone about what you have learned from Eleonora's podcasts, I offer Italian conversation sessions on the StudentessaMatta.com website. Mi piacerebbe fare due chiacchiere con te. It would be my pleasure to chat with you in Italian about Italy! Let's Chat in Italian!