We don't need to explain what the idea of Made in Italy is. It stands for a series of key characteristics, quality above them all, but also know-how, attention to detail, and reliability. And while food and fashion are probably what first comes to mind when thinking of it, more industries are contributing to its popularity across the globe.
Made in Italy: how much do we really export?
According to 2019 data, Italy is the 8th largest exporter in the world, and the 5th when it comes to commercial surplus behind China, Germany, Japan, and South Korea. And while the pandemic may have slowed down the economic power of our country, Made in Italy and its export remains key for Italy's economic health and wealth. According to the Osservatorio del Ministero dello Sviluppo Economico (the Observatory for the Ministry of Economic Development), our main business partners are three: Germany (12.4%), France (10.5%), and the US (9.6%), where made in Italy products are particularly appreciated. But what do they buy from us, exactly?
A big surprise on top – and in second and third place
Contrarily to what we may believe, it isn't food that tops the list of Italy's largest exports, nor is it fashion and accessories: it's pharmaceutical products. Italy is the first producer of pharmaceutical products in Europe and we export the equivalent of almost 3% of all the medications sold in the world. The Italian pharmaceutical sector employs 66,500 people across the peninsula, with the main production hubs in Tuscany, Lombardy, and Latium. Lombardy is among the most important areas of production for both biotechnologies and pharmaceutics however, it is Latium that exports the most meds.
The second largest Italian export is technical machinery, such as ovens and heating systems, industrial fridges, lifting and moving equipment, as well as portable motorized utensils. In third place it's machinery again, but more specialized: in this category, we find, for instance, large instruments for the production of food and beverages and for the textile sector.
So, food must be in fourth place, right? Actually, no. We still have a long way to go before encountering pasta and chocolate on our list.
Le "Tre F" of the Made in Italy
The "three Fs," food, fashion, and furniture, are the most famous of all our exports but, while they do represent a considerable slice of it, they don't even make the top five in our list. As a matter of fact – collective gasp! – food doesn't even make it into the top ten, and neither does furniture. Clothes and accessories (excluding leather goods) are in 6th position, one step behind cars and other motorized vehicles: think of Ferrari, of course, but also of Vespa, Fiat, and Ducati, as well as bicycles with Bianchi.
But the fact the Tre F are not what we export the most shouldn't make us doubt their importance because they remain key for our economy, as well as a true symbol of Made in Italy. Combined together they count for almost one-quarter of Italy's export, corresponding to 104 billion euro (2019 data). And, according to recent research, food, fashion, and furniture have a very wide margin of growth in key markets such as the US and Japan, which means they are bound to become even more incisive and relevant in our economy, especially during these difficult, post-pandemic years.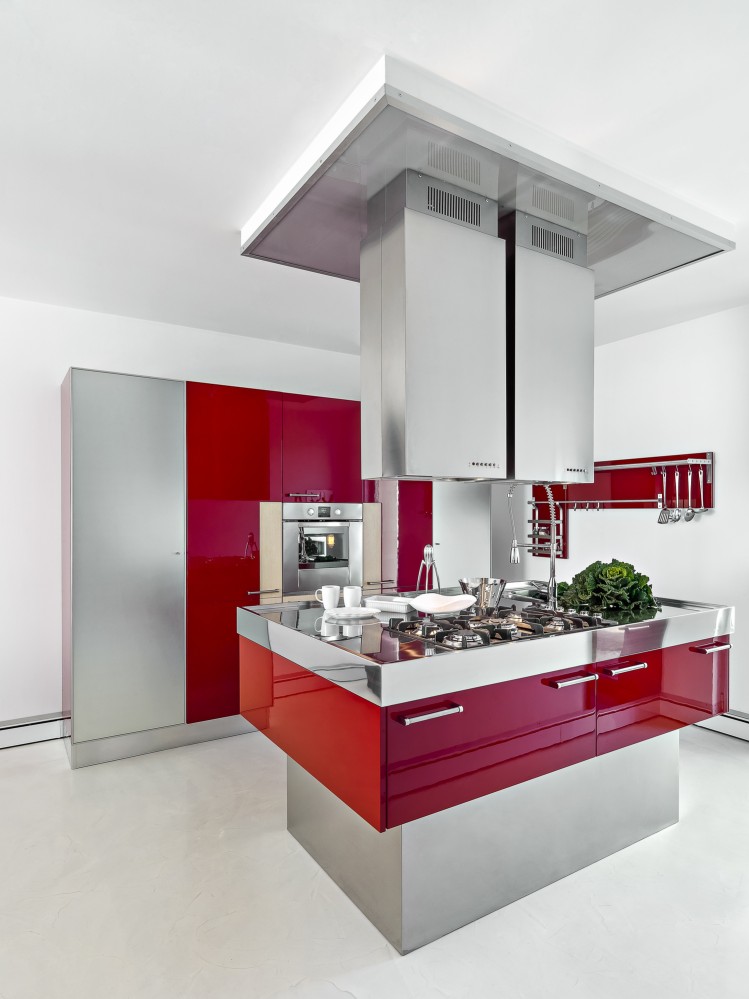 Let's talk about food!
Once again, Germany, France, and the US are our favorite partners here: they all like our food a lot! The US jumps on top when it comes to Italian wine, mineral water, and olive oil. Interestingly enough, China is our first partner for the export of chocolate, coffee, and spices, which are also the most remunerative of our exports, while Canada loves our cheeses.
It is interesting to note that the areas of Italy that export more food abroad may not be those you imagine: it's not Apulia with its olive oil and mozzarellas, nor Tuscany, but Piedmont (more specifically, the province of Cuneo), and Veneto (province of Verona), whose exports are worth a staggering 3 billion euro each. The bronze medal goes to Milan (1,6 billion euro), then Parma, Bolzano, Salerno, and Modena. Cuneo is also the province that registered the largest increase in deals: it looks like the future is golden in the North West.
Buy Italian!
If it's true that most of us are not familiar with Italy's top exports, it's likely that there is something Italian in the aspirin you've just bought or that the oven where your bread was baked comes from the Belpaese, which is nice to think. But, as consumers, we definitely remain more attached to the three Fs, also because these are the "Italian things" we usually buy: nice clothes and quality accessories, good food, and beautiful durable furniture. Let's keep the trend going!