As we celebrate the Week of Italian Cuisine in the World, the spotlight is on Italy's storied culinary heritage also thanks to TripAdvisor's Travelers' Choice Best of the Best Awards, which placed Rome, Florence, and Naples in the top 10 food destinations in the world.
The Awards honor travelers' favorite destinations, hotels, restaurants, things to do, and beyond, based on the reviews and opinions collected from around the world over 12 months. This distinction is part of a rigorous selection process, where fewer than 1% of TripAdvisor's 8 million listings are rewarded. Clearly, this recognition underlines the appeal of Italian cities as leading culinary destinations.
Indeed, food tourism is a substantial and growing segment of the global travel industry. In 2023, the global culinary tourism market is valued at approximately $992 billion, marking a significant increase from the previous year and indicating a vigorous compound annual growth rate (CAGR) of 17.1%. Italy, renowned for its rich culinary traditions and diverse regional cuisines, plays a significant role in this sector. The Italian culinary tourism market in 2022 made around $34.9 billion in revenue, representing about 5%-9% of the global culinary tourism industry.
In Italy, the trend is fueled by a growing interest in authentic local food and beverages, especially when it comes to street food and regional cuisine. The country's government actively promotes this sector, focusing on culinary classes, food festivals, and the development of food museums: these initiatives remain key not only to attracting visitors throughout the year but also to ensuring Italy's rich culinary heritage is safeguarded and celebrated. In this context, of course, we can't forget the incredible pull of Italian wine and wine heritage, with winery tours in regions like Tuscany and Piedmont attracting approximately 15 million tourists annually, contributing to 27% of wineries' turnover and 36% of the other activities in the territorial tourism chain. This sector also plays a crucial role in supporting rural communities, with a total annual turnover of 42 million euros​ every year.
But now, let's get to the heart of the matter: why did Rome, Naples, and Florence make it to the top ten of the Travelers' Choice Best of the Best Awards? It's hardly a mystery, but it's certainly a delicious excuse to dive into the culinary treasures of these cities! So, let's grab a fork, and take a look at the reasons why the world thinks here you can really have the best food in Italy!
The cuisine of our beloved capital, Rome, is a thing made of history and simplicity and truly represents Italian gastronomy in its essence. The city's culinary heart beats through its pasta, where the iconic Amatriciana, Cacio e Pepe, Carbonara, and Gricia stand as, perhaps, the best-known staples of its rich tradition. Beyond these celebrated dishes, Rome's gastronomic repertoire extends to include ravioli, lasagne, and gnocchi. For Italian Americans, a dish that deserves special mention is Pasta Alfredo, a Roman creation that continues to be served in its original splendor at Alfredo alla Scrofa.
Rome has a lot to say also when it comes to street food, something tourists can't get enough of. Dating back to the Roman Empire, where vendors peddled fried fish and warm chickpeas, Rome's street food scene has evolved profoundly through history: the Jewish ghetto of the 16th century, known for frying fish and vegetables in communal oil, has given way to modern classics like supplì and filetti di baccalà, offering a portable taste of Rome's culinary history.
For street food lovers—and food lovers in general, really—Rome's Street Food and Sightseeing Guided Tour offersa fusion of Rome's architectural marvels with its authentic street food, while the Jewish Quarter Food Tour proposes a self-paced exploration of gourmet treats and historical insights.
Let's move to Florence, where the culinary scene is characterized by an earthy and rustic simplicity. The city's food philosophy, as captured by Emiko Davies in Florentine: The True Cuisine of Florence, is about using every part of an ingredient, a medieval practice of waste minimization. Dishes like ribollita, crostini di fegatini, and lampredotto panini elevate simple ingredients to culinary heights, demonstrating Florence's commitment to tradition and seasonality.
The Renaissance era brought a transformation to Florentine gastronomy, mirroring the artistic elegance of the time in its cooking techniques and food presentation: those were the years of De Medici's court, where, legends say, some of the best, creamiest gelato was made. But actually, when it comes to desserts Florence remains faithful to Tuscany's rural tradition: often bread-based, Florentine dolci, like schiacciata all'uva, capture the city's essence in their nature at once rich, yet comforting and simple.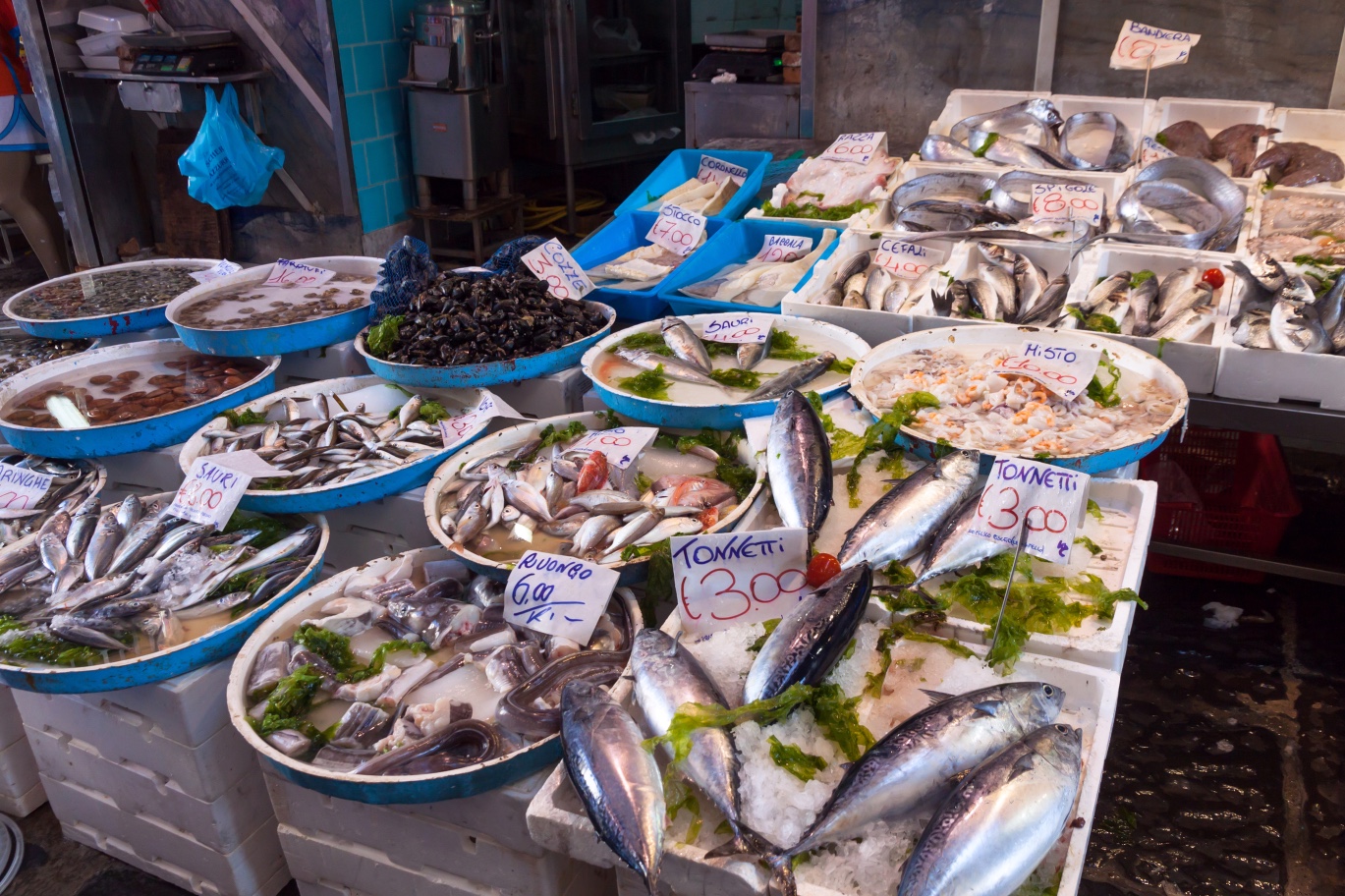 If you fancy taking a tour around Florence and discovering its culinary secrets, you could try immersive experiences like the Florence Sunset Food & Wine Tour, The Other Side of Florence Food Tour, and the Florence Central Market Food Tour, with each offering a delightful deep dive into the city's food culture, from Tuscan wines to local eateries.
Last but not least, Naples, whose culinary identity has been shaped over 2000 years, influenced by Greek, Roman, French, and Spanish cultures. This blend has resulted in a cuisine that ranges from the sophisticated Neapolitan ragù to, of course, the globally celebrated pizza. The 16th century marked a significant shift, with pasta becoming a staple among the common folk. The later centuries saw the divergence of culinary practices catering to different social classes, adding depth and variety to Neapolitan cuisine, which eventually led to the beautiful array of traditional dishes the city is known for today: from simple pasta al pomodoro and pizza, to decadent fried baccalà, all the way to babà and the creamiest and crunchiest of all pastries, the sfogliatella.
If you happen to be in town, you should try the Taste of Napoli Food Tour, an amazing journey through Naples' charming streets, that offers a chance to savor the city's iconic dishes and learn about its food culture from local artisans.
Exploring the flavors of Rome, Florence, and Naples really shows why they're rated so highly on TripAdvisor's top global food destinations. In Rome, you have those classic pastas everyone loves. Florence offers its own simple, heartwarming dishes. And Naples? It's a blend of so many traditions in every dish! Truly, in these cities, you get to experience Italy's incredible food history firsthand: it's easy to see why they're favorites for food lovers around the world.