When visitors arrive on the Seattle campus of the University of Washington, they are greeted by a stunning Gothic masterpiece that dwarfs many of the surrounding buildings — Suzzallo Library. Gaze upwards and notice the library's 18 terra cotta figures, sitting in niches along the facade. The sculptures depict individuals who made significant contributions to learning and culture. Three are Italians — Dante, Leonardo da Vinci, and Galileo. The other sculptures include such influential world figures as Shakespeare, Plato, Benjamin Franklin, Sir Isaac Newton, Goethe, Gutenberg, Beethoven, and Darwin.
Today, the library contains more than 2 million print volumes, and its halls are visited each year by some 2.5 million people. Considered an architectural and historical treasure, it was named in honor of Anthony Henry Suzzallo, who served as the 16th president of the University of Washington from 1915 to 1926.
Suzzallo's family was descended from Italian and Slavic roots. His father, Peter Suzzallo, went to sea at an early age. During one of his voyages, he arrived in New York City where he heard fantastic stories about the 1849 California gold rush. Excited by the prospect of making his fortune, Peter signed on to a ship bound for California, reached Placerville and began to mine for gold.  He did well for himself with his gold-mining venture, enabling him to return to his hometown of Ragusa on the Dalmatian coast and marry a distant cousin. The couple returned to California and settled in San Jose, where son Henry was born in 1875, the eighth of nine children.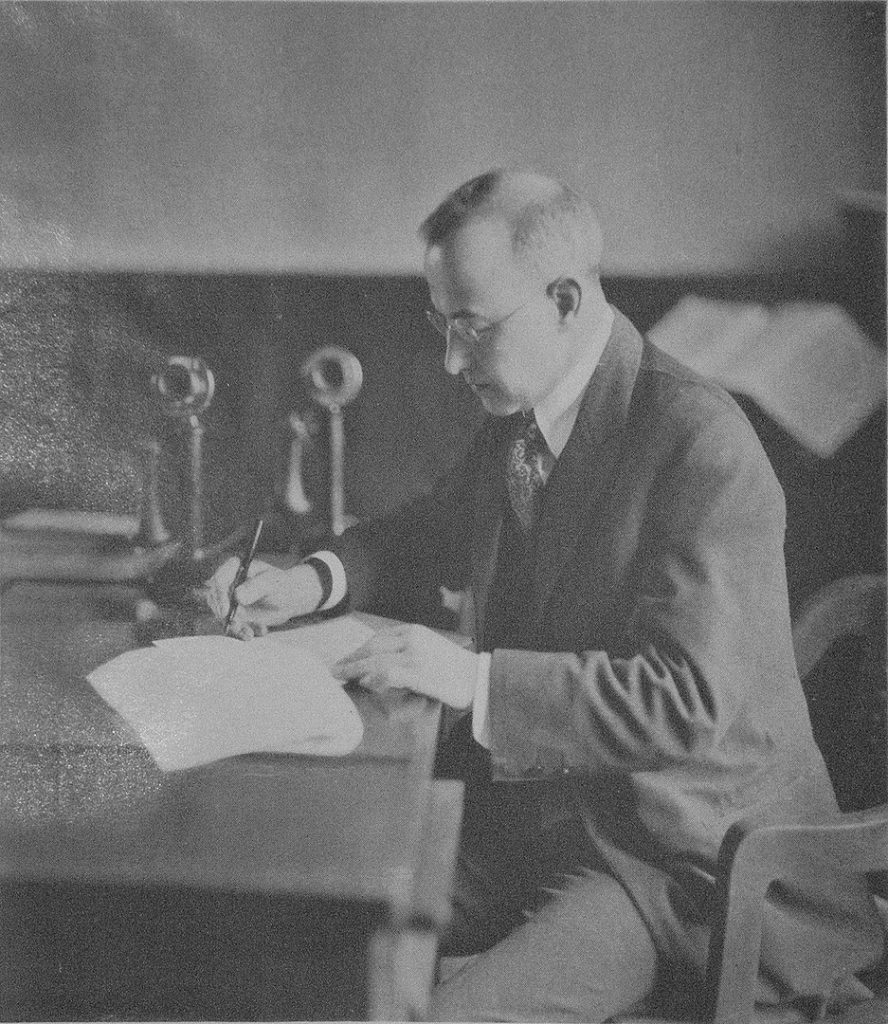 Despite his eventual rise to become a much-admired university president, Henry did not distinguish himself during his early years. After high school, he went to work in a San Jose clothing store. The owners took a liking to him, however. Recognizing his potential, they loaned him money to go to college. He spent two years at a state school and then transferred to Stanford, which had opened only a few years earlier.
At Stanford, Suzzallo hit his stride and excelled as a student. He chose to specialize in a career focused on education, becoming first an elementary school principal and then deputy superintendent of San Francisco's public school system. He went on to get his Ph.D. in 1902 at Columbia, and became a professor at Stanford, Yale, and Columbia universities. In 1912, he married Edith Moore, the niece of a prominent Seattle family.
While teaching at Columbia, Suzzallo heard that the University of Washington was looking for a new president; he indicated he would be interested. The UW board sent a search committee to Columbia to interview him. Columbia's president Nicholas Butler, not wanting to lose the popular professor, nevertheless gave him a stellar recommendation: "There is no man in America who seems to me to possess more qualities, both in mind and in character, that are of the first rank and of the highest importance than Professor Suzzallo."
Suzzallo got the job and was confirmed as UW president in May 1915. In one of his speeches, he promised to "develop a university that will take its place with the best in the country, and which will stand, backed by the community, a vigorous and responsive expression of the community's desire for the best in life that has brought me here."
Short, stocky, and dark-complexioned, Suzzallo's energy and enthusiasm were unbridled. He immediately got busy to learn more about his adopted state, traveling from one end to the other, giving more than 100 speeches. Attuned to Washington's economic potential, within his first year he created the schools of fisheries, marine engineering, commerce and business, and architecture. Then he turned his attention to expanding the physical campus, hiring the local firm of Bebb and Gould to come up with a master plan.
The architects designed a campus made up of two sections: one devoted to the schools of home economics, commerce, liberal arts, and education; the other dedicated to the natural sciences. At the central point was a wide plaza, where a magnificent new library was to be built. Suzzallo envisioned the library as "the soul of the university."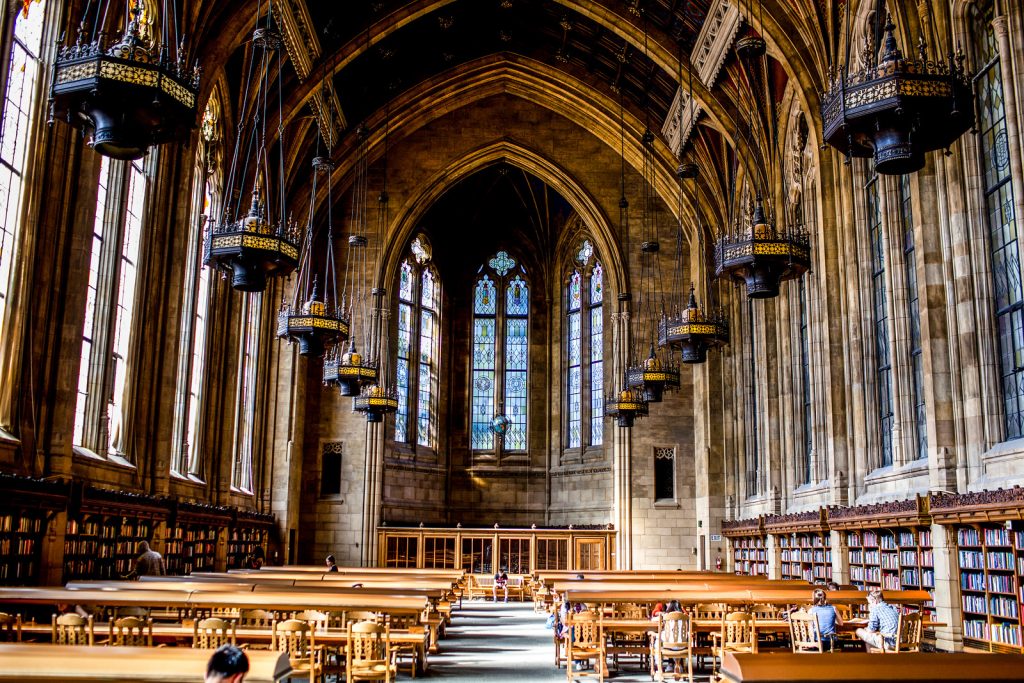 Groundbreaking was in 1923 and the new library opened three years later. It included a grand three-story-tall staircase and a sumptuous reading room with vaulted ceilings that featured vibrantly colored and gilded details. At each end of the reading room was a hand-painted globe, bearing the names of explorers including Marco Polo, Columbus, Amerigo Vespucci, Ponce de Léon, Sir Walter Raleigh, and Francisco Pizarro, among others.
Oak bookcases situated along the walls were topped with hand-carved friezes representing native plants of Washington state: Douglas fir, scrub oak, dogwood, mountain ash, rhododendron, pear, salmonberry, wild rose, and cherry. A total of 28 leaded-glass windows in the reading room incorporated medallions showcasing Renaissance watermarks as part of their design.
In 1927, an article in Pacific Builder and Engineer stated that "This room has been pronounced by experts to be the most beautiful on the continent and is ranked among the most beautiful in the world."
Unfortunately, soon after the library opened Suzzallo's meteoric rise began to fade. His backing of an eight-hour workday for loggers and lumbermen enraged Washington's governor, Roland H. Hartley. Before long, Suzzallo was dismissed from the university and took a position with the Carnegie Foundation for the Advancement of Teaching, becoming its president in 1930.
Henry Suzzallo died in Seattle three years later, only 58 years old. The library, the crown jewel of his administration as president of the University of Washington, was named in his honor following his death in 1933.