Ralph Bufano's decades of museum management expertise have had a major impact on art and aviation museums from Maryland to Missouri, New York to Wisconsin. On the West Coast, from 1991 to 2005, he was president and CEO of Seattle's Museum of Flight, the largest independent nonprofit air and space museum in the world.
Raised in Rochester, N.Y., Bufano inherited his love of aviation: both his grandfather and father were military pilots. He learned to fly at an early age and joined the U.S. Air Force's aviation cadets program. He spent his military career in air-to-air missile installations, attended the University of Minnesota, and then Harvard where he studied business and arts administration.
When Bufano arrived at the Museum of Flight in 1991, it was $2 million in debt. His hands-on leadership, unwavering vision and exuberant personality, along with a supportive board of trustees, helped him turn the situation around.
Today, the museum has a robust $26 million budget, employs about 160 staff, and welcomes some 370,000 visitors each year. Its collection includes more than 175 air and space craft, thousands of artifacts, millions of photographs, a world-class library, and innovative education programs and visitor activities.
Recently, Bufano was the keynote speaker at the 2023 Festa Italiana luncheon, sponsored by the Italian Club of Seattle, where he talked about bringing a piece of Italian aviation history to the attention of Northwest audiences. This article is based on his remarks.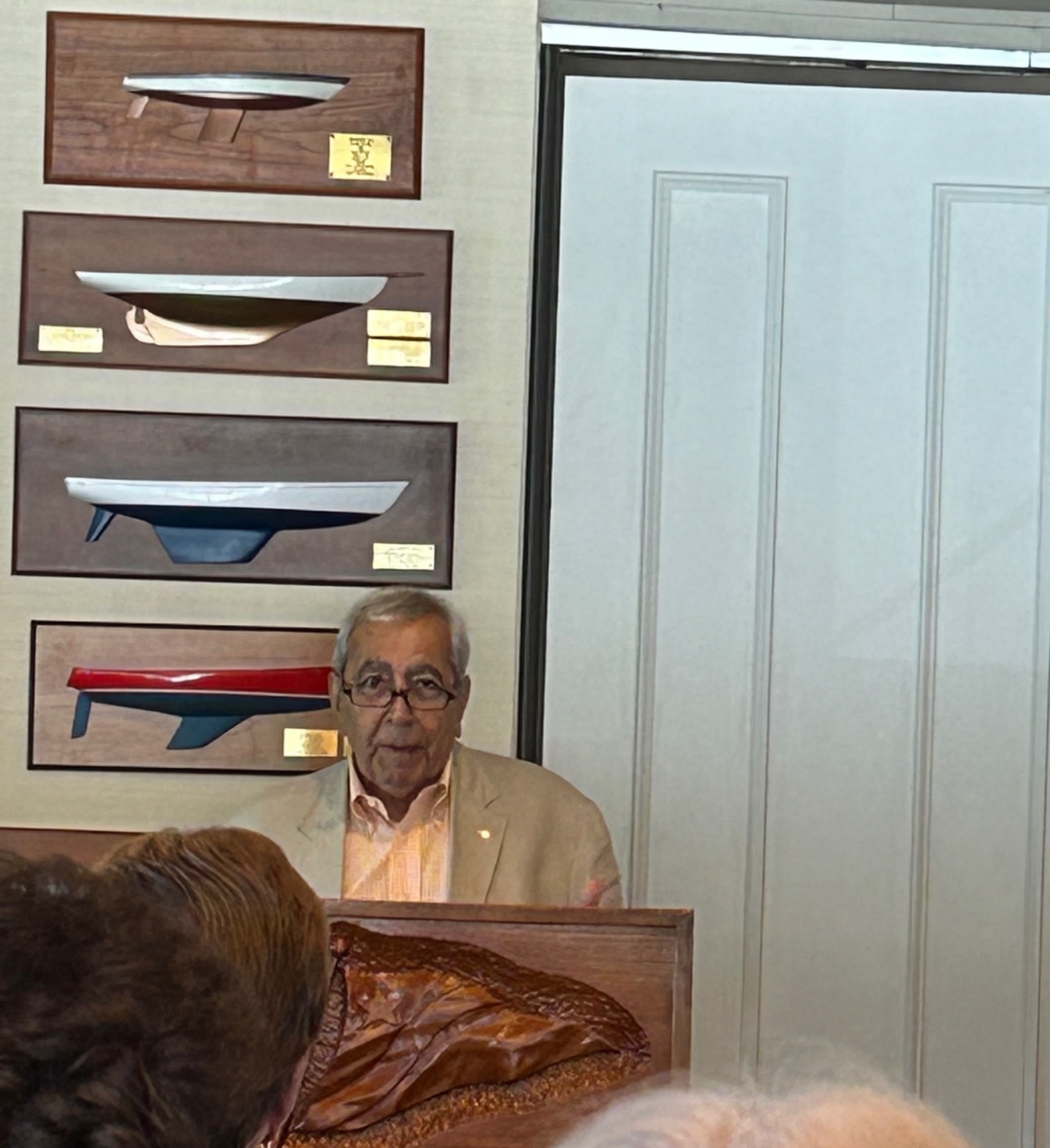 You've had a long career in museums from coast to coast. Tell us more.
I spent 38 years in museum and arts management, beginning at the Corning Glass Center and Museum in Corning, New York. In the Midwest, I worked at the Paine Art Center and Arboretum before taking over as director of the Experimental Aircraft Association Aviation Foundation in Oshkosh, Wisconsin. I led the Kansas City Museum in Missouri and the Ward Museum in Salisbury, Maryland, among other positions.
How did you establish the "Italian connection" at the Museum of Flight?
Most people don't know this, but the most historical exhibit in the museum has its roots in Italy.
Displayed in the World War I gallery is the Caproni Ca 20, a monoplane built by Giovanni Caproni which is the world's first fighter plane. Only one Ca 20 was ever built before the Italian government, on the eve of World War I, rejected the design in favor of heavier bombers. We found this airplane in a monastery north of Milan. The Caproni family had stored it there for more than 80 years.
Who was Giovanni Caproni?
Giovanni Caproni, called Gianni, was a man ahead of his time. He had a gift for science and was trained as an engineer. He became fascinated with aviation as a student in Germany and began building bombers before World War I. He designed his first aircraft when he was only 23. His Ca 9 so impressed the Italian Army that they ordered 200 of them. It was Italy's first mass-produced military aircraft. For his contributions to aviation, the King of Italy appointed him a count in 1940.
How did you acquire the Ca 20 for the Museum of Flight?
When I visited the Caproni's in the late 1990s, the plane was in storage on the second floor of the family monastery. It still had its original fabric, its original engine. Imagine — from 1914! The museum curatorial team told me: don't touch a thing!
I met with Caproni's son, Umberto. I knew others had tried to buy the aircraft, but since I speak Italian, I was able to negotiate with the family in Italian. To convince Caproni of my intentions, I wrote him a letter, telling him why the family should sell the plane to us. I said this would honor your father and the world would see this aircraft on display. And the count said to me: fine, the plane is yours. Let's go to the bank.
At that point, I had to explain that is not how we do business in our country. I told him I needed to return to Seattle and convince my board, then I had to raise the money. We drafted a letter of agreement and sealed the deal with a handshake.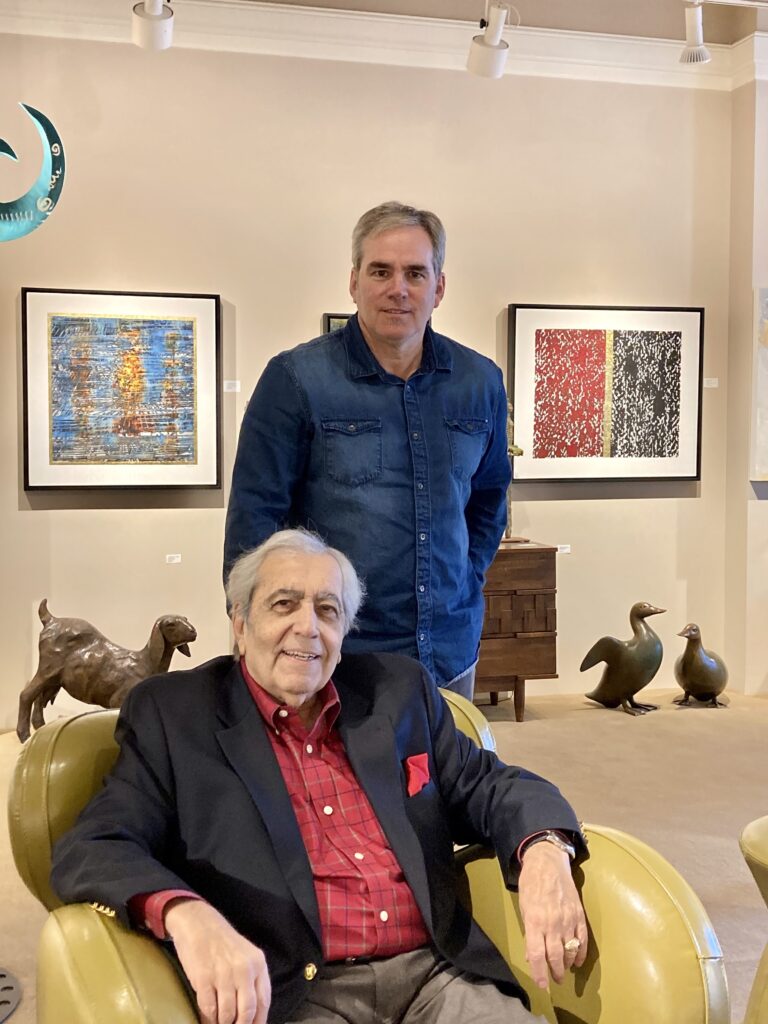 The Ca 20 is on display, so evidently it all worked out.
After I paid the first check for $75,000, the count said, okay, you can have the plane. Pay me the rest when you can. That was it! Retrieving the aircraft from the monastery's second story was an adventure. A crew arrived, disassembled it, and then lowered the parts, piece by piece, out the window. We crated it up and shipped it to Paine Field, north of Seattle. There it was carefully reassembled and taken to the Museum of Flight. We display it as we found it, with its original fabric. Countess Caproni came to the exhibit opening. They are generous and kind people.
Are you still involved in museum work?
In 2005, I started Bufano Management Company, a museum consulting company with my wife Paulette. I am also co-owner of Gallery Mack with my son Michael. It's one of Seattle's oldest art galleries, founded by Barbara Mack in 1977. With these connections in Seattle, I'm staying put. Seattle is my home.