It's the divas chosen by photographer Andrea Pattaro who are going to decorate and illuminate the spaces at Locanda La Fenice, where the exhibition Le Dive, organized by the Bacardi & Martini Group, will take place on occasion of the 77th International Film Festival in Venice.
The faces are those of Monica Bellucci, Lady Gaga, Scarlett Johansson, Penelope Cruz, as well as Madonna, Kristen Stewart, Giovanna Mezzogiorno, Kate Blanchet, Chiara Ferragni, Milla Jovovich, Nicole Kidman and Natalie Portman. The ability to capture moments, to show the essence of a character inside a magical and sacred context such as that of the Festival del Cinema, in the most beautiful city in the world, is that of Andrea Pattaro, a photographer who has been covering the festival since 1984. "I can say that the idea was born at the bar" he tells me, explaining how important it is choosing the location for Le Dive exhibition, which started on the 29th of August. "Locanda La Fenice is a very popular place among Venetians, and it is adjacent to the theater. It's a legendary place because it's a hotel and it hosted Callas, Pavarotti, all the great opera singers. While you drink a cocktail you can hear rehearsal from the theater."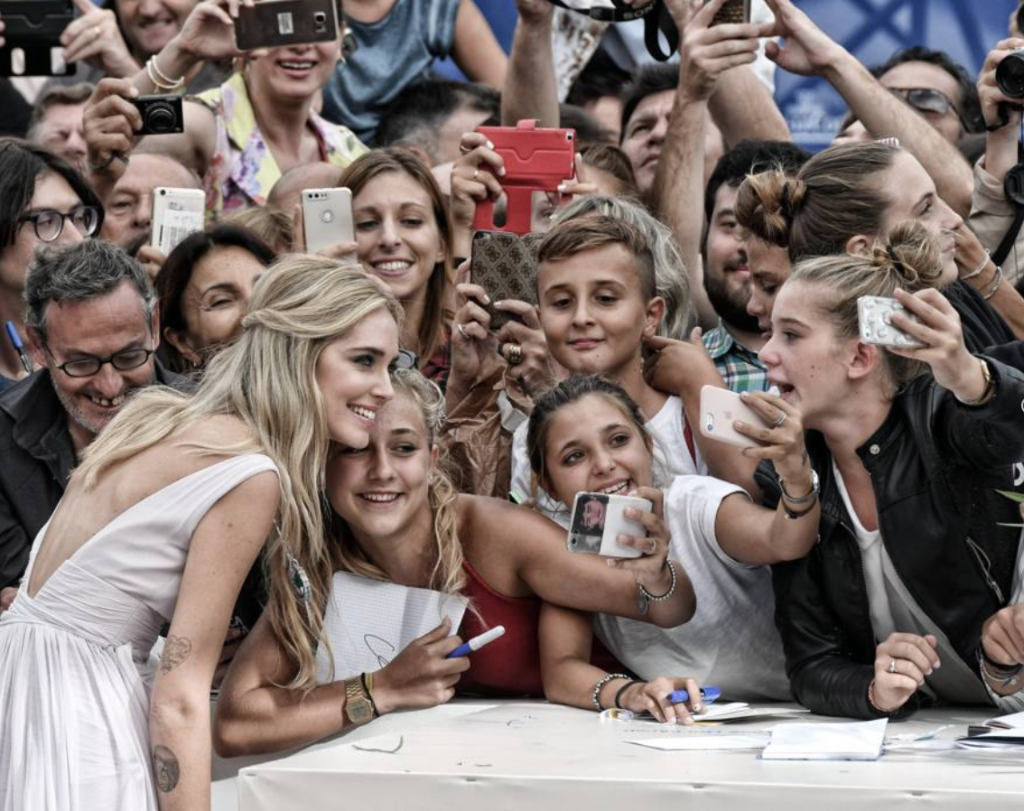 What goal did you have in mind for the exhibition?
We didn't want to do the usual celebration of the past, but rather a tribute to women, at a time when there is so much talk about their rights. We wanted to bring out all their simplicity, in a moment of difficulty like the one we are experiencing. We wanted to take the opportunity of the film festival to give a sense of restart, considering that this is the first major post-Covid event.
How did you choose your shots?
It was not easy for me because I have an immense archive, I have followed the festival since 1984, and therefore I have shots that go back to the black and white negative, to the color negative, and to digital in all its nuances. I had to make some tough choices, 12 pictures out of a million! I chose to focus on the last twenty years; the oldest photo is in fact Giovanna Mezzogiorno's with the Volpi cup, it was 2005. The divas are all caught in various situations.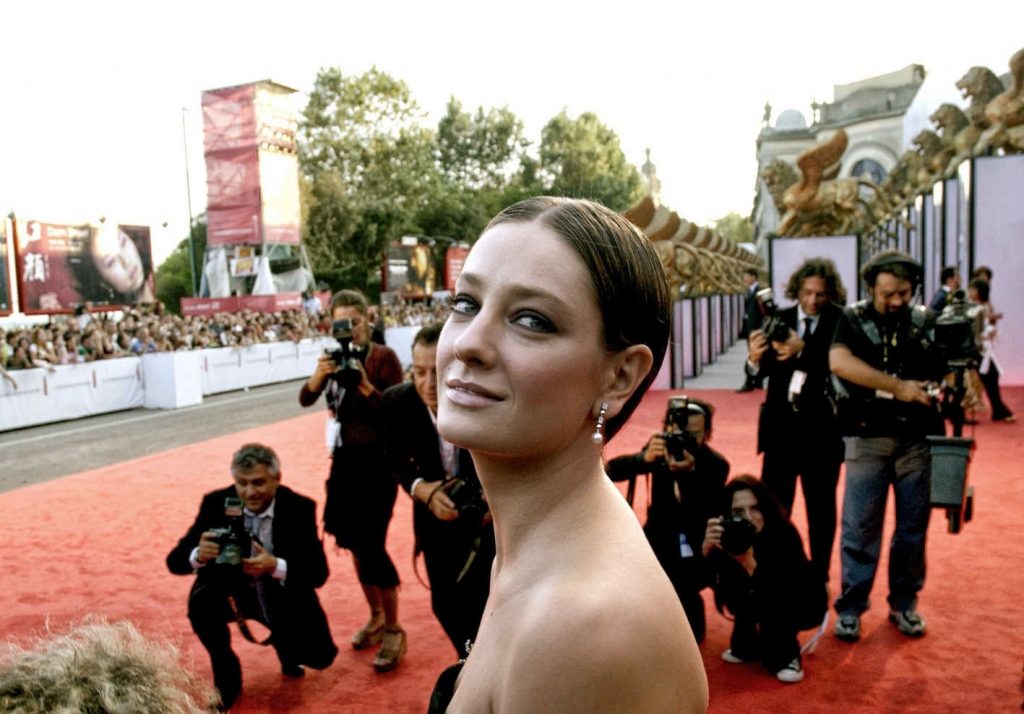 In fact, I was very impressed by Nicole Kidman's photo.
Yes, she was immortalized as she is about to take off her shoes before getting into a taxi. It was a stroke of luck. I was with a colleague and we decided to take a different photo, we went to the other side of the canal. We didn't know what would happen, it's always a risk. By chance she took off her shoes to get into the taxi and it was a unique and special moment.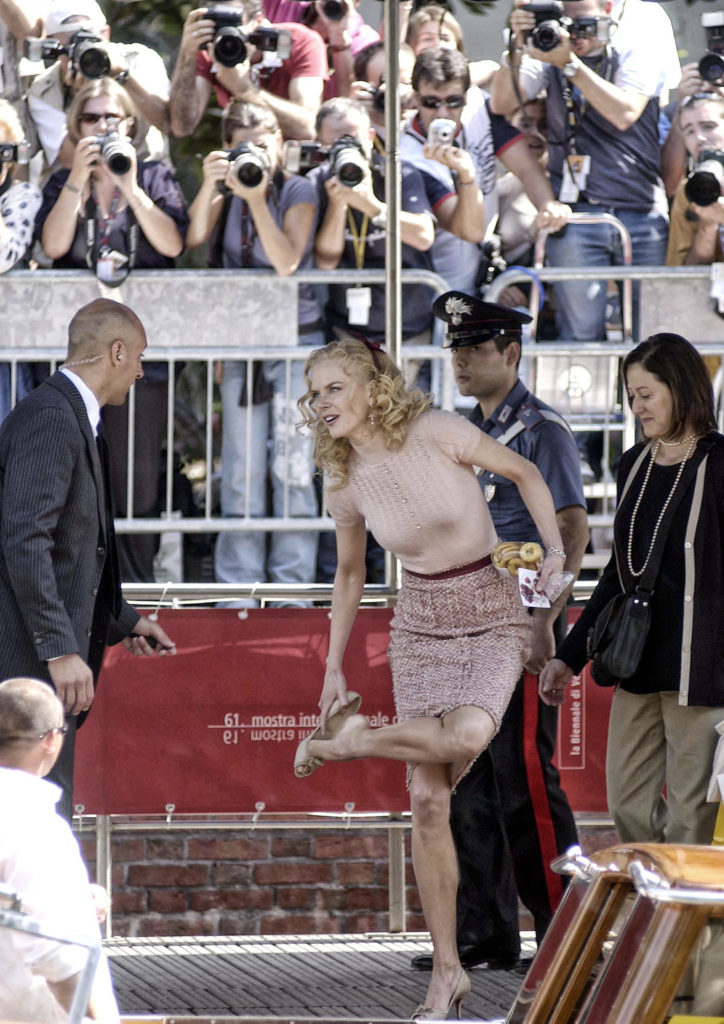 What has changed in all these years?
Our working approach has changed. Back in the days, up until the 1990s, you could schedule an appointment with the actors, you could take them to the beach, meet at the hotel, you could manage the artistic part in a simpler way. The photographer was considered differently, because today everything is conveyed by press offices, or the actors promote themselves on social media. Nowadays the spaces we have left are red carpets and photo-calls, where it is possible to take photos that give a sense of the star in that environment. And only photographers can take those photos; even the star who takes a selfie will never be able to immortalize that moment, in that particular context. Only photographers with their experience can do it.
How have divas changed in all these years?
The relationship with fans hasn't changed much. I remember Tom Cruise when he walked by fans twice to do autographs and please everyone, even if it was 2am. And Lady Gaga last year, after the red carpet in the rain, which was a historical image because there was only her with her white dress on an empty carpet. She decided to go to the Pala Biennale and amazed everyone because no one expected her to arrive there. She got her legs out of the taxi. Venice is a city that leads you to do things like that. I remember Alberto Sordi when he came for the Leone for Lifetime Achievement: we went to pick him up in Piazza San Marco and he came out of the hotel. This city makes you want to stay outside, no one can resist the charm of having a picture taken with Venice behind. Only Venice makes you feel this way.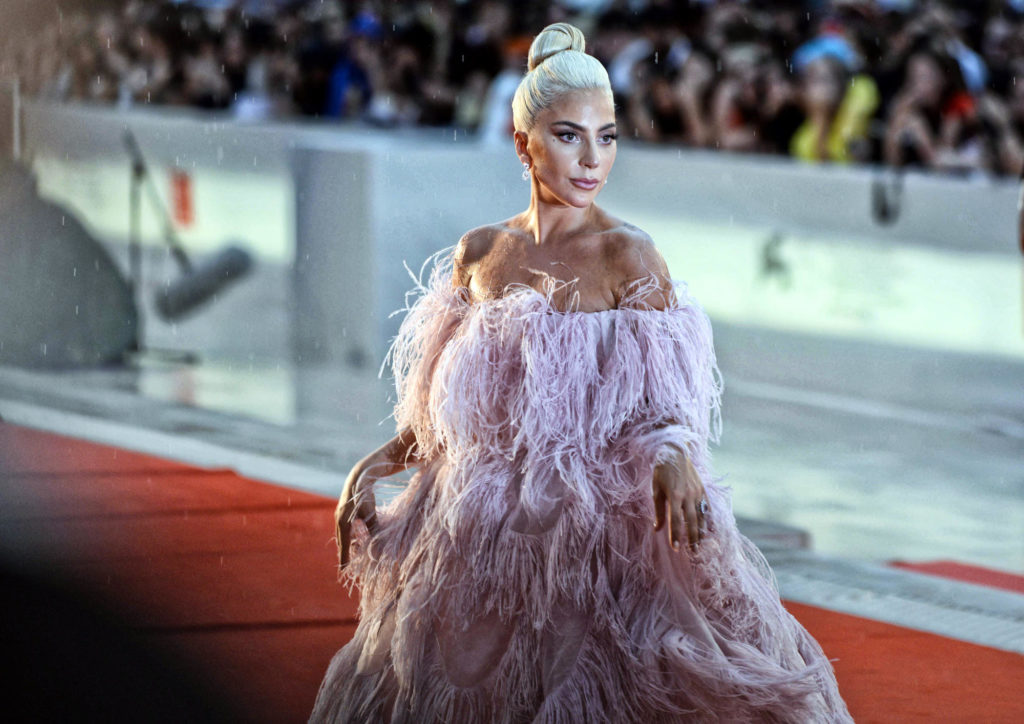 Do you have a particular diva in your exhibition?
Yes, Chiara Ferragni; she is a new diva. We added her because she represents the new, with a crazy following. There is a photo with her surrounded by fans, all young.
Which shot is your favorite?
Giovanna Mezzogiorno's. It is a photo that has been around a lot, and I took it from a somewhat fortunate situation. She arrived and we knew she was going to win the award. We photographed her with the lions behind her, a scenography made by Dante Ferretti, which remained for a few years. Some colleagues asked her to pose with us, so she casually stood next to me, and when they stopped shooting I tapped her shoulder and ask her to turn to me. She looked at me and I snapped, catching her face and the photographers behind. That is a kind of photo you take with luck and the ability to manage an opportunity. That photo says it all and it is another thing compared to a classic red carpet photo.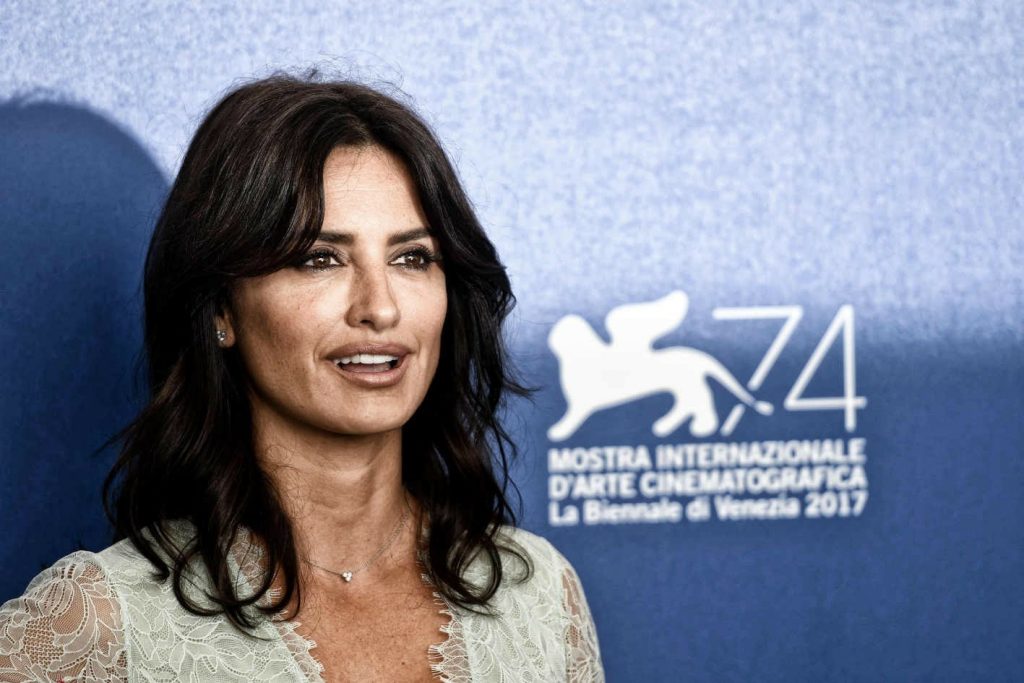 So in your opinion photography is technique, a good eye and also luck?
It is a combination of things. A photographer must have passion first of all, because if you have it, you chase the news and the news comes to you. You must be able to grasp the gazes, the people, to find out about them, grasp the details. It is a journalistic job even if it is often not considered as such. What makes the difference then is the sensitivity of the photographer, the technique is the last part if you like. The discriminating factor is to create the situation, have it come to meet you and exploit it. That's the secret. Even the position, where you place yourself, as in the case of Nicole Kidman's photo. The point of view is essential.
Another photo that struck me was Monica Bellucci's because she looks up. What's the story behind it?
She looked up, I don't know exactly what she was looking at, but that's a particular place, Lady Gaga did the same thing, so did Viggo Mortensen; in the collective imagination, the red carpet of the Venice Film Festival is almost a sacred place. It is a very emotional moment for the actor who participates in the festival and walks the carpet.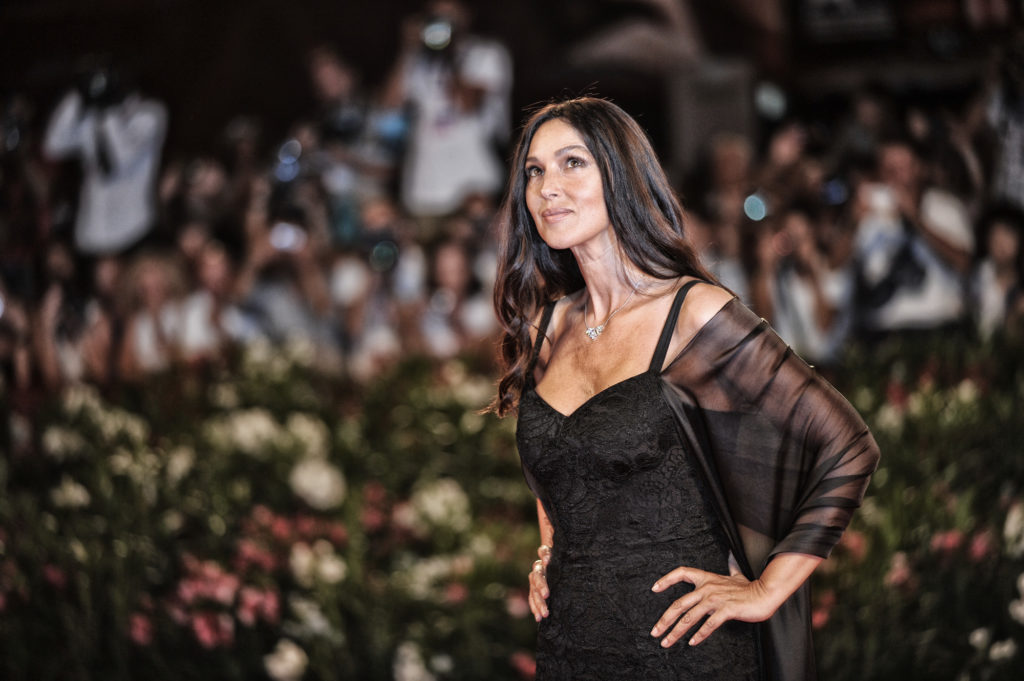 Tell us a peculiarity about the exhibition.
It all started with me and the editor-in-chief of Corriere del Veneto, Alessandro Zangrando, and Gennaro Florio, a mixologist who worked in Cortina, at the historic Bauer hotel in Venice, and now works at the Locanda La Fenice. Gennaro created a cocktail for each diva, for example he had the opportunity to meet Madonna so he knew her tastes and specially created a cocktail with Martini Bianco, ginger and soda with her name.