Italy's Salento region resonates with a rhythmic beat that brings a dance tradition to life: we are in the ancient area of the Grecìa Salentina, where a group of towns and villages, along with the Diego Carpitella Institute created, almost 30 years ago, La Notte della Taranta, a festival celebrating traditional taranta.
The festival, founded in 1998, has its roots in the ancient dance of taranta, a folk tradition that dates back centuries and is linked to the myth of the tarantula spider, whose bite was believed to cause a hysterical condition known as tarantism. The only cure was to dance the taranta, a wild and frenzied dance that allowed the afflicted to release their pent-up emotions.
Through its many editions – this year's is its 26th – La Notte della Taranta evolved from a local tradition to an international phenomenon, attracting over 200,000 visitors each year. The festival's importance lies in its ability to preserve and promote Salento's unique heritage while fostering collaboration between local and international artists. Indeed, the festival has seen participation from renowned musicians and conductors, such as Ludovico Einaudi, Phil Manzanera, and Stewart Copeland. This year, the event promises an exciting lineup, featuring both local talents and international stars, all coming together to celebrate the Taranta dance.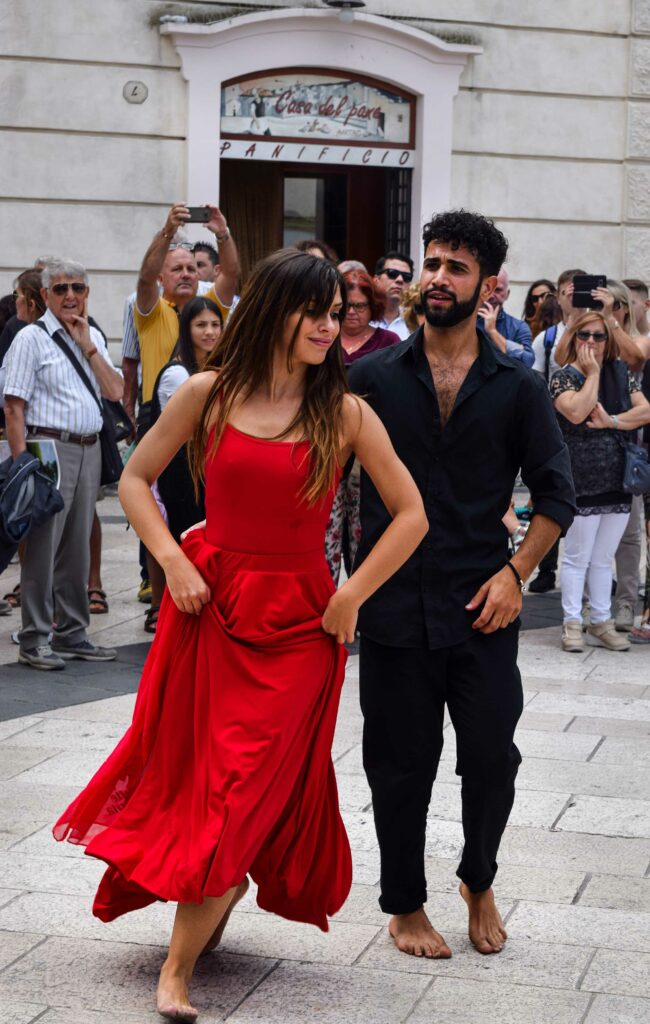 The festival's unique and innovative formula culminates in the grand Concertone finale in Melpignano (LE), a mesmerizing event that draws nearly one hundred and fifty thousand spectators: even the rehearsal the day before is followed by tens of thousands. This year's special guest for the Concertone is famous Italian pop singer Arisa, a Festival di Sanremo winner.
But what really sets this festival apart is the presence of a Maestro Concertatore, invited to reinterpret the "classics" of local musical tradition: assisted by a group of about thirty of Salento's finest musicians, along with exceptional national and international guests, the Maestro breathes new life into age-old melodies, bringing tradition into modernity.
If you wish to experience La Notte della Taranta this year, you are still in time, at least if you are in Puglia already: the Concertone is on the 26th of August!