If you are a musician or an opera fanatic, you are bound to know some Italian, as our beautiful language is regarded as the language of music across the world.
You only need to pick up any score to understand it: piano, pianissimo and forte, allegro, andante, and maestoso are only some of the indications every musician and singer follows every day while practicing and performing. Then, of course, there is opera, whose libretti, the "lyrics" of the musical score itself, have always been very much an all-Italian affair: from Mozart to Handel, they all relied on Italian when it came to their operas, even if Mozart did often opt for his language, German, as well. A notable exception to the trend was Wagner, for whom the use of his native idiom was a signifier of national pride and patriotism.
But why did Italian become the language of music?
We need to take a step back in time to understand, more precisely to the glorious time of baroque, between the 17th and the 18th century. These were decades when Italian music dominated the scene thanks to figures such as Corelli, Scarlatti, and  Vivaldi: their talent made them an example to composers across Europe. Their scores, including indications for tempo and performance, became standard because Italians, back then, were that influential: Italian music was widely famous and performers became accustomed to the terminology used on scores relatively quickly. Soon enough,   composers from every corner of the old continent would use Italian to provide essential performing indications to musicians.
But there is more, and it has a name:  opera. To understand how melodrama became the driving force behind the success of Italian in the world of music, we must take a journey back to 1598,  when Italian composer Jacopo Peri and librettist Ottaviano Rinuccini's first work, Daphne, was represented. Shortly after, in   1600, their second effort, Euridyce, graced the stage of Palazzo Pitti, in Florence. It was the first time that the worlds of music and theatre came together this closely, the first time that poetry and melody merged so seamlessly. However, it would take another handful of years for the new trend to truly go viral, as we'd say today. In 1609, Claudio Monteverdi fathered the first truly successful opera, L'Orfeo,  based on the popular classical legend of Orpheus and Eurydice. While the idea of recitar cantando (or playing a character while singing) has medieval origins, Monteverdi's work was the first to bring to the stage a dramatic piece where actors were singing.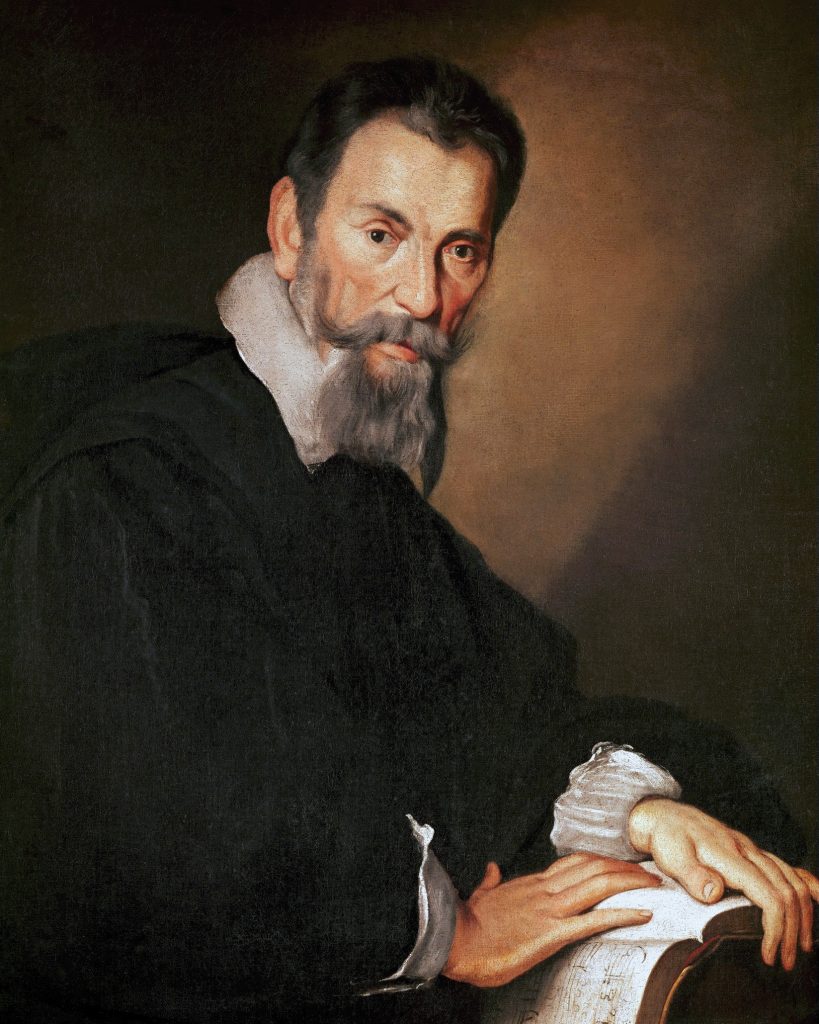 It was the beginning of a tradition that was to keep Italy at the forefront of the world's musical panorama for three centuries.
Opera became popular in Europe and, soon, non-Italian composers began playing around with the new genre. However, it was always Italian librettists to provide words: they became, in fact, so essential that many of them worked internationally, moving to other countries. In the baroque years of opera, the most famous of them all was Pietro Mestastasio, who spent most of his life in Vienna and also collaborated with Mozart for La Clemenza di Tito.
But not all countries accepted Italian supremacy in opera easily, as it happened with our first cousin and neighbor France, where a bona fide linguistic diatribe to understand which language — French or Italian — was better for music lasted for several decades.
Nevertheless, Italian was to become the language of opera. and still is if you think that knowing Italian is, more often than not, a must in the educational curriculum of operatic singers.
Among the most common  Italian words in music we find piano,  cello (short of violoncello), and viola among instruments, but also all voices, soprano, baritono  (baritone), contralto, tenore  (tenor) and other, more technical terms, such as aria, recitativo or libretto, along with the already mentioned adagio, allegro, moderato, forte, pianissimo, andante and vivace.