In the annals of business history, few companies have left as indelible a mark as Olivetti. Founded in 1908 by Camillo Olivetti in Ivrea, Italy, the company began as a small workshop with a mere 20 workers and a capital of 350,000 lire. Who would have thought that such humble beginnings would develop into a multinational corporation that was to become a symbol of our Made in Italy?
The story of Olivetti is not just about a company, though, it's about a vision, a philosophy, and a legacy that transcends time. When Adriano Olivetti took over his father's typewriter business in 1932, he didn't just inherit a company: he embraced a mission. A businessman, politician, chemical engineer, and entrepreneur, Adriano was a man of many hats but with one dream: to put people and communities at the heart of business.
Adriano's management strategy was revolutionary for its time. He believed in the competitive advantage of treating workers fairly and investing in their well-being. This philosophy was not just altruistic, it was strategic: the profits from sales were reinvested in innovation, expansion, higher salaries, and social services. This approach was so groundbreaking that it reportedly inspired IBM's mantra good design is good business.
Under Adriano's leadership, Olivetti grew from being a modest establishment of under 900 employees to a multinational corporation with nearly 80,000 workers. The company evolved its production from mechanical calculators and typewriters to computers, printers, and several other electronic devices. Innovation was at the core of Olivetti's production strategy, leading to the creation of the world's first personal computer, the Programma 101 (P101), in 1964.
But the innovation did not stop at products: Adriano employed famous designers to design his typewriters, many of which gained a spot in the New York Museum of Modern Art's collection. He also maintained a peculiar link to the city of Ivrea, believing that the factory should be the core of the local community.
Olivetti's commitment to his employees and the community was not just lip service: the company financed a network of free medical clinics in the areas around factories in Italy; it set up nurseries and kindergartens for nominal fees and subsidized after-school services for the children of workers. Indeed, this focus on workers' conditions increased their loyalty toward their employer, creating a virtuous cycle of productivity and well-being.
But what set Olivetti apart was also its unique approach to business culture. Adriano involved poets, writers, and other intellectuals in the actual running of the company, and this wasn't a whimsical decision, it was a strategic move to run an inspired business and expose workers to the thinking of minds trained in different disciplines. Culture and art were made part of many aspects of company life.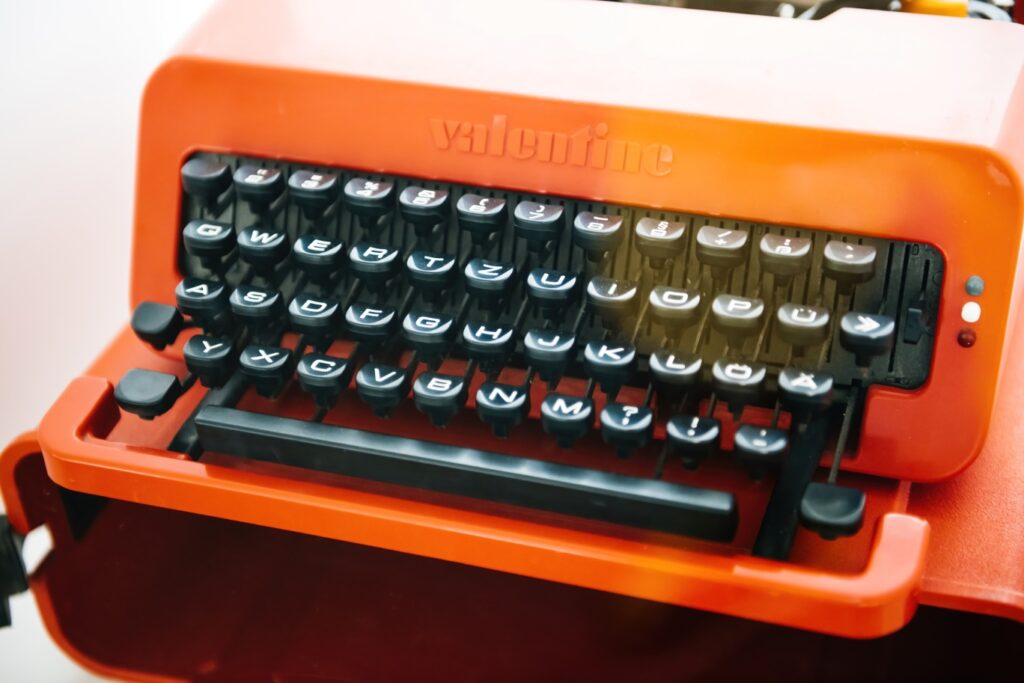 So, was Olivetti's culture sustainable? The answer is a resounding yes. Despite the challenges of the 1950s, including a lack of support from the Italian state and suspicions of surveillance by the CIA, the company's culture endured. Even after the sudden deaths of Adriano Olivetti and Mario Tchou, the head of the Olivetti Elea Project, the company's spirit lived on. Today, Olivetti is a subsidiary of the TIM Group and operates in the field of information technology: the company is now focusing on the Internet of Things (IoT), leveraging its assets and expertise in 5G.
Olivetti's story is all about the power of a vision, of innovation, and of a people-centered approach to business. In a way, it challenges our understanding of what a company can be and what it can achieve; it reminds us that a dream can become reality if you work on it.
And, as we look back at Olivetti's journey, we are also reminded of the company's significant contribution to our Made in Italy, because its commitment to quality, innovation, and design embodies perfectly the enduring appeal of Italian products and approach to business.