The piazza is as Italian as it gets: not as an architectural or urban feature, but rather from a cultural and social point of view. In small villages, it's where people meet, discuss and buy food, when it's market day. In cities, the piazza is the equivalent of a grand palace's living room, the place where you show the best your home has inside.
We look at them, artistic wonders of our tradition, and we are in awe. But how surprised would we be if we knew all that lies beneath them! Yes, because some of Italy's most popular piazze have been there, at the heart of our towns, villages and cities, for ever, but they haven't always looked the way we know. That's when archaeology comes handy, and that's where we'll go today, underneath Italy's most famous piazze, to see what their past can tell us.
Let's start from an easy one: Piazza Navona in Rome. Everyone who's been to our capital knows this famous gem of baroque architecture, made even more precious by Bernini's works, has a glorious imperial past. If you looked at it from above, you'd immediately notice its elliptical shape, which is a dead giveaway for what it once was, a Roman stadium. Indeed, Piazza Navona was, at the times of our glorious ancestors, known as Stadium Domitiani, Domitian Stadium, built in 85 AD to host athletic games, known in ancient Greek as Agones. This is why, initially, the stadium was known as in Agone, which then turned into in Nagonis and, in time, into "Navona." Vestiges of its past are found in the name of one of the churches in the square, Santa Agnese in Agone. Remains of Domitian Stadium are still there, underneath the square, and they are well preserved.
If you ask me, Lucca is one of Italy's most beautiful towns. It may not be as famous as other Tuscan jewels like Florence or Pisa, but it is so breathtaking. Its central square is called Piazza dell'Anfiteatro (amphitheater square) and that should already tell us something. Indeed, the square took the place of a Roman amphitheater and, in the Middle Ages, was called Parlascio, which comes from the Latin paralisium which means, you guessed it, "amphitheater." Just as for Piazza Navona in Rome, a quick look from above gives away the classical origin of the square: it is shaped like an amphitheater indeed.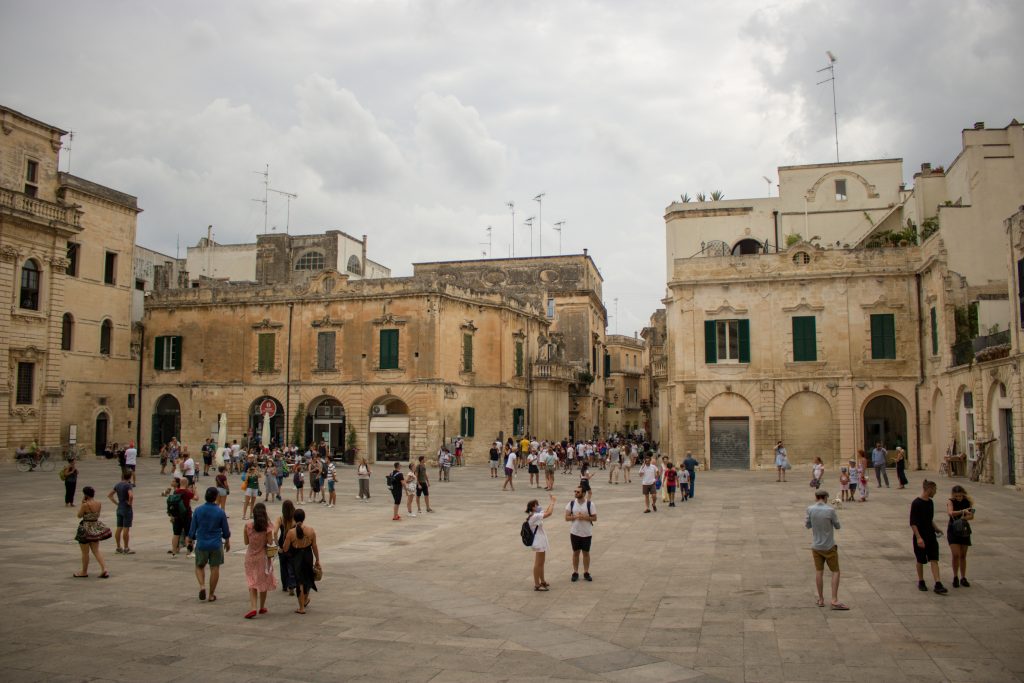 Always in Tuscany, we find another magnificent town, Siena. Known for its palio, my memories of Siena are of awe, especially of the incredibly powerful balance of gold, stone and color of its Duomo's façade. Now, its main square, Piazza del Campo, is worth some words, too: to begin with, it developed with a slight inclination, which is very unusual; then, it has a very peculiar pavement of medieval origin, that looks like a shell. But the shape itself of the square, a semi-circle, is even more unique. Once upon a time, this area was marshy and known as Campus Fori, hence the word "campo" (field), in its modern name. It later became the city's market square and we can still see that in its shape, because all the buildings overlooking it were built respecting the disposition market stalls would take normally.
If we move North, more precisely to Veneto, we'll find another square with an interesting past in Padova. Prato della Valle is not only the largest square in town, but also one of the largest in Europe. Its structure and organization, as we know it today, come from the 18th century, but the area has been at the heart of Paduan life for much, much longer. In Roman times, it was called Campus Martius,  in honor of Mars, the god of war, and was used for military purposes. Because it was often flooded, the area wasn't used during the early Middle Ages, but it is in those centuries it gained the appellative valle, "valley," as in a low place prone to, we said it, flooding. Around the year 1000, Paduan people rediscovered the charms of the valle, reclaimed it and turned it into their market square; in Latin, that was called pratum, hence its modern name, Prato della Valle.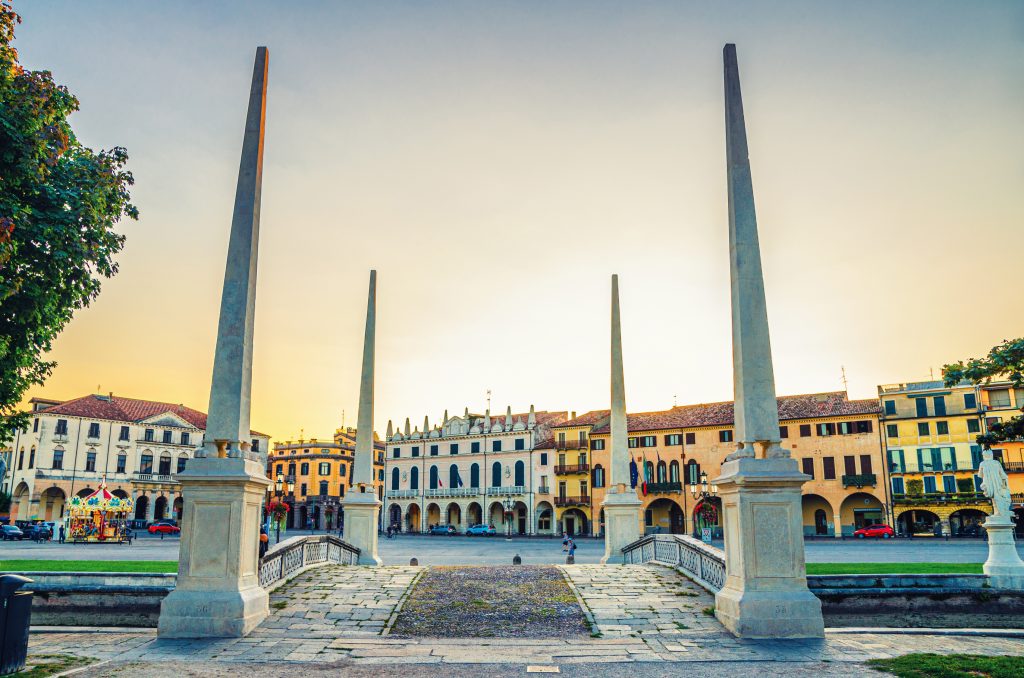 The last stop in our short trip through the secrets of Italian squares bring us all the way to the queen of southern baroque: Lecce. Piazza Duomo is very peculiar because it is a "closed square," where access is guaranteed by only one narrow alley. In the past, Piazza Duomo was at the heart of a military citadel and we can still see it clearly in its shape, which is perfectly squared. All the buildings overlooking Piazza Duomo follow the ancient lines of the citadel's walls and it is believed that the beautiful baroque belfry of the Duomo itself stands were, at the times of the Romans, a watchtower stood.
Beautiful squares with an incredibly interesting history, just like so many places in our country.