Have you ever been on the brink of purchasing a property, but didn't for whatever reason and then, a few years later, the area where you wanted to buy shot up in value and you could just kick yourself that you did not make the move at the time?
I have been there on MANY occasions. Hindsight is a thing, right?
Well, part of the "fun" of my job, which is helping overseas buyers confidently purchase property in Italy, is to study market trends.
Call me a geek, but I spend HOURS each week, trawling through the property portals looking for the best deals in Italy and most importantly the areas that are up and coming: I even created a magazine on just that, you can check out my bio for more info.
I have been living in the Puglia region for many years and have been totally blown away by how the real estate market has been moving and how it is consistently growing.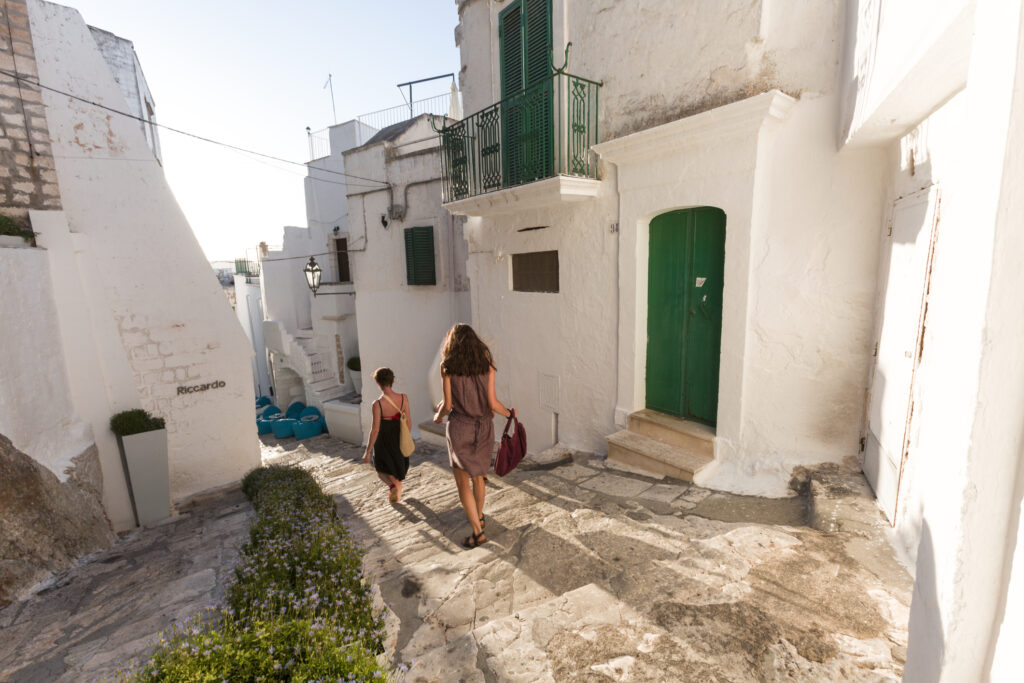 I regularly have one of those "hindsight" moments when I reflect upon moving to Monopoli in 2017 and being totally IN LOVE with the place…if you have never been to Monopoli you must add it to your Italian bucket list for your next trip. Anyway, property prices were super cheap. I'm talking sea view independent houses, fully restored in the old town and right in the heart of the action for €100k.
You would be lucky to get something similar these days for less than €200k: 4 years of growth and €100k later. Now, this is not something unusual if you are thinking about real estate in your home town but Italy is not really a country that has property prices going up at record speed.
This growth effect is not just happening in Monopoli but also other towns like; Ostuni, Carovigno, Polignano a Mare, Locorotondo, Alberobello and Ceglie Messapica.
Strangely enough, my town of Martina Franca has not had a huge increase in prices yet but it won't stay that way for long. If you are interested in a property that is not necessarily perched on the seaside, Martina Franca could be an excellent option. It has a large population (approx 50,000 inhabitants), stunning Baroque architecture, a magnificent old town, and is habitable all year round.
The pandemic has created an interesting knock-on effect on the real estate market in Italy. Property prices are increasing rapidly and properties that once used to sit on the market for months are being snapped up quickly by overseas buyers, mostly Americans.
But in Puglia, certain areas are yet to be discovered but future property buyers will need to be prepared to be in it for the long haul, not a buy and flip type scenario.
If you are looking for a property bargain in Puglia, I highly recommend that you check out Lower Salento or "Basso Salento" as it's called in Italian.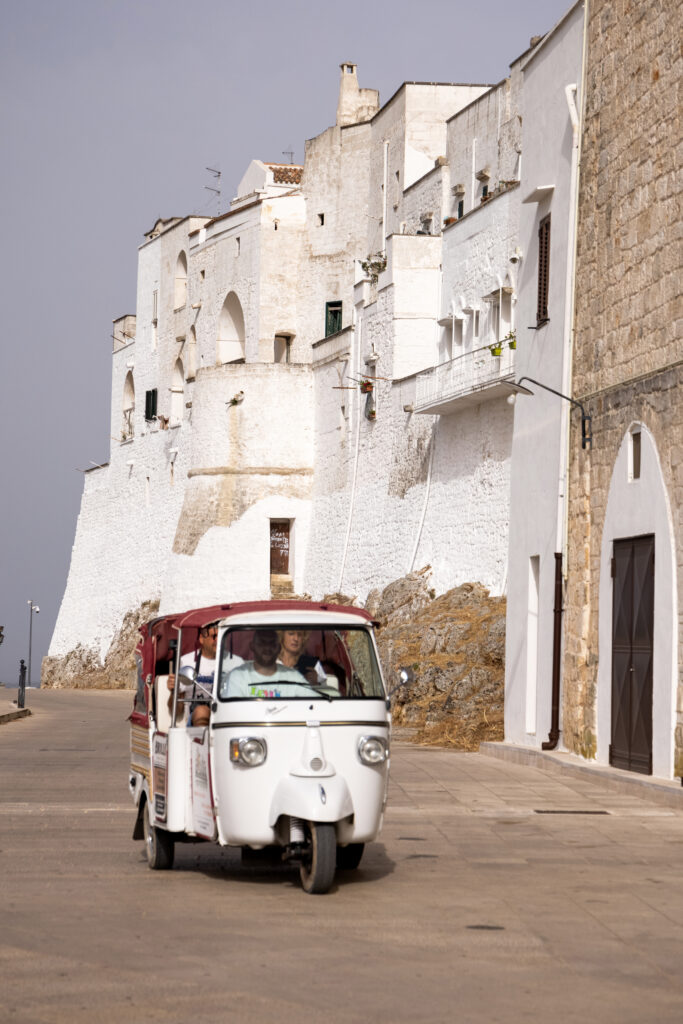 The coastline is also known as the "Italian Maldives" and it's not hard to see why. Imagine crystal clear bright blue water, shallow for miles, warm like a giant bath, and long sandy beaches.
Sounds like absolute paradise, right? Well, it is. I make the 60-minute trek down to that side of the coast regularly during the summer months and I am always eagerly checking out the towns that are along the coast and nearby.
This side of Puglia does get hardly any foreign tourists in the summer season, mainly Italians and some northern Europeans. The towns are very tired-looking, in complete need of a revamp, and out of the summer months, they are completely dead.
However, what you will find are stunning properties in the old towns, that are full of character just waiting to be brought back to their former glory.
Imagine townhouses with internal courtyards, large, vaulted ceilings, original tiles and roof-top terraces with multiple levels all for a song. And spacious! I am talking 200-300sqm here, not your simple two up two down type scenario.
Or apartments with sea views by the beach for less than €100k. Or stunning masserias with sea views and olive groves waiting to be restored back to their former glory. Incredible right?
So where does one find these real estate bargains?
If you love Baroque-style architecture, take a look at Nardò, which is located in the province of Lecce.
Nardò has approximately 32,000 inhabitants, has all-year-round living, and some absolutely stunning properties for sale in the old town. I found a gorgeous little turnkey studio for my property magazine for only €44k!
The beauty of Nardò is that you are only 6km away from the gorgeous seaside town of Santa Maria al Bagno, which has the most beautiful beach and colored houses, perched on the shore.
Going up a bit north, look at Porto Cesareo which has the most stunning turquoise warm waters and sandy beaches.
Further north there is San Pietro in Bevagna, which is a ten-minute drive from the old town of Manduria, famous for the Primitivo red wine.
If you want to go south, look at Marina del Pescoluse: a simple Google image search will make you think you are looking at photos of the Caribbean. Simply magnificent.
Santa Maria di Leuca is the town right at the very bottom tip of Puglia and has the most magnificent beaches. The towns nearby — Patù, Morciano di Leuca, Gagliano del Capo — are all very small, with less than 10,000 inhabitants, but with close proximity to the sea.
If you follow the tip of Puglia to the other side you will see Castro, Santa Cesarea Terme and, further up, Otranto.
It's important to bear in mind that going hand in hand with low property prices also means lower rental income if you are looking at this as a holiday rental investment. If you are purchasing a property in Italy with the viewpoint of relying on the rental income to top up your existing income, I would not recommend buying in Lower Salento. This is a long game investment and if you are prepared to wait it out and see the property prices gradually increase along with the foreign investor interest you will be onto a winner.
So where does one find properties for sale in Italy? These are my go-to websites, where I do all research for my property magazine.
If you fancy taking a look at my top picks from the property portals check out the Free Weekly Recap of La Dolce Vita Lifestyle Magazine at: www.ladolcevitalifestylemagazine.com
Happy House Hunting!
Nikki Taylor is an Australian ex-pat and real estate expert, specializing in Italian property purchases for foreigners. A 3 x Amazon bestselling author, Nikki's work has featured in Forbes, Entrepreneur and Millionaire magazines, and HGTV's Mediterranean Life TV program. Nikki also writes the real estate section of Italy Magazine. Residing in Puglia, you'll find her enjoying "la dolce vita" with her husband and two Italo-Australiano bambinos. To find out more about Nikki's work visit www.italy-propertyconsulting.com. Nikki is also the founder of La Dolce Vita Lifestyle Magazine.