Alitalia and its iconic white, green and red planes will be no more, starting on the 15th of October of this year. The Italian flagship carrier will be replaced by a new company, ITA – Italia Trasporto Aereo.
Alitalia was established some three months after the declaration of the Italian Republic, on the 16th of September 1946, as Aerolinee Italiane Internazionali. It had been created thanks to an agreement between Italy and British European Airways. Its name, of course, came from the union of the word ali (wings) and Italia: as poetic as you'd expect from a country like ours.
The company operated its first flight on the 5th of May 1947: captain Virginio Reinero flew passengers from Turin to Catania and Rome on a Fiat G.12 Alcione.
Between then and now, a history made of efficiency and glamor, but also of immense financial issues, which brought it under Extraordinary Administration in 2017, after a number of unprofitable years. Since March 2020, Alitalia has been owned entirely by the Italian Government and later in the same year, the idea of reincorporating itself under a new name, ITA, emerged.
Today, we are just 6 weeks away from Alitalia's last flight and ITA's first, which is taking off on the 15th of October.
Last July, the EU approved the plan proposed by the Italian Government to balance the company's budget by 2023, while offering a clear departure — in practice, as well as name — from the previous venture. ITA will see a relative reduction of airport slots compared to Alitalia, in line with the initial dimension of its fleet: it will keep 85% of Alitalia slots in Milan Linate and 43% of those in Rome Fiumicino. Ticket sales began last week on a newly created website, www.itaspa.com (a provisional one, created to allow users to start booking their tickets) as well as travel agencies and airports. The company will serve 45 routes, of which 20 international and 4 intercontinental.
For the moment, the only direct ITA US routes are to New York, Boston and Miami, from both Milan and Rome, but they are soon to be expanded and include the same destinations Alitalia used to offer: Los Angeles and Washington DC from Rome, in 2022; Chicago and San Francisco in 2023. The latter was scheduled to begin operations with Alitalia in 2020, but it was all postponed because of the pandemic. However, you may not be able to book your ITA flights to the US for a while, as the formal request to obtain rights to land on American soil has been made but not accepted, yet.
The new fleet is formed by an initial 52 planes, which will increase  to 78 in 2022 (Alitalia currently has 84).  Also in 2022, new generation aircrafts, which both consume and pollute less,  will be introduced and substitute the old ones: the aim is to create a fleet of 105 planes, 77% of which new generation, by 2025. On intercontinental flights, three service classes are likely to be available, business, premium economy and economy, with more seats in business and premium, rather than economy.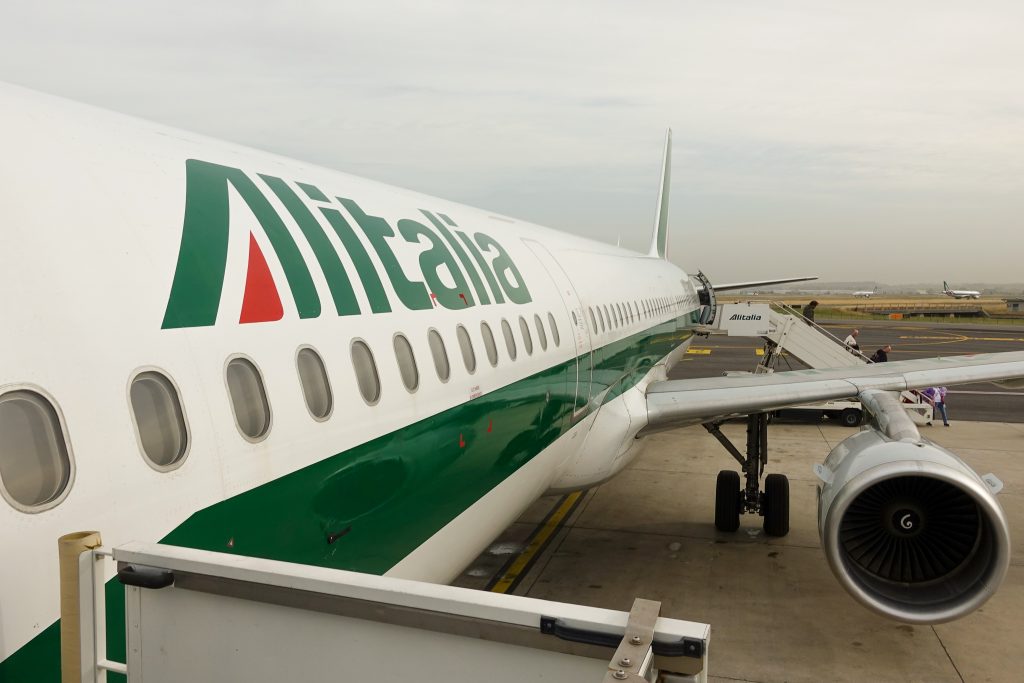 Staff will be severely cut: from the 12,013 employees of Alitalia, numbers will drop to an initial 2,750-2,950, with a total of 5,550-5,700 recruits by 2025. However, positions could increase significantly if ITA gets contracts for Alitalia's ground handling and maintenance segments, which could open up to an extra 2,650-2,700 and 1,100 and 1,250 jobs respectively.
While, at least in its first months, ITA's operations are scaled down compared to Alitalia's, international and intercontinental routes remain essential, with New York, South America and Tokyo all having direct flights. Selection of the routes to be maintained was based on profitability, as well as economic potential for the future: in other words, it wasn't only profitable routes that were kept, but also those deemed strategically important for the development of specific markets. From the 15th of October, ITA will serve 45 destinations (Alitalia had 100) and 61 routes, which will increase to 74 destinations and 89 routes by 2025.
And so, these are the last days of Alitalia: for years the company was considered one of the best, for quality of service, in Europe and the world. The professionality, skills and elegance of their stewards and stewardesses was legendary: fluency in at least two foreign languages was standard for them in the old times and you could recognize them among hundreds in airports across the world, their pristine uniforms worn with pride. It's a pity to see Alitalia go, because it was the carrier of post-war Italy's dream: many of us flew for the first time on one of their planes, a moment difficult to forget.
Welcome to ITA, though: in the hope its fortunes will be long lasting and routes and flights will increase more and more, to enable Italians to travel the world and the world to come to us more and more easily, more and more often. In the ned, after two years locked in our living rooms, we all have plenty of journeys to take and places to discover.