Today's word is much needed these days.
Buondì (boo-ohn-dee, with the accent on the -dee!) is a colloquial term used to say "good morning" or "good day." It is the union of two other words, buon ("good") and dì (an old-fashioned version of "day"), and began being used sometimes in the 14th century, with some notable examples appearing in Petrarca.
Buondì is fun and cheerful. Using it when you wake up makes you feel you're standing on top of the world. And it's always accompanied by a smile. You'll rarely find a sad Italian greeting you with it. Because it is a colloquial term, it is rarely used in formal writing, but you can of course introduce an email or a letter to a friend with it.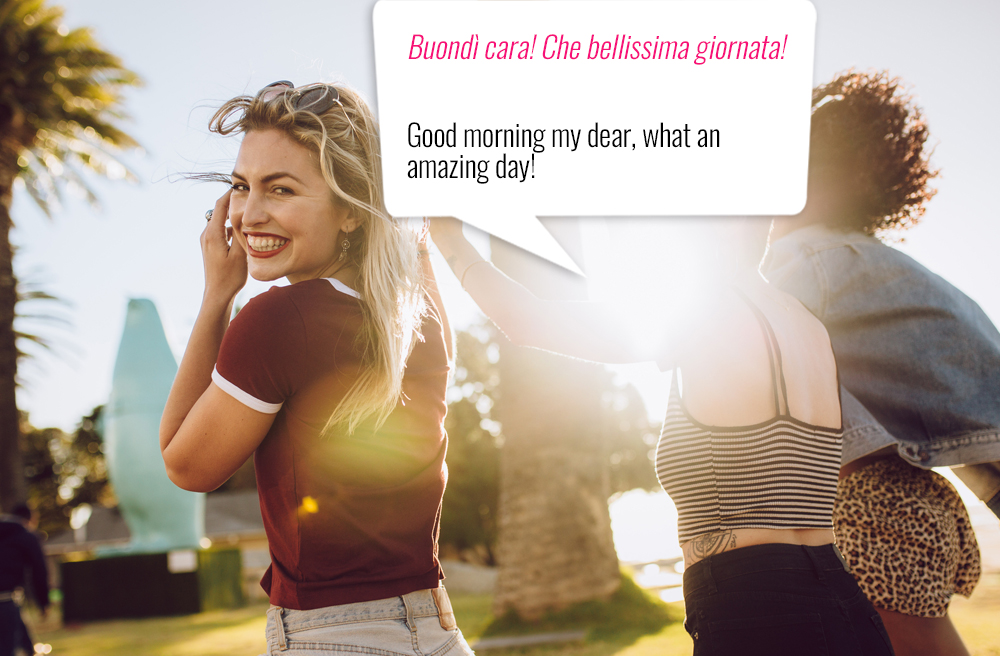 We seem not to make up our mind on whether buondì should be one or two words (buon dì): in truth, they are both common, but the Accademia della Crusca says the version buon dì may be more usual: does it really matter though, when we mostly speak, rather than write, our buondì?
In truth, our revered academy points out that, perhaps, it's handy to make of one word two to differentiate between buon dì the greeting, and buondì the pastry: yes, because famous baking company Motta has been producing its legendary Buondì, a small leavened pastry either plain or filled with jam and chocolate, covered with sugar glaze and sprinkles, since 1953.
But in the end, it doesn't matter how you write it, what counts is the message. Buondì in Italian is more than a way to say hello, because it always comes with a smile.
– Buondì cara! Che bellissima giornata!
– Good morning my dear, what an amazing day!
– Buondì, come stai?
– Good morning, how are you?
– Quando ero piccolo, a colazione mangiavo un buondì alla marmellata tutti i giorni
– When I was a child, I used to eat a jam "buondì" for breakfast every day