We all long to return to normality: how we'd love, once again, to think only about our holidays and the place we'd travel to, when summer arrives, and preparing our suitcases, just like "we used to do." Our minds would already be dreaming about the hotel, or about the hours of relax, spent on a deck chair by the pool, sipping on a cocktail, listening to music. Perhaps, we'd be already thinking about beautiful walks through quaint landscapes or about dinners in some small, characteristic restaurant, a deliciously inviting dish on the table, a  wine glass in the hand, the warm summer night embracing us and inviting us to relax.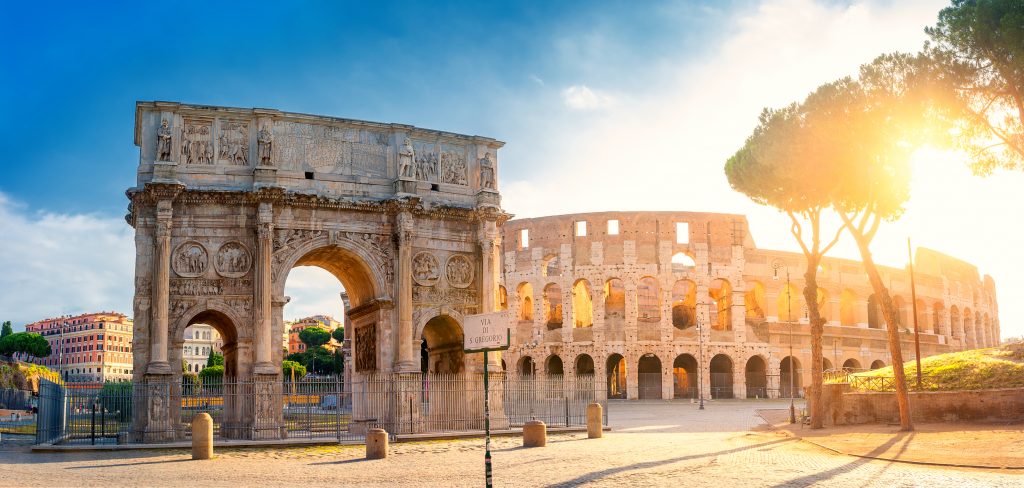 Yes, we miss it all very much, and it's not difficult to admit it. Everywhere in the world, we all feel the same. This is, perhaps, the only truly global thought: how we'd love this ill-fated pandemic to end and return to be free and happy, as we were a couple of years ago!
But we must admit that, compared to last year, we can at least breathe a sight of relief. Thanks to vaccines and inoculation campaigns that, finally, begin to work properly in many countries, a less dramatic and menacing future seems to be on the way. Of course, there is still a long way to go, but it's a wider, easier path, both in the US and in the Belpaese.
And so, we can start dreaming again about coming back to Italy, even for tourism. As of today, ¼ of Italians have received at least one does of a Covid-19 vaccine, which means that the beginning of the summer will coincide with a progressive and gradual return to normality. Little by little, everything will be back to normal. Some regions, like Lazio for instance, have been leading the way, with a strong vaccination campaign with around-the-clock inoculations and strict controls at Fiumicino airport on all passengers: a guarantee of safety for those coming to Italy and for us Italians, who soon will live again shoulder to shoulder with the many international visitors coming to our country.
This is why the idea of flying to Rome is no longer that difficult to imagine. Finally, we can dream about being in the Eternal City and take a stroll near the Pantheon. We can check intercontinental flights' departures times, and have concrete, realistic hopes to be soon in Piazza San Pietro or to take a photo of the Capitoline Wolf.
Comforted by such a palpable, positive outlook, L'Italo-Americano isgladto give again to its readers the opportunity to visit Italy, with the return of its traditional sweepstake. When in Rome is our new proposal and will offer to its lucky winner 6 days and 7 nights for two in the Eternal City, all for only 12 dollars. A small token to help L'Italo-Americano keep going.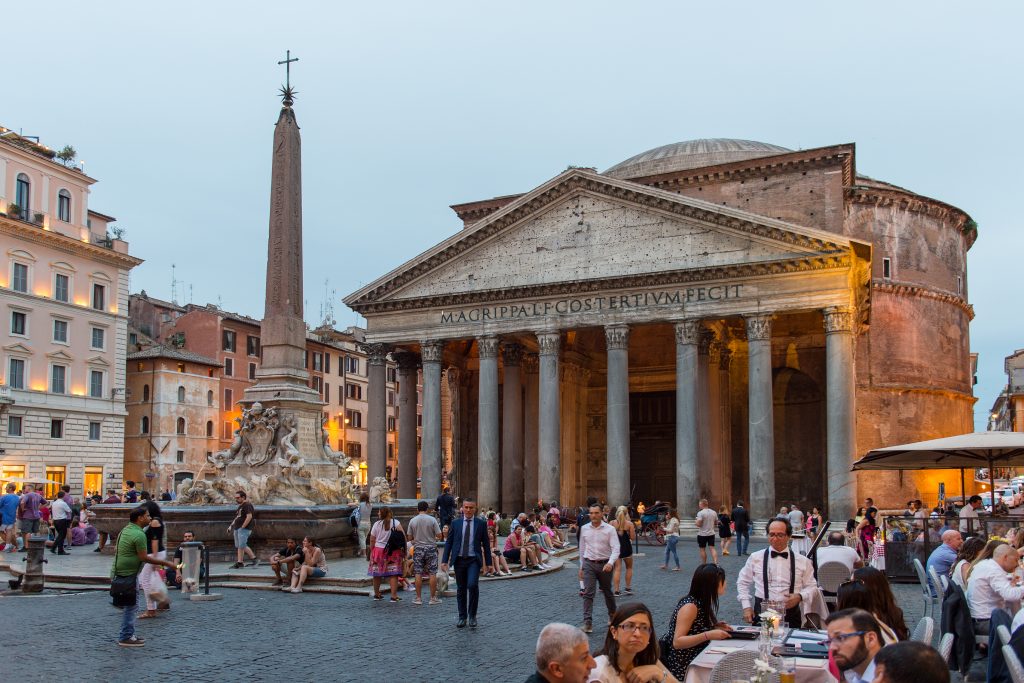 It's a small price for a big dream: When in Rome will show you the magnificence of the Coliseum, whose restoration was finished during the lockdown, and of the Arch of Constantine, which is currently being cleaned from the dust and debris of years of pollution and will soon reveal all its sculptural opulence. And what about Augustus' monumental complex near the Ara Pacis? It is finally open again, after 15 years of restorations, ready to show to the public the emperor's circular mausoleum, the largest in the ancient world. Rome played it smart: she's been getting ready to look better than ever. But the Capital, the Vatican, all its marvelous museums won't give you a true picture of the city unless you experience Roman life. What about, then, adding a personalized food tour to the dream? When in Rome will lead you through a culinary journey to taste the best delicacies of the capital, under the wing of an expert guide. You see! Nothing better than winning the first prize to enjoy your slice of "Grande Bellezza!"
But believe us when we say you'll be happy even if you get second place. In the year Italy and the world celebrate Dante Alighieri, L'Italo-Americano offers an Italian language course. Whether your family hails from Italy or you are a passionate Italophile, it'll be an incredible experience for people of all ages: learning Italian is the key to unlock your family history, to appreciate in full the music and poetry of a language that holds within the millenary inheritance of our peninsula. Or, quite simply, to discover how many words we use English actually come from Italy.
The third ticket selected in July will win 300 dollars: you see, in the end those 12 dollars are going to be adequately rewarded, one way or the other! The reason behind this initiative is simple: it'll help L'Italo-Americano keep working, day after day. We've reached 113 years only thanks to your help: you choose us, you support us, you appreciate us. When you write to us, there is a word, among your suggestions and requests, we consider our best reward. Your "thank you" is worth all our efforts. At the same time, you make us understand how important it is to keep on going even in difficult times such as these, and bring the paper's mission forward: we are the historical voice of the Italian-American community on the West Coast. L'Italo-Americano is part of your life, of your traditions and habits, but also part of your community. Supporting it with 12 dollars (and the possibility to win a trip to Rome) means to give a concrete hand to a piece of the community's shared identity. It means ensuring it has a future, so that our patrimony of memory, culture and social life, a patrimony that belongs to us and is part of our history, is preserved.