Yes, again: it's his year, in the end, expect to share few more morning coffees or relaxing evening aperitivi with him through our pages in the next few months. You see, it's easy to think about him as some boring fella who wrote old-fashioned poetry and had a penchant for fainting at the least opportune times — ah, how did we love those passages in the Divine Comedy and the Vita Nova where stress or emotions would prove too much for our Sommo Poeta! — but Dante is way more than that. He is the father of the Italian language — we said a thing or two about it in our last edition — and a symbol of culture and poetry, but we often don't realize how present he is in the way we talk. Just like Shakespeare gifted the English language with a string of really popular expressions (watchdog? Check. Break the ice? Check. Wear one's heart on one's sleeve? Check), so did Dante to Italian.
For example, did you know that the locution Bel Paese is a Dantean invention? It was him who first called our beloved home "the beautiful country," in the Inferno 33, verse 80, del bel paese là dove il sì suona, "of the  beauteous land where 'sì' is heard," as one English translation recites. But there are many, many more.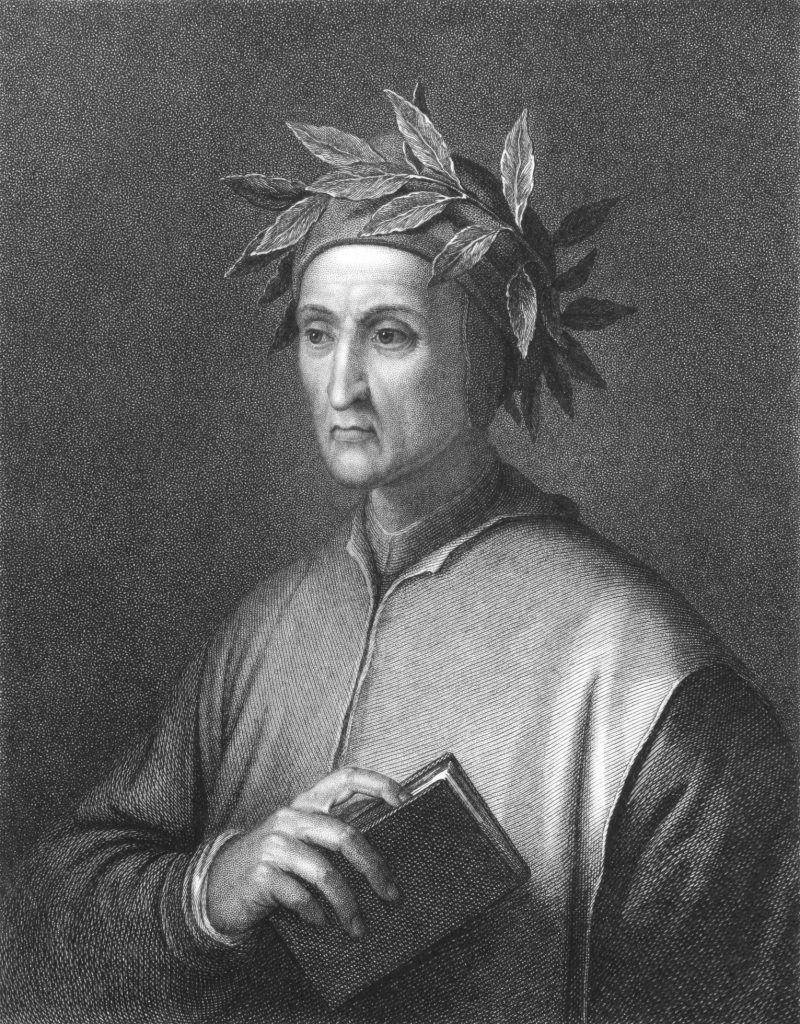 The adjective fertile("fertile" in English) was introduced to the masses through the Divine Comedy: it comes from the Latin verb ferre, to produce, and Dante used it to describe Umbria, where San Francis of Assisi was born: a fertile costa, "a fertile land" that makes its appearance in Paradiso 31, verse 45. In spite of sounding a lot like modern slang, the ubiquitous expression stai fresco("you can go whistle for it!") also comes from Dante. It has a slightly more complex story behind than "fertile" and "Bel Paese," because it is strictly associated with the structure of Dante's Hell, where the worst of all sinners, traitors, spent eternity immersed in the frozen vastness of lake Cocytus, with icy wind — blown by no other than Lucifer himself — hitting their faces for eternity. Chilly place, I'd say, and that's why il Poeta tells us i peccatori stanno freschi down there, "sinners are kept cold" (Canto 32 verse 117).
Galeotto fu … is the most romantic of our Dantean inheritances. In truth, the verse continues with 'l libro e chi lo scrisse ("The book and writer both/ Were love's purveyors") and it's Francesca da Rimini who utters it. Who's she? Well, one half of most famous — and unfortunate — couple in the history of literature, with the only exception, perhaps, of Romeo and Juliet. Forced into marriage with courageous but deformed Gianciotto Malatesta by her father, Francesca eventually fell in love with her husband's brother, Paolo: the two had the habit to spend their afternoons reading and it was while they were immersed in the adventures of Lancelot and the Knights of the Round Table that, one faithful day, they succumbed to the call of passion. In that book, Queen Guinevere was pushed into the powerful arms of Sir Lancelot   by her own seneschal Galehaut, a name that sounds just like galeotto to Italian ears. So, just like the noble servant was "the cause," so to speak, of his queen's adulterous relationship, so was the book for Francesca and Paolo. This is why, today, we use galeotto fu to introduce whatever made us fall in love with something or someone.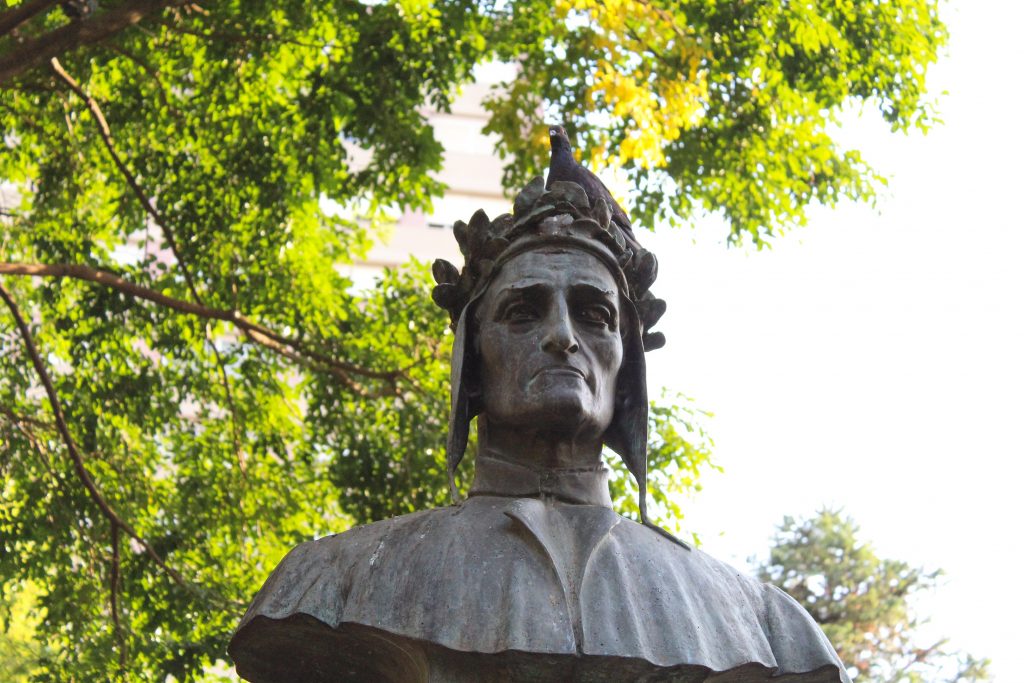 One of my personal favorites when it comes to Dante-created sayings is certainly fare tremare le vene e i polsi, a darkly gothic way to say "being terrified," something you'd expect out of an Edgar Allan Poe's tale. Literally, it means something scares you to the point that your "veins and wrists shake:" now, if that's not a powerful image, I don't know what is. Il Poeta uses the expression in Canto 1 of the Inferno, verses 87-90 when, terrified, he asks Virgil to save him from one of the three beasts of Hell, the she-wolf.
The next two entries are so common I am sure you know them, if you speak Italian. When it comes to describe mediocrity, but we don't want to be too linguistically harsh, we usually say something — or someone — is senza infamia e senza lode("without praise or blame"), the idiomatic Italian version of that sanza 'nfamia e sanza lodo Virgil speaks in Inferno 3, verses 35-36, when describing the Ignavi, or "morally uncommitted," to his disciple Dante. And when we need to move on from a positive to negative topic in a discussion, we'd often say passiamo alle dolenti note or, indeed, note dolenti ("let's move on to painful notes"), the words Dante says when he hears the tormented screams of the damned, which we find in Inferno 5, versus 25-26.
That's quite a handful of words and expressions we use every single day that come straight from the Divine Comedy, and there's even more, in fact, too many to fit into one single article.
Pfft! And there is still someone saying Dante is no longer relevant!