Pangiallo, which literally means "yellow bread," is a traditional Christmas dessert in our capital and in the region of Lazio. In fact, this flavorsome bun is heir to a recipe known already by the ancient Romans, so there is nothing quite as Roman as Rome's pangiallo!
It is a bun made with a variety of nuts and dried fruits, along with chocolate, honey and spices. Today, recipes can vary in the quantity and type of fruit and nuts used, but they all maintain the winter-like scent and golden hue that make this cake so popular.
In time,  pangiallo – the recipe of which remains very close in essence to that suggested by Apicius himself – lost its association with pagan rituals, but remained a traditional, well-wishing gift to offer during the winter months, in particular at Christmas.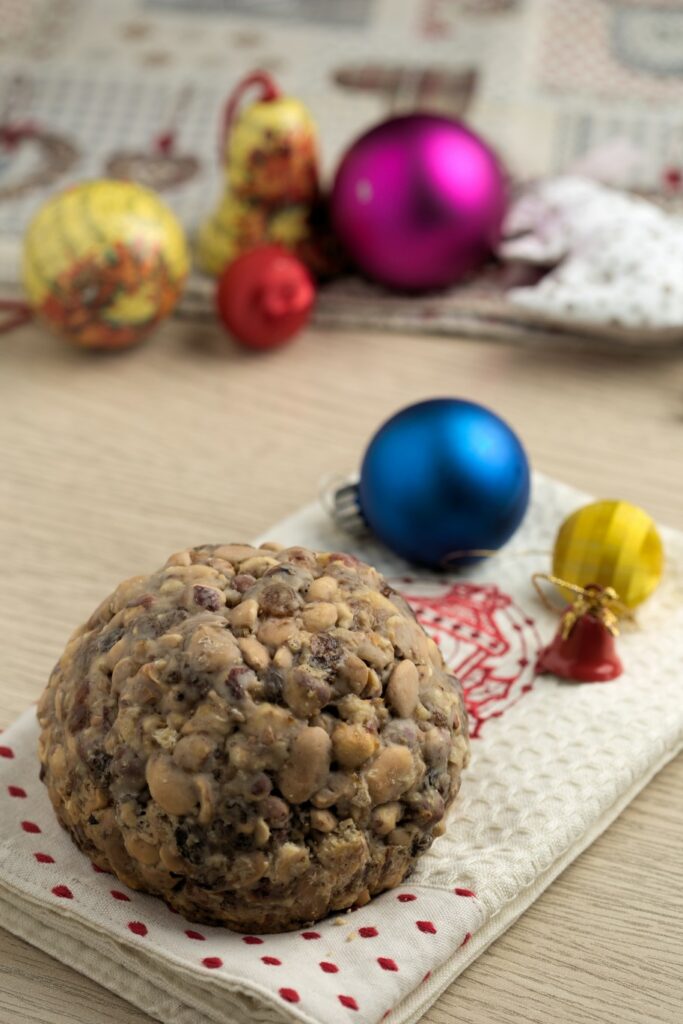 Every bakery in Rome makes pangiallo for Christmas, a way to celebrate the heritage of the city since its very foundation, but it is often made at home, too. What makes pangiallo so special is not only how tied it is to the history of the city, but also how it is, often, tied also to the history of each and every bakery and family: there are as many variants of it as there are people in Rome! Some use almonds, while others prefer hazelnuts. Some make a glaze with royal icing, others with olive oil and saffron. Others simply add a plain egg wash coat to it. What doesn't change is its deep connection with Rome and with Christmas in the Eternal City.