Finally, you can travel to Italy when and how you want. Covid-19 times seem to be over, at least when it comes to restrictions. At the same time, things are not quite the way they used to be when it comes to tourism.
Mind, traditional tourist trends are always there: our art cities, our sea, and our beautiful mountains are still top destinations, but the pace at which we travel, and even the places we choose have changed a bit.
It is, in the end, a change that was bound to happen and that perhaps would have gone ahead even without the pandemic, albeit more slowly. People, both Italians and foreigners, are looking for different experiences when they travel around the Belpaese: it is no longer a matter of what they see, really, but of the memories they can make and of how the treasures of our country can be experienced at a personal and cultural level.
Before Covid-19, tourism had become a mordi e fuggi situation: you'd take a bite of the place, and then off you went to another. How can you do that somewhere as rich in beauty, art, and traditions as Italy? Now don't get me wrong: mass tourism is still here and it is going to stay: during the Easter holidays, which were blessed with relatively pleasant weather, we saw it. Venice, Florence, Rome were packed and, to be honest, after two years of quiet, it was actually nice to see them like that: it screamed "it's over" and we all needed it.
Yet, people have discovered new destinations and new ways to relax and truly enjoy Italy. For the past two summers, some friends of mine abandoned their usual high-end sea-sun-and-sand vacation for a week in a trullo in the Apulian countryside and another in a farm-hotel in Maremma (Tuscany): both trips were characterized by peace and the opportunity to understand and learn for real about the place they were. They went on holiday and they learned about the traditional ways of the places they visited.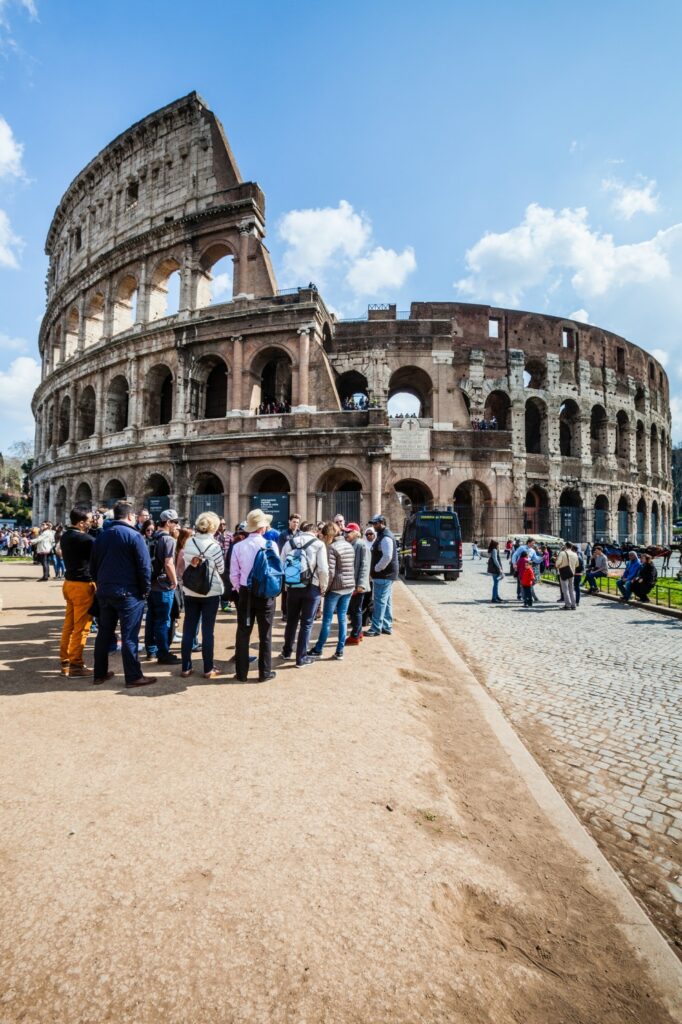 This fits into a real trend, one that even got its own initiative, Scopri l'Italia che non Sapevi, "Discover the Italy you didn't know," a project part of the National Promotion Plan 2020, created by the Ministry for the Arts, Tourism and Cultural Activities to valorize our villages, the beauty of our landscapes, slow tourism, and active tourism. All regions have been working together to create a unified project that can bring tourists along very specific thematic lines – villages and landscapes of Italy, identity, style and life quality; slow tourism: arts, culture and food; active tourism: cycling, nautical sports, mountaineering and outdoor activities – which can be carried out across following one organic itinerary. And while the project is active only in Emilia-Romagna, Umbria, and Marche at the moment, its potential is immense in a country like ours. And, especially, it is evident there is a huge market for it.
In 2020, picking an off-the-track location, an alternative destination or a different style of vacation was almost compulsory, because we were all seeking seclusion from one another: it was ok to travel and be with your family – you weren't more likely to catch Covid-19 from people you lived with if you were holiday – but strangers were a no-no. Being in a crowded place became uncool, for all the right reasons.
In 2021, we did have more freedom, but people, Italian and foreigners, had become fond of this new, slow, perhaps less glitzy but much more intimately satisfying way to travel, so the trend continued. As you would expect, the tourism industry didn't wait long before embracing this newly discovered love for tranquility and quality, so this year we find, for instance, more and more mainstream locations like art cities, developing food and wine cultural itineraries and activities.
It's all about discovering Italy slowly and in an alternative, sometimes more creative way: in come new itineraries in our art cities, urban explorations by bike and, perhaps more preponderantly, the rediscovery of active holidays, those passed trekking old mountain paths, or cycling in the countryside and long traditional historical cammini, like the VIa Francigena.
Rural tourism has also become a thing, because how couldn't it, considering how beautiful our hills are? Discovering small villages and little trafficked areas has the double advantage to be cheaper – at least for now – and help avoid crowds, which may remain a pretty significant drive for the tourism industry for quite some time still, even if the pandemic is on its way out. But rural tourism is also ideal for those Italians who want to get deep into the history and heritage of their country, as well as for foreigners searching for a taste of Italian authenticity. How long will it stay this way? We don't know because, of course, the risk of turning it all into another mass tourism trend in a bunch of years remains.
And while many initiatives and projects are still at their embryonal stage this year, we can count on them being fully developed next, with more regions and cities embracing the new trends. The hope is that "being trendy" won't translate into mordi e fuggi again, and that enjoying a slower-paced and more personal, intimate approach to vacationing may last long.