Pasta is, without a doubt, one of Italy's most beloved and popular foods, but, as of late, it has been facing a crisis because of its soaring price. In response to this alarming situation, the Italian government recently convened crisis talks to investigate the reasons behind such a surge.
With the average Italian consuming, as reported by CNN, approximately 23 kg (51 lbs) of pasta each year, it is not surprising that the issue has become so central. But why have pasta prices been rising so much? It may come natural to think it's because of an increase in the price of wheat, the main ingredient in pasta, but the truth is that, in recent months, wheat has actually become cheaper, while pasta prices have skyrocketed. In March last year, pasta cost 17.5% more than what it cost in 2021, far exceeding Italy's broader measure of consumer price inflation, as reported by CNN. While there was a slight moderation in April, prices still remained 16.5% higher than the previous year. This significant increase has prompted concerns and calls for action.
To address this pressing issue, the Italian government convened a commission of lawmakers, pasta producers, and consumer rights groups in Rome; the commission was chaired by Adolfo Urso, the country's Minister for enterprise, and sought to identify measures to bring down pasta prices while trying to better understand the reasons behind it. The commission found out that pasta prices were already showing weak signs of decrease, indicating the potential for a significant drop in the coming months The aim remains, however, that of closely monitoring the market to protect consumers and ensuring that cost reductions in energy and raw materials such as durum wheat, are reflected in the retail price of pasta. When asked why prices keep on being this high, while the price of durum wheat and energy has significantly reduced in the past months, many producers assured the trend is only temporary and attributed it to the disposal of inventories made when the cost of raw materials was higher.
Surely, knowing that prices should get lower soon it's good news, but many consumers are eager to know when. The sheer amount of pasta each and every Italian eats in a year (see above!) highlights its importance in Italian cuisine. But there is more because pasta is not only culturally significant for us, it has also always been accessible to all: a cheap and cheerful way to feed everyone healthily and without worrying about the wallet. In this day and age, with Italian salaries among the lowest in Europe, and families struggling to reach the end of the month, a rise in prices for such an important food staple is worrisome at best.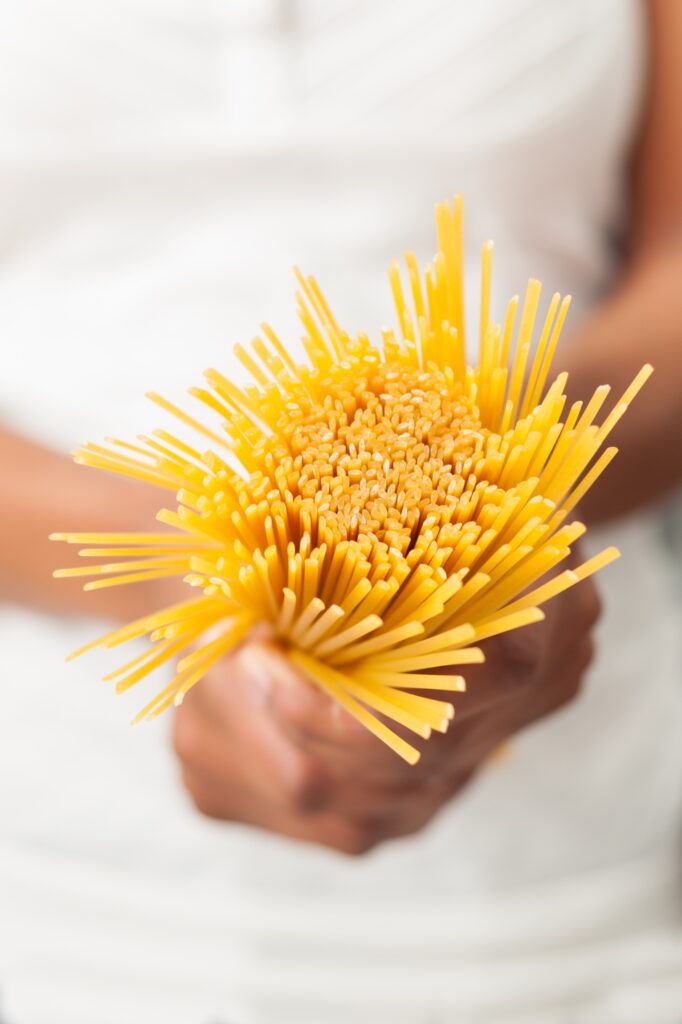 Furio Truzzi, president of the consumer rights group Assoutenti, expressed concerns about the impact on consumers of pasta's rising prices, emphasizing how we are talking about something that is deeply loved by Italians. 
There is more, because apparently, higher pasta prices do not translate into higher revenues for farmers and producers of durum wheat, according to Coldiretti, Italy's biggest farmers association: the price of durum wheat, which, by law, is the only wheat that can be used to produce pasta sold in Italy, has actually fallen by 30% since May 2022, and farmers are struggling to meet their own costs. So why are retail prices still so high?
It is also difficult to understand why, as noted by Minister Urso, there is a wide variation in retail pasta prices across different regions of Italy. Now, if it's true, as discovered by an analysis commissioned by the government, that the average price of a one-kilogram box of popular pasta varieties rose by over 25% in the year leading up to March, it is surprising to note that price increases changed significantly among regions, with some experiencing much higher inflation than others. According to the Osservatorio del Ministero del Made in Italy, prices for 1 kg of pasta (around 2 lbs) go from 2,30 euros in Milan and 2,20 euros in Rome to 1,85 euros in Naples and 1,49 euros in Palermo. But the thing is that wheat costs the same, from North to South.
Assoutenti, along with Minister Urso, suggested that prices may have been artificially inflated to boost profits and, for this, reason, they called for transparency and for the publication of a list of all stores where pasta is sold at a lower price, with the aim of promoting fair competition. While no specific companies were blamed, the situation, it has been pointed out, warrants further investigations into potential price speculation. Pasta producers, however, defended themselves stating that price increases are, in fact, in line with inflation, as declared by Unione Italiana Food and reported by www.italiaatavola.net.
So what should we expect for the future? In the quest to stabilize pasta prices, discussions centered around multiple factors influencing retail prices, such as energy costs, packaging, and logistics. Ivana Calò, the spokesperson for Unione Italiana Food, which represents food producers, told CNN that all of these factors can affect the final shelf price of pasta and that they should be taken into account when considering the current situation. So, it looks like all we can do is wait… or learn how to make pasta ourselves!