It almost seems like a distant memory. Plan a trip? No problem. Is that person smiling or scowling? Pretty obvious to me. Enough toilet paper on the grocery shelves? What kind of crazy question is that? And now – it seems 'twas a utopian existence reduced to sweet memory.
Lighthearted banter aside, Italy, perhaps more than any other country, has lived the darkness of the current pandemic in ways we hope can still only be imagined. From great economic loss related to tourism, tragic loss of life, and extended months of confinement, the pain is real. And yet, optimism is alive and well.
Parma is a perfect example of the Italian knack for seeing the wine glass half full.
Back in 2018 – long before COVID ruled the world — the Italian Culture Ministry scrutinized a short list of ten cities with one thing in common: all were runners up seeking the title and rewards of becoming the next Italian Capital of Culture. Emulating the EU's European Cultural Capital initiative begun 35 years ago, Italy's version, in place since 2014, seeks the same endgame: a year-long focus on the cultural heritage of a designated city in order to promote visibility – aka tourism. The one-million-euro prize is kind of nice, too.
Not unlike a beauty pageant where every contestant could be a winner, the panel of judges painstakingly had to choose which of the ten final contestant cities would receive the laurel for 2020. Parma was crowned. The honors were secured with Parma's promises of programs and events reflecting "management of creativity in view of overall sustainability" that synced with the ideals laid out by the Italian Culture Ministry. In short, they would do it up right!
The February 2018 announcement allowed plenty of time for the city and surrounding communities to prepare. Exhibitions, presentations, institutional events, concerts, parades, food festivals: everything was spruced up and ready for the beginning of 2020. After a show-stopping January inauguration, what promised to be a stellar year of record-breaking tourism came to a screeching halt. COVID-19 had cast its sinister shadow across Italy.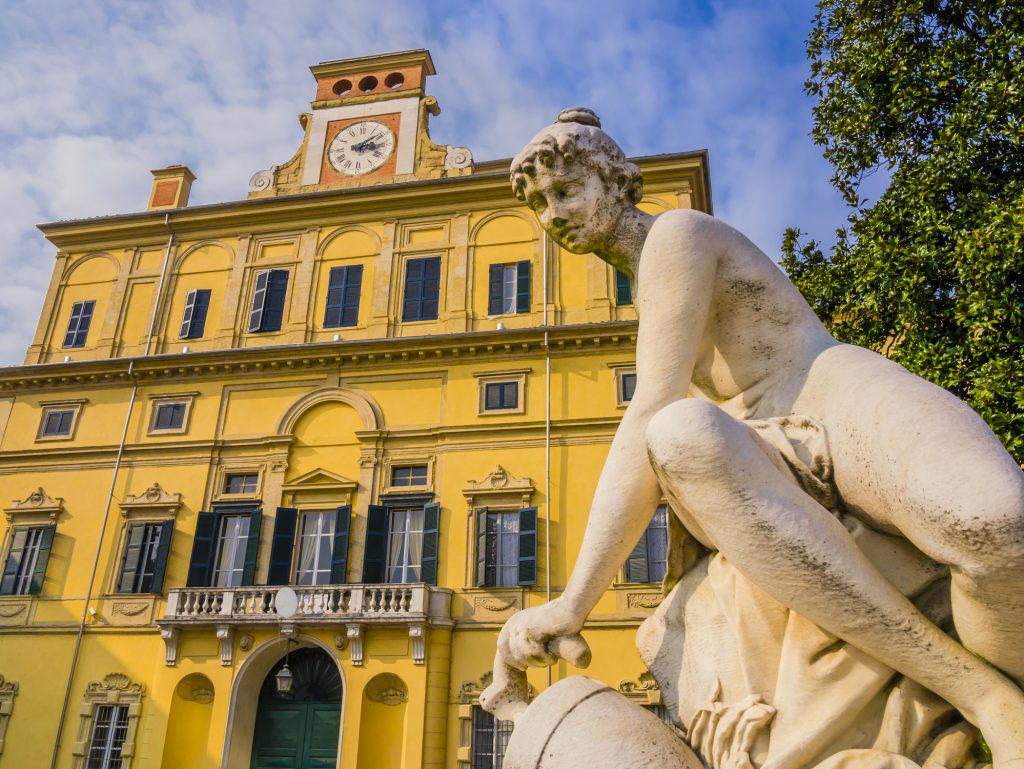 Each day in early 2020 brought unknowns as Italy and the world struggled to make sense of this modern-day plague. Parma reeled under the additional worry of not being able to take advantage of the hard-won honor of Italian Capital of Culture 2020, especially since a great outlay of time and expense had already occurred. What seemed like a dream come true had deteriorated into a nightmare.
Never a people to give up easily, citizens and local government rallied – like the best of movie plots, there had to be a last-minute twist to salvage dire circumstances. Parma mayor Federico Pizzarotti formally beseeched the Italian government for an extension, a second chance to show the world his city's wonders. The result: The Relaunch Degree of May 2020. Parma would be granted Capital of Culture status through 2021. Her citizens celebrated, their joy mirrored by the collection of cities already in the running for 2021 Capital of Culture. In a show of solidarity, these cities allied to postpone their own applications in support of Parma's predicament. "When everything is or seems lost, you simply have to get down to work and start again from the beginning…", Pizzarotti said in a public statement. "The city and its people have worked hard to create a year of culture that lives up to the expectations of the country. Culture will continue to beat time and be a metronome of our growth."
More than just poetic prose, Pizzarotti's metaphorical usage of time in his statement highlights the 2020, and now 2021, theme: La Cultura Batte il Tempo – Culture Battles Time. In an almost clairvoyant twist, the theme became more than an interpretive idea – it became reality. And now, with time granted, Parma and her rich culture optimistically move forward.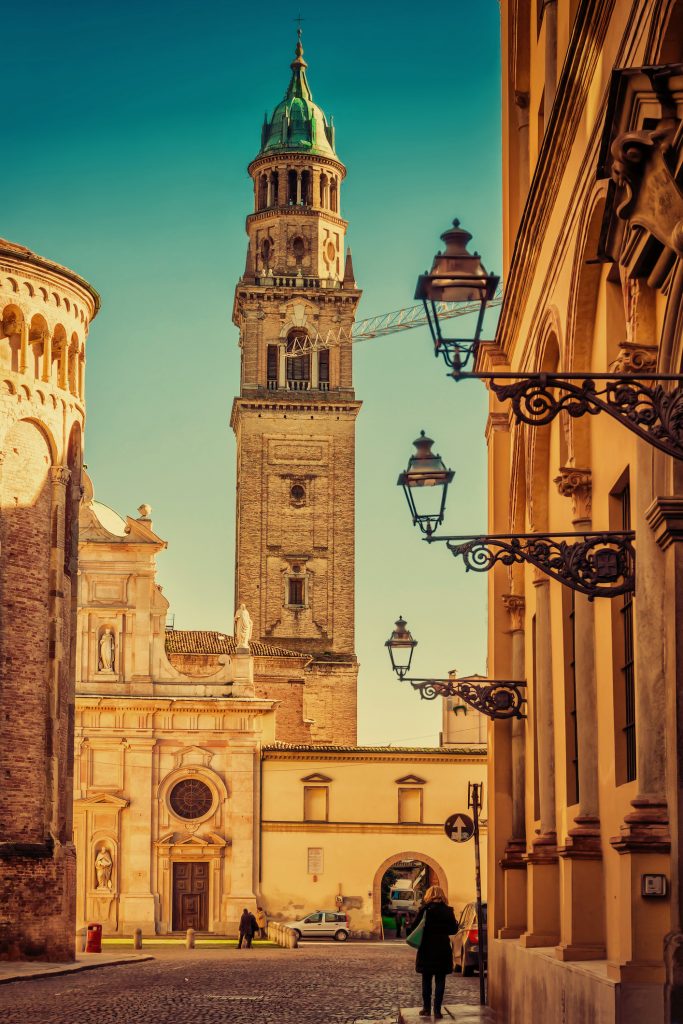 Real-time events, exhibitions, concerts, tours, and the remaining close contact programs lined up for the year-long celebration are temporarily suspended. No one knows what tomorrow holds for Italy, much less a month or two from now, but optimism runs high. "We had a great desire to demonstrate all of Parma's potential and we still have it," Mayor Pizzarotti reminds.
In the meantime, cultural experiences in Parma are still possible, COVID or no COVID, no matter the distance. One fun example is Festival Verdi Immersive 360°, a Teatro Regio Parma interactive website featuring innovatively recorded Verdi (Parma's beloved hometown composer) concerts and operas. The viewer is virtually positioned center stage as if awaiting a turn to belt out the next aria. With the handy "click and drag" feature, it's just as easy to see what the conductor is up to or take a peek at the stage lights overhead. Although not virtual reality Oculus-style, it's a grand way to have a front row seat…at least for now.
The Welcome Parma website (parmawelcome.it) incorporates a number of other virtual opportunities, including a Google-powered tour of the Musei del Cibo's (Food Museums) various halls, each dedicated to a specific item. Food is central to Parma's identity, and these peeks inside the various sectors of the museum are nice, even if a bit clunky to navigate.
Not all museums, historical locations, theaters, and tours are completely shut down, however. If one is lucky enough to be on Italian soil, many entities still offer limited hours and capacity. (*true at the time of this writing, but subject to change).
Innovation, cooperation, and camaraderie are key elements in getting through tough times. The city of Parma gets high marks for seeking ways to make the best of the sacco di sfortuna (a lot of bad luck) brought during 2020. There exists great similarity between Parma's inherent cultural blessings and the presence of her creative, proud community uniting to rise from potential ruin; both are of great wealth and offer an example of hope to a struggling world.
"…in 2021 we will return even stronger."  ~ Mayor Federico Pizzarotti