On the first of July, the EU took yet another step towards "normality," opening up its borders to 15 countries outside of the Union, without enforcing any quarantine procedure. Traveling among states member had already begun in early June, allowing Europeans to plan their Old Continent-based vacations with a tad more tranquillity. Of course Italy, too, agreed with Bruxelles' decision and we've been happily noticing some foreign accents around our streets. A nod towards our pre-Covid lives, a sound of hope, because reminiscent of a time when infection was unknown and we didn't fear each other as much as today.
Il Belpaese, however, decided not to join the rest of the Union, opting for a high-security approach that wants all non-EU travelers coming from the allowed countries to be tested and to spend a quarantine period in selected, controlled locations before carrying on with their trip.
The EU choice
As of now, travelers from 15 extra-EU/Schengen countries are free to travel into the Union: Algeria, Australia, Canada, Georgia, Japan, Montenegro, Morocco, New Zealand, Rwanda, Serbia, South Korea, Thailand, Tunisia, Uruguay and China. Visitors from the latter, however, will be allowed in only if "reciprocity" takes place, that is, if China allows EU travelers in. After an evaluation of the current epidemiological situation of these countries, EU experts decided it was safe to welcome their citizens, without imposing any form of restriction.
Small, independent states that are neither part of the EU nor Schengen, but are geographically located within Europe — think of Monaco, the Vatican, San Marino — are treated as part of the Union, which means their citizens are free to travel, too.
People from the USA, Brazil, India, Russia, Turkey and Israel will still have to wait to come see us, as EU experts considered their epidemiological situation still too dangerous.
The list is scheduled to be adjourned every 14 days.
The reasons behind the decision
As mentioned, the decision was informed by strict epidemiological data and by the type of virus containment measures implemented in each country. More specifically, the number of Covid-19 cases registered in the previous 14 days every 100.000 people should be near or below EU average, and the trend should be either stable or decreasing. Another important factor considered is a country's national answer to the emergency, including tests numbers, surveillance, contact traceability, infection containment and the reliability and quality of information. Last but not least, reciprocity should be present: you can come visit Europe, if Europe can come visit you.
These regulations are effective for all EU/Schengen countries, which are nevertheless free to maintain stricter border control if they wish to do so, but cannot allow in people coming from banned areas.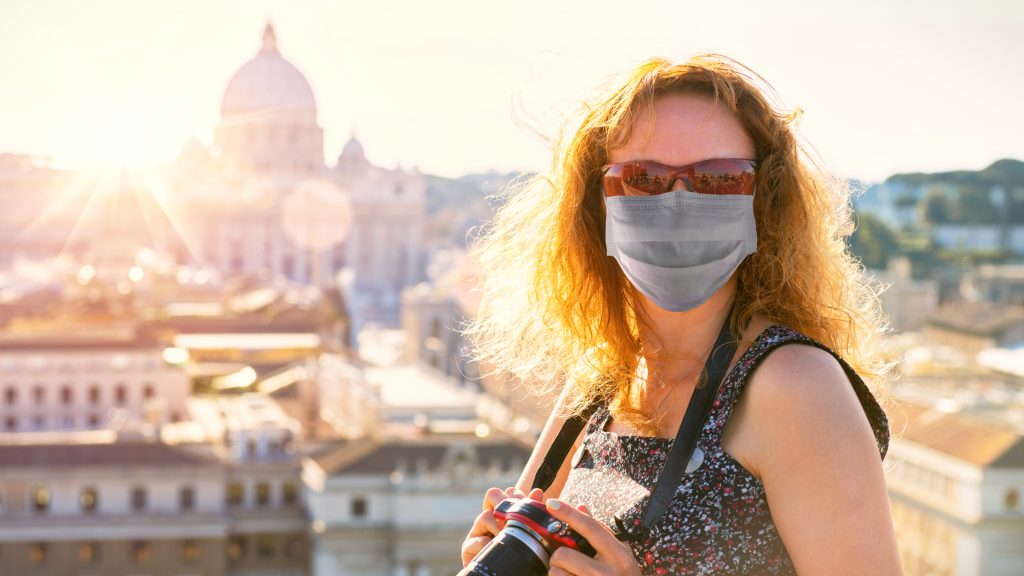 Italy's choice
This is exactly the choice Italy made. Minister for health Roberto Speranza declared that "quarantine will remain into place for all countries outside of the Schengen area" even if they are part of the EU approved list. This means that, even if you come from one of the 15 EU-vetted countries, you'll be able to enter Italy only after spending 14 days in quarantine. Moreover, you'll be allowed in exclusively for family or professional reasons. So, no tourists. This may seem excessive to some but Speranza himself explained how, because of the extreme complexity of the global situation, caution is necessary lest the sacrifices made by Italians in the past months are nullified.
Coldiretti, Italy's largest representative of agricultural businesses and workers, stated the choice will cause the loss of about 1.4 million tourists coming from the US and 400.000 from Russia alone. Not having you guys around will not only be bad for our morale, but also for our tourism industry, if it's true that last year American visitors spent around 1.8 billion euro in Italy, 29% of all expenditures made by people visiting from outside the EU. There is more, Coldiretti continues. Our US friends love good food and often seek back home the same quality and taste they discovered when visiting us in Italy: with less people coming over, then, even food and wine exports could suffer.
The Government is also considering the implementation of hotel and resort checks on tourists, with the aim of closely monitoring potential risks.
And so, it looks like it will be another while before we can see each other in person. Yet, it's a sacrifice we must endure with a smile on our face: we're doing it for our own health, and for that of our parents, grandparents and friends, on both sides of the Atlantic. And we have plenty of ways to keep in touch, including our pages which, now even more, offer a much needed window on the Belpaese. Just think you're having a caffé somewhere in Italy, every time you read us.