Cinema has the power to bring us back in time and carry us to other places: it's not surprising that, for many, watching a movie is the best way to relax. And if you have a connection with Italy, it's nice to know that, today, you can find the best Italian movies all on the same platform, Movieitaly, a streaming service entirely dedicated to Italian cinema.
L'Italo-Americano sat down for a chat with the creator of Movieitaly, Gianluca Curti. Curti is the CEO of Minerva Pictures, an independent Italian production and distribution film and television company based in Rome, active in the film and audiovisual industry – at a national and international level – since 1953; he is also President of the CNA Cinema e Audiovisivo, one of the most relevant confederations in the country of the audiovisual industry. With him, we spoke about Movieitaly, its mission and the beauty of Italian cinema.

Movieitaly offers Italophiles and cinema lovers in the US and Canada a great opportunity: finding in one place the best of Italian cinema in streaming. How was the project born and how did it develop?
In 2019, the Minerva Digital team and I had the idea of creating a hub of "italianità," a platform to promote the authentic treasures of Italian culture through the moving image. Movieitaly is the first on-demand streaming platform for the US and Canadian markets that offers exclusively the best of Italian cinema of all times and genres: that makes us the first Europeans to launch a SVOD dedicated to a single country's cinematography in North America. There are 19 million first- and second-generation Italians across the United States and Canada but also many lovers of our lifestyle and culture, who dream of and travel to Italy's incredible locations, and appreciate our cuisine and art while learning our language. Movieitaly was created for them, as an opportunity to access a 100% Italian, vertical offer.
We officially presented and launched Movieitaly on May 20th during the Marché du Film at the Cannes Film Festival with the auspice of Santo Versace, Minerva's President, and the introduction of Piera Detassis, renowned Italian journalist and President and Artistic Director of the Accademia del Cinema Italiano – David di Donatello Awards. Now we are in our launch and business development phase, we are in contact with the main institutional entities responsible for facilitating cultural exchanges with Italian operators such as the IIC and the ITA Los Angeles. We are also establishing partnerships and synergies with some of the most important Italian Film Festivals and promotional events dedicated to Italy and the celebration of its culture, cuisine, and lifestyle in the United States and Canada.
Through cinema, people can learn about Italy as a country, about its culture, and also learn the language. Are these all aspects you believe in?
Not only do we believe in the cultural and linguistic aspects of the project, they are crucial to us. Movieitaly has the ambition of shining a light and showing to the world a country defined by its passions, authenticity, art, and innate taste; a country represented in all the masterpieces of Italian cinema. This is why Movieitaly is more than a platform: it's a mouthful of the Dolce Vita lifestyle, it's a journey across the varied landscapes of the Bel Paese, the collective voice of timeless stories.
Italian is the fourth most studied language across the globe, and we are the only ones to bring the best of Italian cinema exclusively in its original language with English subtitles, perfect for strengthening the use of the language and better absorbing the culture. Additionally, we are working towards adding French subtitles for our users in Quebec in the fall. Consequently, we intercept the interest of language schools and Italian Studies departments at the best universities all over North America. The dedicated discounts on the Education Subscription we offer to cultural institutions, universities, language schools, student societies, and social clubs are essential to Movieitaly's mission of bringing an authentic Italian experience in and outside of the classroom.
Tell us something about what we can find on the MovieItaly platform and how it works…
You can watch Movieitaly's content on your SmartTV, Chromecast, or Airplay from the comforts of your home to share the experience with friends and family on movie nights, but also on your daily commute on your phone by downloading the app both for iOS and Android, or you can simply type www.movieitaly.net and access the desktop version.
We offer three subscription options – monthly, quarterly and annual – that will allow our audience to access a vast selection of Italian cinema from the masterpieces that have made history to more contemporary films of all genres, from neorealism to spaghetti westerns, from commedia all'italiana to auteur documentaries and contemporary voices.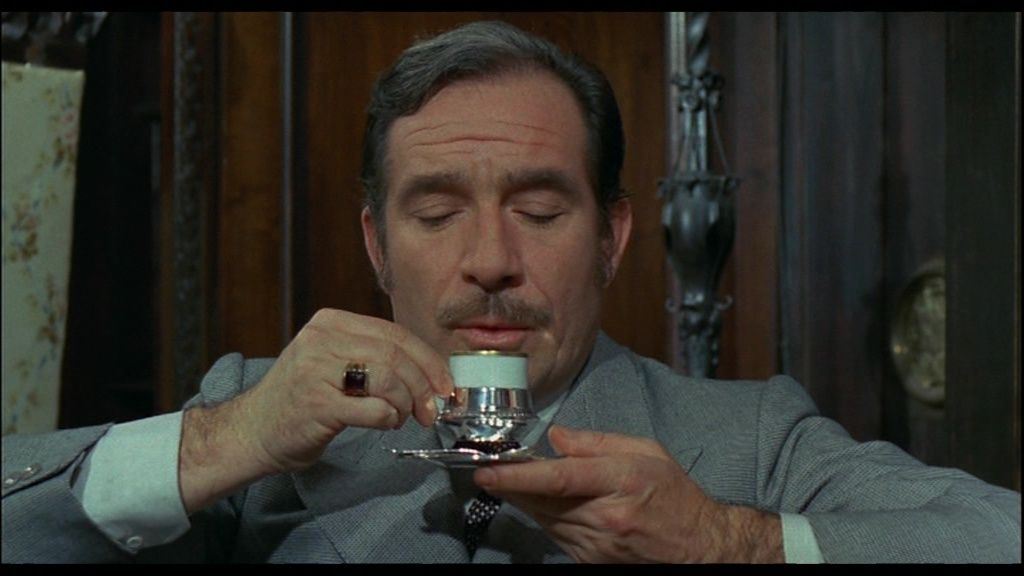 With over 200 titles at launch followed up by 15 monthly new releases, our library features the works of legendary directors like Michelangelo Antonioni, Bernardo Bertolucci, Lina Wertmuller, Vittorio De Sica, Claudio Caligari, Ferzan Ozpetek, and Marco Tullio Giordana and the iconic performances of global stars like Alberto Sordi, Sophia Loren, Anna Magnani, Monica Vitti, Marcello Mastroianni, Valeria Golino, Valerio Mastandrea, Alessandro Borghi, Salvatore Esposito and many others. The films are all presented in categories and curated collections dedicated to specific genres or cities like Rome, Naples, and Milan.
We will be catering to Italian cinema cinephiles who love art movies and the classics but also to second- and third-generation Italians who have a craving for genre, comedies and more lowbrow popular cinema: swords&sandals, giallos, 70s and 80s light horrors, and of course Adriano Celentano!
One last thing: if you had to suggest some films to start a full immersion into Italian cinema from, what would you pick and why?
Allow me to honor the recent loss of Jean-Louis Trintignant, an international film star that has contributed enormously to Italian cinema, by warmly inviting everyone – whether you have already seen it or not – to watch Il Conformista, one of Bernardo Bertolucci's most visually elegant works.
We are proud to feature this masterpiece in our library in its most recent 4K restoration, realized with the Cineteca di Bologna for the opening of the 36th edition of the Cinema Ritrovato festival, which was presented by the incomparable Stefania Sandrelli herself. A personal favorite I wish everyone would rediscover thanks to Movieitaly, especially on the occasion of its 50th anniversary this year, is Milano Calibro 9 and all the other incredible thrillers and Milanoirs by the brilliant director Fernando di Leo. I am forever emotionally connected with these works, produced by my father Ermanno Curti, especially for their iconic representation of Milan in the 70s, a city that doesn't exist anymore and that has become a cult classic.