One, two, three lives, across many wine regions and the motherland. Simply put, Lorenzo Forbice is "the man who removes smoke taint from wine after fire seasons." However, his life has been much more than wine. After an early career in physical therapy, Lorenzo changed path and started working for winemakers in Europe, South America, and the US. As for his Californian life though, it didn't start until three years ago. When he got a job offer in Sonoma County, he did not know much about the Golden State, the people, and the local lifestyle. Nevertheless, together with his wife, Jessica, and his step-daughter Sveva, he moved to the US and quickly fell in love with everything.
We visited Lorenzo on a sunny day in his house up in the valley. It felt like a farm-to-table food experience: homemade pasta, porcini mushrooms from Italy, zucchini from his backyard, to pair with a bottle of wine that he and his wife made. A whole lunch experience talking about wine, life, and much more.
Lorenzo, what's your personal story before California?
I was born in Padua and moved to Belluno soon after. I come from a family of five, with two amazing parents from whom we learned many things. My sister has a disability, and our parents taught us the importance of being sensitive towards anyone different or with different needs. One of their biggest lessons that still has an impact on my life is that, while we do have all the freedom we want, every choice we make has consequences on others and other things. Not making a choice is a choice itself. You can be lucky in life, however, you need to take advantage of these opportunities. If you strike lucky and you choose not to do much with it, nothing will ever happen.
Your life has come with many surprises. Who is Lorenzo from a professional perspective?
I have always been passionate about sports. Although my parents wanted me to get a degree in Economics, I chose to attend the College of Physical Education. I was interested in helping people during physical rehab and, as soon as I finished my studies, I decided to invest into a rehab studio, including a gym for physical therapy. In the meantime, I met an Italian doctor who offered me the opportunity to join his team during surgery and learn all about their job. I used to spend my mornings with them and my evenings taking care of my patients in the rehab studio. This allowed me to understand more about what patients go through before and after the surgery. When my father passed away though, things changed again: I started helping a friend with wine and I realized I had the same passion and dedication I used with my patients. That's when my second life started.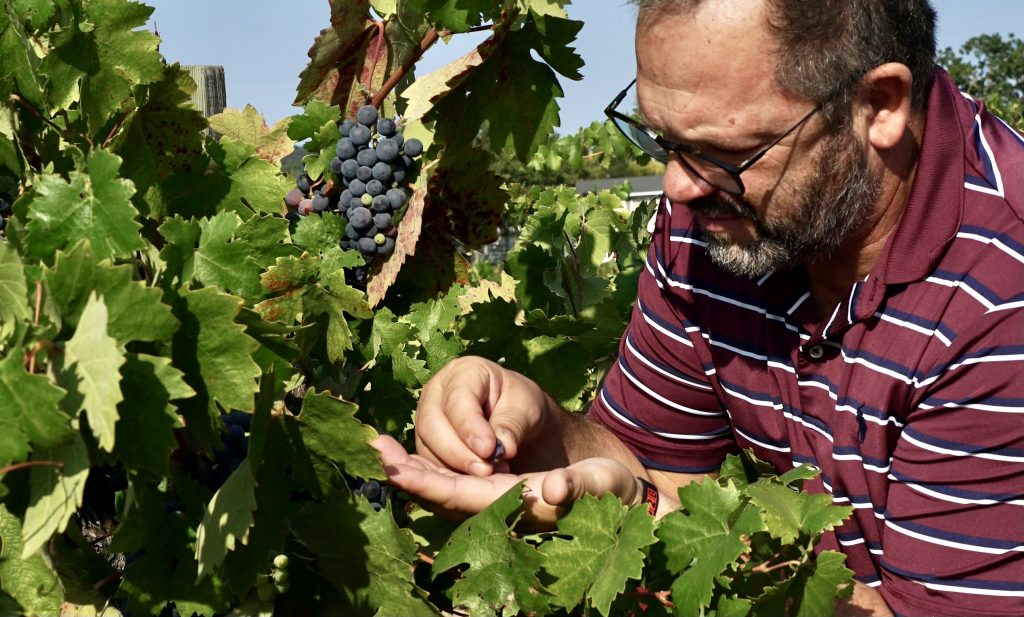 Tell us a bit of this transition from rehab to wine…
By working with wine, I realized I was using the same approach I had with my patients. I was fully dedicated to each client, the winemaker, and its wine. My past in the medical field influenced my attitude and I kept using the same approach towards wine, based on study and research. I used my own machinery to understand which technology would best help my client. I then started traveling to the US and California, and did not stop for 20 years, attending local fairs, conferences, and also studying.
What made you take a turn altogether?
I met some people who became my mentors in the US, especially for research and development. However, while in Europe, I kicked off a business of mobile services for winemakers: I worked for companies in many countries and got a chance to learn the differences between their techniques, the advantages and the disadvantages of each before I was able to come up with my own. People wanted my services and I started a partnership with a French company. I also worked in Spain, Italy, France, Argentina, South Africa, and Israel, and could understand different wine productions, as well as philosophies and needs. I was able to taste and analyze different wines and learned common issues and new problems.
Tell us a bit how you learned it all.
I consider myself both a chemist and a physicist. I call myself a physicist because I don't add anything to the wine, but I can remove what makes it bad. I am a self-learner and my current job is a combination of skills coming from chemistry, oenology, and hydraulic engineering. My job was to develop machinery that follows engineering rules while achieving a chemist goal. Besides the great innovation we are seeing in winemaking nowadays, what I love the most about this work is that it's impossible to "create" a certain wine. The quality of grapes is still crucial because, as much as I can help improve the final result, what makes the difference is the way you grow grapes and take care of them. Grape-growing means planning around the ground and focusing on the way you train your vineyards is very important for a good wine. My learning journey isn't over yet, though: I started school at UC Davis, to keep up with oenology and wine-production, while refining my English.
How did you end up in California then?
Over time, I was coming to the US to do some research at Cal Poly. I also donated some amphorae to students so they could learn about these old methods used in Italy. During different conferences, I met people from the Della Toffola USA company and we were always in touch. One day, the CEO said she was looking for a person with some unique expertise, someone who could bring mobile services to their company in California. She needed an expert of mobile services who knew it all about membrane separation processes. Ultimately, that was right for my profile. She offered me the job and, together with Jessica and Sveva, we decided we would take this opportunity. On September 11th, 2020, after two years getting ready for this new life, we landed in California.
Your job is extremely relevant here in California, a state hit by wildfires every year. Tell us a bit more.
I developed a system that allows us to remove the so-called smoke taint and save the wine production. I am proud of being able to help winemakers save their work, even during crazy times like fire seasons. What I do is a sort of fine-tuning using physical processes: I aim to get the right balance among all the components, so the wine is not only good, but it also lasts longer. I always tell my clients that it does not matter if you have or not have the best year ever. Unfortunately, if the wine is contaminated by smoke taint, you are going to lose it all and you won't be able to drink and sell it. On the other hand, when we remove the molecules of smoke taint, we don't modify the wine, we only recover the wine taste so producers can use it.
You got here right before the wildfires, how was that experience?
Many winemakers did not produce any wine last year. In 2021, we already made an impact as we recovered 86 thousand gallons of wine that a producer was ready to throw away. Thanks to our work, that wine is ready to be sold, as if wildfires never happened. We usually work on six thousand gallons per day and, through the machine we provide, the company can leverage its own team to fix the product components.
California also has many small winemakers, who may not have the resources for commissioning and training.
That's where our mobile services become crucial. We can help small producers by offering services per gallon, so that everyone has some resources to save the wine and sell it. We can work both on getting the grapes and/or the final product fixed, it's up to the producers to decide what they need and want.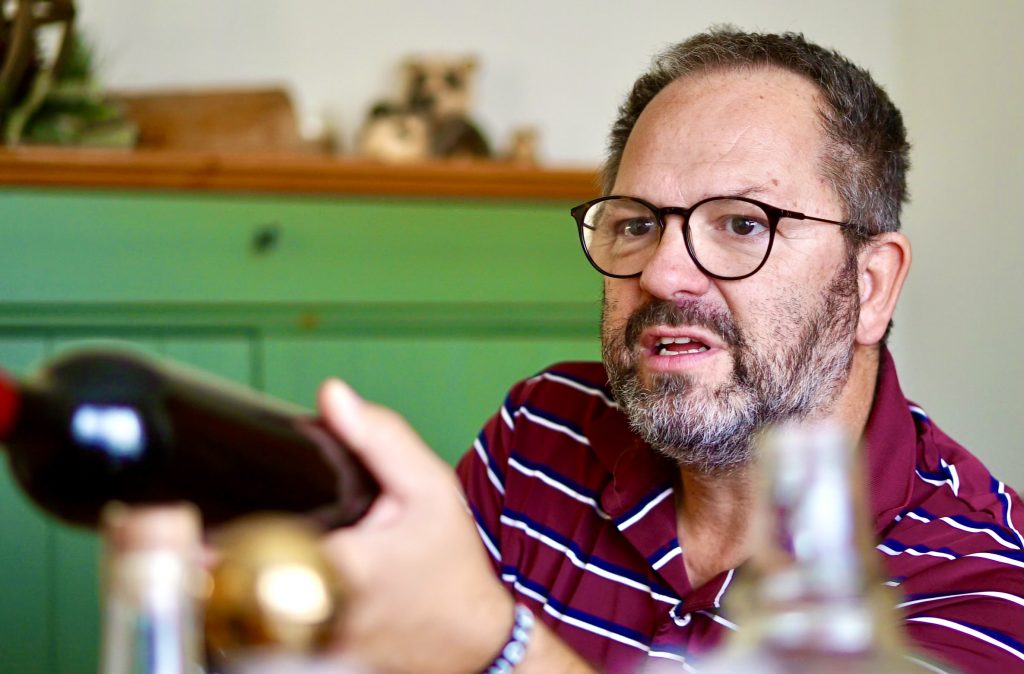 What do you like the most about this job?
I help companies save the work of the full year. The passion and the dedication these companies put into their production are amazing. Ensuring they can see the result of days and nights spent on the production makes me proud. It's very similar to my job as a physical therapist: seeing a person smiling because they are able to walk again is like looking at a winemaker fill the first bottle with wine after a year like the past one. I feel lucky to be able to be part of this process and taste the best wines on Earth.
What's your favorite wine, and which tips do you have for us?
If you like Zinfandel, I recommend trying to smell a piece of redwood before drinking your glass. The experience coming from your nose and your mouth is going to be unforgettable, as well as unique.