I  was having  my first coffee watching the early morning news today and guess what:  Rome was in it, again for the wrong reasons. Apparently, the area around the Colosseum is chocking in litter and street vendors — operating more often than not without a  license — are more numerous than the times I vowed to stop eating chocolate since than the beginning of 2020 ( I can  guarantee  you, that's a number in  the three digits range).
Italians and Italophiles know the country's beloved capital hasn't been doing too well recently, but still relied on the fact that, just like amor vincit omnia, maybe pulchritudo — and of that, Rome has aplenty — could, too.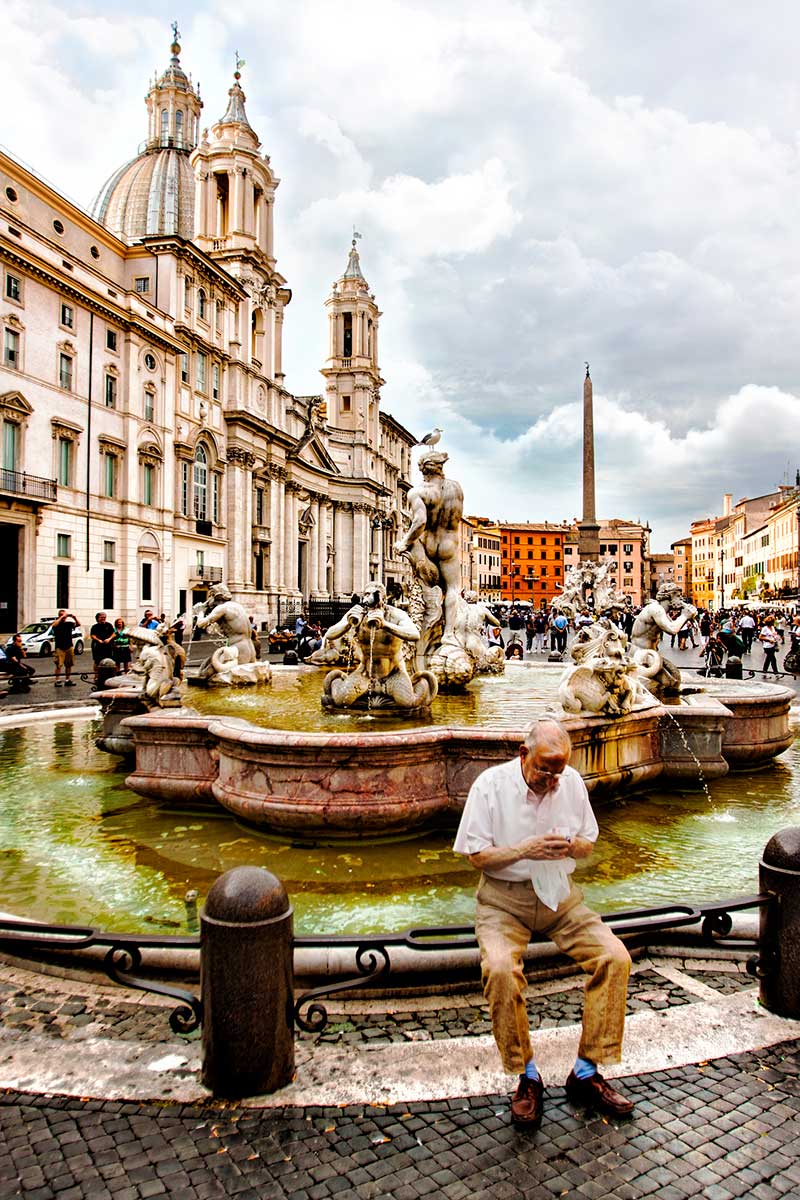 So I started reading around and it seems that, unfortunately, beauty may no longer be sufficient for The  Eternal City to get all her sins forgiven. Foreign people living  in  Rome, for instance, haven't been enjoying  their experience that much: according to  the 2019 Expat City Ranking, Rome is the second worst capital to live in in the world, with only Kuwait City doing worse. Expats find Rome has rather poor quality of life for being a country's capital,  something that really doesn't come as a surprise when you think about the lack of efficient public transport and the rubbish crisis that turned some of the most picturesque and artistically important  corners of the city into a dumpster.
In spite of offering mediocre services to its residents, Rome is a pretty expensive city to live in, with rents being the second highest in Italy after Milan, but with salaries lower than  those offered up North. A small apartment in the city centre would set you back about 1000 USD and that's without counting all other expenses. Let's move in the outskirts, you say: sure, that'd be a great idea, if Rome's public transport worked properly.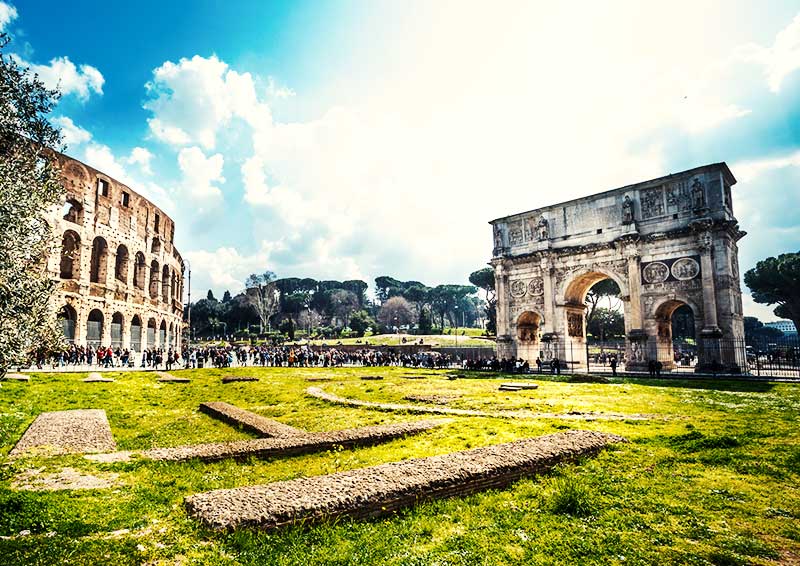 Another research carried out by treated.com found Rome to be one of the unhealthiest cities in Europe, as it ranked 42nd out of 46 capitals surveyed. The survey focused on a series of health-related variables, including gym membership prices, life expectancy,  air and water quality, the overall perceived quality of life, the price of medical care and that of fruit and veg, the amount and quality of green spaces. The break down for  Rome is pretty depressing: it apparently has dirty air and bad tasting water, a high Co2 emission  index and is populated by an enormous amount of lazy people, considering that only 19.1% of them walks or cycles to work.
Greenpeace  ranked Rome among the cities in Europe with the worst traffic and air pollution, with another survey declaring it is the absolute worst city for non-Italians to move in.
Poor Rome. She masked her problems well, at least to those visiting her only every now and then,  but now all her sins have found her out.
But maybe we should give old Rome some slack. No city is perfect, and I wouldn't expect a place as busy as Rome to be. It's the capital of a big country and, with its 2.9 million residents, it's relatively large, although that's a pretty average number to American eyes. It's been standing for more than 2000 years and, to some, this could be in part the issue: the historical center, often congested with traffic, wasn't created to host so many people, nor to accommodate so many means of transport. The  metro would solve much of Rome's transportation issues, but there are only three lines,  a continuous reason of criticism. What many of us forget is that Rome is not only the city we see, she develops meters and meters underneath the ground, layer upon layer of history, lives, traditions and art, quite literally making up the  soil where we walk: there are only three metro lines in  Rome because engineers couldn't dig anywhere else without damaging a potential archaeological site.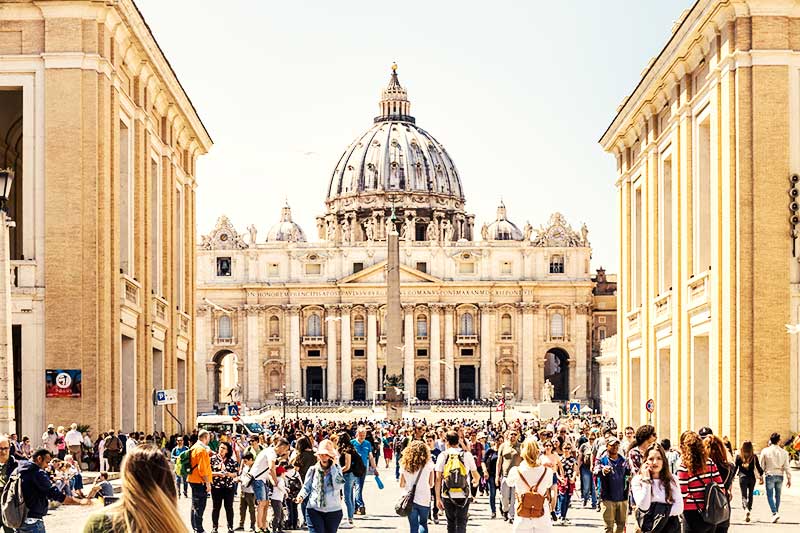 Rents are high, sure. But there are more expensive cities in Italy, first among them all Milan; if you take into account Europe as whole, and  the  world, then Roman rents become pretty average: Paris, London, New York, San Francisco, Dublin are all more expensive than Rome.
Today,  it seems,  Rome is a pretty difficult place to live in, but there are many people who wouldn't leave for any reason in the world and, in many a way, I agree with  them. There  are plenty of things I would put up with to live in a place I truly love,  including stretching finances here and there  to  pay a higher rent.
Others, however, we should all reflect upon: from inefficient public transports to filthy streets, from tourist trap restaurants — have you heard about that foreign couple charged 500 euro to eat a fish dinner  in Rome city centre?— to our beloved Nasoni not working. We should reflect upon it because they all spell the same words in my  opinion: neglect. Our beautiful Rome is neglected in a  way she doesn't deserve and that  shouldn't happen. Neglected for far too long, with old and new administrations blaming one another for what hasn't been done and should have, yet with no serious initiative taken to improve for real the status quo.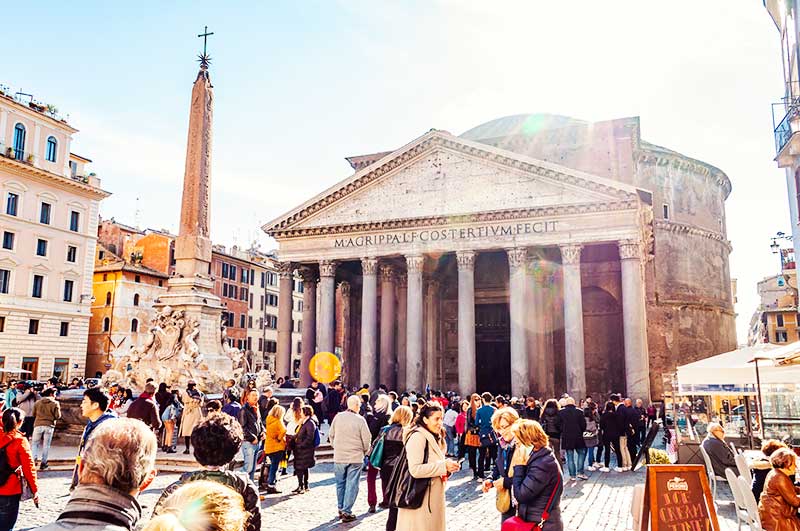 Rome, our beautiful Rome is a  victim, just like the people waiting too long for their bus or finding the rubbish bins opposite their home filled to brim and that's why I say Rome needs us not to abandon her, to keep loving her  as much as we can, lest nothing of  her  remains for the next generations to enjoy.